Handsfree 4K FULL HD WiFi sports VLOG head camera
Product description

Handsfree 4K FULL HD WiFi sports VLOG head camera

Handsfree 4K FULL HD WiFi (for mobile) sports VLOG head camera. Capture unique shots from first-person perspective with this vlog camera. Head camera 4K resolution with image stabilizer GIMBAL + WiFi + IP65 waterproof. This sports POV Vlog camera with 4K resolution is water and dust resistant - IP65 protection. The vlog camera captures the exact image of what you look at. With the practical holder on head, you will not lose any important shot. Camera on head with WiFi connection via mobile phone - 4K (3840*2160px ), at 30 frames per second and up to 60 frames per second at FULL HD (1920x1080px). Despite the small size of camera, the image is without any blurring and with quality sound recording thanks to the built-in microphone with noise reduction function. The camera offers a WiFi connection, which is used to pair a mobile phone.

Ideal for sports activities and shooting Vlogs. Perfect image stabilization is ensured by the "GIMBAL" lens with dual stabilization of both axes - it is designed to eliminate vibrations and slow down the rapid rotation of the camera to achieve a beautiful, sharp and high quality image.

The login camera focuses automatically, from 10 cm, to infinity and has an HDR function, for undisturbed shooting with backlight compensation. You can start recording directly using the buttons on the camera, via a Smartphone or on the remote control, that can be attached onto the hand thanks to the rubber bracelet.
The handsfree camera is ideal for sports activities and shooting Vlogs.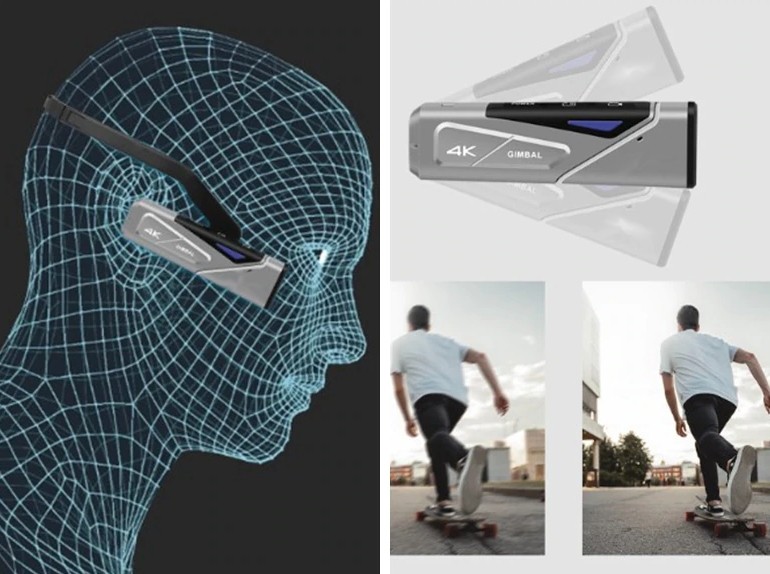 With a built-in rechargeable Li-ion battery with a capacity of 1000 mAh, it can record up to 120 minutes at 4K resolution and up to 170 minutes at 1080p resolution, charging the battery takes about 2,5 hours. You can also charge the camera during operation (recording), for example using a power bank.
Thanks to its light weight, you can mount the fully universal Vlog handsfree camera anywhere.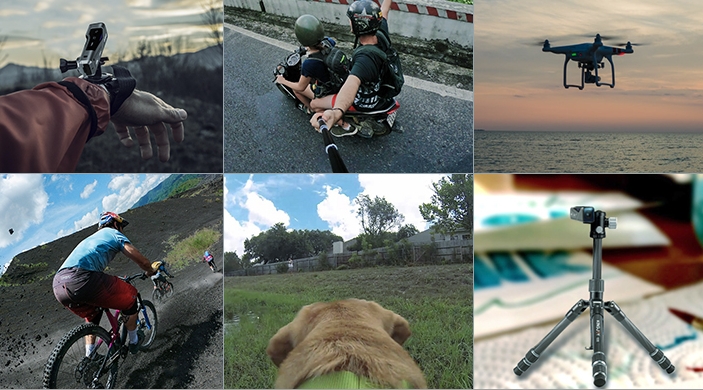 Thanks to the mobile application, the camera is connected to the smartphone via Wi-Fi and you can set the exact angle of view of the lens and control the camera (it can also be controlled without a phone, thanks to the buttons on the camera body). The application works with the iOS and Android operating systems.
Easy operation and setup thanks to the mobile application.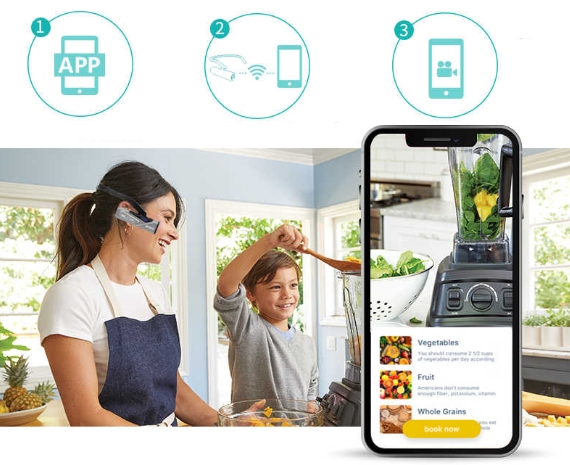 The wireless remote control will start recording at the right moment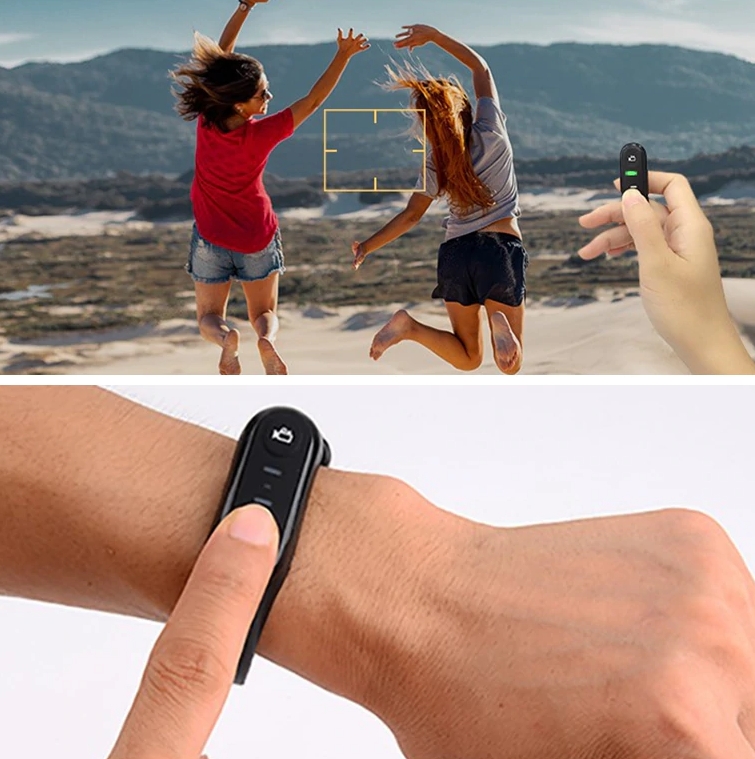 The camera can be attached on the head thanks to a light holder, or you can use a standard thread for mounting on a tripod or other holders (e.g. GoPro, bicycle, helmet, selfie stick, etc.)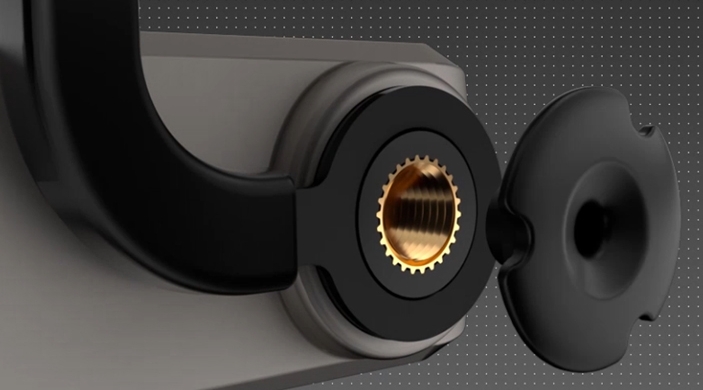 Free your hands and enjoy filming your experiences or Vlogs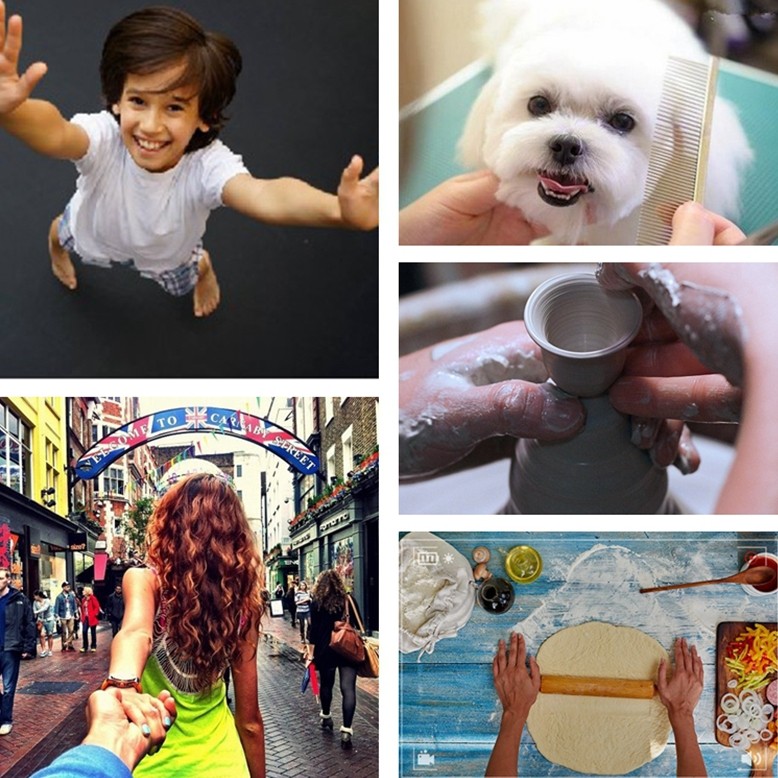 The POV camera comes in a practical, durable bag, where are comfortably placed all the accessories.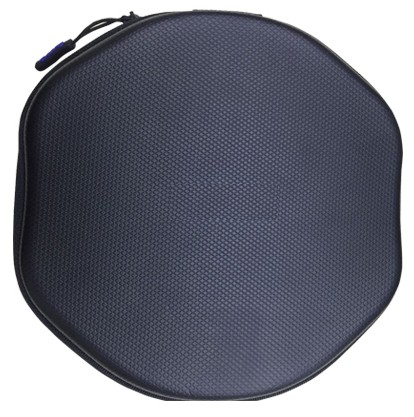 Specifications:
Sensor: 13.0M SONY highly sensitive CMOS sensor
Luminosity: F/NO: 2.2 f = 4.88mm
Viewing angle: 90 degrees
Focusing range: 10cm up to infinity
4K video code stream: 100Mbps
Video format: MP4 / H.264
Video resolution: 4k (3840 * 2160 @ 30fps); 2.7k (2704 * 1524 @ 30 fps); FHD (1920 * 1080 @ 60fps); 1920 * 1080 @ 30fps; HD (1280 * 720 @ 120fps); VGA (640 * 480 @ 120fps)
Photo format: JPEG
Photo resolution: 20M (5200 * 3900), 18M (4640 * 3840), 12M (4032 * 3024), 10M (3648 * 2736), 8M (3264 * 2448), 5M (2592 * 1944), 3M (2048 * 1536 ), 2MHD (1920 * 1080), 1.3M (1280 * 960), VGA (640 * 480)
Microphone: built-in
Speaker: built-in
Indicator light: green (camera ON), red (charging), blue (WiFi is ON)
WiFi: built-in, 2,4G
USB: USB 2.0
Support: micro SD card up to 128GB
Battery: built-in, 3.8V, 1000mAh, rechargeable, Li-ion, recording life up to 120 minutes at 4K resolution and up to 170 minutes at 1080p resolution (battery charging takes about 2,5 hours)
Charging: DC5V 1A, micro USB cable
Color: silver
Operating temperature: 0-40° C
Water and dust resistance: IP65
Dimensions: 94x23x27 mm
Weight: 78g
Package contents:
1x POV sports Vlog head camera
1x Camera holder on the head (folding)
1x Camera case/bag with accessories
1x Remote control
1x Bracelet for remote control
1x Fixing screw on the holder
1x Tightening wrench
2x Charging cable holder (hook)
1x Micro USB cable for charging
2x Rubber cover on speaker
1x Manual
Comments
Other Products