64GB microSDXC card SAMSUNG EVO+ with adapter
Product description

64GB microSDXC card SAMSUNG EVO+ with adapter

Fast and reliable 64GB micro SDXC card SAMSUNG EVO+ with SD adapter. This memory card is designed not only for mobile phones and tablets but is also fully compatible with our cameras that support microSD cards of size 64GB and higher. Ideal for recording Full HD video and store photos. The data writing speed, thanks UHS-I interface, reaches 20 MB/s, what is ideal for data writing Full HD video at a rate of 60fps and reading data speed up to 80 MB/s. So for example, 4,5 GB of data is transferred to your PC or notebook in one minute.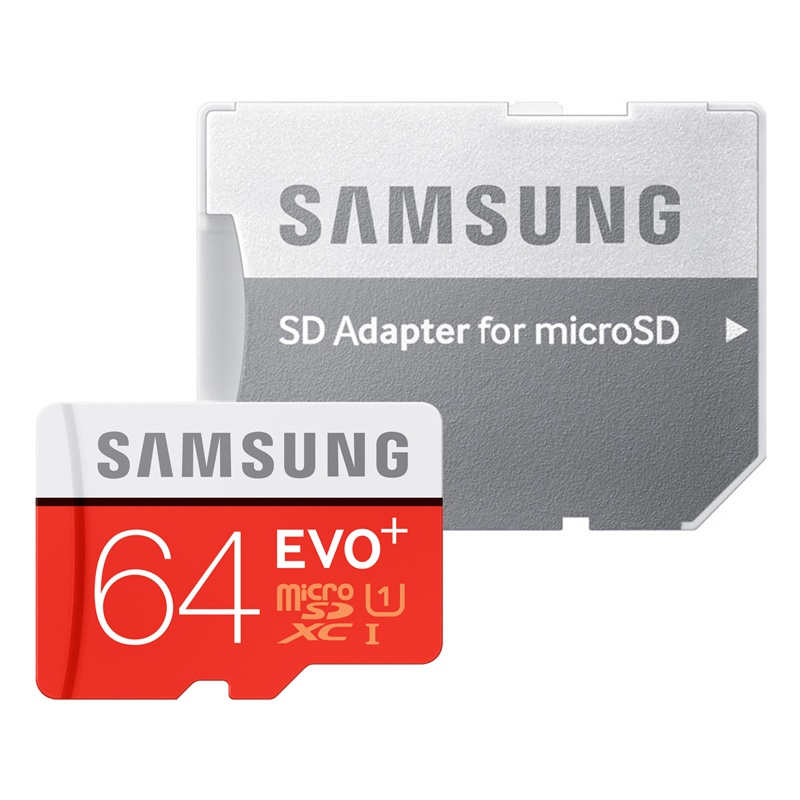 Memory cards from series EVO+ are very durable, so you do not have to worry about your data at all. They can survive 72 hours in seawater and can withstand temperature extremes from -25 ° to 85°C. Your data will be safe at the passing of airport radiography and are also resistant to a magnet. The card comes with a reduction to the standard Secure Digital slot, so it can easily be used in other devices that use SD cards.
Features:
Capacity up to 64GB
Interface UHS-I
Data writing speed of 20 MB/s
Data reading speed (transmission) of data 80 MB/s
High reliability and durability
Specifications:
Type: Memory Card microSDXC
Series: EVO+
Capacity: 64 GB
Interface: UHS-I
Dimensions (WxHxT): 15 x 11 x 1 mm
Weight: 0,5 g
Performance: data reading speed up to 80 MB/s, data writing speed 20 MB/s
Speed ​​class: Level 1, Class 10
Operating temperature: -25 to 85° C
Package Contents:
1x Samsung micro SDXC 64GB EVO Plus+
1x SD adapter
Comments
Other Products