WiFi speaker with Full HD 1920x1080 rotary spy cam
Accessories
Product description

WiFi speaker with Full HD 1920x1080 rotary spy cam

WiFi speaker with Full HD 1920x1080 rotary spy cam. Motion detection, H.264 compression, CMOS 2.0 Mpx optics and Bluetooth support and micro SD cards up to 128 GB - that's a unique guard of your spaces. The built -in camera in the speaker records images in Full HD 1920x1080 and is mounted on a rotating lens to set the desired shooting angle. All features of speaker with camera are controlled by a free "Pro iCam" (iOS, Android) application where you can change the camera's shooting angle by sliding your finger on the smartphone, to zoom the objects, or to talk remotely through two-way communication and so on.

Stereo Bluetooth speaker with FULL HD WiFi camera and 330° rotary lens along with motion detection and night vision is a great addition to your home for inconspicuous space control. A full-featured stereo speaker can be used to listen to your favorite music from your phone via a Bluetooth connection, reducing the suspicion that it hides inside the HD camera. You can place the speaker on a shelf, desk, and then watch real-time events in the room where the speaker is located.

The security camera can be connected to a home router via WIFI or P2P, allowing you to view the image anytime and anywhere using your mobile phone. Captured records always go through H.264 compression to reduce file size and then are stored on a micro SD card supported up to 128GB. The security IP camera in the speaker is especially suitable for housekeeping, apartment, children, pets, but it can also be used in offices and other places where you want to have overview during your absence, because thanks to the motion sensor you will always be alerted to an unexpected visit by notification directly to your mobile phone.
The CMOS 2.0 Mpx optical camera delivers a high 1920x1080 Full HD resolution, so you will capture every detail of your shots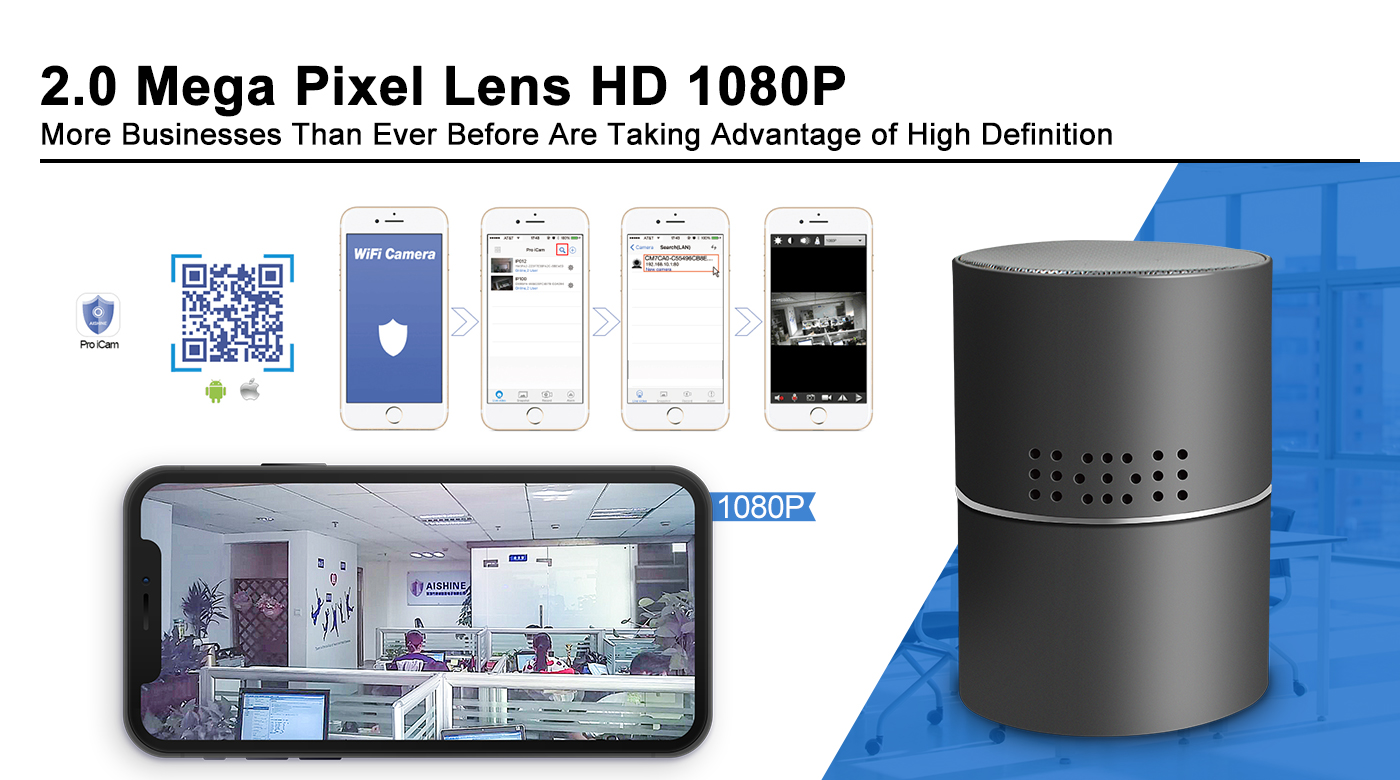 330 ° rotating lens provides the ability to adjust any shooting angle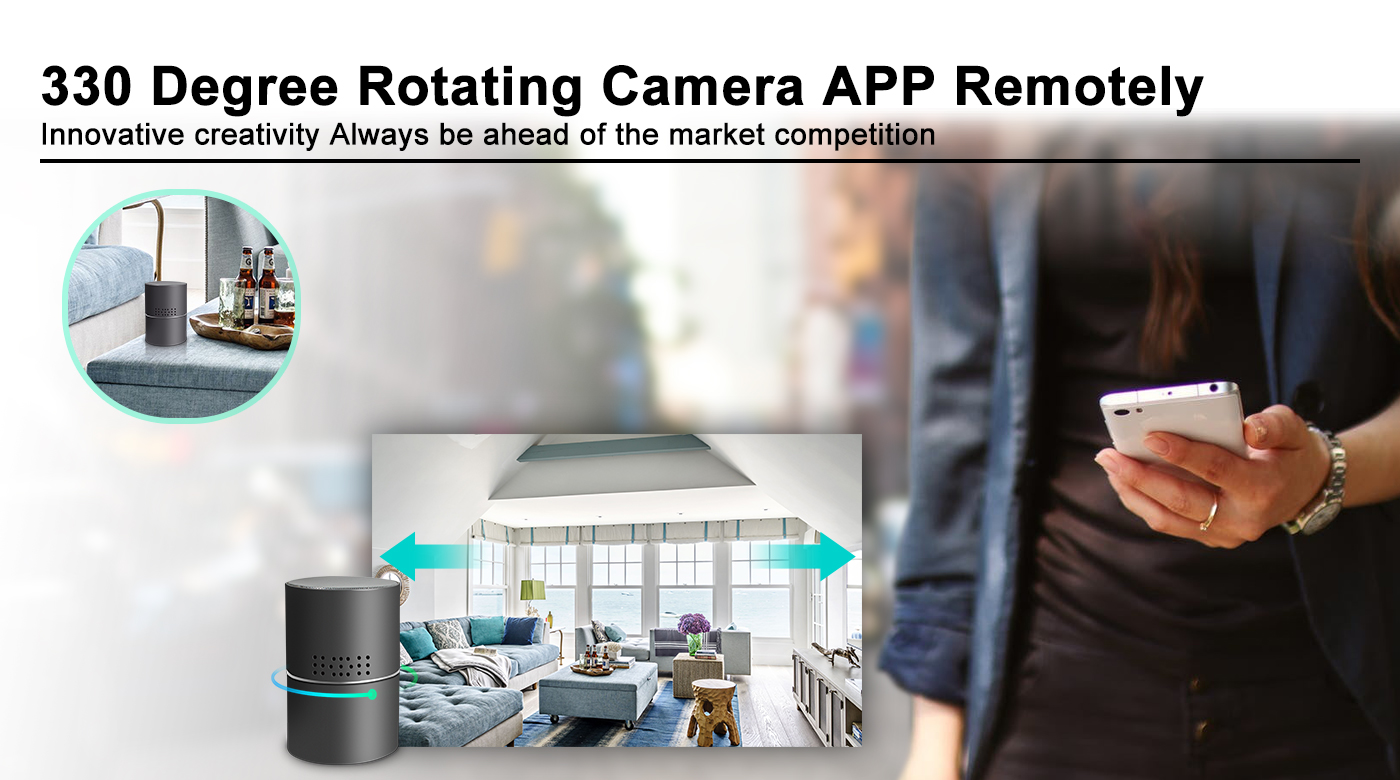 Night vision up to distance of 3 m provides high quality shots even in full darkness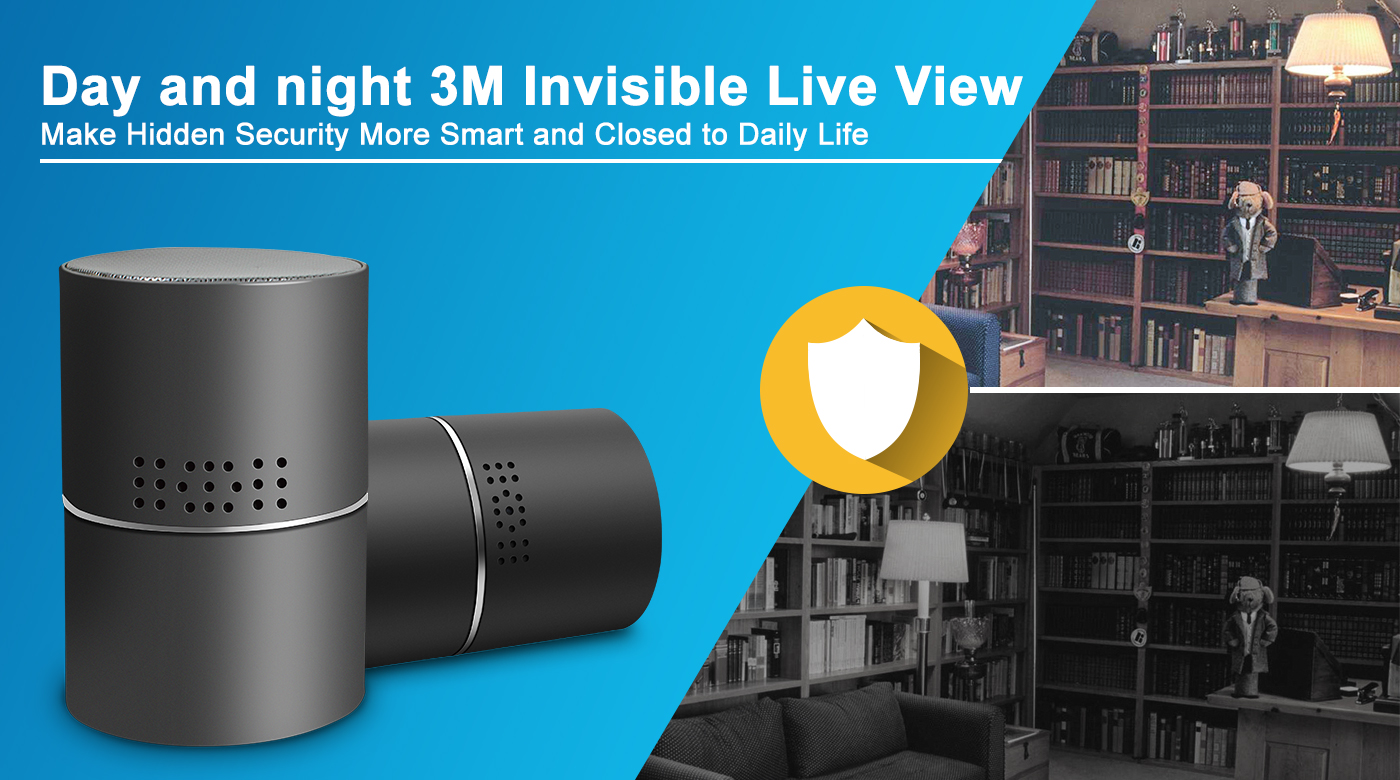 Motion sensor with alarm and video - 3 photos will be sent to you with notification in real-time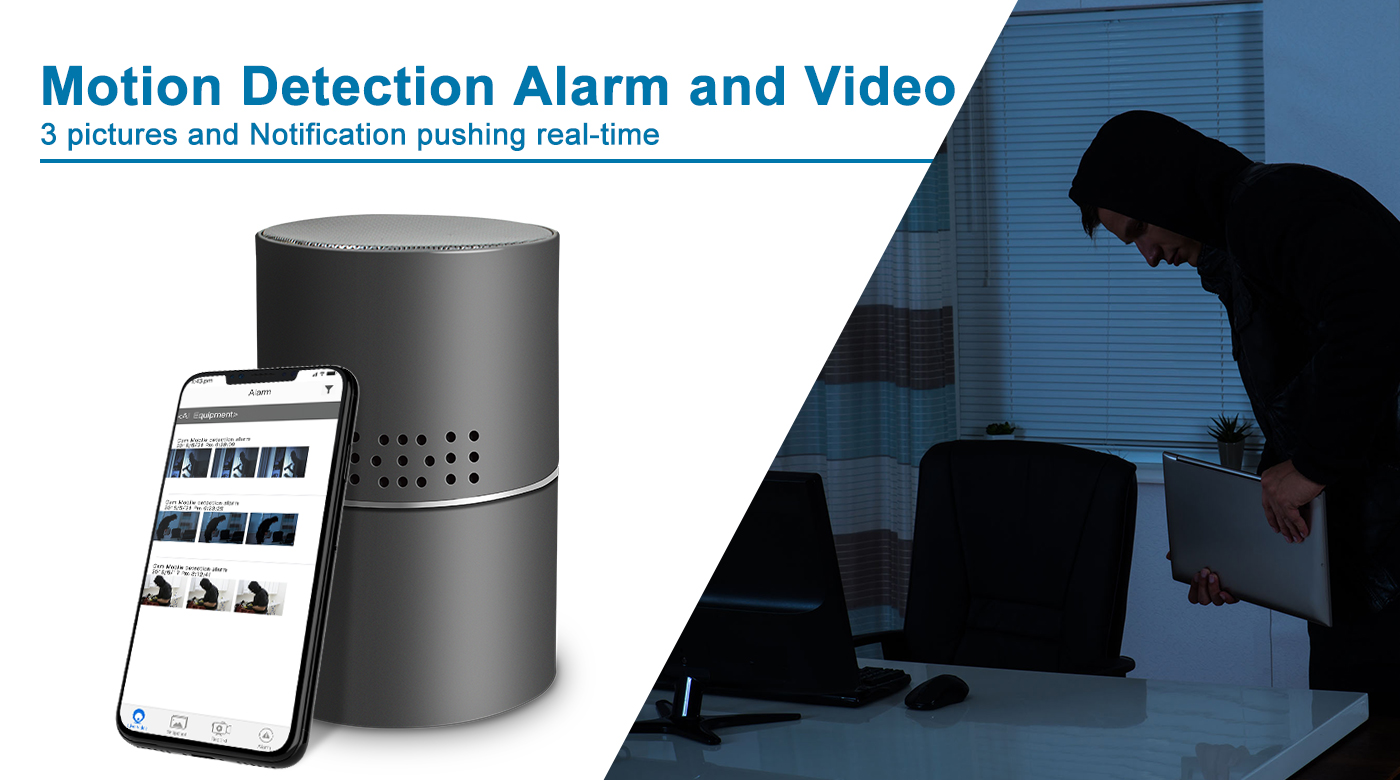 Wireless stereo Bluetooth speaker lets you play any music from your mobile phone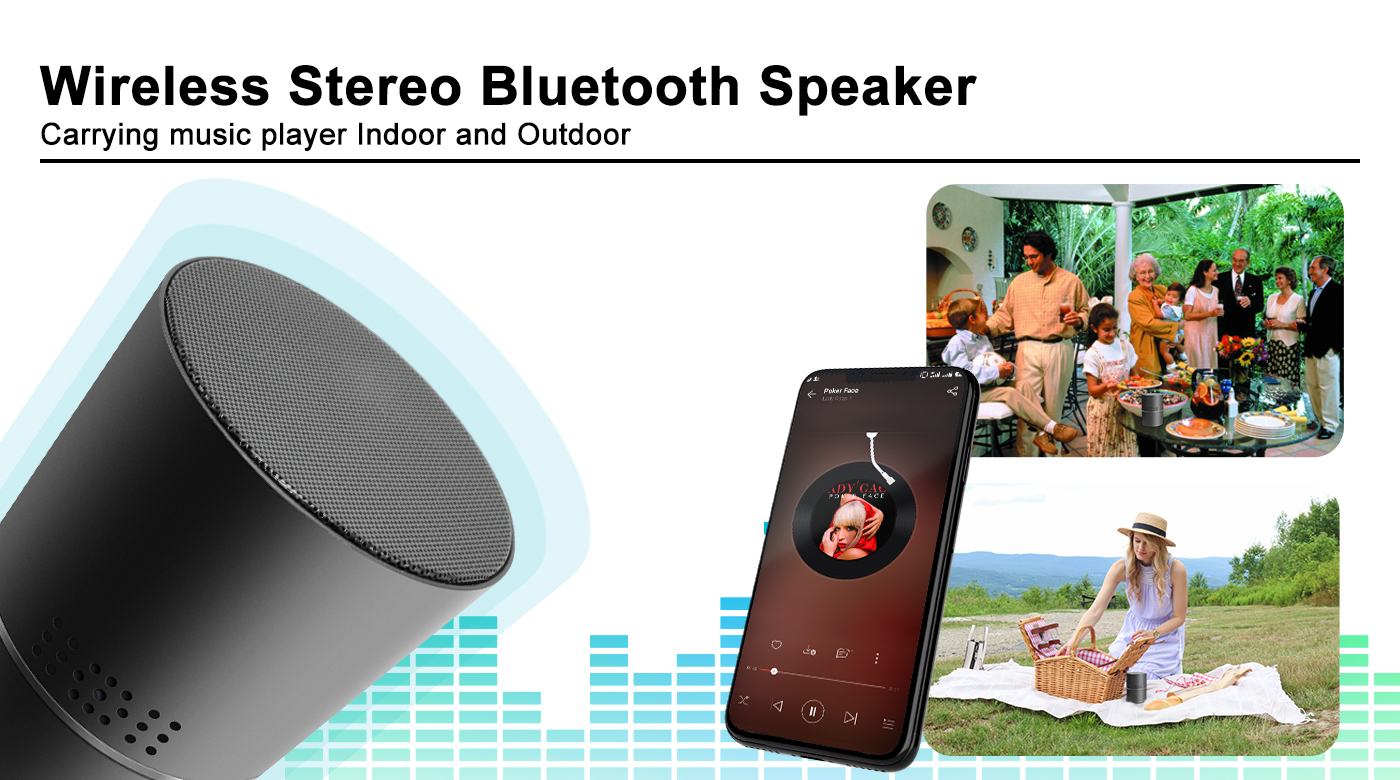 Integrated 5000 mAh rechargeable battery that provides 10 hours of working time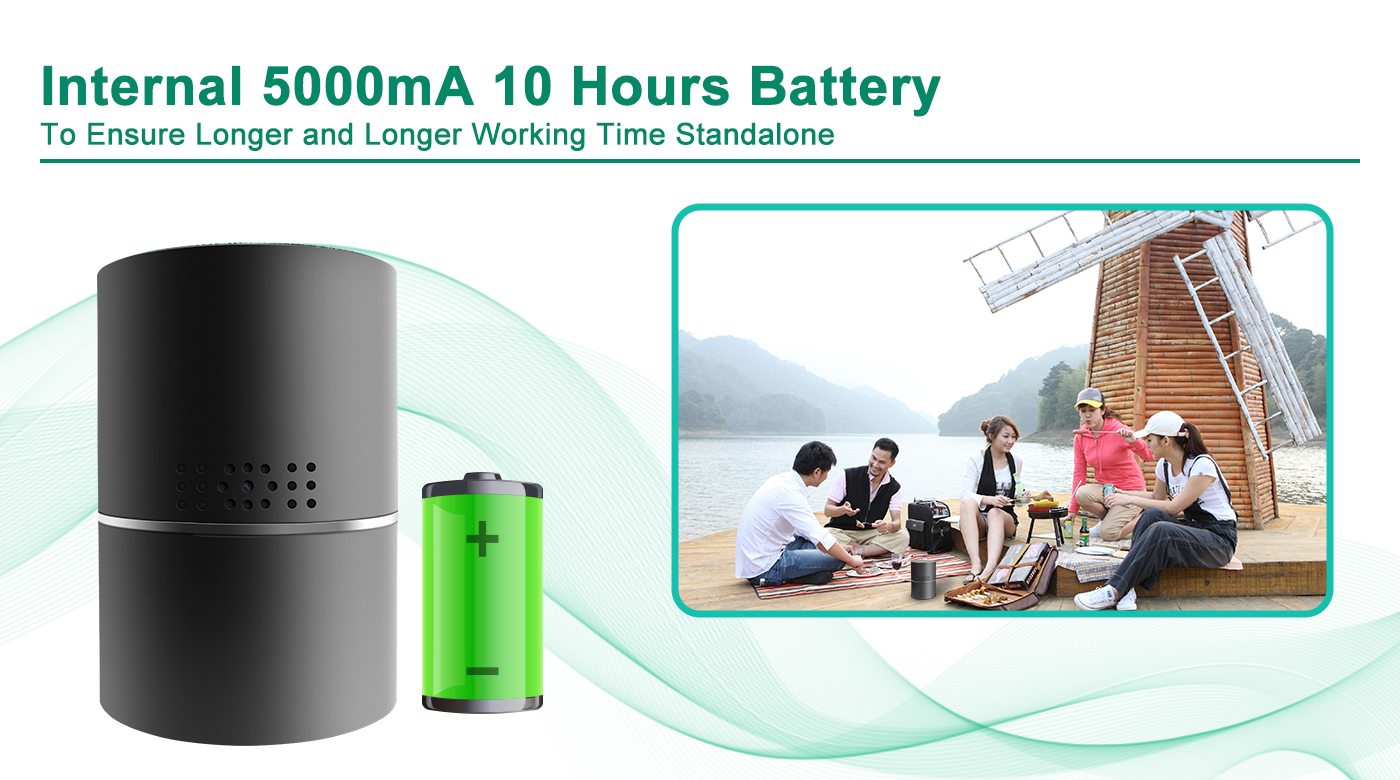 Features:
Bluetooth stereo speaker
Intelligent WiFi security camera with night vision
Rotary lens 330°
Motion sensor with bi-directional audio transmission
Uses microSD card up to 128GB
Mobile phone application control
Specifications:
Image sensor: 2.0 Mpx CMOS IR
Camera resolution: 1920x1080p Full HD 25 fps
Angle of camera rotation: 330°
Video format: AVI
Compressed format: H.264
Angle of view: 90°
Night vision: IR LED
IR distance: 3 m
Audio: built-in bi-directional microphone
Motion detection and notification alerts
Maximum capacity of the memory card: 128 GB
Power: 2A/5V power supply with USB connection
Operating system: iOS 7 and higher, Android 4.1 and higher
WiFi: Wi-Fi 802.11 b / g / n, P2P
Dimensions: (Diameter) 90 mm x (Height) 110 mm
Weight: 700 g
Package contents:
• 1x Speaker with HD camera
• 1x USB cable
• 1x User guide
• 1x Software CD
• 1x AC power adapter
Comments
Other Products