WiFi smoke detector with FULL HD camera + IR LED + mobile app
Accessories
Product description

WiFi smoke detector with FULL HD camera + IR LED + mobile app

WiFi smoke detector with FULL HD camera + IR LED + mobile app. With motion detection and night vision, you have a constant overview of what is happening in your home. The camera hidden in the smoke detector is equipped with a built-in rechargeable 5200 mAh battery, which, when fully charged, ensures a standby mode for 1 year. With its unobtrusive design, it fits into any type of interior without anyone knowing that it is a device with a hidden camera.The camera has an adjustable vertical lens angle of 15° for precise adjustment of the viewing angle. It can be used in every home, office, warehouse, garage, cottage and so on. Undoubtedly the most important and useful function is unobserved monitoring of the environment. Fire alarm camera does not have a smoke detection function (it is only an imitation of a smoke sensor).
Hidden camera in a smoke detector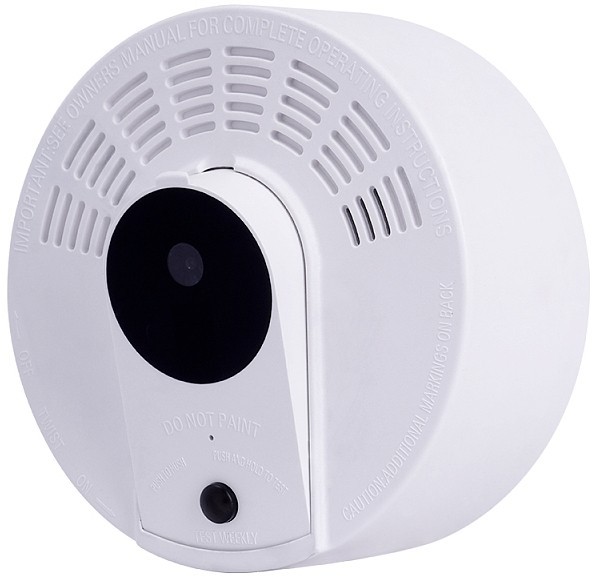 The built-in hidden camera records videos in Full HD resolution of 1920 x 1080 with sound , ie sufficient for detailed shots. Thanks to the IR LED night vision at a distance of up to 5 meters, you will have a quality image even at night. The detector supports WiFi connection and is wireless, which allows it to be placed directly anywhere in the interior. You can control all the functions of the hidden camera remotely via the freely available application "CamSC" for smartphones (iOS, Android) through which you can watch images in real time and change camera settings. The detector with a camera can be connected to a home router via WIFI, which allows you to monitor the image anytime and anywhere via your mobile phone.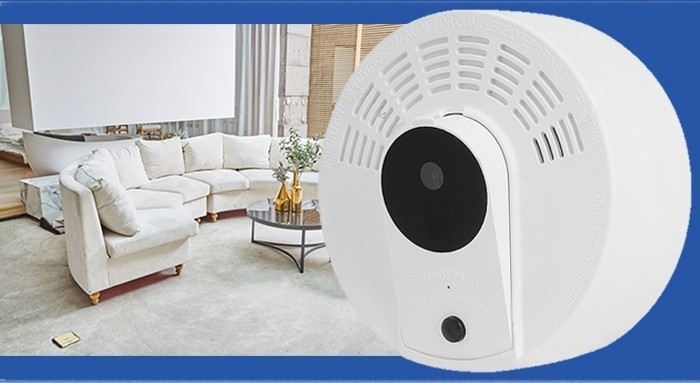 The camera also includes a motion detection function,which is used to start recording when capturing motion in space. The sensor has a range of 5 meters. Great feature thanks to which you will not miss any important shot, because the shots will be captured only during the activity. Captured recordings are subjected to H.264 compression to reduce file size and then stored on a supported micro SD card up to 64 GB. Two-way audio allows two-way communication at a distance - you can calm a pet, talk to a child, etc.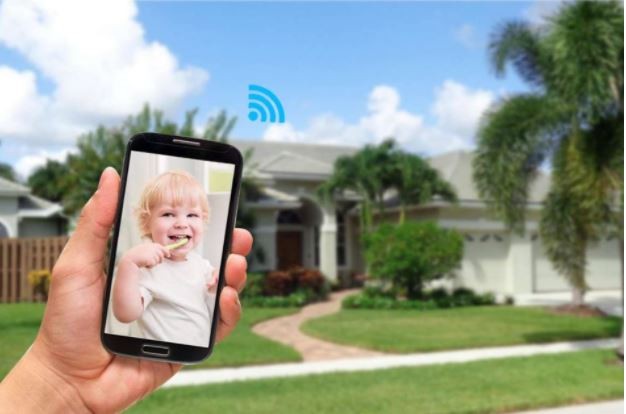 Motion detection, night vision, real-time video watching - keep track of what's going on in your home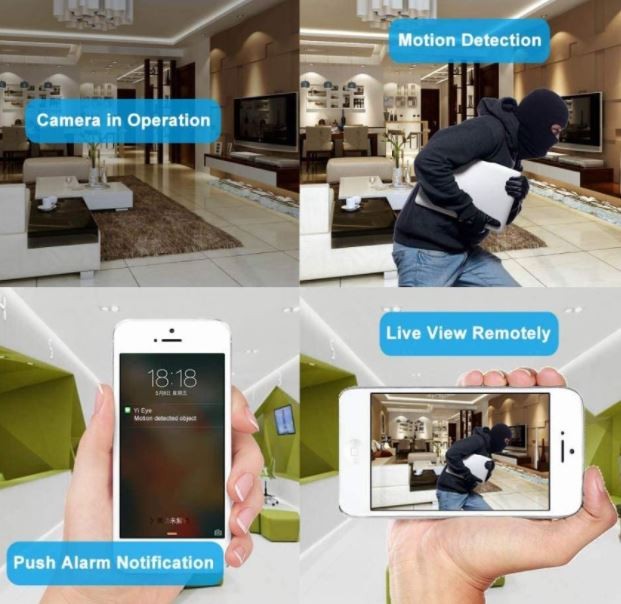 Features:

Hidden camera in a smoke detector


WiFi real-time image transmission


Standby battery life 365 days


Motion detection function


Night IR LED vision up to 5 meters
Specifications:
Image sensor: FULL HD 1920x1080p
Lens: CMOS 2MP
Photo resolution: 1920x1080 pixels
Video resolution: 1920x1080 pixels
Frame ratio: 15 fps
Compression format: H.264
Recording in loop: yes
Adjustable camera angle: 15°
Scanning angle: 145°
Night vision range: 5 meters
Motion detection: yes, PIR sensor with a range of 5 meters
Memory card: support Micro SD card up to max. 64 GB (not included)
Power supply: rechargeable 5200mAh lithium battery
WiFi: Wi-Fi 802.11 b / g / n
Charging time: 12 hours
Charging: micro USB cable
Dimensions: 11,6x11,6x5.2 cm
Package contents:
1x Smoke detector with FULL HD camera
1x USB cable
1x USB reader for micro SD card
1x Mounting set of screws
1x Sticker 3M
1x Manual
Comments
Other Products