WiFi charger for Smartphones + HD Camera + Bluetooth Speaker
Accessories
Product description

WiFi charger for Smartphones + HD Camera + Bluetooth Speaker

WiFi charger for Smartphones + HD Camera + Bluetooth Speaker. This multifunction device is the perfect guardian of your home as it also has motion detection and even IR LED illumination up to 6 meters, for day and night monitoring of the area, with the option of a mobile phone alert. The multifunctional device offers the ability to wirelessly charge mobile phones, while it can serve as a Bluetooth speaker for listening to popular music, and it also hides a high-quality CMOS HD camera. The camera captures images in high resolution 1920x1080, and is supplemented with night vision with a range of up to 6 meters. Thanks to the WIFi connection support, you can connect your home router or P2P device, allowing you to watch the image anytime and anywhere through your mobile phone.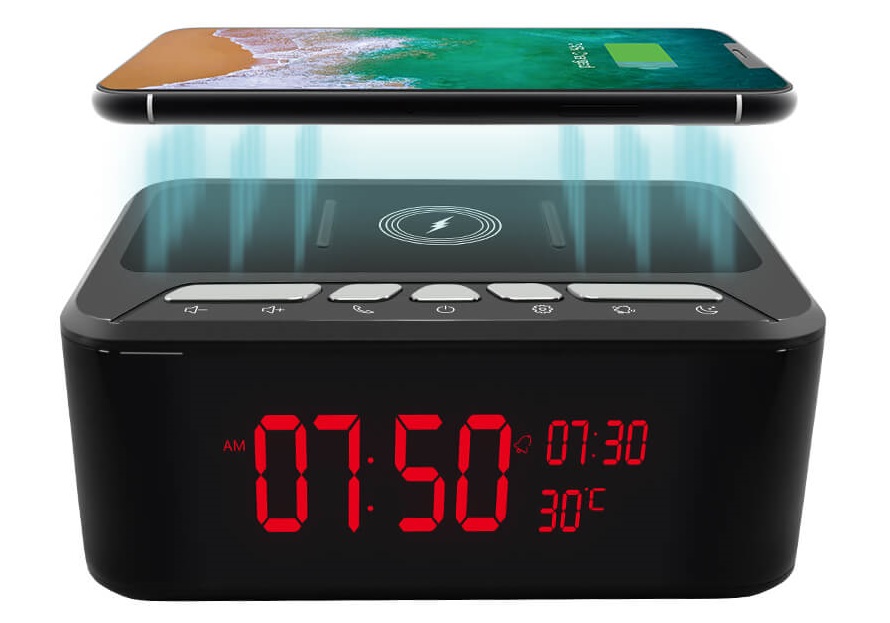 The device can be remotely controlled using a mobile phone. Just download a free "iCam" ( Android/iOS ) mobile app to your smartphone, you can use the app to set up various features such as capturing images, recording video, and very useful function is to monitor movement in the room. In case the motion sensor captures any movement, you will receive real-time alerts directly to your cell phone, and at the same time it creates a photo or start recording according to the settings. Captured records go through H.264 compression to reduce file size and then are stored on a micro SD card supported up to 128GB.
Multifunction device with wireless speaker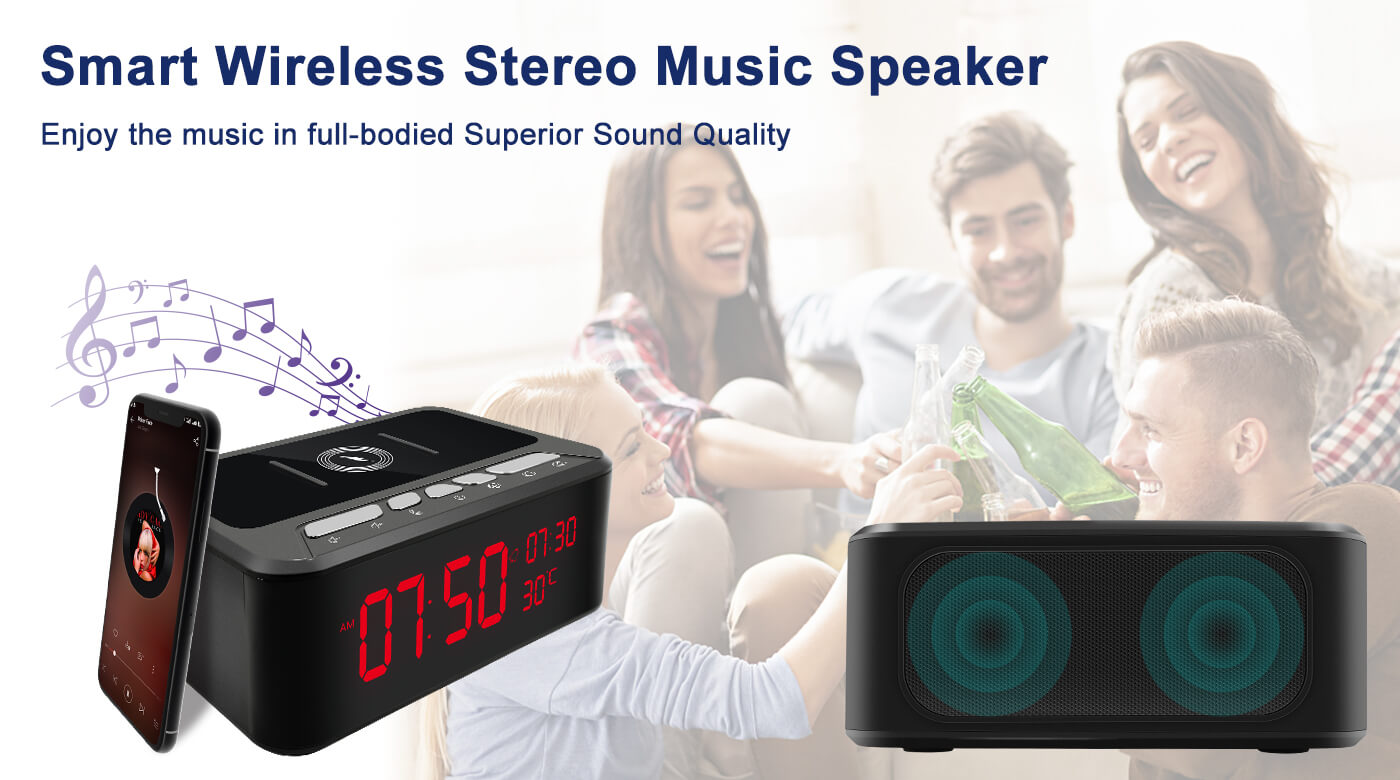 Wireless cell phone charger

Live video stream anytime and anywhere directly via your mobile phone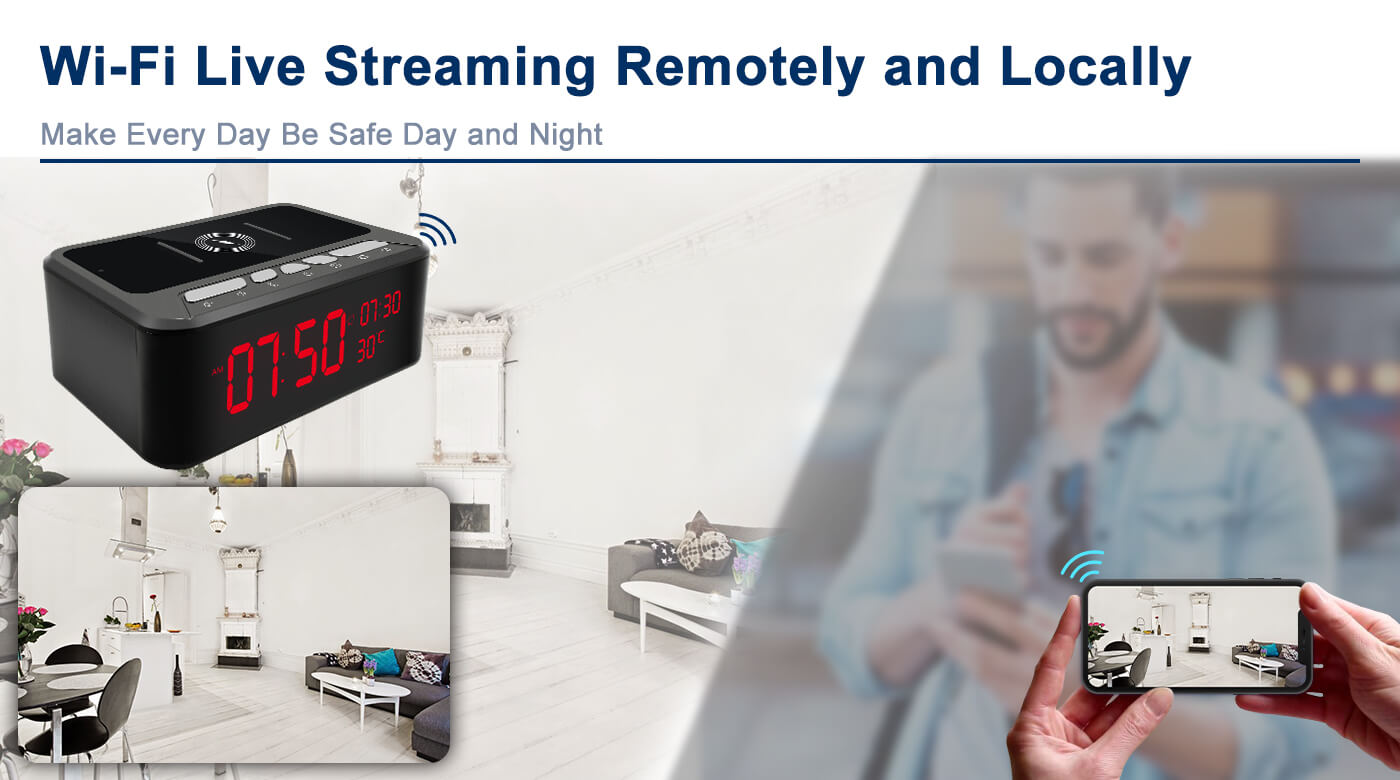 The high quality CMOS HD camcorder with 1920x1080 resolution provides detailed images

High-quality camera shots during day and night

Motion sensor with notification alarm directly to your mobile phone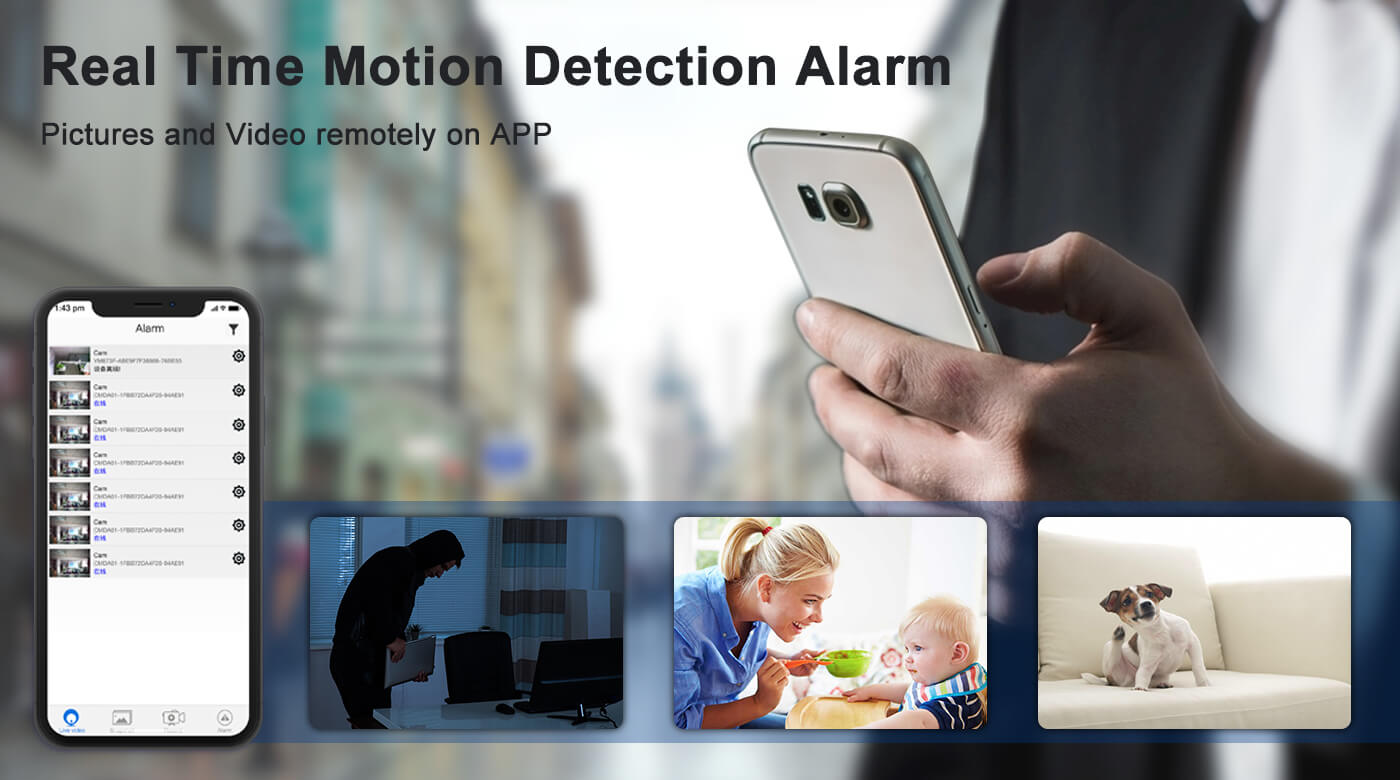 Features:
Intelligent WiFi security camera with night vision
Wireless charger for smartphones
Bluetooth speaker
Motion sensor with alarm
Uses microSD cards up to 128GB
Mobile phone application control
Specifications:
Image sensor: 2.0 Mpx CMOS IR
Camera resolution: 1920x1080p Full HD 25 fps
Video format: AVI
Compressed format: H.264
Angle of view: 120°
Night vision: IR LED
IR distance: 6 m
Motion detection and notification alerts
Maximum capacity of the memory card: 128 GB
Power supply: network source
Operating system: iOS 7 and higher, Android 4.1 and higher
WiFi: Wi-Fi 802.11 b / g / n, P2P
Dimensions: (Width) 188 mm x (Length) 124 mm x (Height) 80 mm
Weight: 1,250 g
Package contents:
1x Wireless speaker and charger with HD camcorder
1x AC power adapter
1x Reset pin
1x Micro SD card reader
1x Software
1x User guide
Comments
Other Products