Spy glasses with FULL HD camera with remote control
Accessories
+

Product description

Spy glasses with FULL HD camera with remote control

Elegant spy glasses with remote control and FULL HD camera 1920x1080P at 30 fps, for perfect unobtrusive video recording with sound. The Full HD camera is perfectly hidden in the frame of the glasses, so it does not raise any suspicion of surroundings, no visible lens. The camera scans through a one-way transparent plastic which guarantees its secrecy and is not visible to the naked eye at any angle or at the backlit. The image captured by the camera is captured in Full HD 1920x1080 at 30 fps with sound. Operation is simple, with the touch pad on the glasses frame or with the included remote control, so you don't have to touch the glass at all when using them. Spy glasses with FULL HD camera and remote control + 16GB memory, have an elegant design to make them a great unobtrusive spy supplement to your outfit.
The glasses with a camera have dark sun lenses.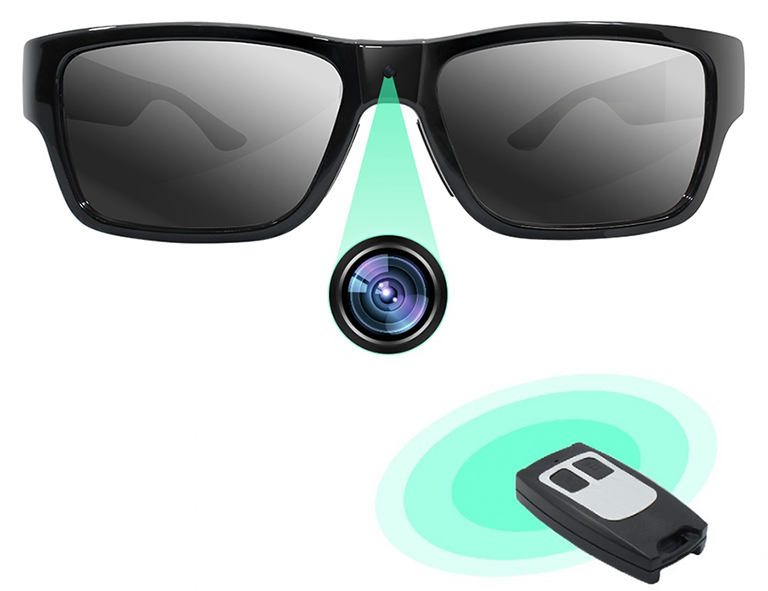 The 280 mAh battery is built into the right side of the frame. One battery has a battery life of approximately 75 minutes of recording. Recordings are stored on 16GB internal memory with storage of up to 2 hours of recording. When charging the battery, unclip the left side of the frame and connect it to the mains charger via the mini 8pin USB. The big advantage is that there is one more spare arm with battery in the package, that you attach to the glasses while charging the other battery. This allows you to continuously record video. You will also appreciate the function of charging the battery through the Powerbank, which will ensure that you always have a charged battery at hand. After connecting Full HD glasses to your computer you can play back the recorded videos, or use the internal memory as a data storage.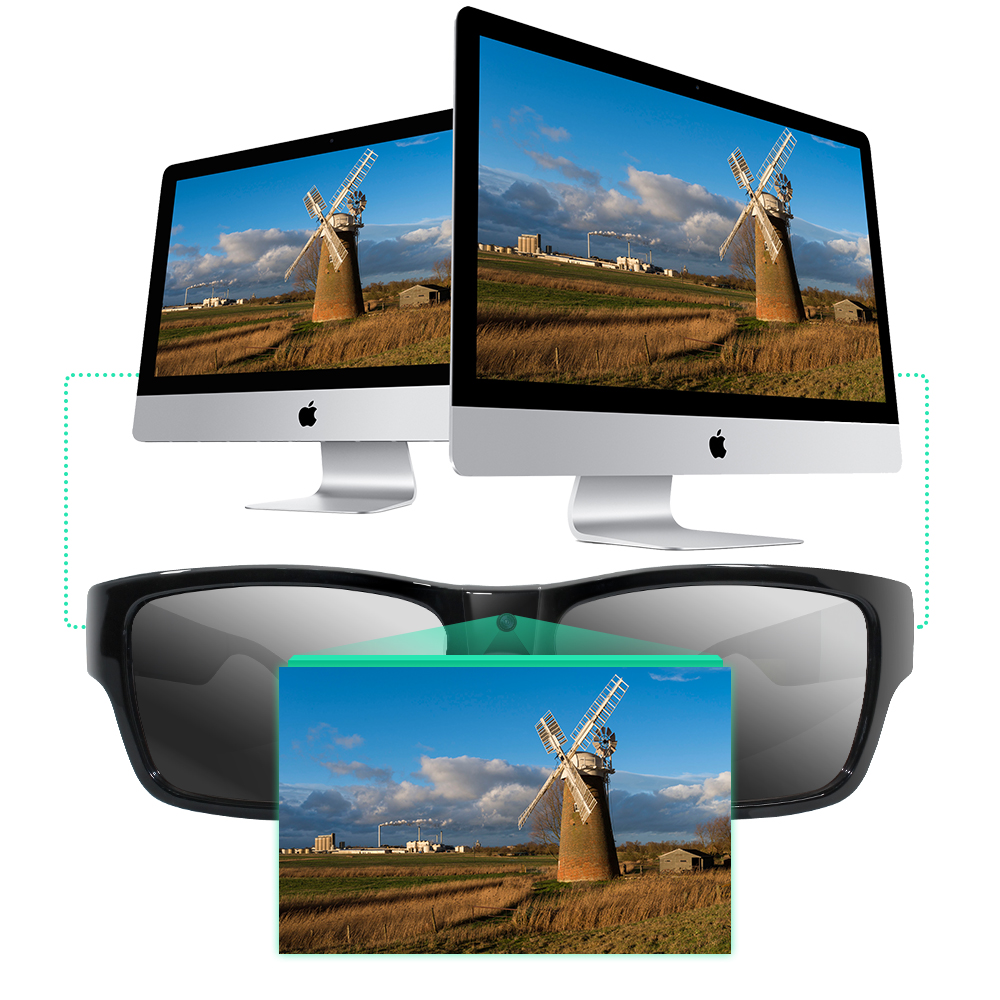 With spy goggles, you record exactly what you see with your hands free. Full HD glasses are the perfect choice for you if you need to make an unobtrusive recording of a meeting, or in various other situations where you need to make a video without revealing. The goggles have a wide range of use, because you can use them, for example on a holiday, a concert or when recording various life experiences.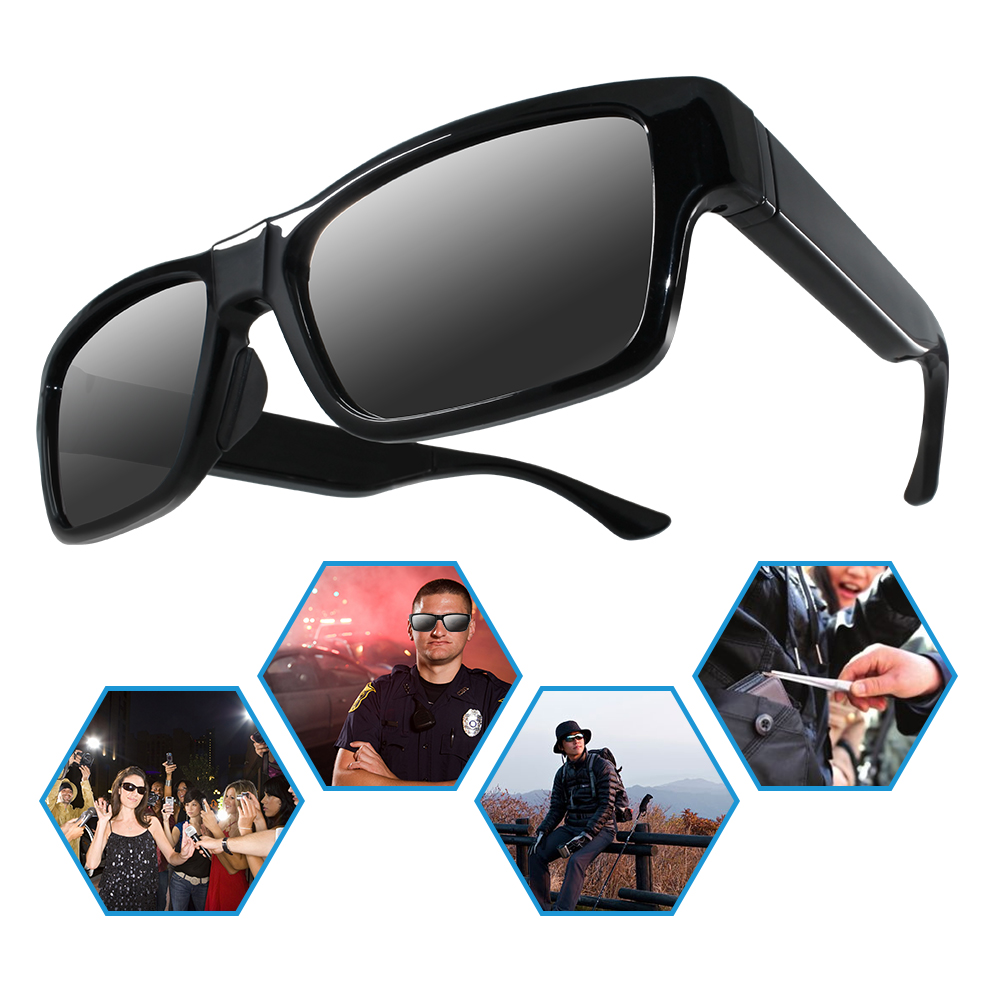 Features:
Spy glasses with camera
Full HD resolution 1920x1080P at 30fps
Remote control
2x spare arm with 280 mAh battery
Specifications:
Optics: Cmos 2.0 Mega
Video resolution: 1920x1080
Frame ratio: 30fps
Video format: AVI
Scanning angle: 70°
Internal memory: 16 GB
Video size: 16 GB is sufficient for 2 hours of video recording
Battery: 280mAh
Battery life: approx. 75 min
Package contents:
1x Spy glasses with HD camera
1x Remote control
2x Spare arm with battery
1x Reduction for charging via USB cable
1x USB cable
1x Cleaning cloth
1x Glasses case
1x Manual
Comments
Other Products