Speakers camera - Hidden speaker spy cam FULL HD + WiFi app (Android/iOS) + Bluetooth
Accessories
Product description

Speakers camera - Hidden speaker spy cam FULL HD + WiFi app (Android/iOS) + Bluetooth

Speakers camera - Hidden speaker spy cam FULL HD + WiFi app (Android/iOS) + Bluetooth​. Motion detection with alarm and video and sound recording. The spy camera in the speaker with motion detection is a great addition to the home for unobserved control of the space. You can use the full-featured stereo speaker to listen to your favorite music from your phone via Bluetooth connection, which reduces the suspicion that it hides a secret spy camera. You can place the speaker on a shelf, table and then observe in real time what is happening in the room where the speaker is located.
Spy speaker with FULL HD camera + WiFi support (app via Android/iOS)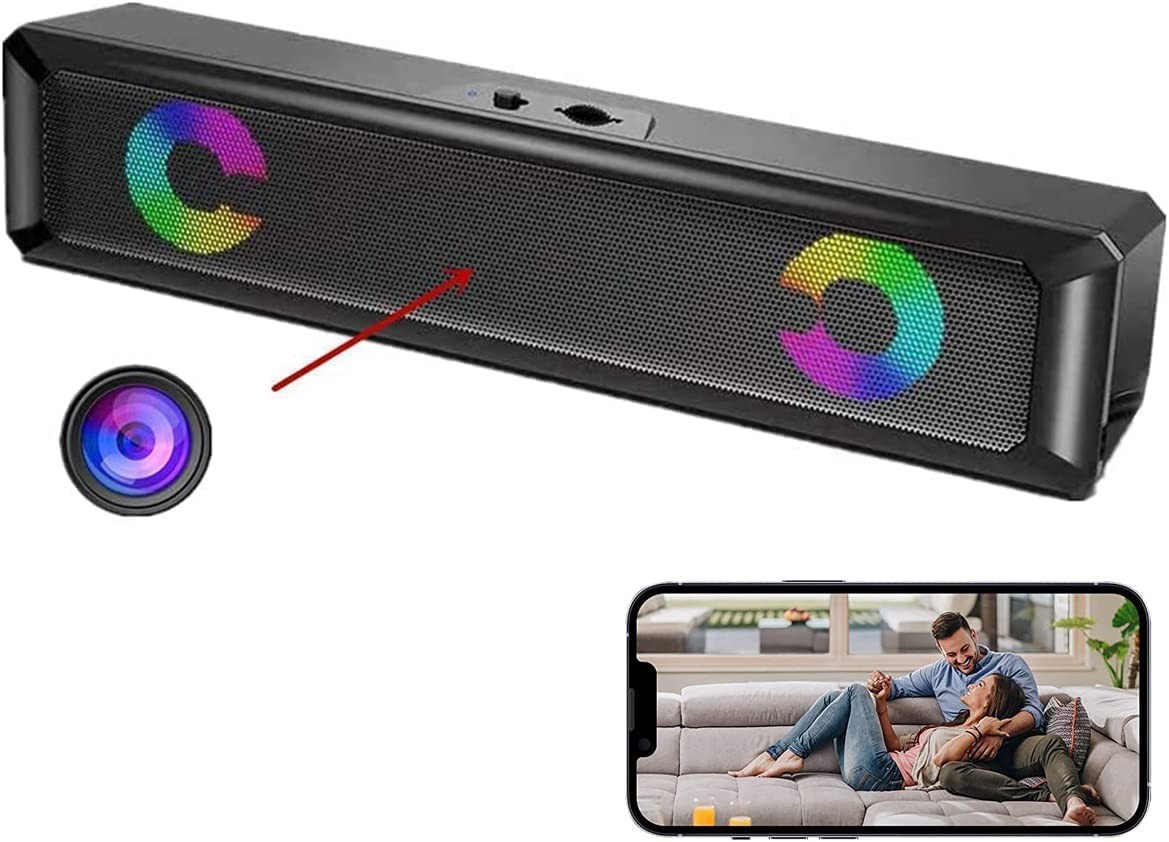 The built-in camera in the speaker records images in high resolution FULL HD. All functions of the camera speaker are controlled via a freely available mobile app, which is compatible with iOS and Android devices.
Bluetooth speaker spy camera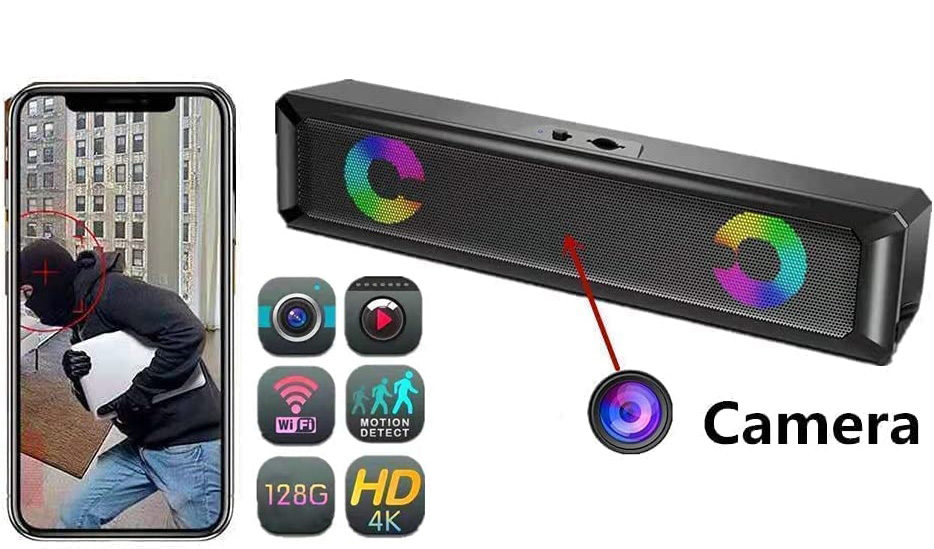 The security camera can be connected to the home router via WIFI or P2P, which allows you to watch the image via the Internet anytime and anywhere using your mobile phone (an Internet connection is enough). Captured images go through H.264 compression to reduce file size and are subsequently saved on a micro SD card supported up to 128 GB in size. The security IP camera in the speaker is mainly suitable for the home for monitoring the house, apartment, children, pets, but it can also be used in the office and other places where you need to have supervision during your absence. Thanks to the motion sensor, you will always be notified of an unexpected visit in the form of a notification directly to your mobile phone.
Hidden camera speaker wifi with bluetooth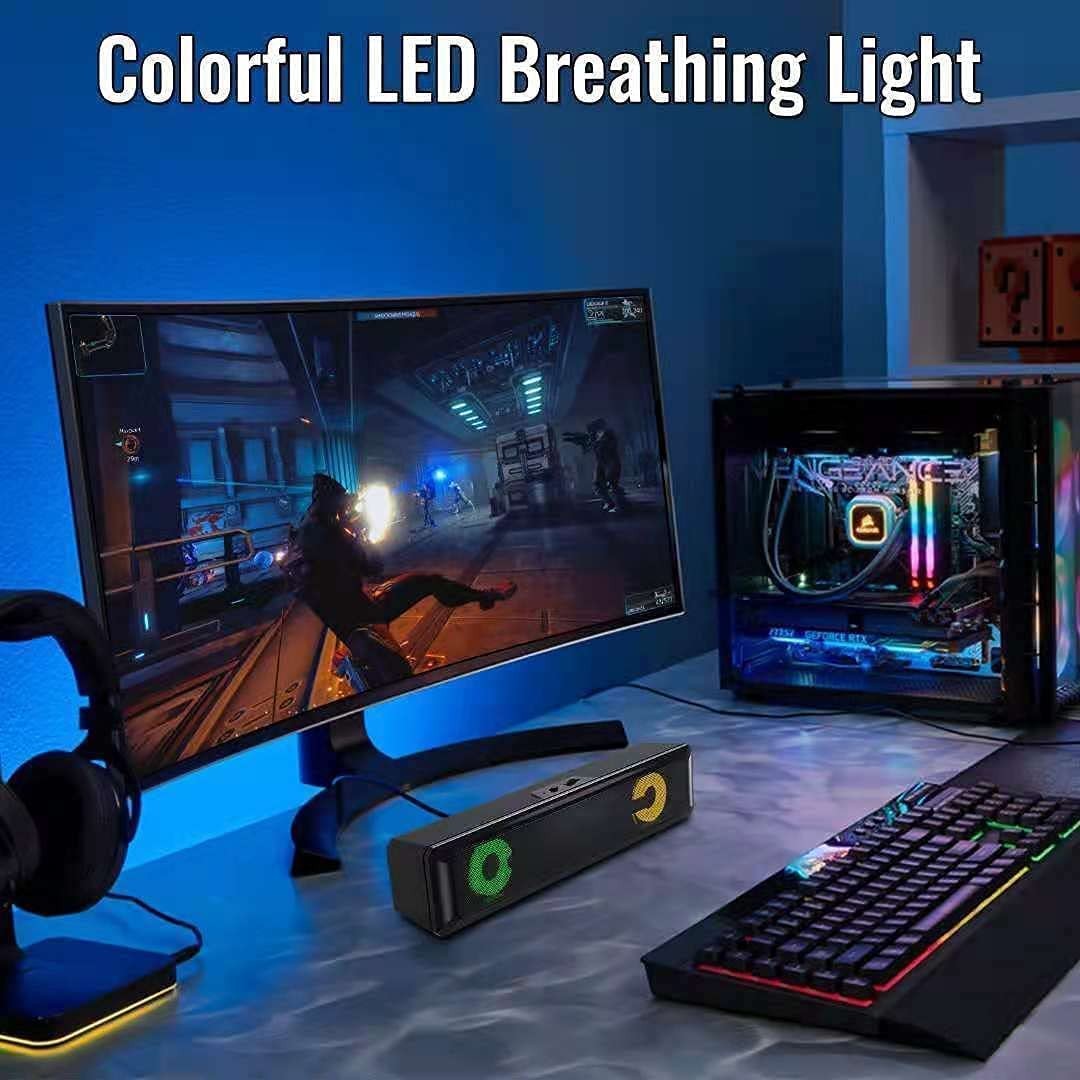 Motion detection with alarm and video - notifications will be sent to your mobile phone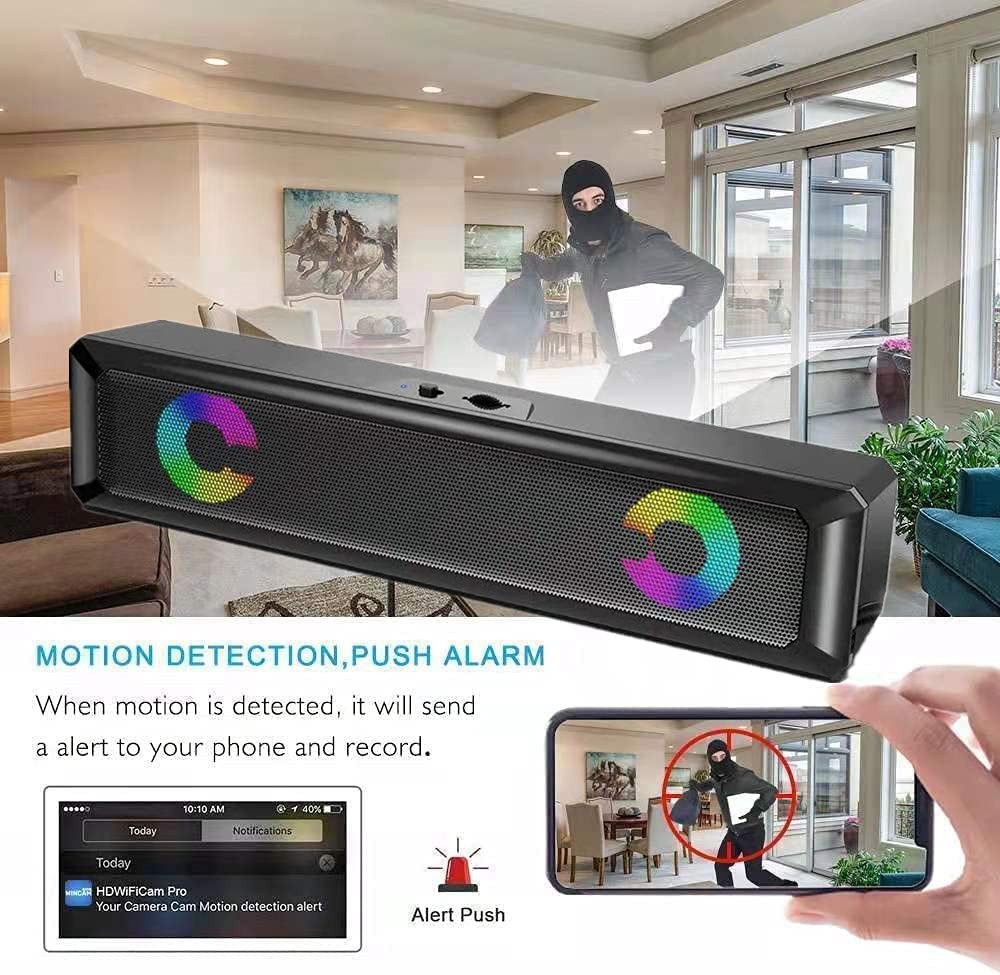 Wireless stereo bluetooth speaker 2x3W allows you to play any music from your mobile phone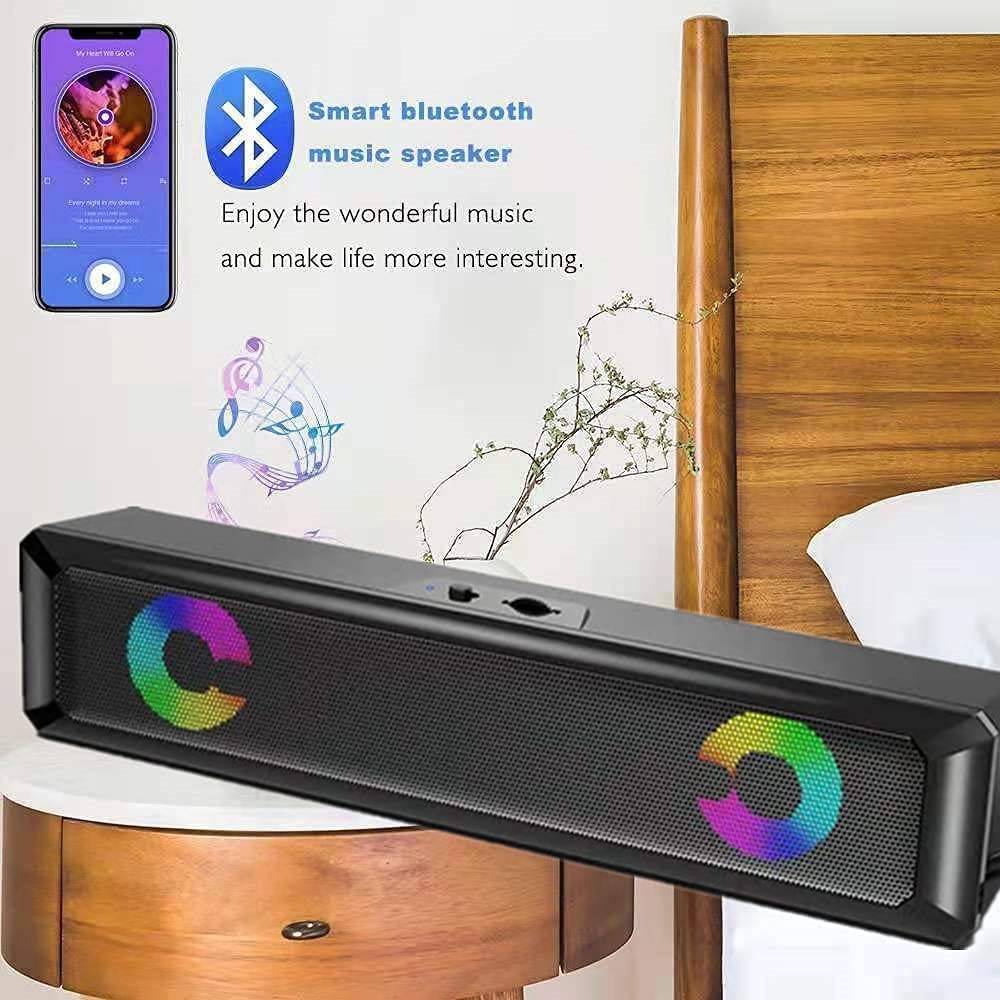 Features:
Bluetooth stereo speaker
Secret WiFi IP camera (records video with sound)
Motion detection
Use of microSD card up to 128GB
Control using a mobile phone app

Specifications:
Speaker power: 2x3W
Wi-Fi: yes
Bluetooth: yes
Mobile app: yes, compatible with iOS and Android
P2P support: yes
Video format: AVI
Video compression: H.264
Video resolution: FULL HD 1920x1080px
Camera viewing angle: 90°
Motion detection: yes, up to 6 meters
Minimum lighting: 1 Lux
Shooting: 25 fps
USB port: micro USB
Battery: built-in, rechargeable
Storage: micro SD card support up to 128GB (not included)
Package contents:
1x Camera hidden in the speaker
1x Micro USB cable
1x Manual
Comments
Other Products