Speaker camera - Spy Bluetooth speaker with FULL HD Wifi P2P camera + motion detection
Accessories
Product description

Speaker camera - Spy Bluetooth speaker with FULL HD Wifi P2P camera + motion detection

Speaker camera - Bluetooth speaker with FULL HD rotating Wifi P2P camera + motion detection + music player. FULL HD1080P hidden camera with a wide angle of view, the possibility of controlling the remote rotation of the cameras by 180°. This USB wifi spy hidden camera with FULL HD 1080p audio/video resolution. You can remotely control the lens of the hidden home camera using an application on your smartphone (iOS/Android). The security camera also has motion detection.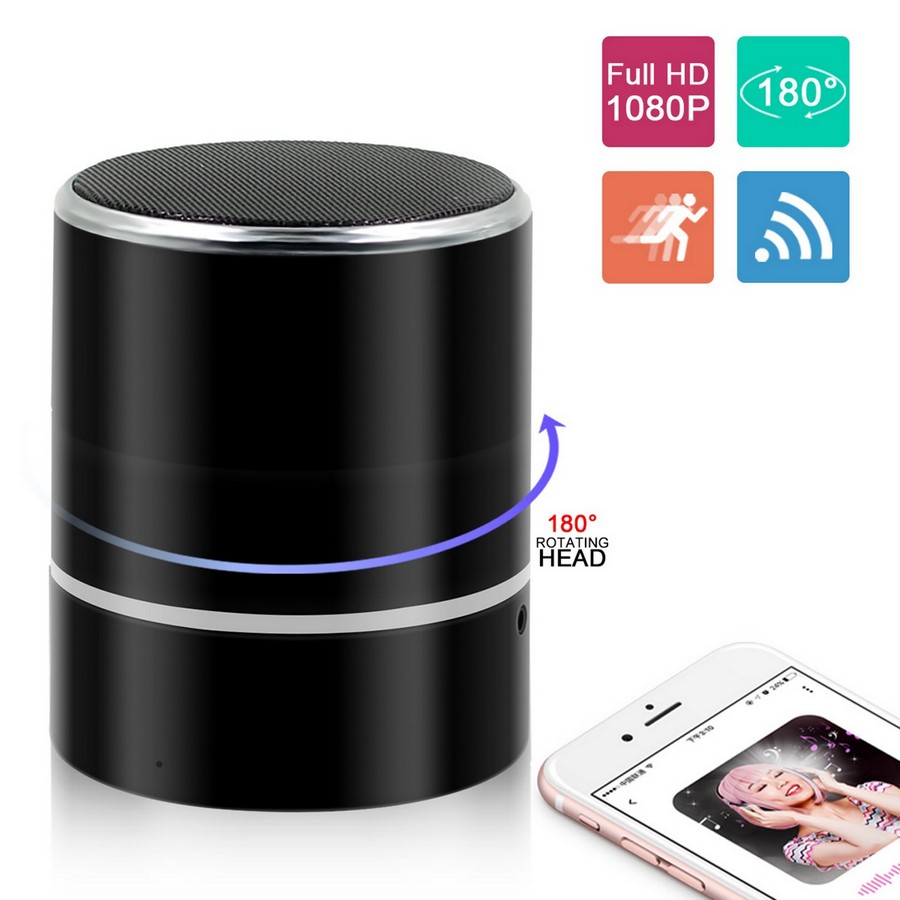 Speaker with hidden camera. This spy camera looks like a bluetooth speaker and is completely unobtrusive. The hidden WiFi camera with LIVE P2P internet transmission has intelligent motion detection and push notifications directly to your smartphone. When motion detection is triggered, this small hidden camera will send an alarm message to your device. When you are not in your home, this spy camera will be an excellent hidden security camera, or as a babysitter for your children's activities and for their safety, or as a watchdog to monitor thieves, elderly people, pets in real time.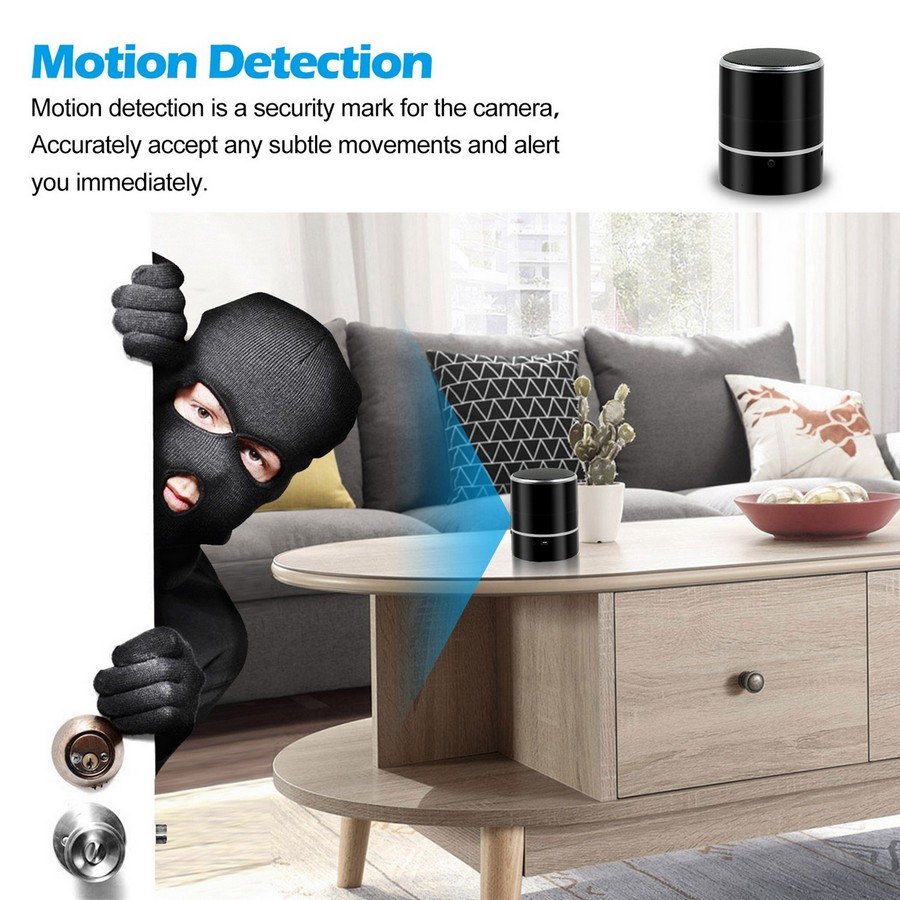 The WiFi spy camera with audio speaker can broadcast live, record videos and take photos remotely. The hidden camera with sound automatically saves the video to a micro SD card (not included in the package), with support for max. up to 128GB and loop recording. Spy cameras with audio and video support online viewing of multiple devices at the same time, you can share your wonderful moments and experiences with family and friends.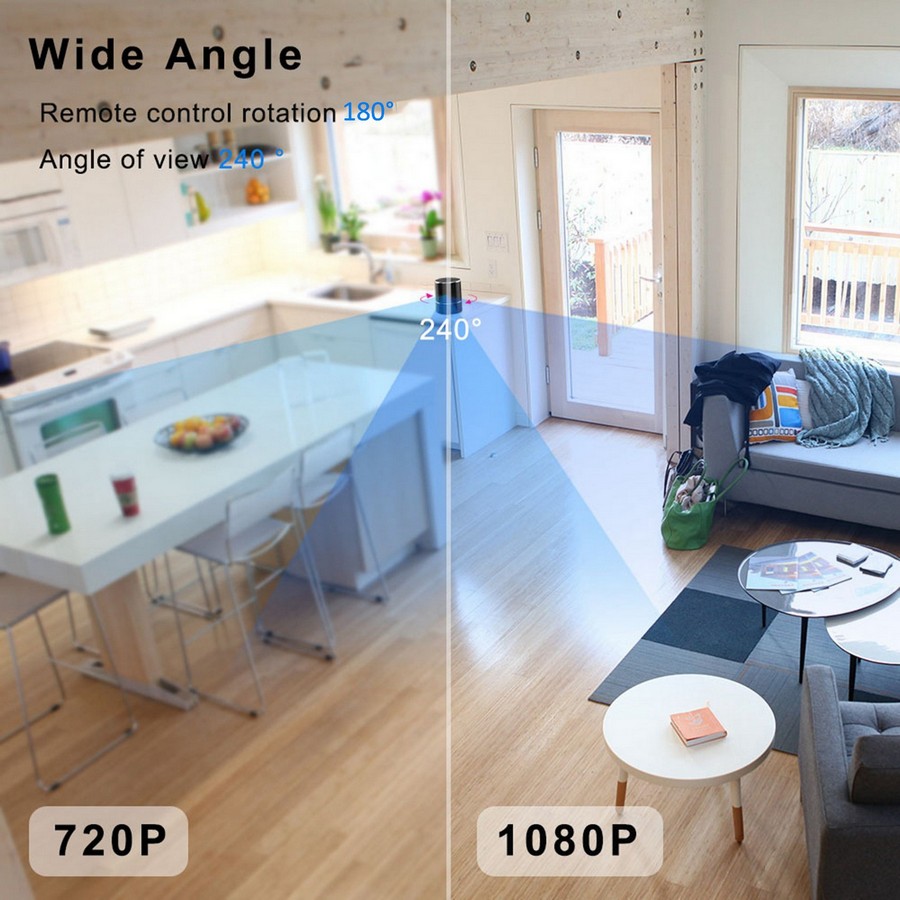 After connecting the mobile phone to the speaker via bluetooth, you can play music. The camera can record videos both while playing music and while charging. The device has a loop recording function, meaning that if the memory card is full, it automatically overwrites the oldest file. When motion is activated, the hidden camera will send notifications to your mobile and automatically capture photos and videos stored on the SD card so that you don't miss any important information. The mini camera will automatically exit the motion detection mode and enter the power saving mode when no one is around. The built-in 3000 mAh battery provides up to 2 hours of operation, but it can be connected to permanent power from the network via a USB 5V adapter and thus the battery life is not limited.
It also works as a classic bluetooth speaker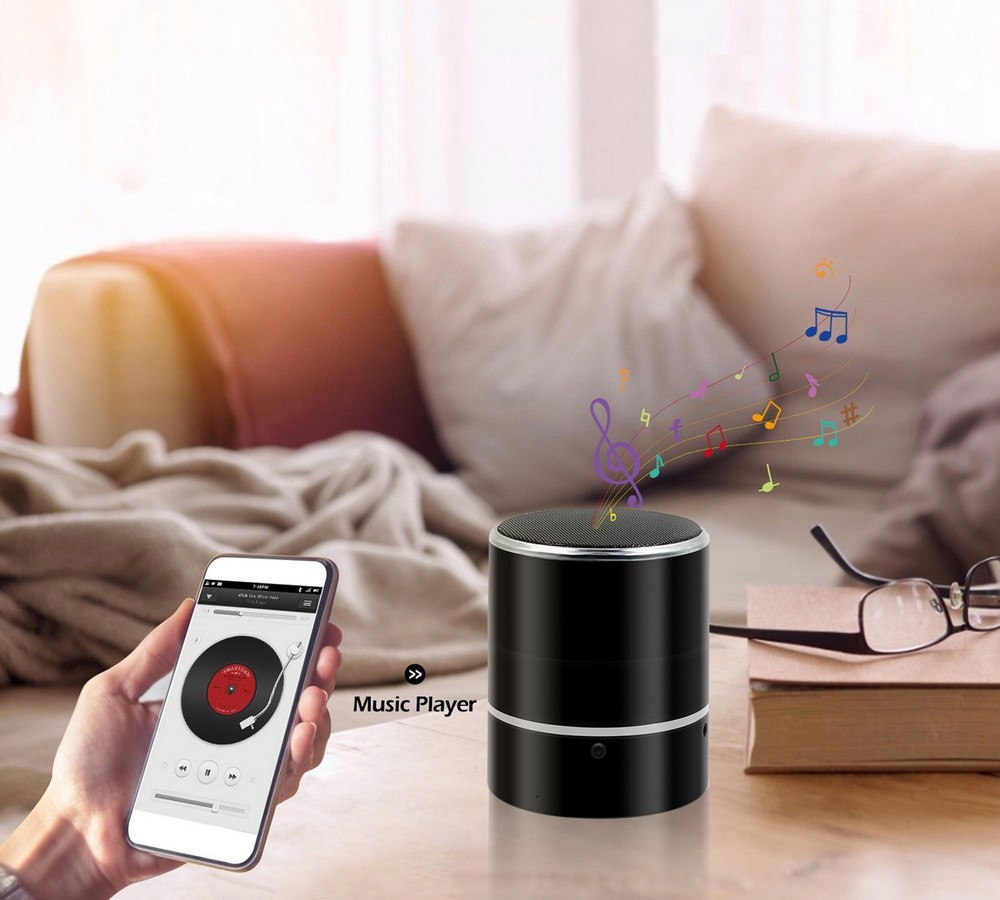 Specifications:
Camera resolution 1080p
Charging time approx. 5 hours
Micro SD card support up to 128GB (not included in the package)
Night vision: no
Bluetooth support: yes
Loop recording: yes
H.264 compression
Video format: mp4
3,5 mm headphone port
Battery 3000 mAh
System support: iOS/Android
Dimensions: 8,12 x 8,12 x 10,16 cm,
Package contents:
1x Bluetooth speaker with wifi camera
1x USB cable
1x 3,5 mm audio cable
1x user manual
Comments
Other Products