Rounded USB camera with FULL HD and LED light
Accessories
+

16GB Micro SDHC Class 10 Kingston U$ 18.70
+

+

Product description

Rounded USB camera with FULL HD and LED light

Rounded USB camera with FULL HD and LED light. This USB camera is a unique addition to the notebook. The inconspicuous design of rounded light comes with Full HD camcorder with a microphone that captures high-resolution 1920x1080 images at 30 frames per second. The device can serve as a lamp in badly visible conditions, but it can also record events around the camera even during your absence without anyone noticing.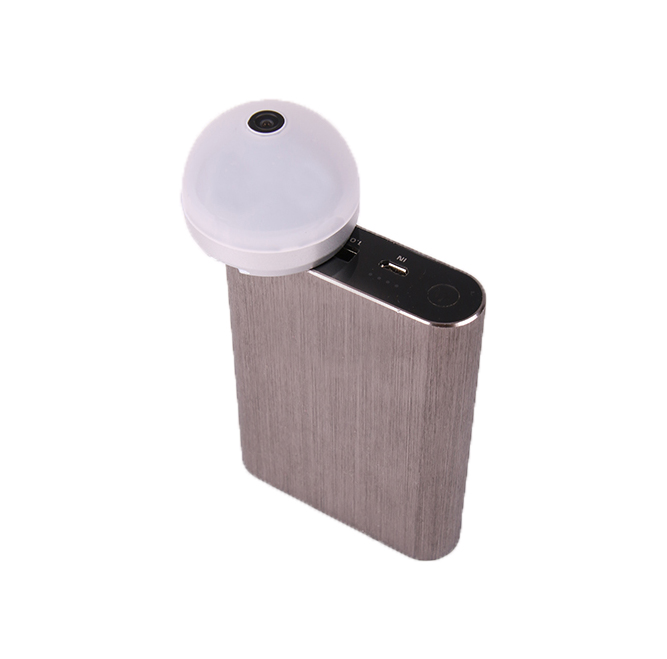 Unique USB camera is used in a simple way, you do not need to install any additional software or recharge your internal battery. The device is only plugged into a USB port on a PC, notebook or external battery, and the camera is automatically ready for use. There are two options for starting a camera recording, either in the case of captured movement thanks to the motion sensor or in the set time. The setting is realized by editing the "Time.txt" text file, which you will find when you connect the camera to the USB port on your PC. The device saves records on the micro SD card up to 32GB, and if the capacity is full, the device will overwrite the oldest records in the time loop.
Features:
Camera hidden in inconspicuous design
Possibility to turn on LED light
Full HD video 1920x1080px with audio
Motion Sensor
Upload in loop

specifications:
Video resolution: 1920X1080p
Video format: AVI
Frame rate per second: 30 fps
Angle of view: 90°
Motion detection up to: 6 m
Memory card: Micro SD/TF card max. 32 GB
Charging voltage: DC-5V
Package contents:
1x USB LED camera
1x Manual
Comments
Other Products