Pen detector with Laser for spy bugs and WiFi/GSM devices
Product description

Pen detector with Laser for spy bugs and WiFi/GSM devices

Pen detector with laser for detecting spy bugs and WiFi + GSM devices. With this pen you can find all hidden cameras and spy devices everywhere you need. The detector uses passive, wireless and infrared technology for devices recognition. It can reveal the spy eavesdropping device, GPS locators, classic cameras, electric radiation and many more.

Thanks to this device, you can effectively avoid the eavesdropping, secret filming and misuse of personal information. The detector disposes with a function of automatic searching, and in case it finds the suspect device, it will start the warning. It has an indicator of signal power, so it will find hidden device very quickly. The sensitivity of sensor can be set to 4 levels. And the detector has 4 modes: 1. laser detection, 2. vibration - silent detection, 3. sound detection - beep, 4. detection using 4 LEDs.
Spy bugs detector in the pen - you will find all hidden cameras and eavesdropping devices
Through LASER LED light it can detect hidden cameras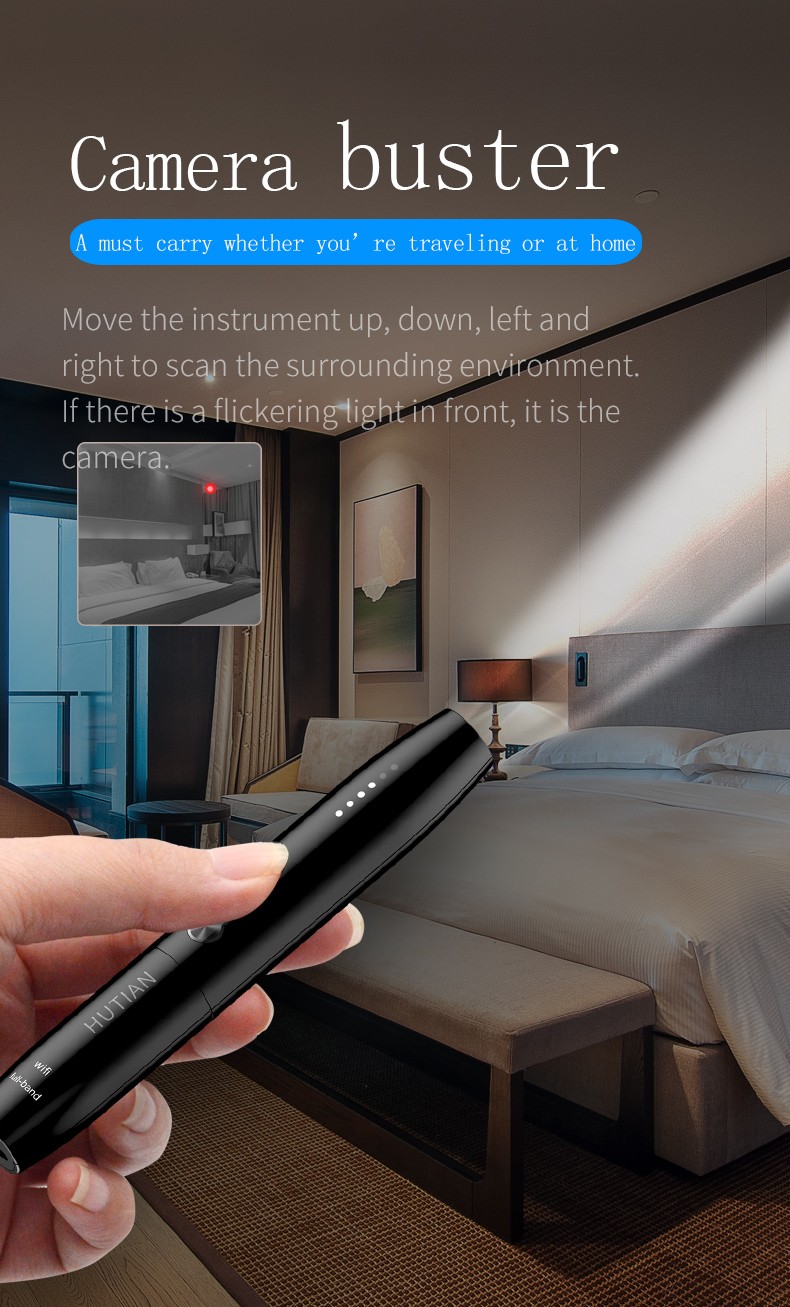 Who is this detector suitable for?
The detector will certainly be appreciated by people who often use bank cards, often travel and sleep in hotels, beautiful women protecting their privacy against paparazzi. You can also use it for business meetings, secret meetings, exams and interviews, you can check your car or mobile phone whether it does not have hidden GPS locator, or check your workplace or office and detect spy bugs, wifi cameras or other monitoring devices. Except that, you can detect whether your mobile phone or microwave emitt harmful radiation.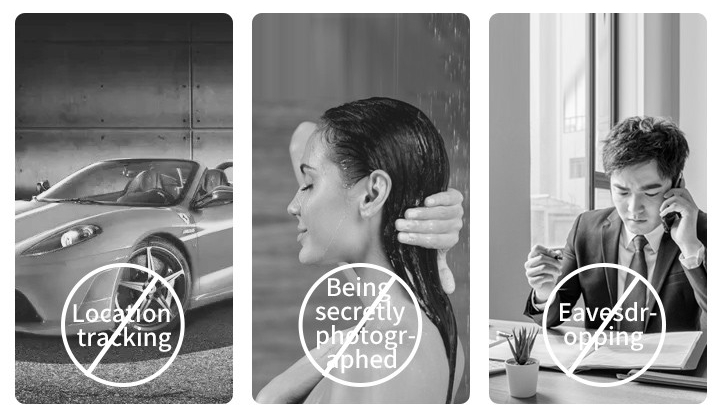 The detector will even find a GPS locator hidden in the vehicle.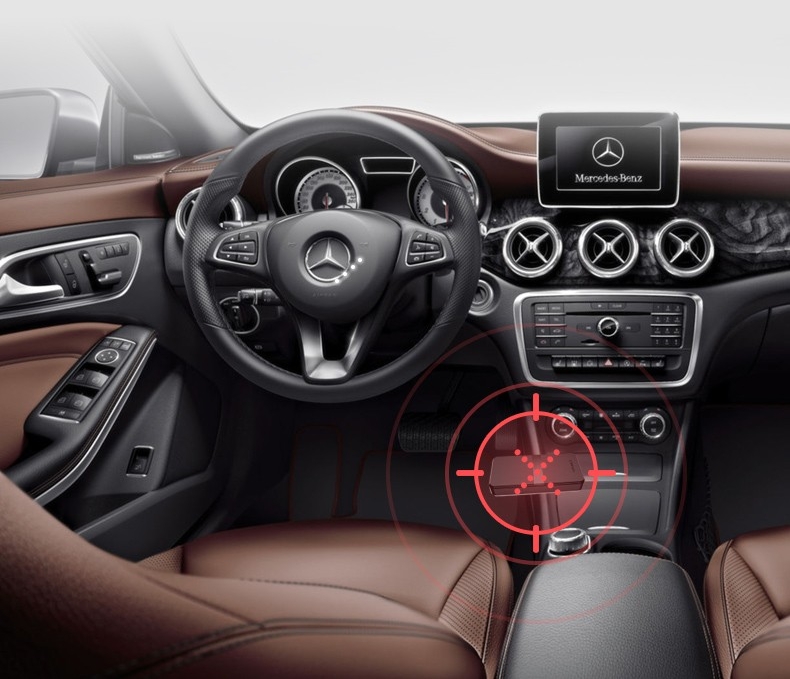 Features:
Small size (like a pen)
Adjustable level of sensor sensitivity
Wide frequency range
It reveals GPS location, Wi-Fi cameras, pinhole cameras
It finds hidden cameras, CCTV, eavesdropping bugs

Specification:
Power supply: built-in rechargeable lithium battery
Charging: using USB-C cable DC5V/1A
Standby time: up to 25 hours
Antenna power: -56db
Frequency range: 1MHz-6,5GHz
Sensor range: 5cm to 10m
Laser range: 10cm to 15m
Dimensions: 16x130mm
Weight: 30g
Package contents:
1x Pen detector
1x USB charging cable type C
1x Manual
Comments
Other Products