Motorcycle dual cam DOD KSB500 with 1080P + GPS + WiFi
Accessories
Product description

Motorcycle dual cam DOD KSB500 with 1080P + GPS + WiFi

Motorcycle dual cam for motorcycle DOD KSB500 with 1080P + GPS and WiFi resolution. The latest moto camera with a 3" IPS LCD display and dual 1080P video recording at the front and rear will give you an overview of everything you have experienced while driving. The latest hidden camera set on a motorcycle - 2 cameras equipped with SONY image sensor, with external GPS and ISO value up to 12800. The DOD KSB500 model is the best camera set for a motorcycle with full-featured video recording in unrivaled quality on both video channels of cameras with a frequency of 30 fps.

The latest hidden camera set on a motorcycle with a 3" IPS LCD display offers dual 1080P video recording front and rear and gives you an overview of everything you have experienced while driving. Advanced WDR technology guarantees the best possible video quality even in harsh environments and stunning video in any light. The camera supports up to 128 GB microSDHC/SDXC class 10. Video camera on a motorcycle DOD KSB500 Jakiro dual camera Moto set with FULL HD resolution 1080P with GPS and WiFi connection with 3" LCD display.
Dual hidden camera set for DOD KSB500 motorcycle with 1080P resolution, GPS and WiFi
The 6G sharp glass lens, which is made of six layers of glass, provides a stunningly clear and undeformed image.
The front and rear cameras are equipped with an extremely wide-angle 156° lens, which allows a wide range of images. The panoramic view occupies all sides without distortion .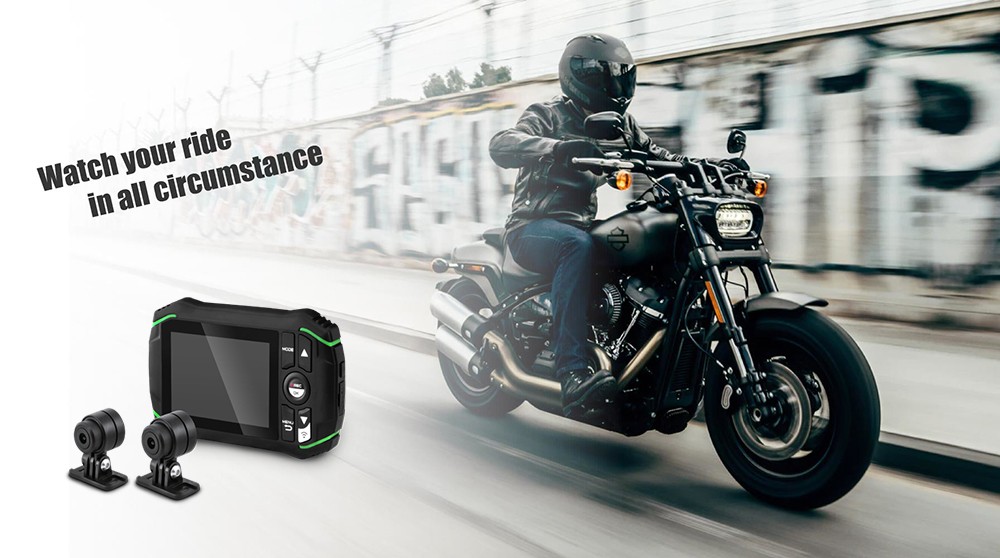 DUAL 1080p motorcycle camera with GPS processor with a speed of 10 Hz
During the ride, all details and specifics from an external GPS system can also be recorded using WIFI & APP technology.
Simply connect the camera using a wifi connection with a mobile phone or tablet, install the free DOD Dashcam application and you can use the application to remotely access the camera.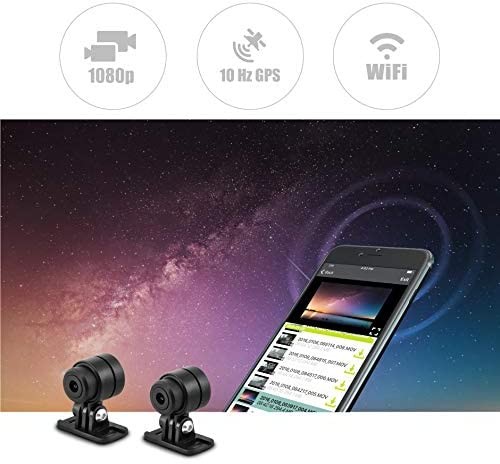 The micro dimensions make the DOD KSB500 Jakiro motorcycle camera almost invisible
With small dimensions (30x30x30 mm) of the front and rear camera and placement of the main unit (121x73x15 mm) directly into the storage space, this set is almost hidden, while this way you can prevent possible theft of the camera set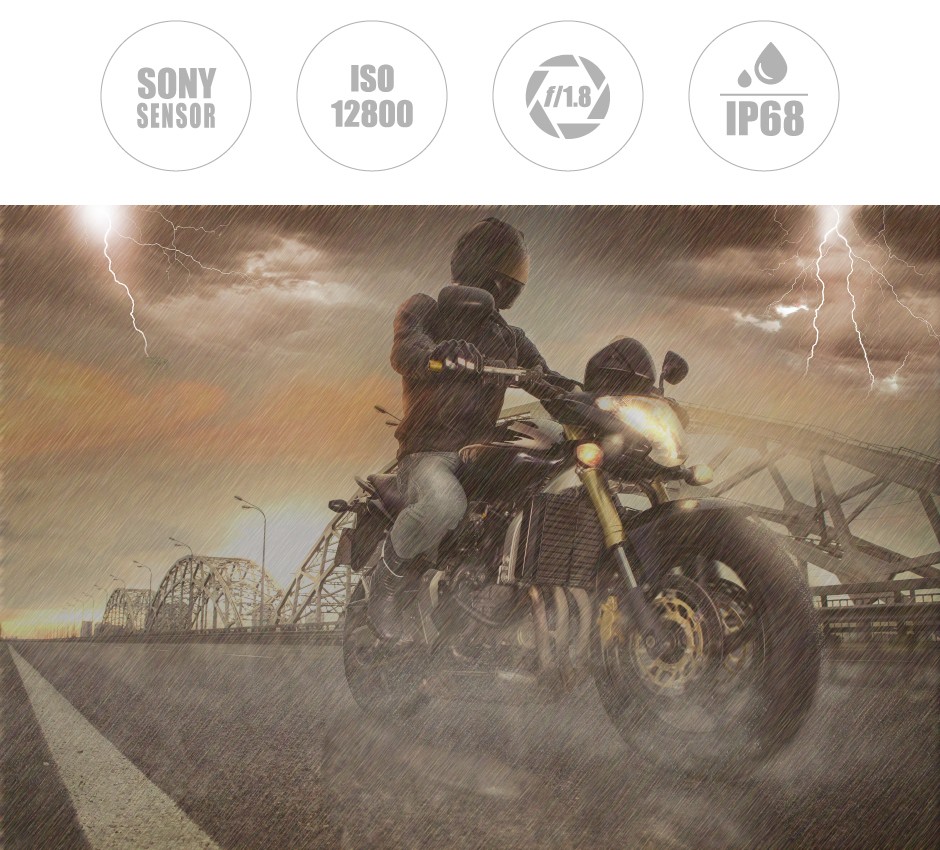 IP68 protection - Waterproof and Dustproof
The abbreviation IP68 means the highest degree of protection. This is a standardized assessment of the resistance of electrical equipment to the ingress of foreign solids (dustproof) and water (waterproof).
So you don't have to worry about weather or rain while driving and your camera will always work.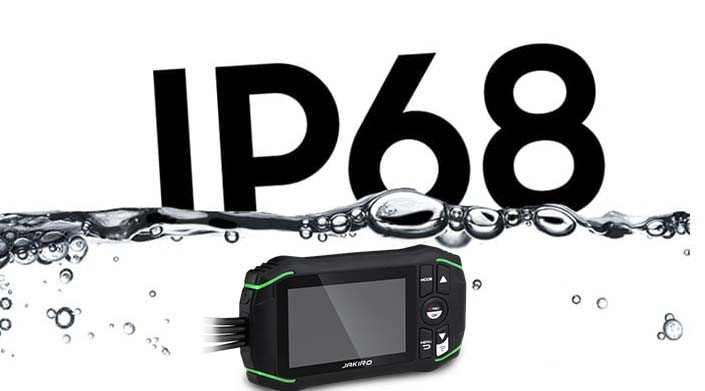 Unique TS (Stream) technology
All problems with writing to the micro sd card in the event of a physical impact (accident) and in the event of a power failure have been resolved. The entire video file is saved even in the event of an emergency. The file is saved at the same time as it is written.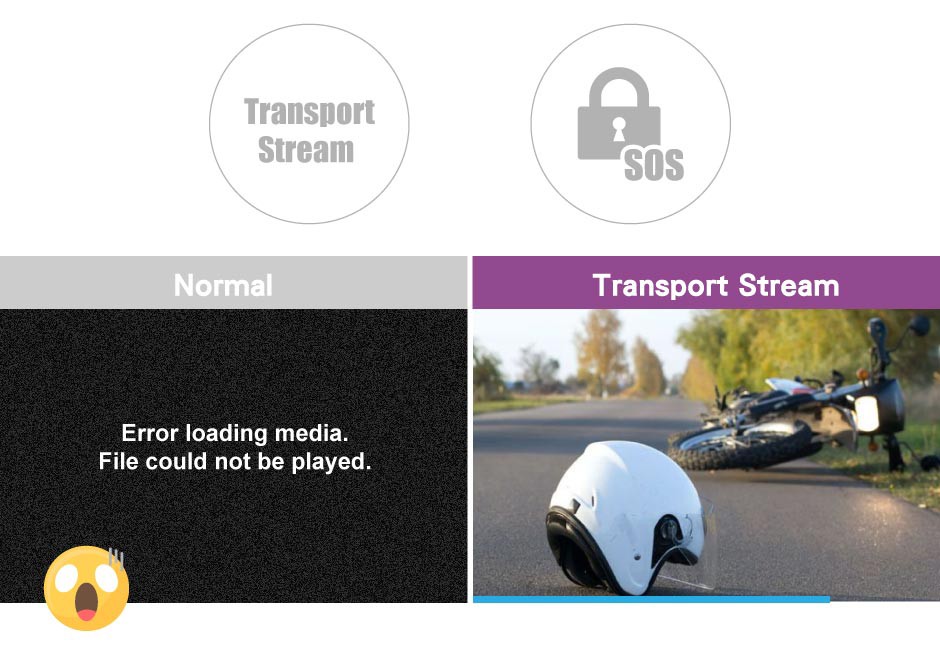 Advanced WDR technology
It guarantees video quality in any light, environment, even in low or overexposed lighting conditions. Thanks to its advanced technology, it guarantees the most beautiful shots in any weather.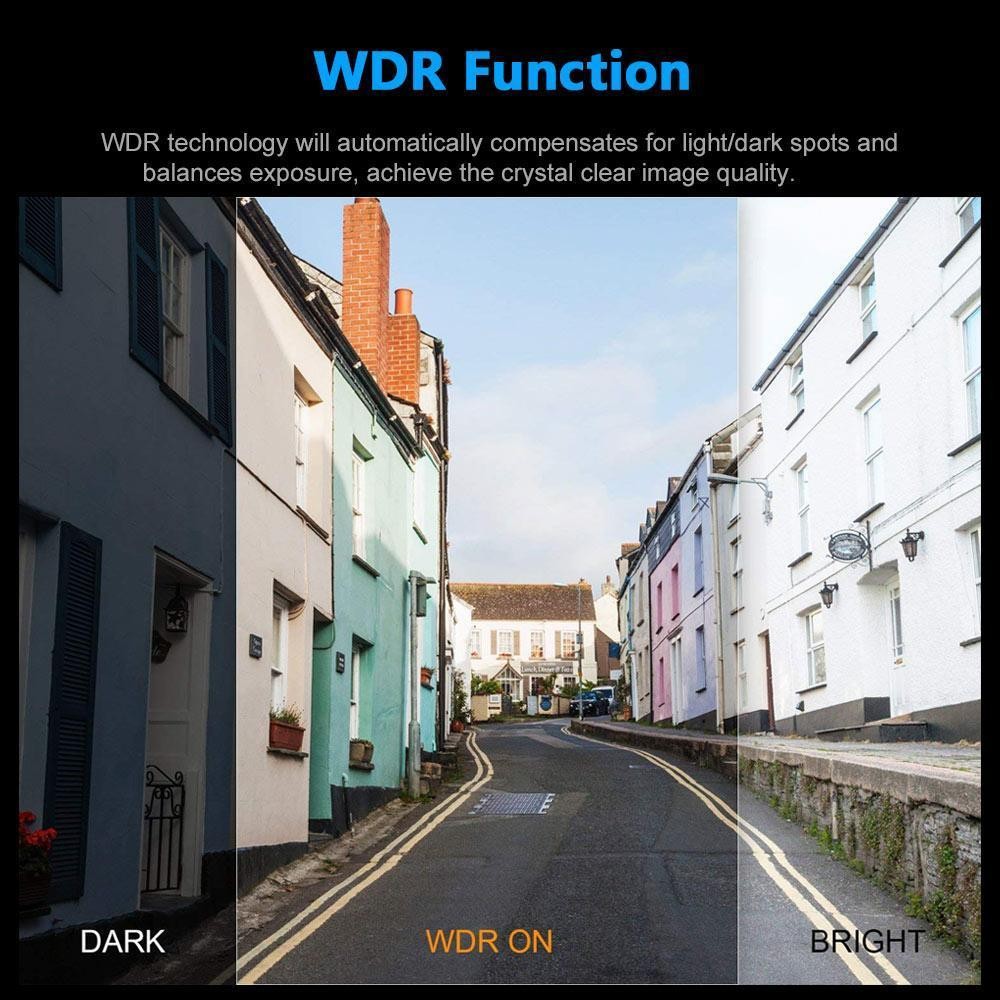 The camera set can be hidden due to its micro dimensions. And although this camera set has really micro sizes, it has advanced features such as G-SENSOR, auto lock function, manual SOS file lock function, automatic recording and shutdown, loop recording, and password protection.
GPS data
Recorded video files and GPS data can also be played on a PC using the original program from DOD, which is available for free.
DOD GPS Player 2.0 displays FULL HD video recordings with real-time data such as vehicle speed, gps coordinates, overload, etc.

Light conditions - ISO 12800
The DOD KSB500 has a SONY sensor with increased sensitivity even in low light. The extended range increases the brightness of fast-moving objects at night. The camera can now capture even more details in ultra-low light conditions.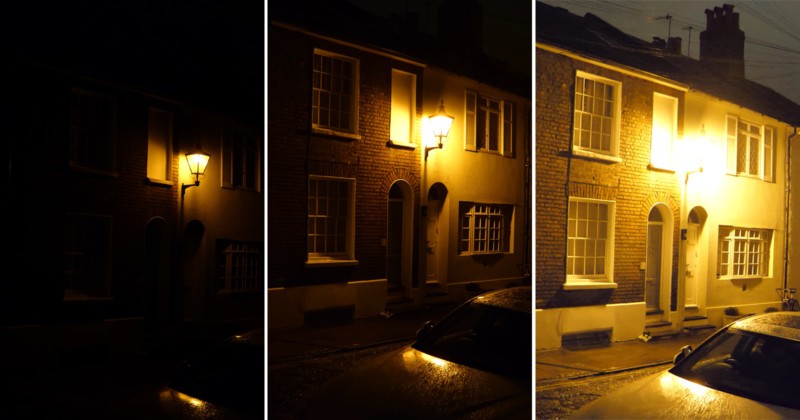 Loop recording - Cyclic recording
When the storage space on the inserted micro SD card is full, it can automatically overwrite older files with newer ones, i.e. the files are constantly deleted.
G-sensor data protection in the event of an impact
It will automatically protect all stored and current records in the event of a collision, emergency braking or tilting of the bike. With this function, important files will not be deleted or overwritten, even when recording in the time loop.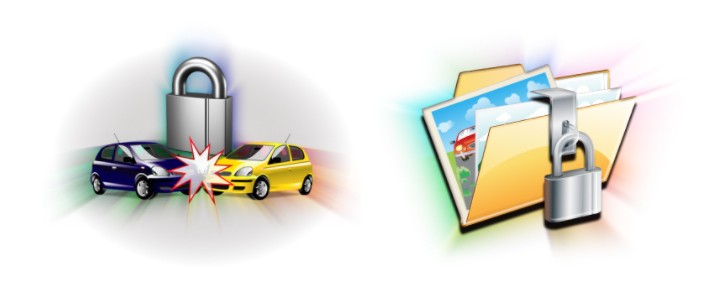 Basic functions:
° Dual 1080P front and rear video recording
° Advanced WDR technology, stunning video in any light
° 6G sharp glass lens
° 3" IPS LCD Display
° 156° ultra wide angle
° G-sensor - data protection in the event of an impact
° Manual file locking - SOS protection
° Automatic recording and switching off
° Loop recording
° Password protection
° Support Micro SDXC memory card up to 128 GB
° WiFi connection
Specifications:
Screen: 3" LCD display
Video Resolution: FULL HD 1920x1080 @ 30fps x 2
Sensor: Sony
Wide angle lens: 156°
Aperture: f/1.8
ISO sensitivity: Up to 12800
Video Format: TS
Recording media: Micro SDHC/SDXC up to 128 GB (recording class 10)
Audio: Built-in speaker, external waterproof microphone (cable controller)
Battery: 3,7V 500mAh
Input power: 5V 2A
Dimensions: main unit: 121 (L) 73 (W) 15 (H) mm, camera: 30x30x30 mm
Weight: main unit: 154 g, camera: 118 g
Operating temperature: -20° C ~ 65° C
Package contents:
1. Main unit of camera set with LCD display
2. 2x Camera (cable length 2,37m)
3. Cable controller (cable length 2.37 m)
4. External GPS (cable length 3,5 m)
5. Mounting for motorcycle
6. T-shaped holder for the main unit
7. Holder (optional accessory)
8. Holder mounting kit
9. Cabling for permanent installation
10. Manual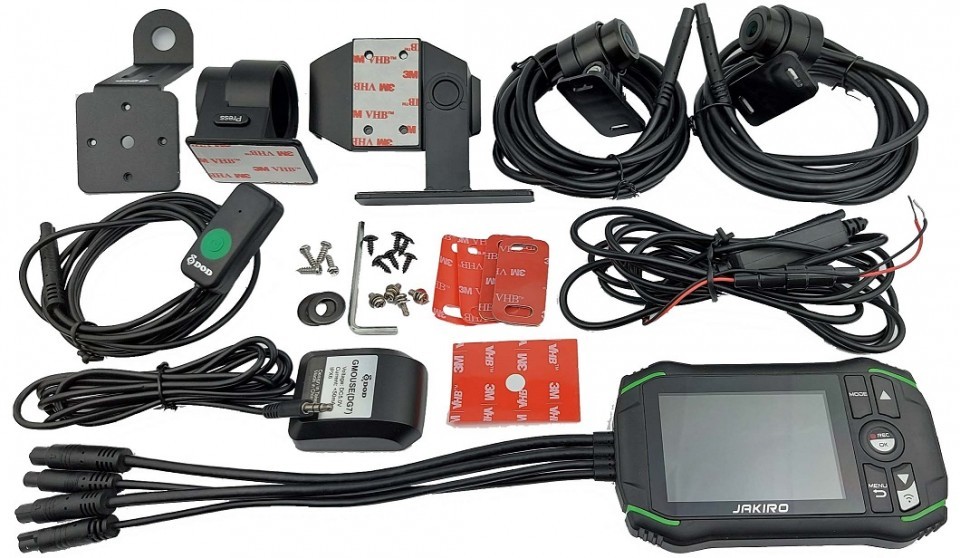 Comments
Other Products