Key ring camera WIFI + 4K video with accessories
Accessories
Product description

Key ring camera WIFI + 4K video with accessories

Key ring camera WIFI + 4K video. The spy camera in the keychain 808 with WIFI + 4K video + motion detection in a luxurious design with many accessories offers the possibility of WiFi connection, which means that you can watch the recording remotely from anywhere where you have internet access. 4K Wifi luxury camera hidden in the car key with support for up to 128GB micro SD is a practical device with many features. The 3840x2160 video resolution with a frame rate of 25 fps guarantees high-quality video with sound in all conditions - while the car key looks incredibly luxurious. The video camera also has a function of a photo camera. 4K luxus spy camera in an elegant car key looks like a luxury car remote control. The camera is built-in a durable elegant case and this mini camera is simply perfect, just clip it to your keyring - a luxury keychain is included. No one can ever dream that you are having a professional video camera with you.
The package also includes a stylish multifunction keychain, on which you can hang the car key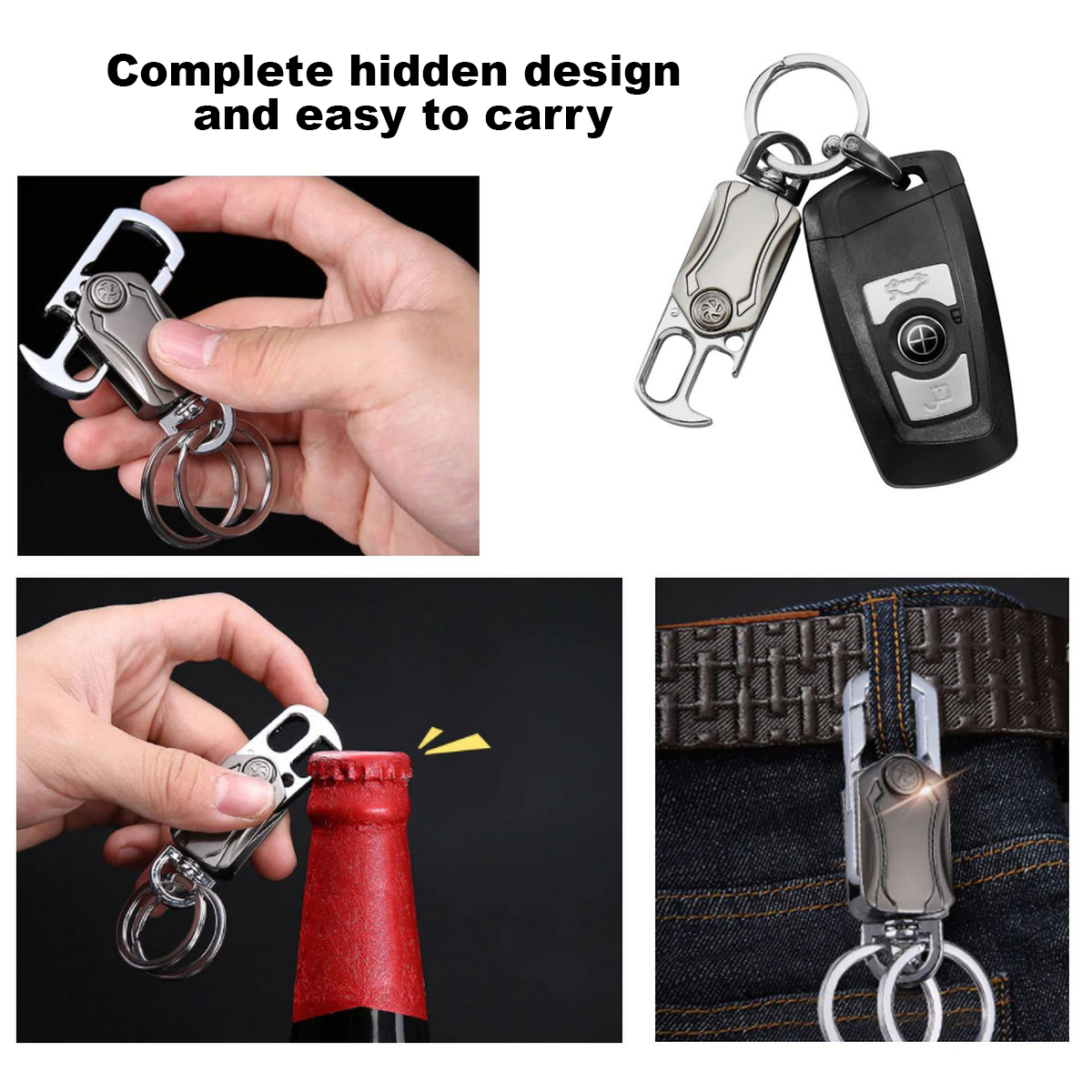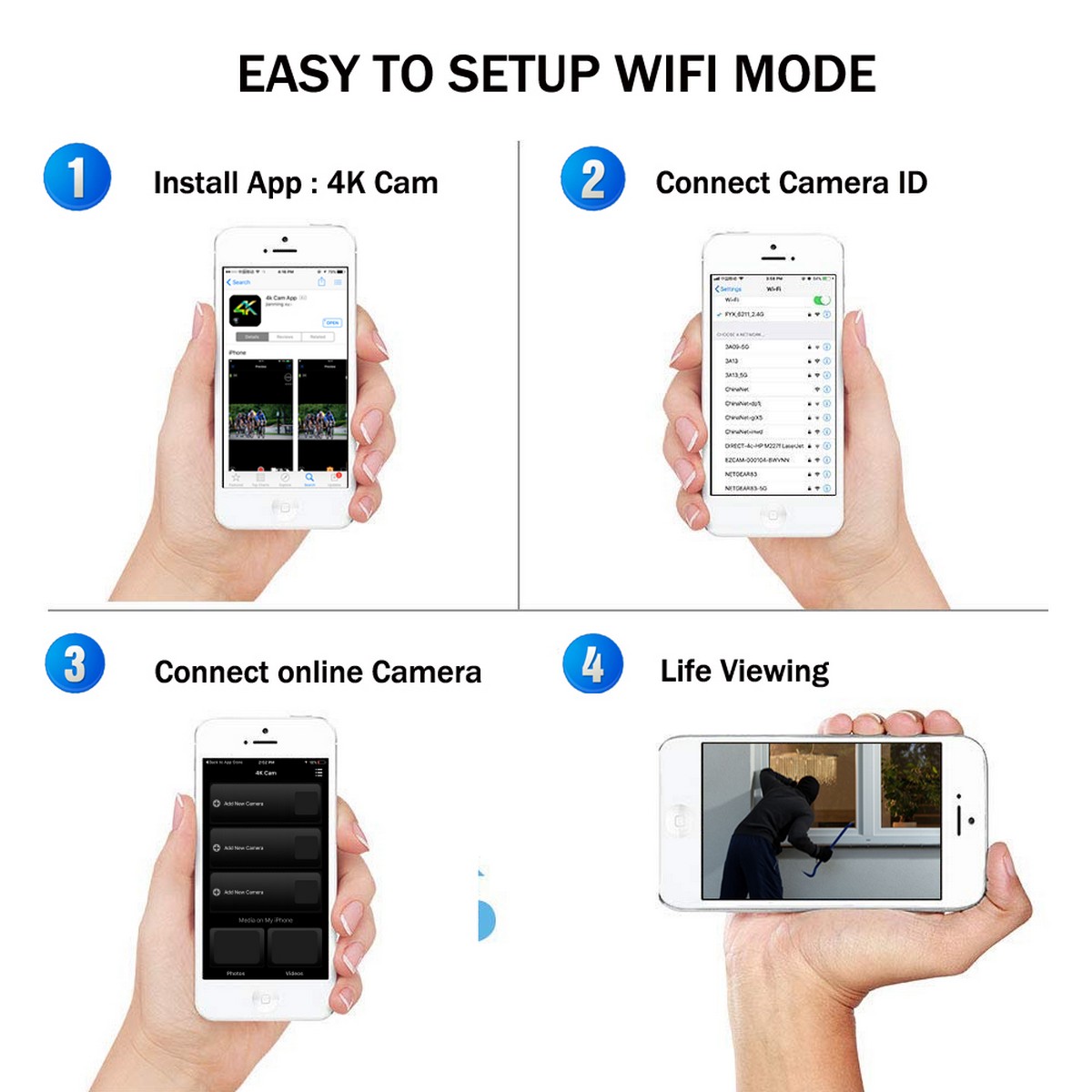 All this is hidden in an inconspicuous car key. Data is stored on the micro SD/TF card up to max. capacity 128 GB. The camera is powered by a built-in 900 mAh lithium battery recharged via micro USB. Battery life per one charge is up to 1,5 hours. However, the camera can be plugged into a USB network adapter (not included) to record continuously. The hidden camera in car key acts like a portable USB flash drive, when connected via USB to a PC. Stunn your surroundings while capturing the events around you completely unnoticed.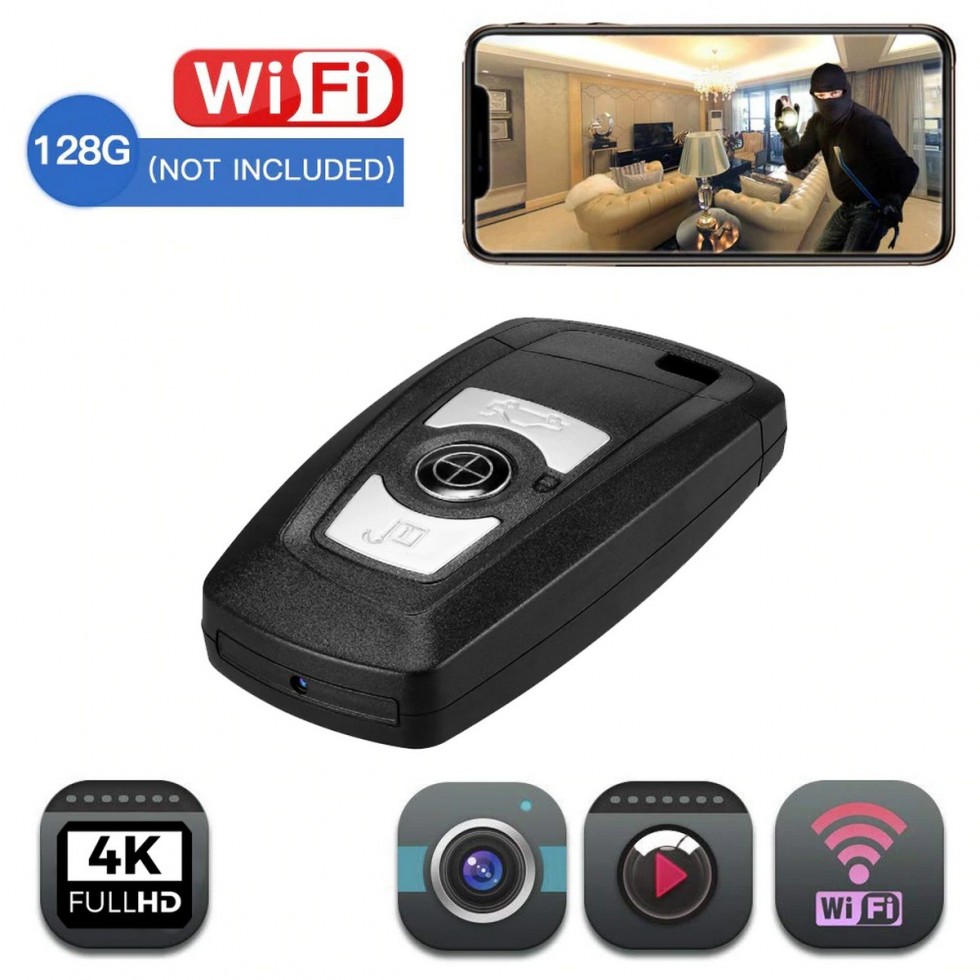 Technical specifications:
Resolution - 4K UHD (3840x2160 / 25fps)
WiFi - yes
Motion detection - yes
Memory - micro SD card (not included)
Maximum capacity of micro SD card up to 128 GB
Battery - 900mAh lithium battery

Package contents:
1x Camera in the car key
1x Charging cable
1x Keychain
1x Manual
Comments
Other Products