KeepGuard photo traps with motion detection + IR LEDs
Accessories
+

16GB Micro SDHC Class 10 Kingston U$ 18.70
+

Product description

KeepGuard photo traps with motion detection + IR LEDs

KeepGuard photo traps with motion detection + IR LED - with a resolution of 720x400 pixels D1. This camera is also has intended for use in the forest or other exteriors (vacation homes, etc.). You just fix it tightly and it will monitor your hounting ground. Thanks to its camouflage color this camera is more than inconspicuous​. The photographs or video sequences display information such as date, time, temperature.

Trail Camera KeepGuard KG-690NV photo traps belongs to the first generation of photo traps with very advanced technology of night exposure by infrared diodes. Thanks to the longer focal length of the lens, it is possible to make images of greater proximity to view its details. The new feature of Intelligent PIR sensor settings, depending on the ambient temperature. There is also a sound recording to videosequence in D1 resolution (720x400). 8MP resolution ensures high-quality pictures.

The hunting camera does not need a power source, it operates on a classic 1.5V AA batteries up to 8 pieces. The camera has a sufficiently long endurance (depending on the quality of batteries of up to eight months in the standby mode) thanks to motion detector that activates the camera after noticing of any movement. Videos and photos are also stored on an inserted memory card (supports up to 32GB). For shooting at night, the camera was equipped with 36x IR LEDs that perfectly illuminate the space in front of the camera, and this light is not visible to the naked eye. With the number of 36 IR LEDs is thos camere better than more expensive and bigger photo traps with stronger lighting units.
The regulation of brightness lighting in case of shorter distances up to 20 meters. For easier handling the camera is equipped with a small 2.4 "LCD screen. Do not miss the fascinating events in nocturnal nature and experience it through KeepGuard hunting camera.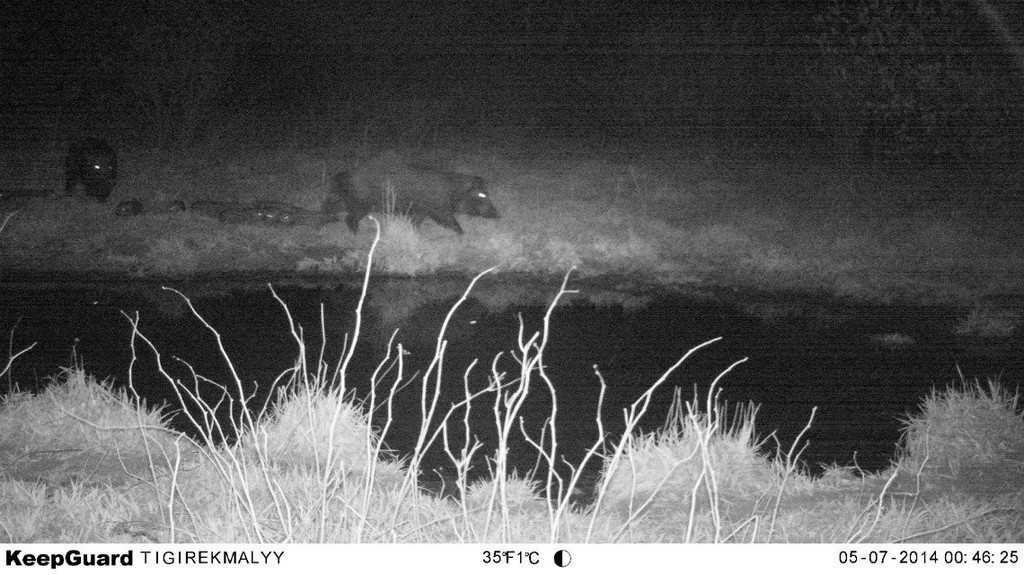 Specifications:
- Wifi: no
- MMS: no
- SMS: no
- Photo: 8MP
- Video: 720 * 400/30fps
- IR LED: 20 to 25 meters
- LCD Display: 2.4 "
- PIR motion sensor sensitivity: High / Normal / Low / Auto
- Deadline: <0.8s
- IR LED Sensitivity: High / Medium / Low
- Aspect Ratio: Wide Screen (16: 9) / Full Screen (4: 3)
- Power: 8xAA batteries
- Power consumption: <200 mA (8 months battery life in standby)
- Water resistant: IP64
- Operating temperature: -20 ° C to + 60 ° C
- Humidity: 5% -90%
- Weight: 235 g
Night Vision
- Infrared Lights: 36 IR LEDs - 940nm black invisible rays

Display
- Screen size: 2.4 "LCD
Memory
- SD card up to 32GB
Ports
- SD card slot
- Charging Slot
- Mini USB slot
Dimensions
- Dimensions: 140 x 104 x 70 mm
Package Contents
1x KeepGuard trail camera (KG690NV)
1x USB cable
1x Manual
1x Bracket
Comments
Other Products