Gobo projectors - LED light advertising up to 200M - 500W logo projection on buildings/walls
Product description

Gobo projectors - LED light advertising up to 200M - 500W logo projection on buildings/walls

Gobo projectors - LED light advertising up to 200M - 500W logo projection on buildings/walls. Extra powerful outdoor logo projector. Gobo lamp reflector LED light advertisement at a distance of up to 200 meters. This large projection lamp will display your company's logo on a building, wall, ceiling, or ground. A powerful 500W light with a high-quality Osram bulb with HD resolution is hidden under the durable aluminum body of the projector, which is IP67 waterproof and therefore suitable for outdoor (and indoor) use.

Suitable for all commercial establishments, such as shops, boutiques, restaurants, bars, clubs, but also stalls, buffets and fast food. Simple and quick installation and easy control of the projector will guarantee effective promotion of your logo on the wall, ceiling, or ground. Aluminum body with a unique cooling system.
Extra powerful outdoor logo projector - eye-catching advertising up to 200 meters away
Convenient tilt adjustment of the LED logo projector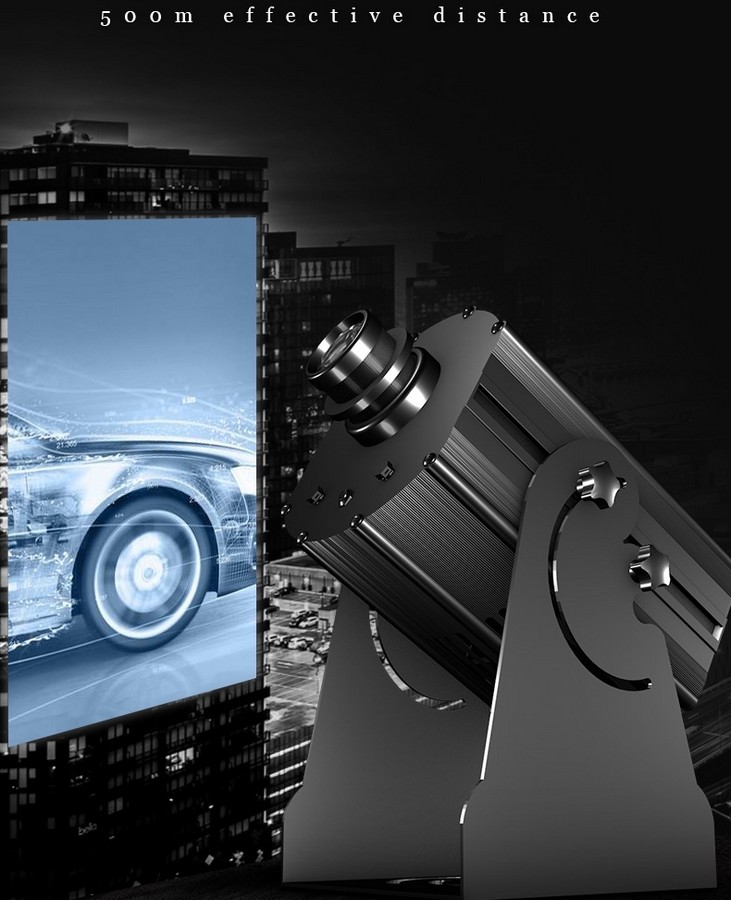 This projector is a great advertising tool for displaying a company logo, text, or image. Do you need to make your brand visible, attract attention when presenting a new product or special event? LED Logo projector is the ideal solution you are looking for. This is a great advertising attraction with projection up to 200 meters thanks to the high-performance OSRAM LED chip. Of course, we can produce custom-made your own logo (one or more colors) for use in our projector. Image rotation is started by pressing the button on the projector - the logo starts to rotate slowly.
Projection of the logo in the exterior or interior up to a distance of 200 meters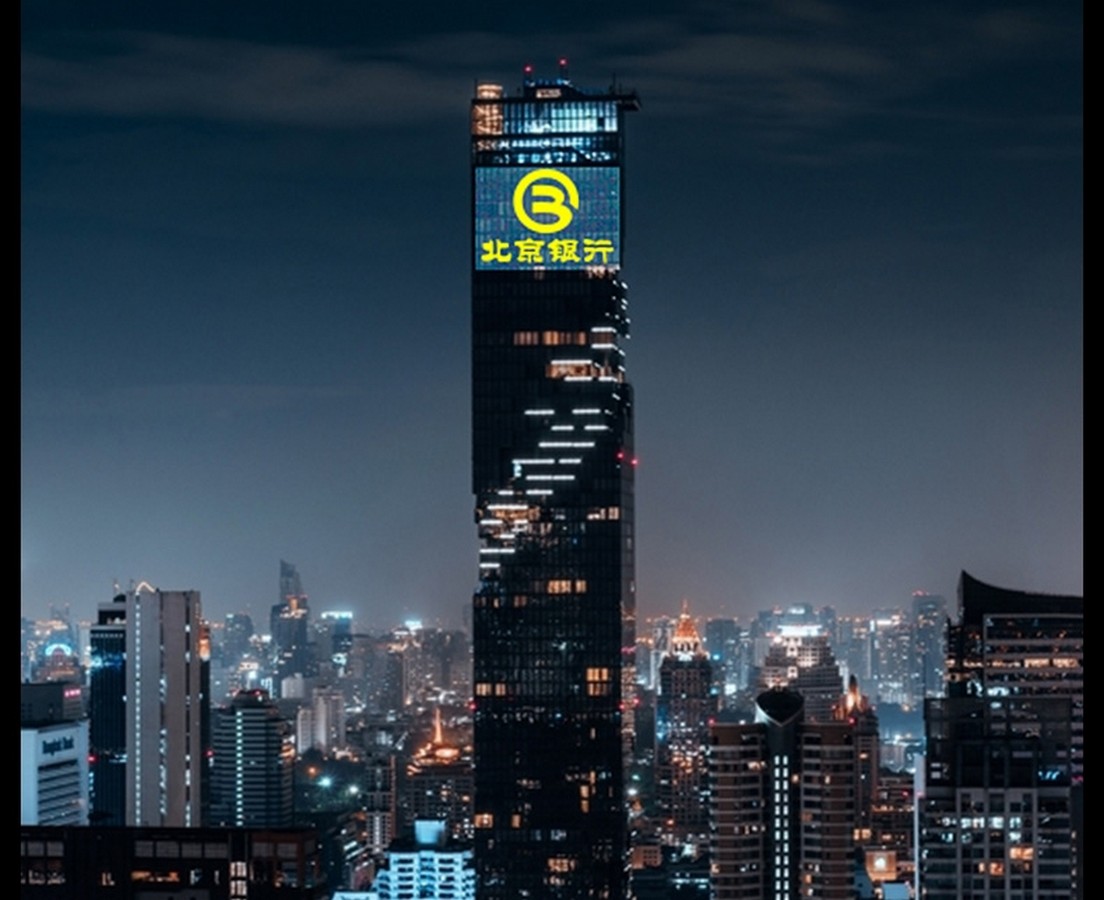 GOBO LED projector (reflector logo) - PERFECT LIGHTING ADVERTISING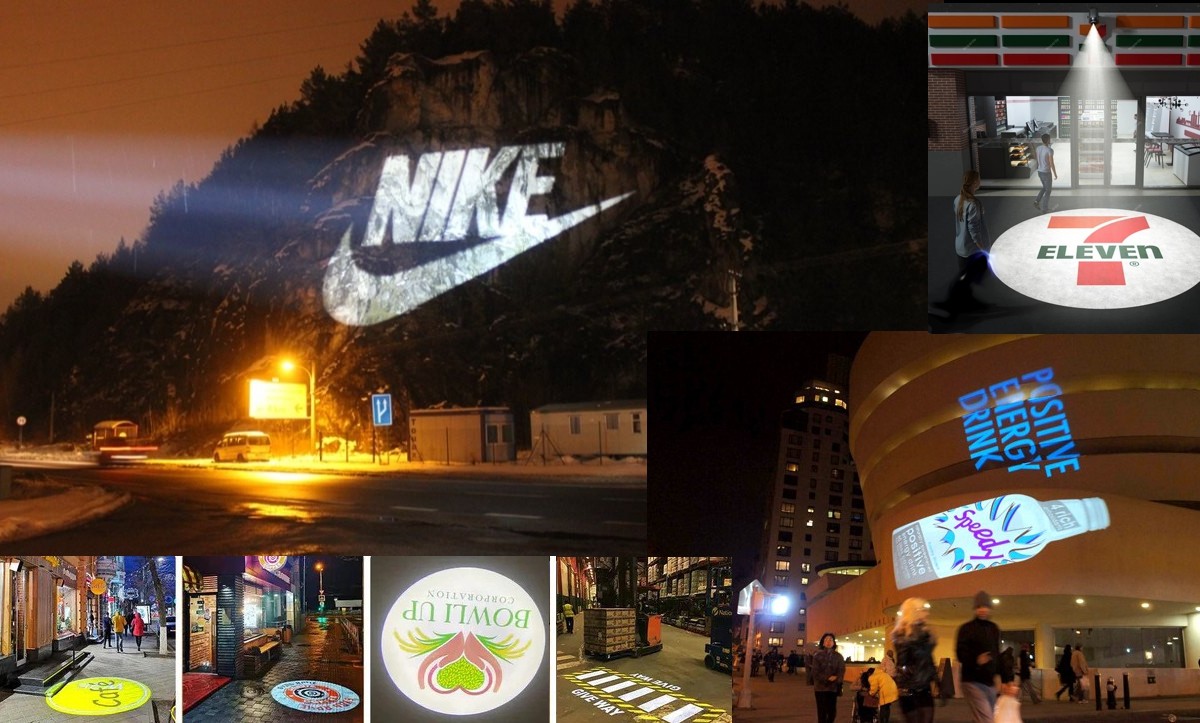 The projector is suitable for indoor and outdoor use (it is not water resistant - it must be placed in a suitable, covered place. For indoor presentation, the displayed content stands out even in daylight or artificial lighting with projection onto walls, floors, etc. For outdoor presentation, it is ideal to use from dusk to dawn, or in reduced visibility. It can be projected onto external walls or space (square, street, sidewalks, parking lots, stadiums, playgrounds, entrance gates, driveways). The LED projector can also be used to illuminate various objects and subjects. Outdoors, it can be used to illuminate historical buildings, statues and monuments.
You can safely direct this ultra-powerful projector on a building or other surface
The power of 500W guarantees perfect lighting of even a large area

Logo projection - customized light advertising - super powerful logo projector with an afterglow of up to 200 meters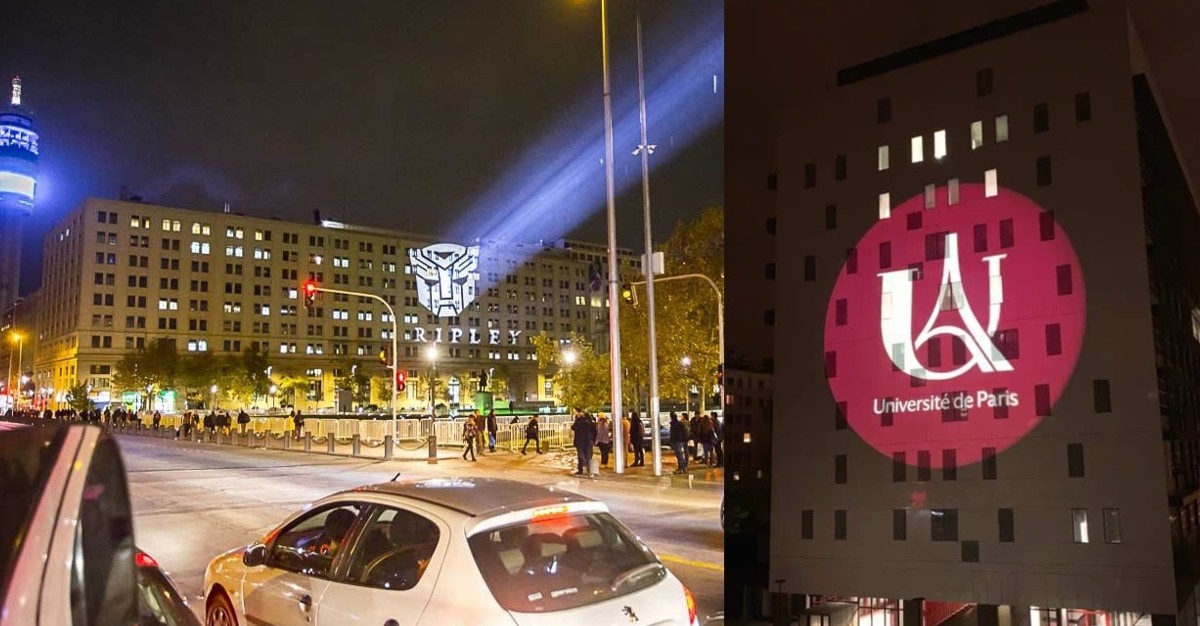 It is also possible to change projection lenses 0.3 (default) and 0.65 and 1.0 on the projector
Depending on the lens used, the size of the displayed logo will be different
*We recommend lenses for longer distances only for more powerful GOBO projectors*
*Easy focus of the displayed logo by rotating the lens*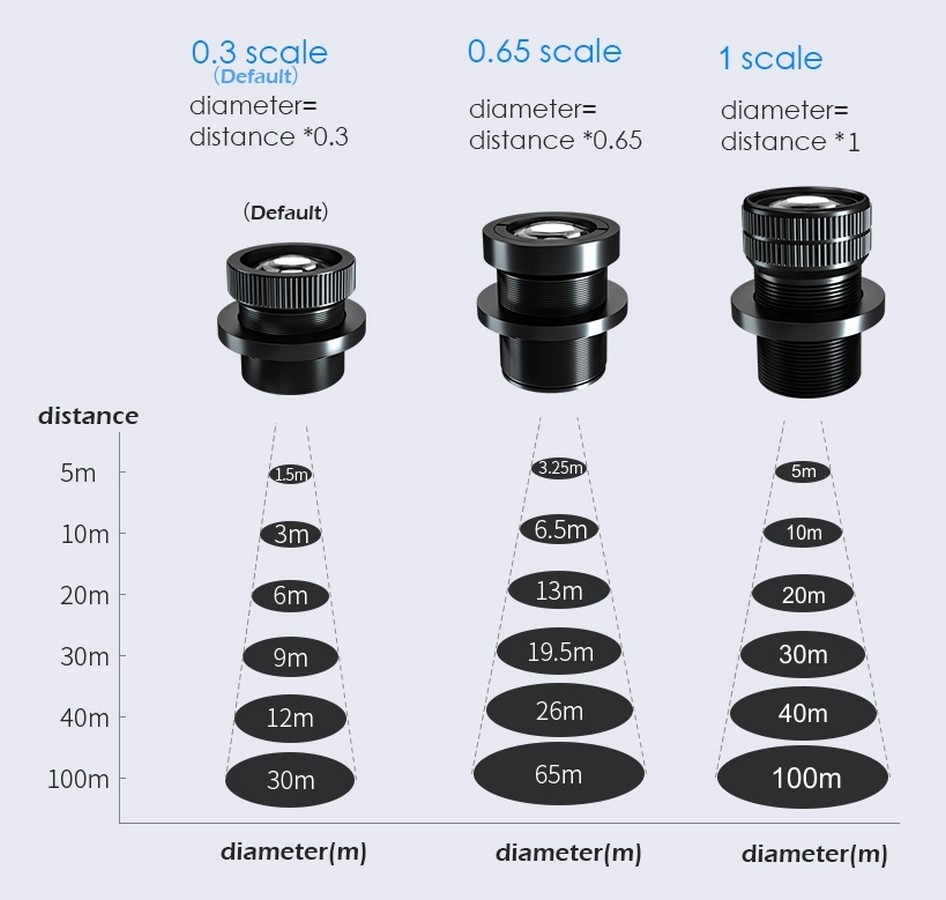 Features:
LED Logo projector
Led chip OSRAM
Projection distance up to 500 meters
Super powerful projector
Power 500W
Specification:
Model: Profio Gobo x500
Power: 500W
Lens: 0,3
Projection distance: from 15 to 200 meters
Material: Aluminum
Rotation: yes
Color: black
Bulb: OSRAM
Power supply: AC 90-250V
Luminous flux: 45000-72000LM
Color temperature: 8000-8500K
Gobo lens size: 56mm
Lamp life: 50,000 hours
Operating temperature: -40 to 60°C
Waterproof: yes
Protection: IP67
Dimensions: 45x29x40 cm
Weight: 18 kg
Package contents:
1x LED Logo Projector
1x Assembly kit
1x Source Mean Well
1x Manual
!!! It is also necessary to order the production service of your logo for use in the Gobo projector (which you just need to send by email, ideally in .jpg or .pdf format) !!!
Comments
Other Products