Germicidal UV light ​2,5W with ozone disinfection
Manufacturer
/
Products availability
in stock
Products are in stock, ready to send.
Yes! We Ship To
Price excl. VAT
U$ 91.66
Price incl. VAT
U$ 110.00
Product description

Germicidal UV light ​2,5W with ozone disinfection

Germicidal UV light ​2,5W with ozone disinfection is sun uv led lamp with ultraviolet lights ideal for 99,99% sterilization of bacteria and viruses (Corona - covid 19, etc.)​ UV germicidal 360° lamp for effective sterilization and disinfection of the home or other areas (car). Nowadays we often face various bacterial and viral threats in the air, against which it is good to protect ourselves and ensure air purity in areas where we spend our daily work or leisure. This will really be possible with a UVC lamp with ozone. Germicidal lamp actively sterilizes with 360° difusion for maximum coverage of disinfection and air purification from bacteria, viruses and odors. Germicidal lamps + UVC lights - best uv light sanitizer for effective ozone disinfection and room sterilization with ultraviolet sunuv (bulbs, tubes, led) in stock for sale online - you can buy at good price.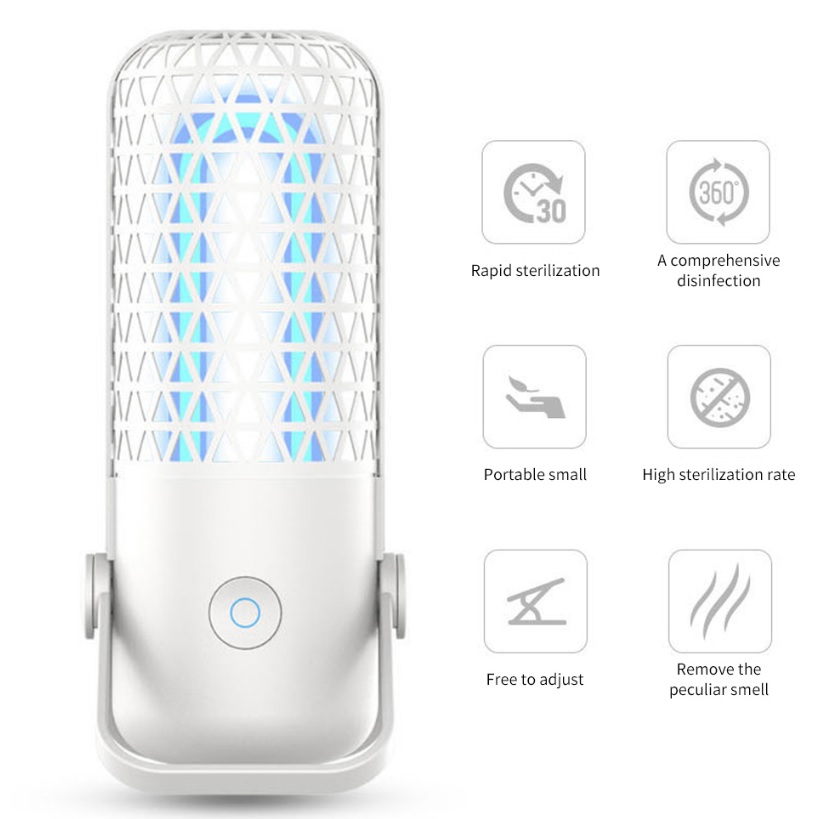 The lamp contains a rechargeable 700mAh Li-on battery and its compact size makes it practical and usable anywhere. A sterilization lamp (sunuv lamp) is commonly used in healthcare as a UVC lamp for disinfection of operating rooms or surgeries. In households, germicidal lamps are better known as ultraviolet lights.
This UV sterilization lamp has a very stylish design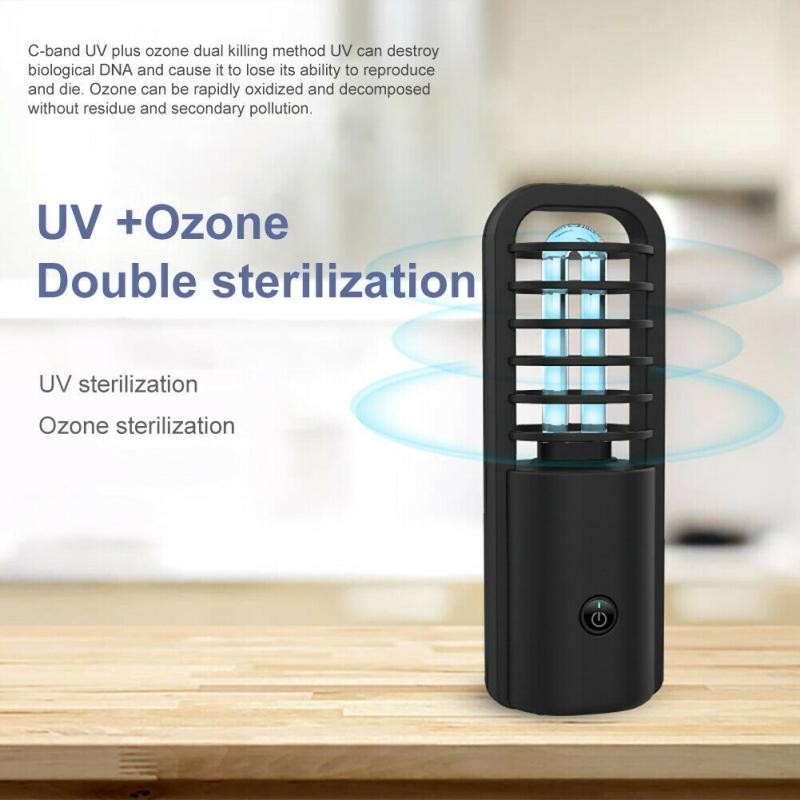 Germicidal UVC lamp + Ozone disinfection
The germicidal lamp works simultaneously with UV light and ozone for maximum efficiency for 30 minutes. The sterilization lamp kills up to 99% of bacteria, 100% of mites and removes unpleasant odors in the room.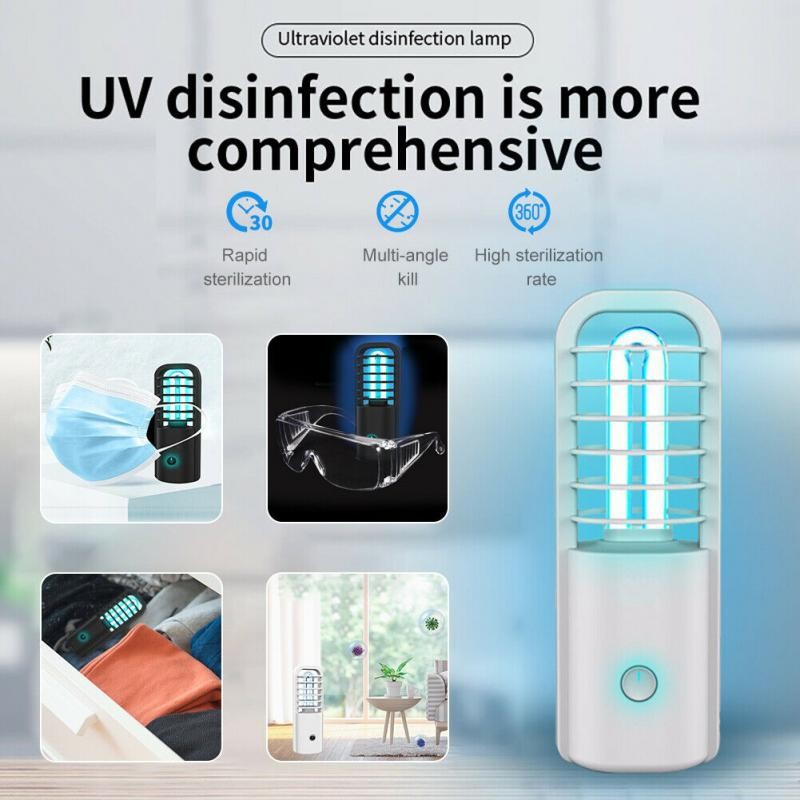 To get rid of the bacteria does not have to be difficult
A classic method of disinfection is sometimes time demanding and at the same time not so much effective to remove all bacteria and viruses. Try a new and effective method of disinfection with UV and ozone cleaning within 30 minutes.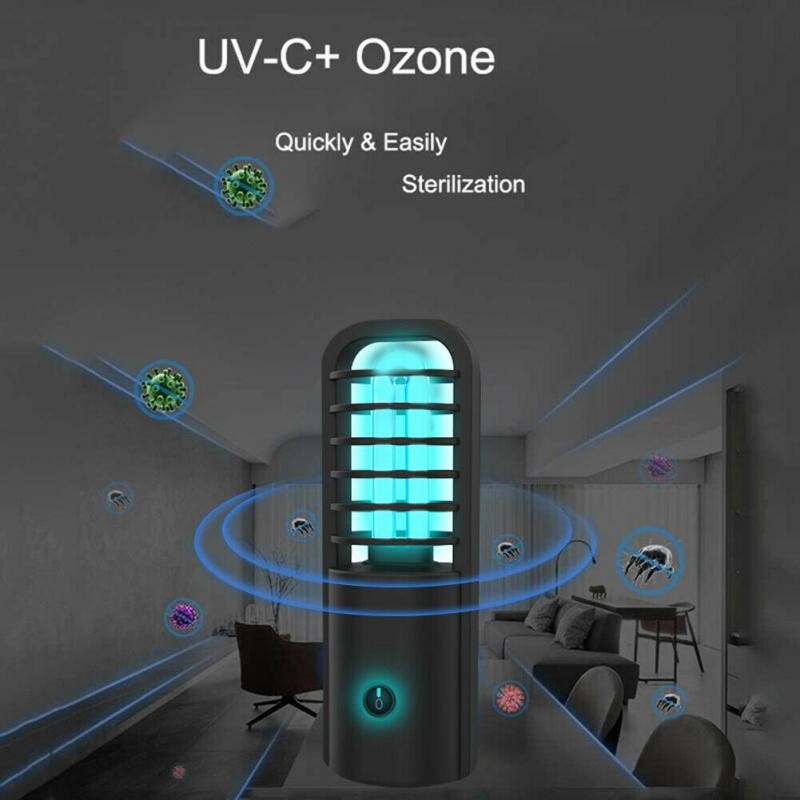 Wide use of UV lamp
It is a germicidal lamp, which is suitable for use in smaller rooms such as wardrobe, toilet, nursery, pet room, car etc., where the disinfection of the environment is needed.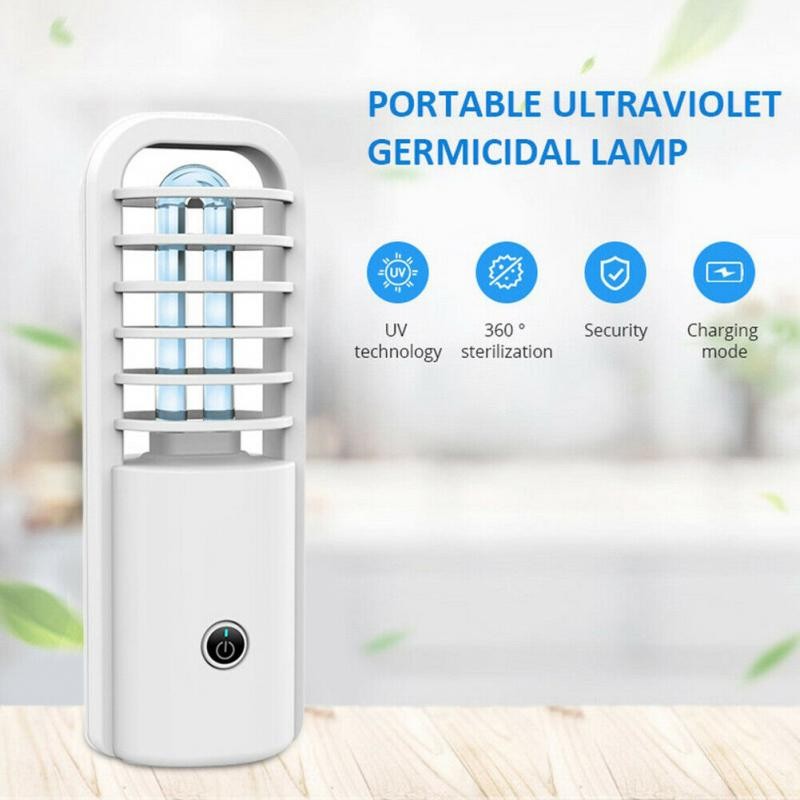 Compact dimensions - germicidal lamp
This lamp is really very stylish and has small dimensions so it is very easily portable, and you can take it with you in your handbag.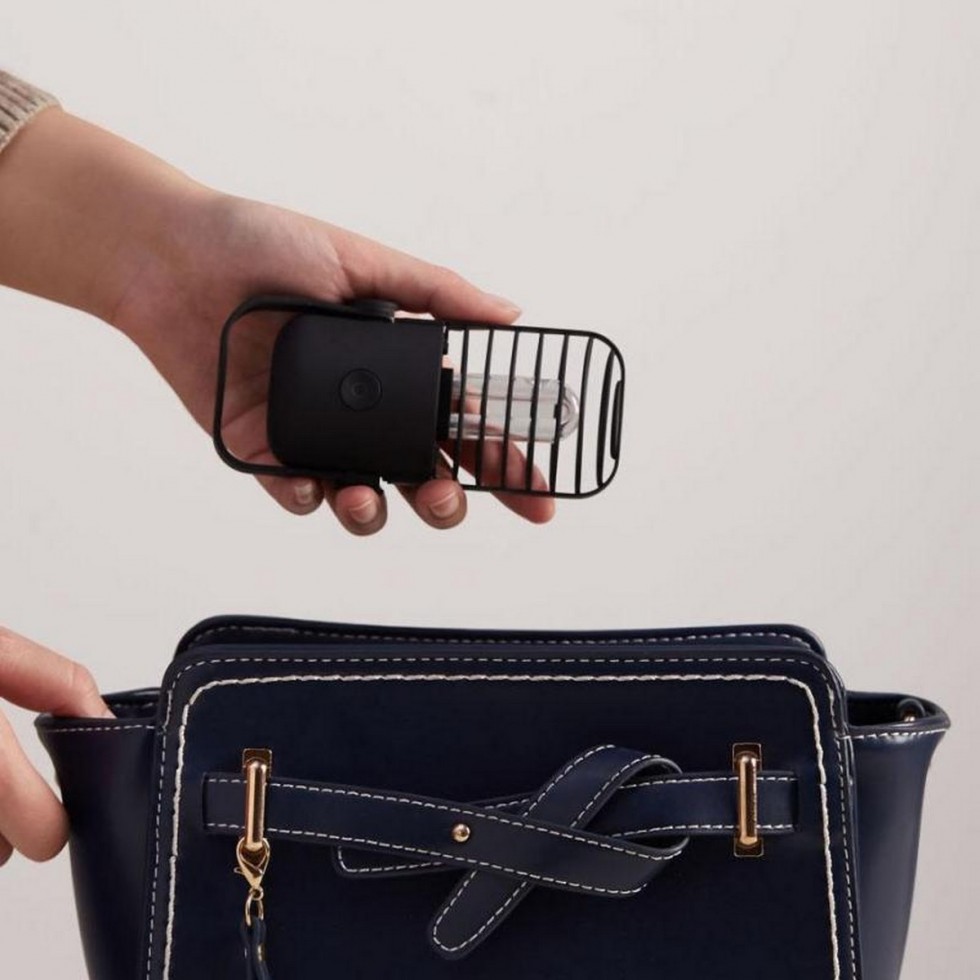 Product features:
UV + Ozone
360° sterilization
Compact dimensions
Effectiveness against viruses, bacteria, odors
Rechargeable battery
Versatile use in various areas
Specifications:
Model: Profio UVC Zion
Type: UV germicidal lamp
Power supply: 5V USB
Power: 2,5W
Material: ABS
Battery: 700 mAh
Power supply - 3,7V
Product dimensions: 140 mm (height) x 60 mm (width)
Weight: 400 g
Package contents:
1x UV Mini germicidal lamp
1x USB cable
1x Manual
What is UV-C radiation
UV-C radiation is one of three types of UV light, its wavelength causes damage to the cell membrane and disrupts the DNA of viruses and bacteria and destroy them. This germicidal radiation therefore has disinfectant features. As it is a UV light, it is able to disinfect all the surfaces onto which it impacts, and in the case of various fabrics, it penetrates directly into them without damaging them. Such a germicidal light is not a new technology, but has been used for years, mainly in health care. The sterilization UV lamps were used mainly for disinfection of operating rooms, but we could also see them in various surgeries or waiting rooms. The germicidal emitter was also used in the home and was also known in as sun uv led lamp.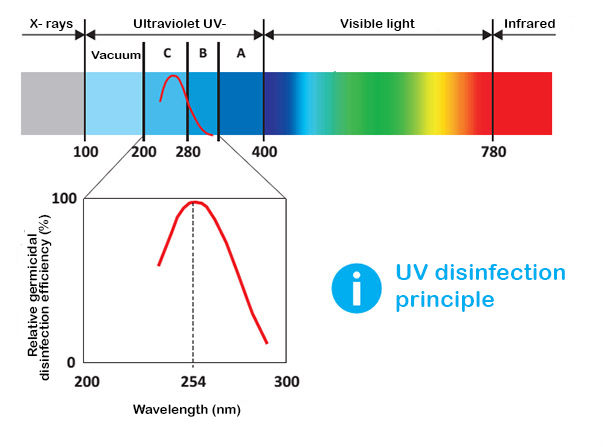 Use of germicidal light, UVC disinfection and sterilization:
- In health care, waiting room, surgeries, operating room
- In the food industry, food storage, storage areas
- Sterilization of drinking water
- In breeding for disinfection of terrariums, aquariums, bedding, food
- In hotels, restaurants, offices, toilets
- Sterilization of air conditioning, tools, instruments and machines
CAUTION
When activating the lamp, people and animals need to leave the room!
UV-C light can cause eye damage, so we recommend you to buy safety goggles from our offer when using it.
Animals or plants must not be present in the room you are currently disinfecting.
Comments
Other Products