Germicidal lamp - UV light 20W + Ozone disinfection
Manufacturer
/
Products availability
in stock
Products are in stock, ready to send.
Yes! We Ship To
Price excl. VAT
U$ 128.34
Price incl. VAT
U$ 154.00
Product description

Germicidal lamp - UV light 20W + Ozone disinfection

Germicidal lamp - UV light 20W + Ozone disinfection is best uv light sterilizer (UVC lights) for sale - 99,99% sterilization of bacteria and viruses (Covid-19)

Germicidal UVC tube emitter 20W + Ozone disinfection for sale. Suitable for homes, ambulance, offices or other public facilities. UVC disinfection lamps or lights with ozone disinfection ensure double sterilization and disinfection of the area from bacterial viruses.

Nowadays we are faced with various bacterial and viral threats in the air against which it is good to protect ourselves and ensure air purity in areas where we spend our daily work or leisure. With a UVC disinfectant lamp with ozone, this is really possible. High-quality glass tubes, ABS material for good heat diffusion, giving the lamp a corrosion resistance and great life time. Bacteriocid shortwave ultraviolet radiation is used for efficient air sterilization. Germicidal lamps + UVC lights - best uv light sanitizer for effective ozone disinfection and room sterilization with ultraviolet sunuv (bulbs, tubes, led) in stock for sale online - you can buy at good price.

It is commonly used in healthcare as a UV lamp for disinfection of operating rooms or surgeries. In households, germicidal lamps are better known as mountain sun. At present, is suitable to use the lamp for protection against viruses and bacteria especially during influenza seasons (Corona - covid 19 etc.)
Household germicidal UV lamp + Ozone disinfection
The germicidal lamp emits high-intensity UVC radiation and combined with ozone it reliably destroys up to 99% of bacteria, viruses, molds and microorganisms in the room.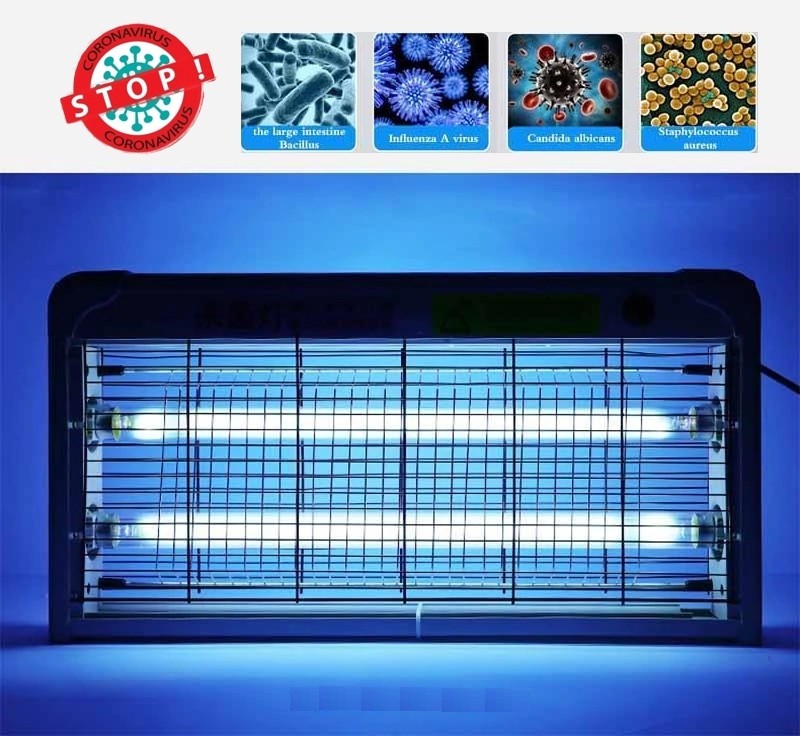 High quality germicidal tube design - DISINFECTION OF SPACES
Details are the advantages which create a difference. UVC lamps, with which you will get rid of all viruses.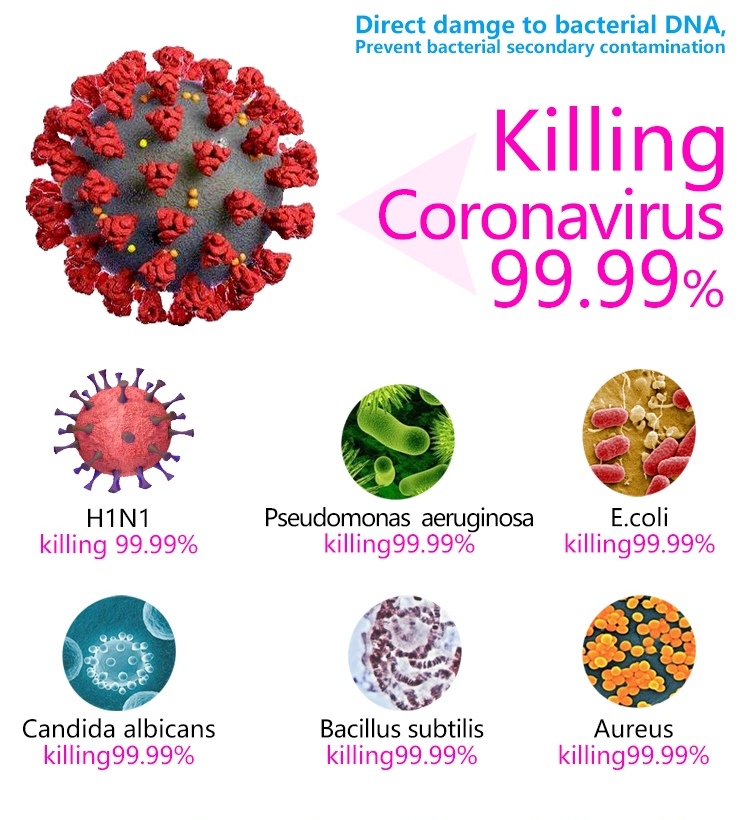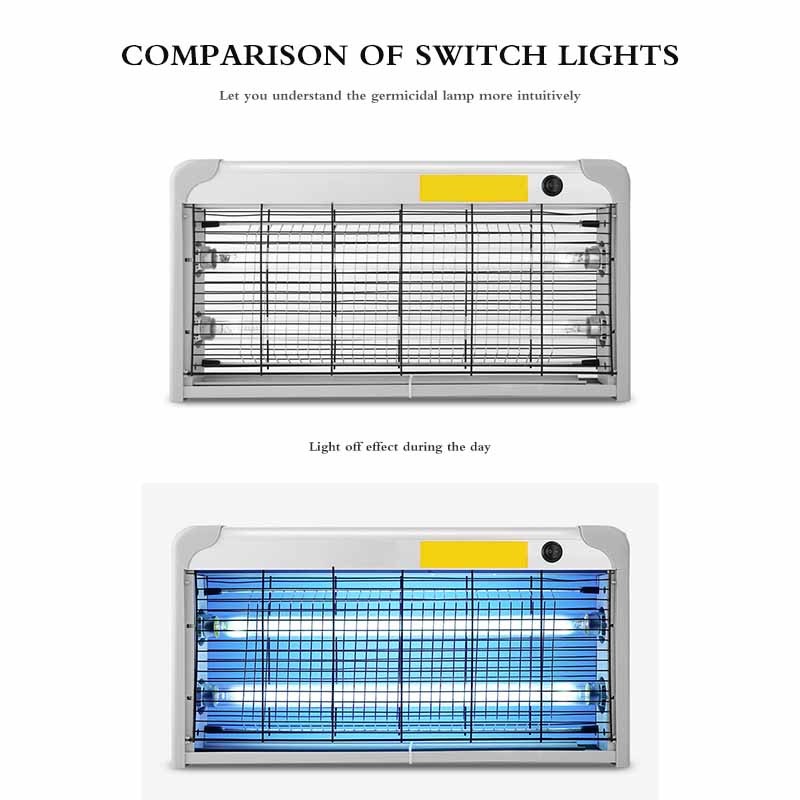 To get rid of the bacteria is simple
Try a modern and effective method of disinfection using UV and ozone cleaning for maximum effectiveness in the fight against viruses. You determine the duration of the disinfection process according to the size of the space Try a modern and efficient method of disinfection with UV and ozone cleaning for maximum efficiency in fighting viruses. Depending on the size of the air sterilization area, you will determine the duration of the disinfection process.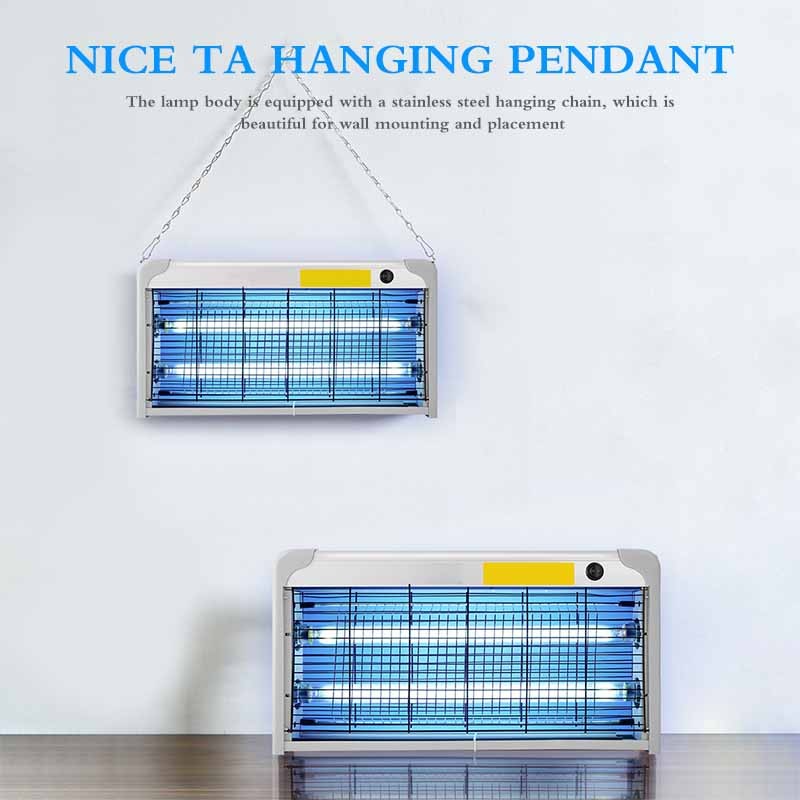 The time required for sterilization of individual rooms according to size of area in m2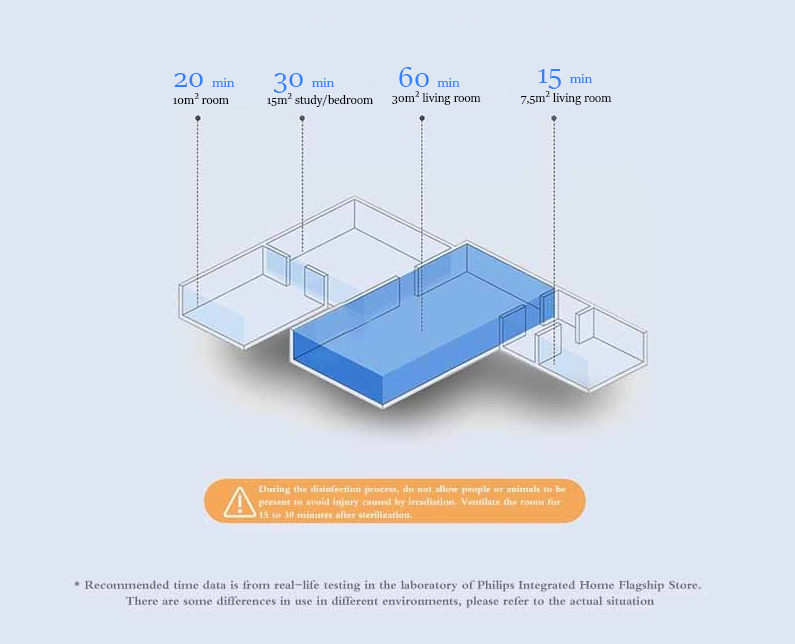 Wide use of the lamp
It is a germicidal lamp, which is suitable for use in households or company premises or hotels - wherever, where it is necessary to disinfect the environment.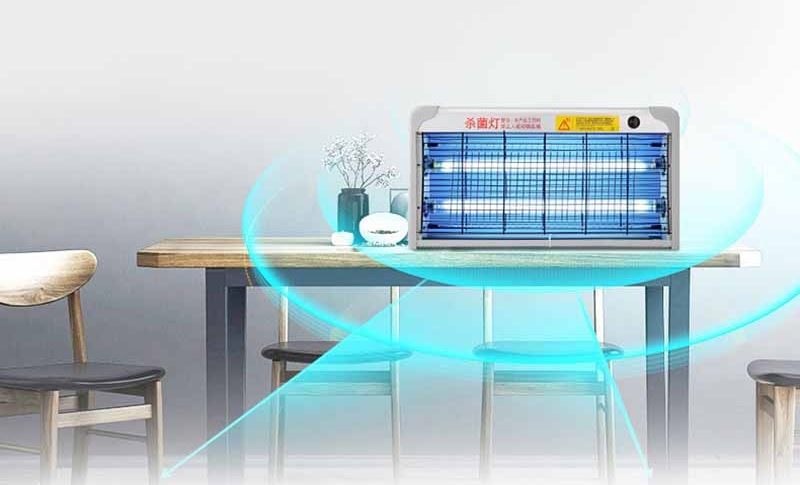 Features:
UV + Ozone
Double sterilization and disinfection
Effectiveness against viruses, bacteria, odors
Versatile use in various areas
Quality design
Specifications:
Model: Profio UVC X1
Type: UV germicidal emitter
Material: ABS
Power: 20W
UV wavelength: 180 nm
Use in spaces: 10 to 30 m2
Power supply: 220 V
Dimensions: 380 mm (width) x 250 mm (height) x 60 mm (depth)
Weight: 350 g
Package contents:
1x UV germicidal emitter
1x Manual
What is UV-C radiation
UV-C radiation is one of three types of UV light that, by its wavelength, causes damage to the cell membrane and disrupts the DNA of viruses and bacteria , causing them to be destroyed. This germicidal radiation therefore has disinfectant properties. As it is a UV light, it is able to disinfect all the surfaces it strikes and, in the case of various fabrics, penetrates directly into them without damaging them. Such a germicidal light is not a new technology, but has been used for years, mainly in health care. The sterilization UV lamps were used mainly for disinfection of operating theaters, but we could also see them in various surgeries or waiting rooms.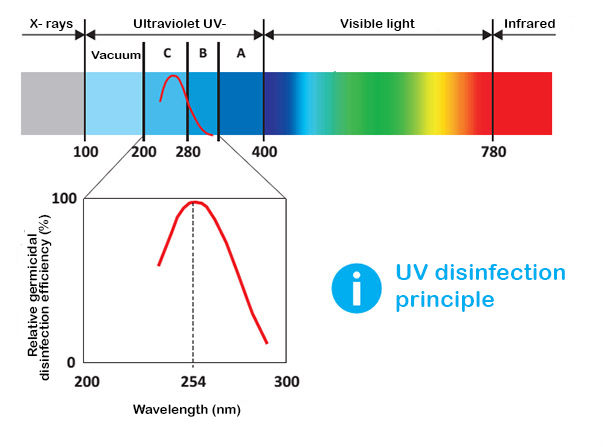 Use of germicidal light, UVC disinfection and sterilization:
- In health care, waiting room, surgery, operating room
- In the food industry, food storage, storage areas
- Sterilization of drinking water
- In breeding for disinfection of terrariums, aquariums, bedding, food
- In hotels, restaurants, offices, toilet depots
- Sterilization of air conditioning, tools, instruments and machines
CAUTION
When activating the lamp, people and animals need to leave the room!
UV-C light can cause eye damage, so we recommend you to buy safety goggles from our range when using it.
Animals or plants must not be present in the room you are currently disinfecting.
Comments
Other Products