Flashlight camera FULL HD with IPX6 + LED light + compass
Accessories
Product description

Flashlight camera FULL HD with IPX6 + LED light + compass

Flashlight camera FULL HD with IPX6 + LED light its multifunctional + compass + Li-on battery 2200 mAh. The camera is water resistant - IPX6 protection and suitable for outdoor use. Adjustable flashlight intensity, 120° viewing angle, this durable outdoor camera records high-quality video in FULL HD resolution of 1920x1080 pixels with sound. It has a built-in rechargeable battery with a capacity of 2200mAh, which is charged using a micro USB cable.

You can set the powerful LED light to 100%, 80% and 60% power. There is also an SOS function and flashing light. The package also includes various holders and mounts for the camera - you can attach it to a bicycle, motorcycle, helmet, etc. The flashlight with the camera is durable, the body is made of metal. There is a practical compass on the back of the flashlight.
Multifunctional flashlight with FULL HD camera with a wide angle of view of 120°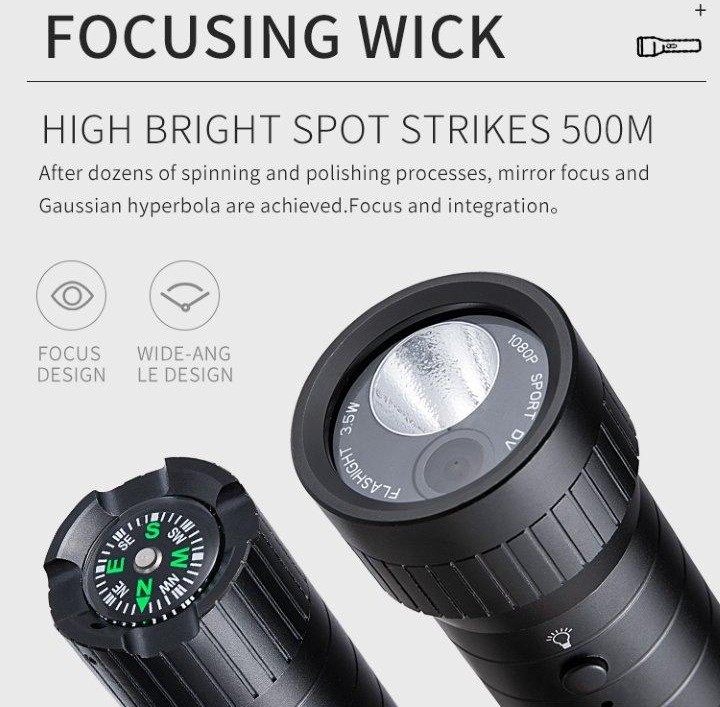 Thanks to this, you can use it without any worries in dynamic sports such as mountain biking, snowboarding, etc. High-quality hardware will take care of the best possible result of recording each image or video and your experience will be underlined by the recording of sound from the built-in microphone! Various mounting options - from attaching to a helmet, kits for mounting on bicycle handlebars or other objects.
Camera in flashlight LED lighting + 120° camera angle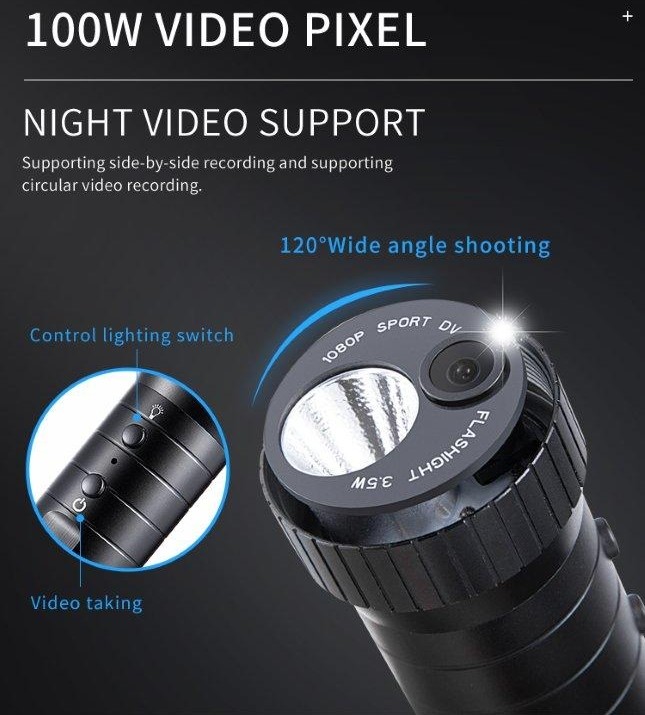 Different light intensity settings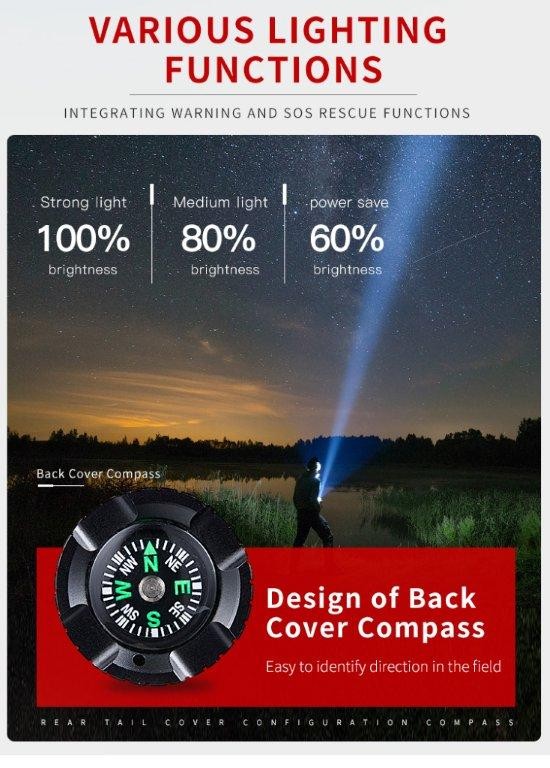 Various holders for multifunctional use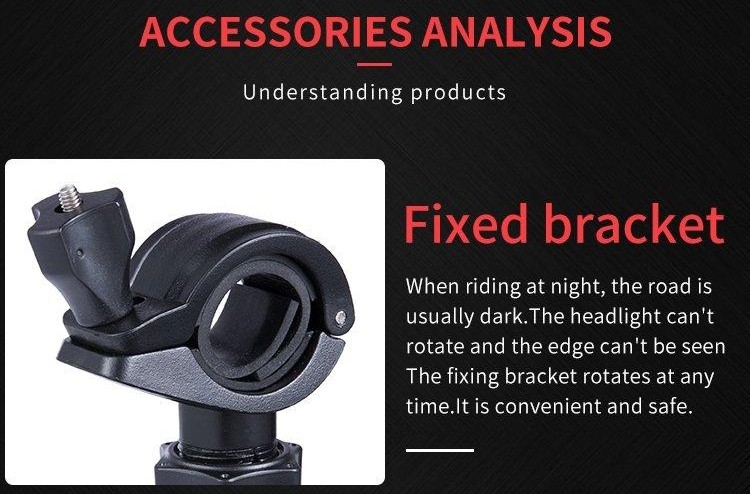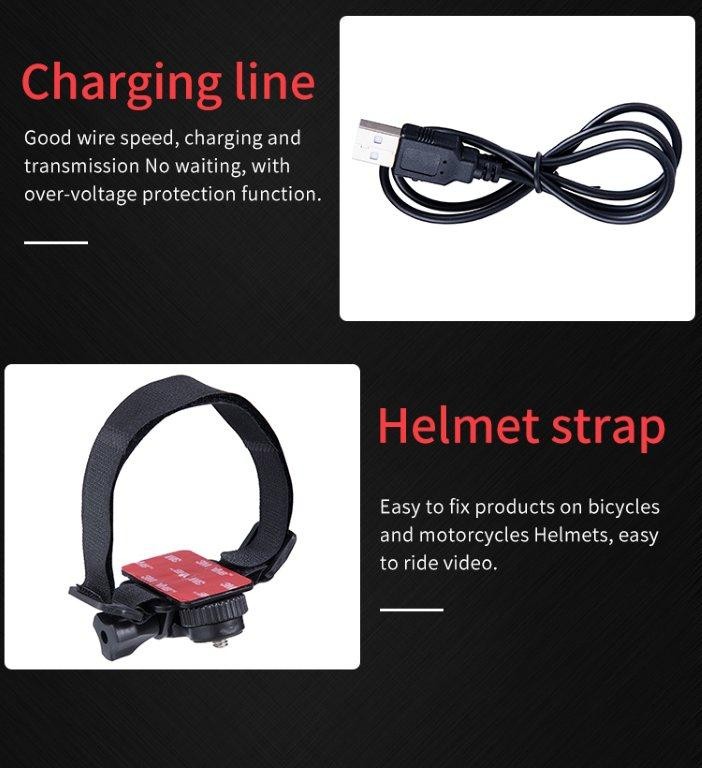 Multi-purpose camera with flashlight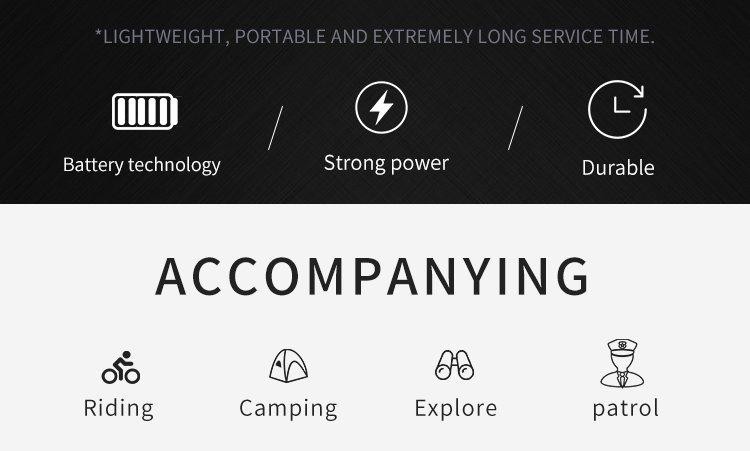 FULL HD camera built into a powerful LED flashlight suitable for:
all sports, camping, or secret video recording with sound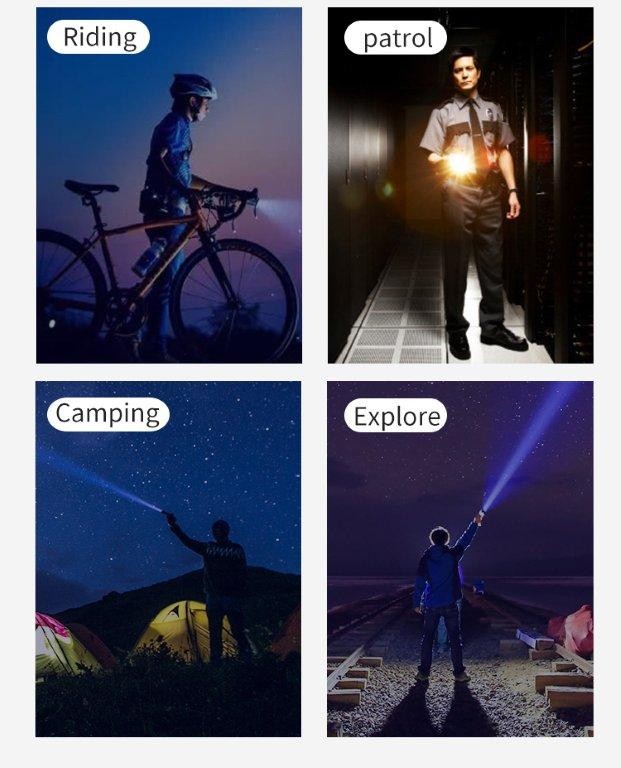 Features:
Full HD resolution
Strong LED light
Metal body
Universal use
Compass on the back of the flashlight
Technical specifications:
Lens: 1MP, wide angle
Resolution: 1920x1080 pixels
Video format: AVI
Imaging: 30 fps
Photo resolution: 2592x1944 pixels
Image format: JPG
Storage: micro SD card up to max. 64GB capacity (not included)
Viewing angle: 120°
Battery: 2200mAh rechargeable
Protection: IPX6
Package contents:
1x LED flashlight with camera
1x Micro USB cable
10x Various holders, 3M stickers and extensions for attaching the camera (for a helmet, bicycle, etc.)
1x Neck lace
1x Manual
Comments
Other Products