Dashboard 4K car camera DOD UHD10 + 2,5"display + SONY STARVIS
Accessories
Product description

Dashboard 4K car camera DOD UHD10 + 2,5"display + SONY STARVIS

Dashboard 4K car camera DOD UHD10 + 2,5" display + SONY STARVIS sensor. The best car camera records 4K video at a resolution of 3840x2160 pixels at 30 frames per second. The dash-board camera also has a G-sensor, Sony lens and magnetic holder. It has a nice stylish design, really very small dimensions and a widescreen 2,45" display that shows everything you need. It is very user-friendly with clear operation of individual buttons. The camera records video in an ultra-wide 170° at a glance, so you have nothing in front of the vehicle You can record your driving shots day and night and, thanks to the F/1.6 aperture lens and Sony sensor, they will be truly of the highest quality.

In the event of an accident, heavy braking, or tilting the car, it has a G sensor function that serves as protection for files in the event of an impact and at the same time measures the force of overload and stores GPS data. It also allows users to protect an existing file by long pressing the "SOS" button , if needed. UHD10 car camera with advanced WDR and Supporting Micro SDXC memory cards up to 128 GB is your travel companion. Other advanced features available with this lightweight micro camera include features such as automatic recording, loop recording and shutdown. Thanks to the SONY sensor and the automatic ISO brightness adjustment capability , you can capture night videos as clearly as you can in daylight.
The best car camera with 4K resolution - DOD UHD 10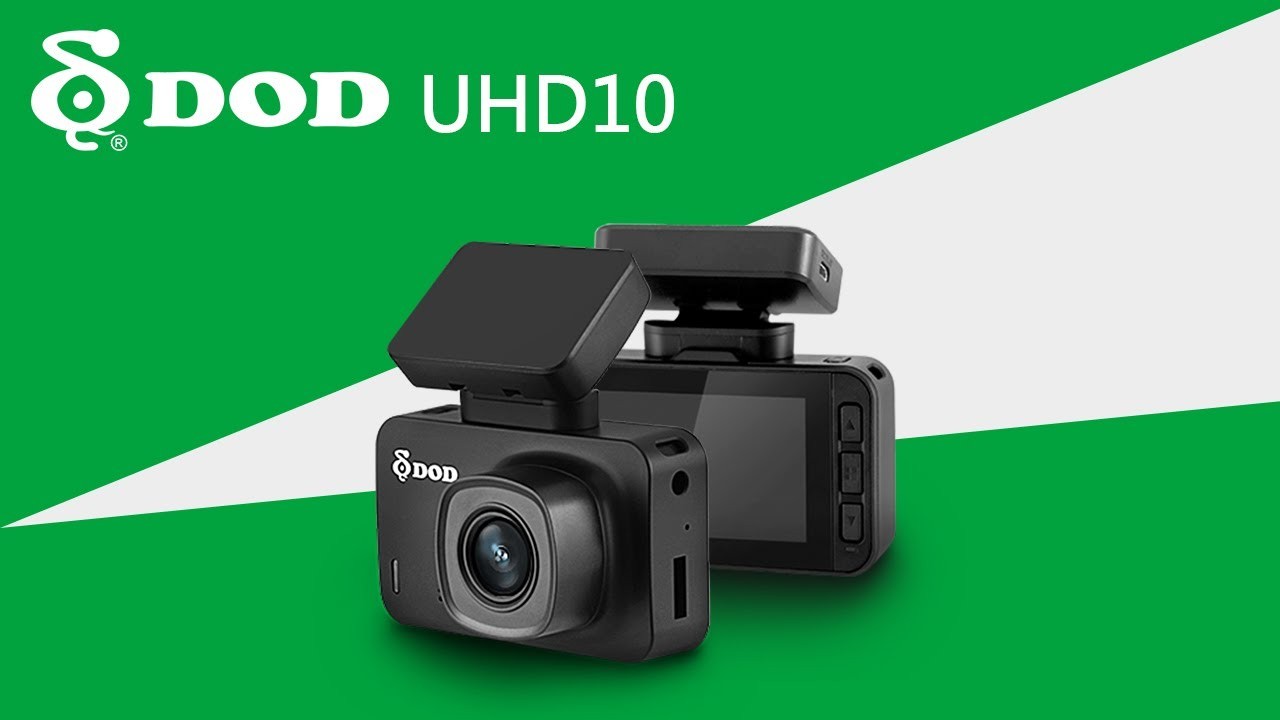 170° ultra wide angle camera into a car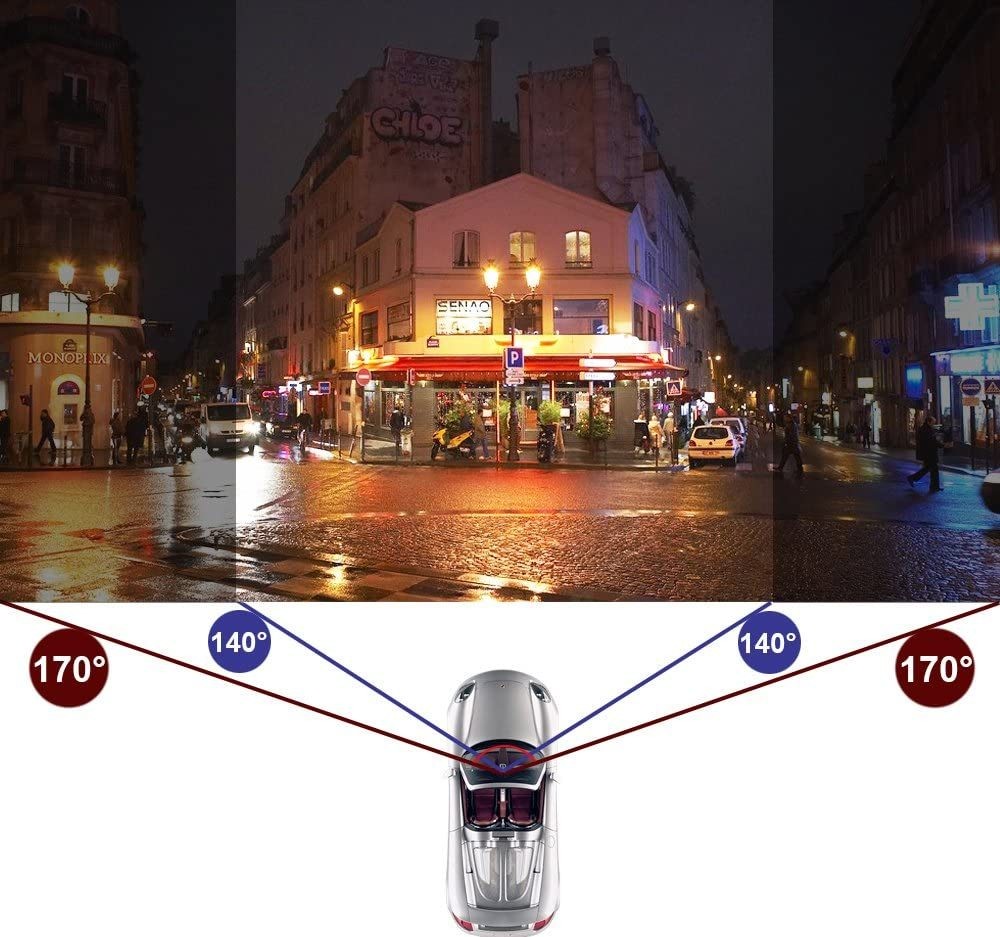 Gesture control - photos-saving function with move of a hand.
By simply moving your hand under the camera, you can save the photo without touching the camera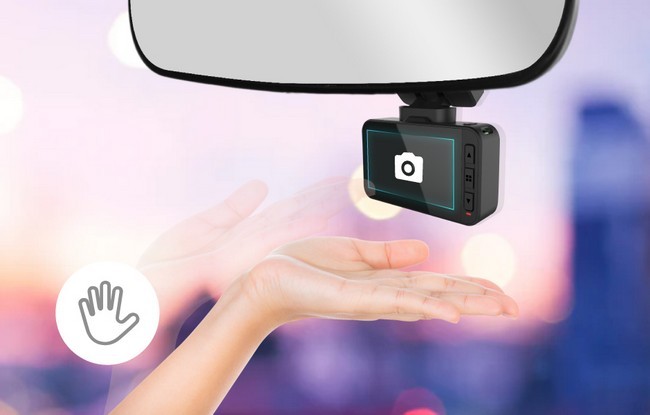 Light weight and small dimensions
Thanks to its small dimensions of 7,8x43,3x35,8 mm, the view through the windshield remains free and clear, without blocking the view better than ever before. Thanks to the screen with a diagonal of 2,45", it will allow you to conveniently set or view records.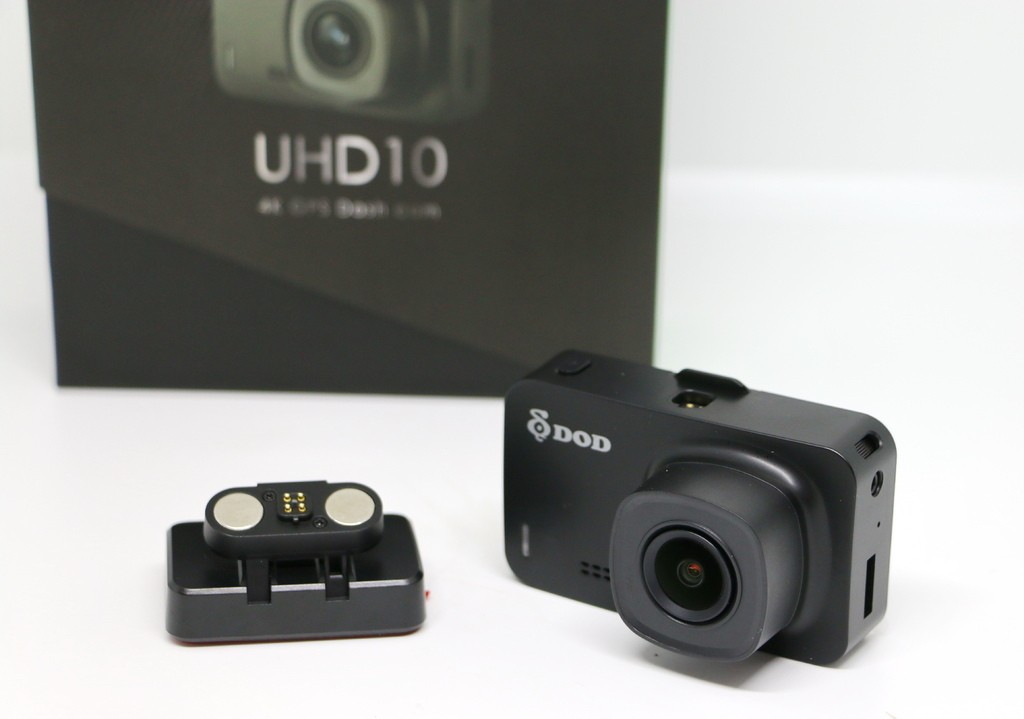 Magnetic holder
The attach onto the windshield is also timeless, using a magnetic holder with a 3M sticker. This makes it easy to attaching and removing the camera. If necessary, you can remove the camera from the already attached holder, for example, to download the desired videos from the memory card.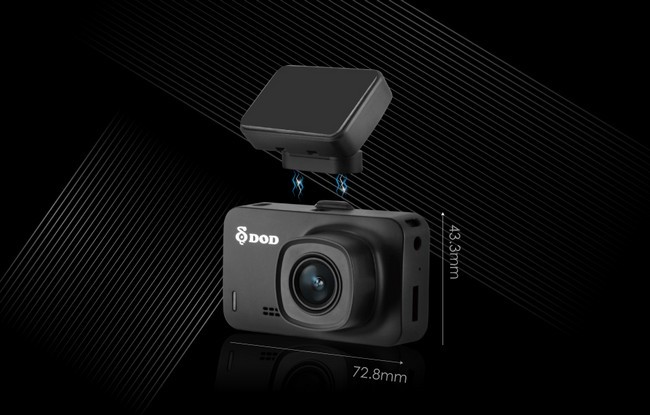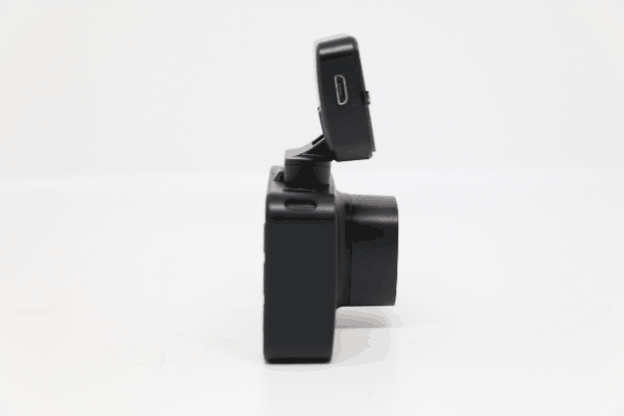 4K resolution - brilliant image quality
Unlike conventional cameras, the DOD UHD 10 in-car car camera achieves video quality of up to 4K at a resolution of 3840x2160 (30 frames per second) and uses WDR technology to record images clear and without blur.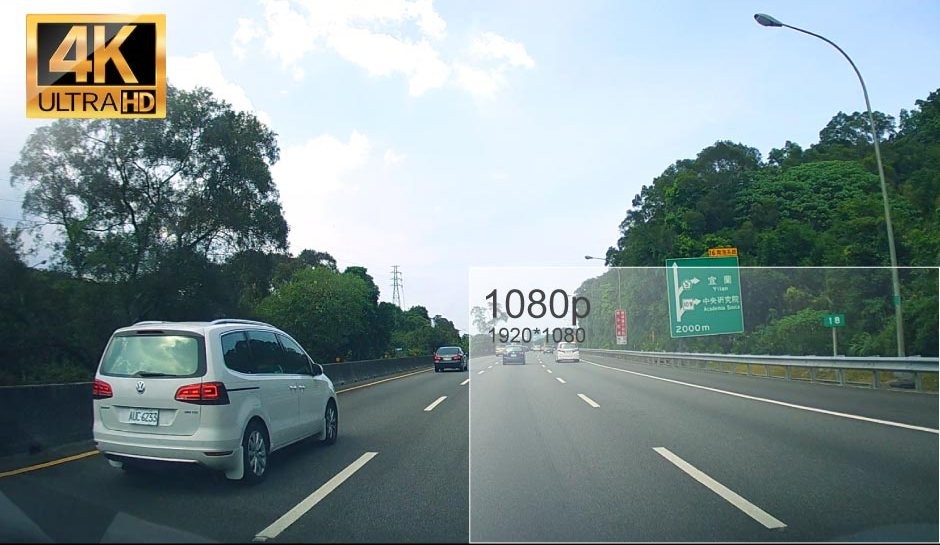 Parking supervision
Using the (motion detection) function, automatic video recording starts when the movement is captured, without pressing any button. Ideal for monitoring and protecting your vehicle during your absence.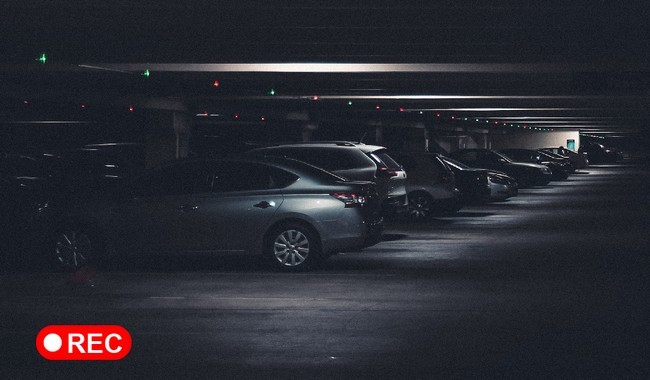 Advanced WDR technology
Stunning video in any light and balanced exposure in all conditions. Creates night shots brighter, and reduces strong light exposure (in case of glare) to achieve the most beautiful image.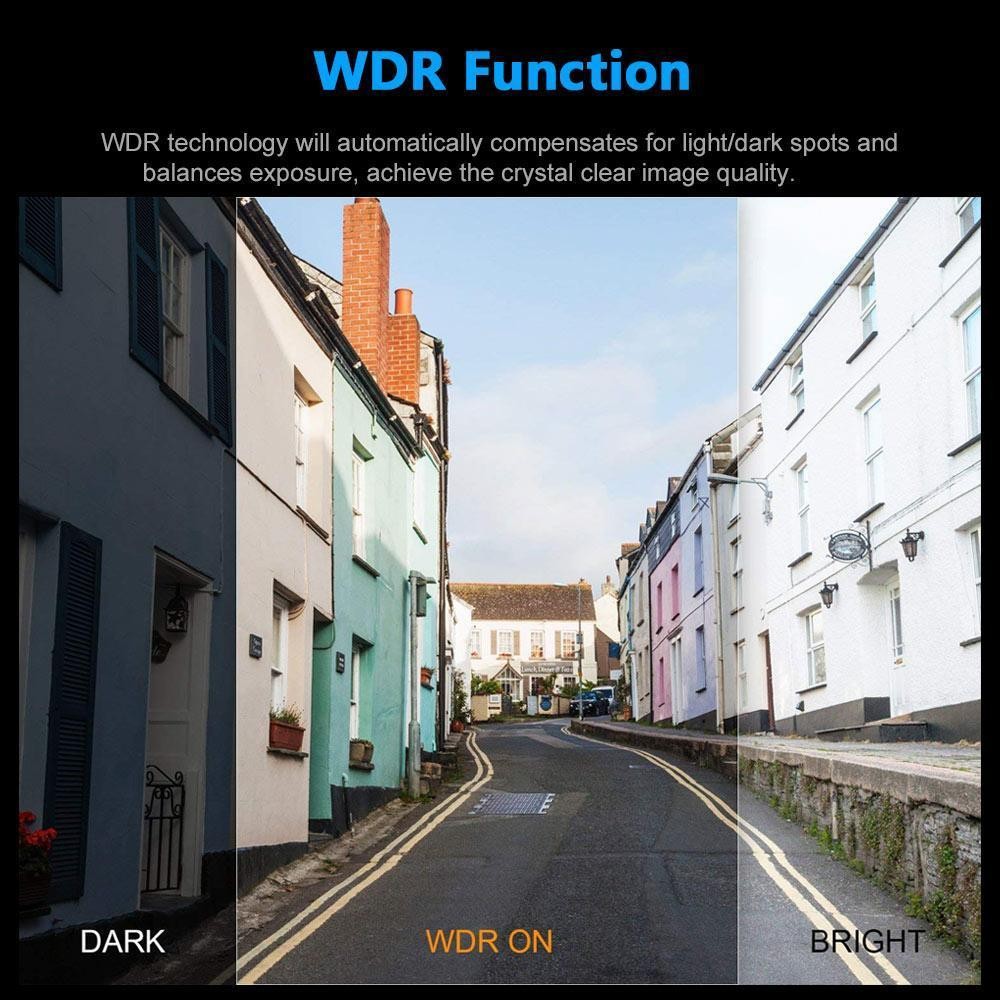 SONY STARVIS sensor
The camera is equipped with a new SONY STARVIS sensor, which offers a revolutionary night mode.
Thanks to this lens, videos will be recorded in top quality even in poor lighting conditions.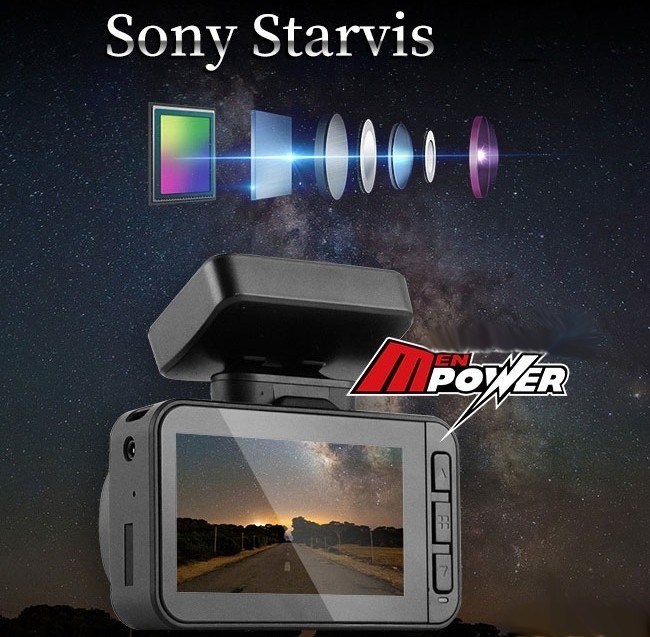 GPS data
Along with the video, GPS data such as speed and location are stored on the memory card. If necessary, you have the data needed to identify the place or speed how fast the vehicle was moving.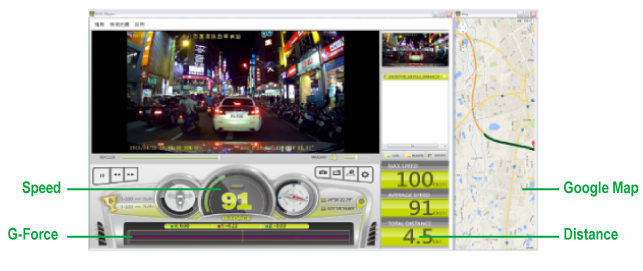 Loop recording - Cyclic recording
When the storage space on the inserted micro SD card is full, it can automatically overwrite older files with newer ones, i.e. the files are constantly deleted.
G-sensor data protection in the event of an impact
It will automatically protect all stored and current records in the event of a collision, impact, emergency braking or tilting of the car. With this function, important files will not be deleted or overwritten, even when recording in the time loop.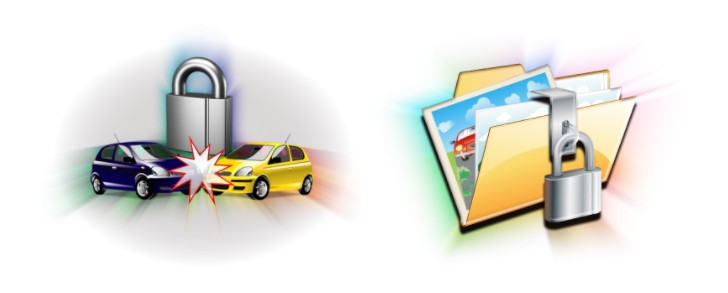 Basic functions:
° Video recording in 4K resolution
° Advanced WDR technology - stunning video in any light
° 2,45" IPS LCD Display
° 170° ultra wide angle
° G-Sensor - data protection in the event of an impact
° Manually lock files against deleting
° Automatic recording and switching off
° Loop recording (old files are automatically replaced with new ones)
° Micro SDXC memory card support up to 128 GB (not included)
Specifications:
Screen: 2,45" LCD Display
Video resolution: 3840x2160 @ 30fps
Sensor: Sony Starvis
Wide angle lens: 170°
Aperture: f /1.6
ISO sensitivity: Automatic
Video format: H.265 MP4
Audio: Microphone and mono speaker
Recording: Micro SDHC/SDXC support up to 128 GB (recording class 10)
Battery: Super capacitor
Power supply: 5V 1,5A
Dimensions: 72,8x43,3x35,8 mm
Weight: 90,4 g
Operating temperature: -20° C ~ 65° C

Package contents:
1x Car camera
1x 3M Adhesive magnetic holder
1x Car charger + USB power cable
1x Manual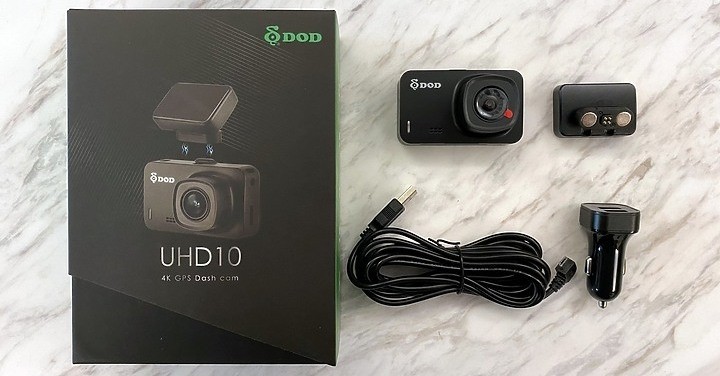 Comments
Other Products