Button camera FULL HD 90° + WiFi DVR module for live transmission + audio + 1500mAh battery
Product description

Button camera FULL HD 90° + WiFi DVR module for live transmission + audio + 1500mAh battery

FULL HD 90° button camera + WiFi DVR module for live transmission via mobile phone + audio sound recording + 1500mAh built-in battery. A hidden camera in a button with a 90° angle and a wireless module for live monitoring with the possibility of connecting (replacing) different pinhole camera lenses. Small and compact SET: wifi box with antenna and built-in rechargeable battery and pinhole camera hidden in a black knob with a 90° viewing angle and sound recording. Through the micro USB slot, you can connect different cameras to the module, depending on which one you need - wide-angle lens, night vision, motion detection, camera hidden in a button, etc. The device supports audio recording - a camera with a microphone, it also captures sound.
WiFi wireless spy module P2P Live monitoring over the Internet and connection of various cameras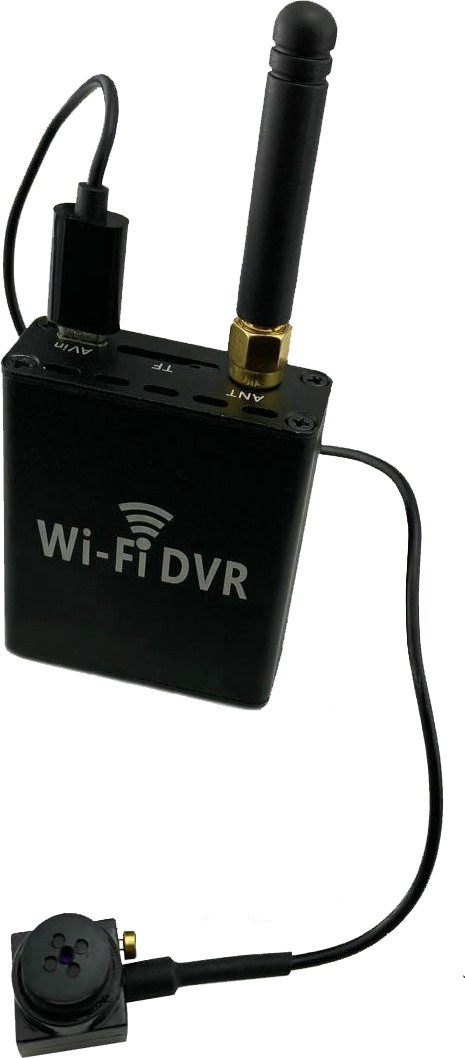 The image from the camera can be watched in LIVE transmission via mobile phone. The camera captures images in high FULL HD resolution of 1920x1080 pixels. Captured images are saved on a micro SD card supported up to 128 GB in size, the camera is powered by a rechargeable battery with a capacity of 1500 mAh with a duration of 2 to 3 hours of recording. Pinhole camera, FUUL HD resolution, built-in microphone, 90° viewing angle.

The miniature dimensions of the camera guarantee unobtrusive installation. Another advantage of the camera is its independence from external power, thanks to which the camera has an advantage compared to large security cameras. The device supports a WiFi connection and is wireless, which allows for easy installation in the ceiling, on the wall, or in a teddy bear or flower pot.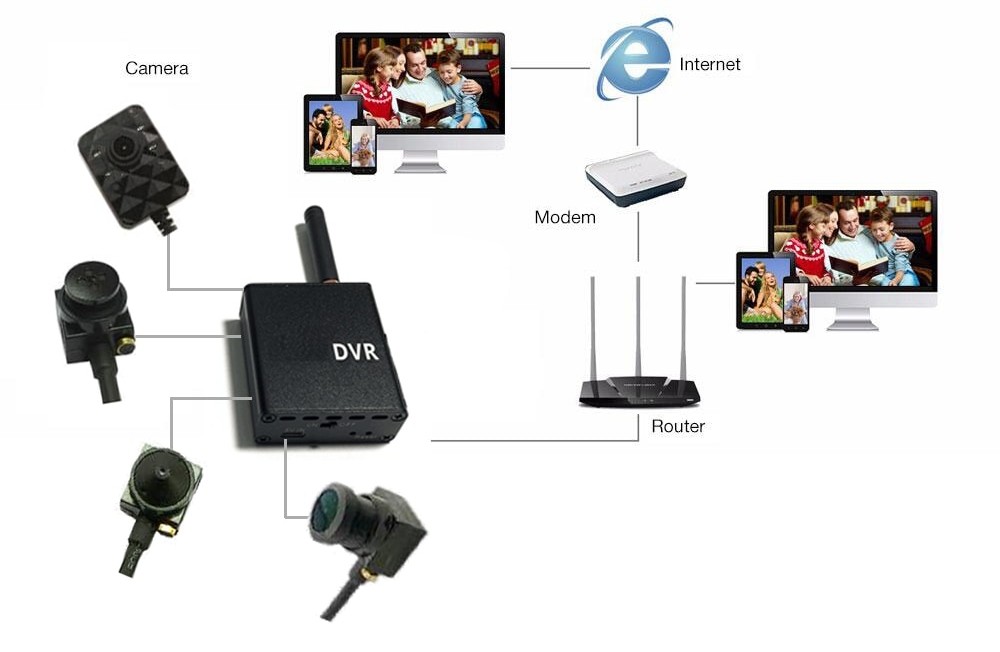 You can control the functions of the camera remotely via a freely available mobile application for smartphones (iOS, Android) as well as Windows for PC. Through the application, you can change the video resolution, the length of individual videos, the recording method - motion detection with an alarm (notification alerts) or continuous recording. The security camera can also be connected to the home router via WiFi or P2P, which allows you to watch the image from the camera anytime and anywhere directly via your mobile phone.
The Mini Pinhole FULL HD camera is a suitable solution for security monitoring of an apartment, house, office,
or other premises during your absence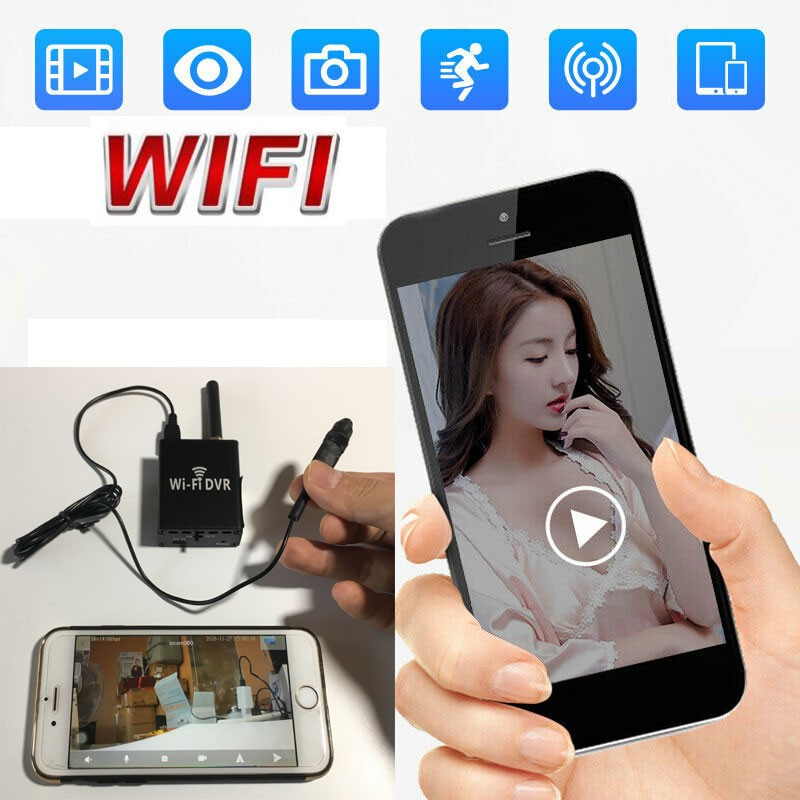 Unobtrusive Full HD Pinhole spy camera with universal use - the possibility of connecting different types of cameras
You can find an offer of cameras that can be connected to a Wi-Fi DVR using a micro USB connector in our e-shop


Features:

Mini Pinhole FULL HD camera with button imitation


The possibility of connecting different cameras


WiFi + P2P connection for live streaming


Video with 1080P resolution


Support for memory cards up to 128GB


Battery capacity 1500 mAh


90° viewing angle


Audio recording
Specifications:
Camera type: pinhole hidden in a black button
Viewing angle: 90°
Resolution: 1080P
TV system: PAL/NTSC
Wi-Fi: yes
Mobile app: yes
Sound recording: yes
Motion detection: yes
The possibility of connecting different cameras: yes, via the micro USB slot
Power supply: built-in battery with a capacity of 1500mAh
Durability: up to 2-3 hours
Storage: micro SD card up to 128GB (not included in the package)
Dimensions: 53,5x45x18,5mm
Weight: 128g
Cable length: 1,5m
Package contents:
1x WiFi module
1x Antenna
1x Pinhole camera
1x Manual
Comments
Other Products