ATOM smart camera 360 ° + car + monitoring and face detection
Product description

ATOM smart camera 360 ° + car + monitoring and face detection

ATOM smart camera viewing angle 360 ° with automatic monitoring and human face detection - CES Innovations Award. It is suitable as a home security camera, baby monitor or interactive PET scanner for your pets. It has built-in two-way audio and video streaming is in Full HD quality. Face Detection allows the camera to recognize a human face. When the alarm is sent with a photo camera alert in detecting motion. Subsequently, the camera tries to detect the face and once it manages to transmit the image of the face of man.

The device detects only human face. It does not respond to other animals or inanimate objects. Motion detection is also supported by the function of tracking the person or persons in the sight of the camera. Servomotorček allows the camera to automatically rotate and track the movement of the detected person. You can then start a live video stream and communicate with a person via two-way audio to find out what happened. The camera has a motion detection function and monitoring detected within 12 m.
This is really the cutting-edge smart camera, which won the coveted CES Innovation in the market of digital cameras.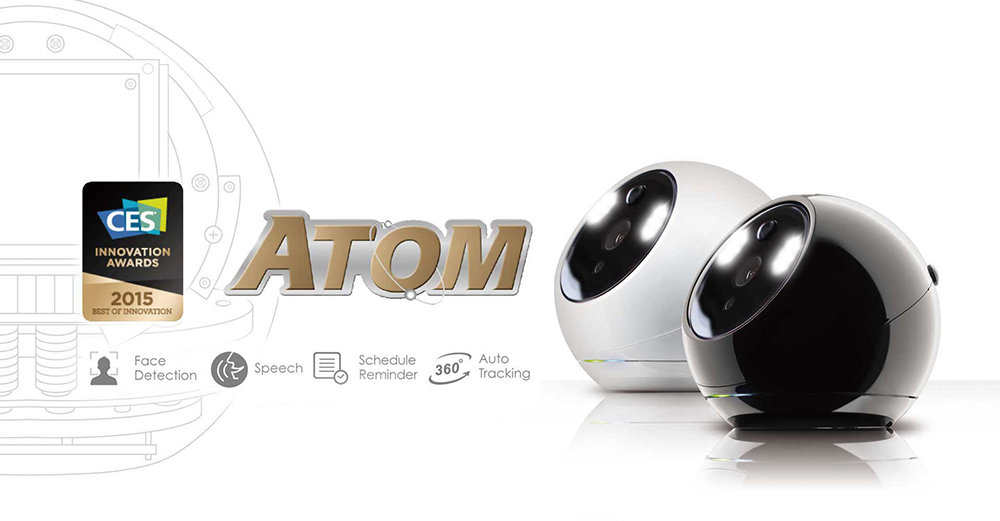 The camera features IR night vision distance of 5m PIR motion sensor and two sound sensors. When you live transfer can be used and 4x digital zoom. It is a self-installing a security system that is designed for indoor use. The camera is suitable mainly for households to monitor house, apartment, children and pets, but can also be used in the office and any other place where you have an overview of what is happening. Installation is very simple. After downloading the application Amaryllo support the Android operating system and iOS through GOOGLEPLAY you through the installation of IP camera.
The application contains a variety of sensor setup allowing you to set the IP camera according to their needs. Using the application, the device is paired with a WiFi router and security system is active. The camera remembers up to 4 different WiFi network, so not a problem to transmit it and change the place of use. The app makes it possible to connect other cameras from amaryllis. You only have covered several rooms and switch between cameras.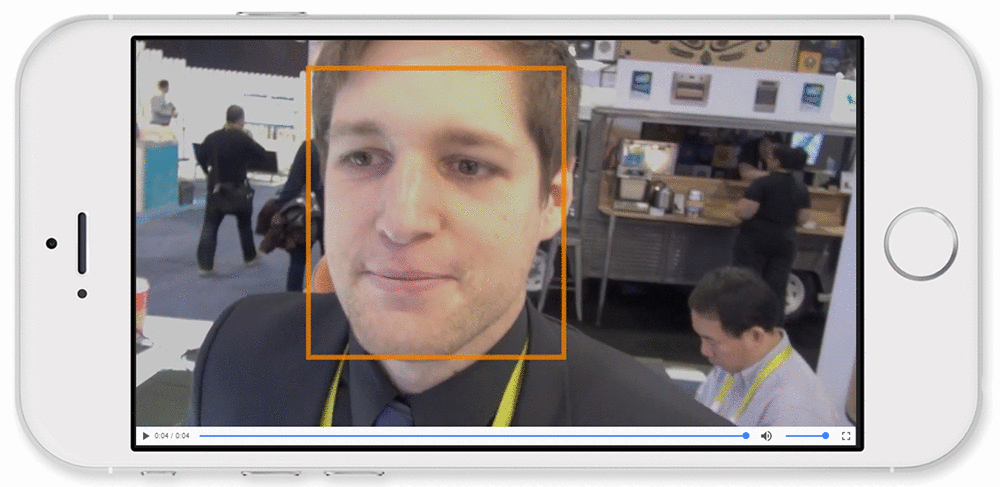 Complete impenetrable communications via 256-bit encryption. Quality, safety and speed of transmission of video and audio is because at the highest level. Through application Watch live transmission of the cameras in Full HD resolution of 1920x1080. When there is an audio sensor or motion sensor triggers the camera shrill alarm and receive text and picture settings via the application on your mobile phone. Live transmission can start to see what is happening. After setting the video or photo can be saved to a memory card up to 32 gigabytes Two-way audio allows you to communicate remotely. The camera has a built-in motor, which allows it to move through 360 ° allowing you to monitor the room where the camera is installed. Optional features that improve image quality are backlight compensation.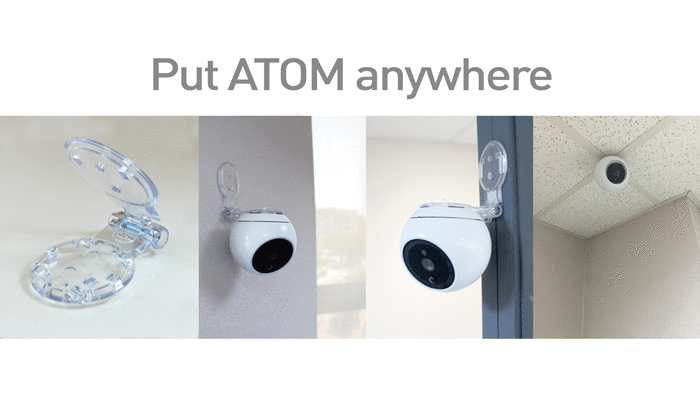 Domestic IP security camera is continuously powered via micro USB and AC / DC adapter. Power consumption is only minimal 2A / 5V so you can, if necessary, feed her in places where you do not have access to the electricity grid via POWERBANK. The handle, you can be installed on different surfaces, or can be freely laid on the furniture. Bermudian company provides to the camera and adjustable external storage on its servers. It offers the free 3-day storage of alarm videos. For each alarm to external storage recorded 10-second video. This is enough to to find out what happened and have video evidence.
Bermudian also provides the option of activating the services of 30-day or 365-day service that provides external storage space on their servers for your videos and photos. The kit includes the additional features. Packages can be tested in a 30-day trial version. Activating the service is available in four simple steps using the enclosed instructions and QR code. This service provided by Amaryllis charged. Google provides free storage space and 15 gigabytes you can connect it via the app and your Google account.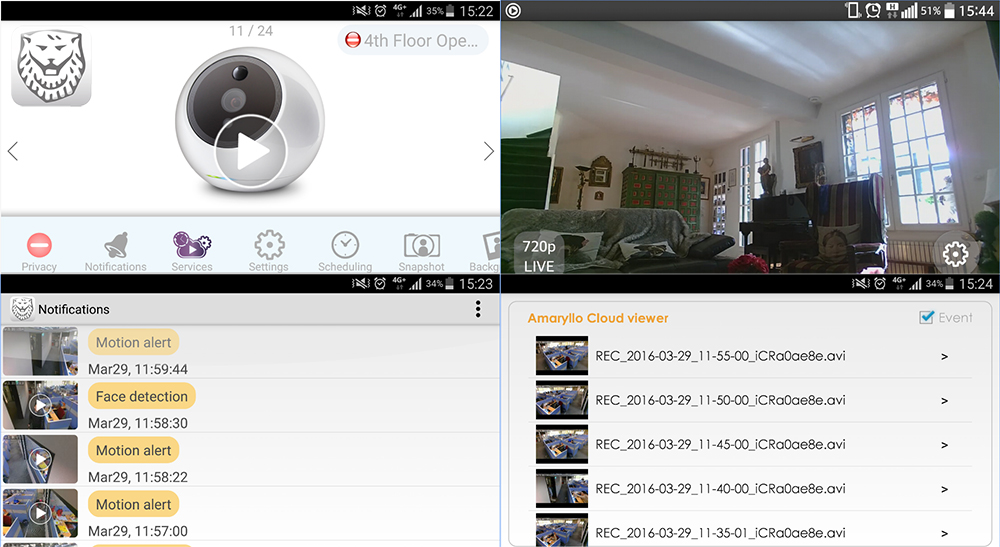 features:
Wireless IP Security Camera with IR Night Vision
Face detection and tracking the detected person
PIR sensor and 2x audio with bidirectional audio transmission
Use microSD cards up to 32GB
Motion detection and tracking detected within 12 meters
Send notifications about the disruption to your mobile
specifications:
Image sensor 1 / 2.7 "CMOS
Resolution: 1920x1080 Full HD 30fps, 720P, 480P, 360P
Digital Zoom: 4x
Camera angle by rotating the camera: 360
Video Compression: H.264, MJPEG
Memory: microSD cards to 32GB
Video security 256 bit encryption
Network protocols: TCP / IP, UDP / IP, HTTP / HTTPS, FTP, DHCP, NTP, WPS
Built-in Microphone:
Face detection: yes (tracking database detected people with faces)
Motion sensor: PIR motion sensor
Sound sensor 2x sound sensor
Audio: built-in bi-directional microphone
Send notifications to the device, text and pictures: Yes
IR night vision 8x IR LED
Power: 2A / 5V power supply with USB connection
Secondary power supply: connection POWERBANK
Operating System: iOS 7 and above, Android 4.1 and above
WiFi: WiFi 802.11 b / g / n
Dimensions: 90x90x100 mm
Operating temperature: 0-35 ° C
Weight: 250 grams

Contents:
1 Home IP Security Camera
1x Micro USB cable
1 AC / DC adapter
1x Manual
Comments
Other Products
discount
discount
discount