Wireless transmitter - WiFi box for reversing cameras
Product description

Wireless transmitter - WiFi box for reversing cameras

Wireless transmitter - WiFi box for reversing cameras - mobile connection via app. Easy installation and displaying of the reversing camera on your mobile phone. The ideal choice for you to have reversing camera in car without the need to install the monitor. To this WiFi converter you ony need your mobile phone and any reversing camera that has a video cinch connector. You do not need to have any monitor on your camera. From Google Play or iTunes you can download an application called WIFI AVIN that allows you connect to a Wifi box via a mobile phone.

Support for both Android and iOS. The image from the reversing camera will be displayed on your mobile phone. The wifi transmitter range is 10m, what is enough to install the device into cars and vans. Installation is very simple. The Wifi converter has three connectors. One of them is a power connector for a wifi box that can be connected to a permanent power supply or on the headlights of your car.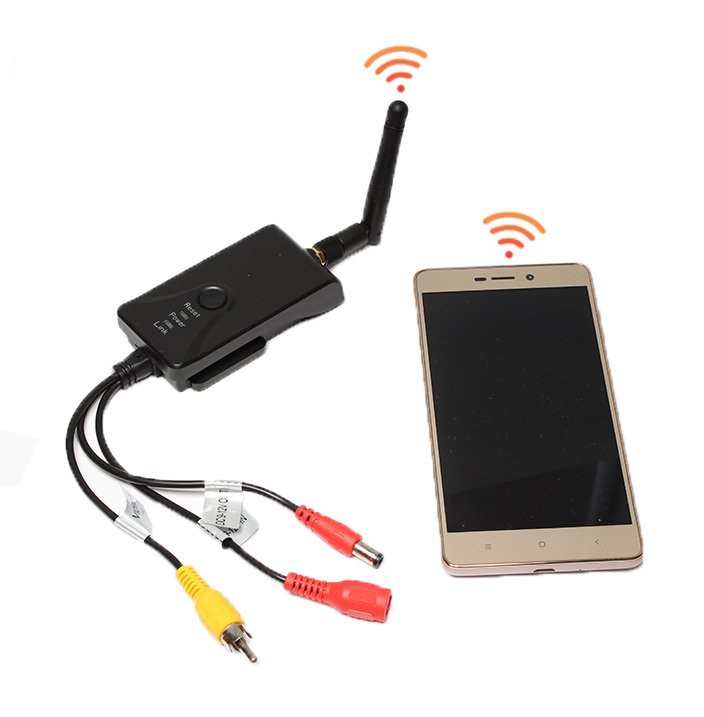 The second cable serves to connect the video cinch connector from the camera. Connect the power supply to the third connector. The camera will be powered directly from the Wifi box, making it easier for you because you do not need to plug the power cord into the camera. As soon as the mobile phone connects through the wifi network to the transmitter, the application will automatically launch and display the reversing camera. When you connect the power connector to the reversing lights, the Wifi box will only turn on when you move backward. After reversing, it takes 7 seconds to create the wifi network and starts the application that displays the reversing camera. At installation on a permanent power supply, the wifi network is created after the startup. Then just click on the mobile app icon to view the reversing camera.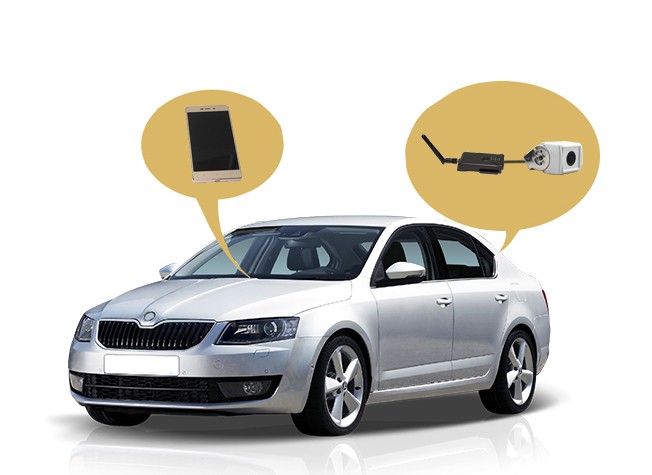 The displaying of revering camera on your mobile phone
Everything is simple through an app downloaded via Google Play
You do not need to install a monitor for the reversing camera
Simple installation of the entire device
Specifications:
Support op. system: Android, iOS
Frequency of transmission: 2400MHz-2483.5MHz
Range: 10m
Frame rate: 30fps
Video resolution: VGA 640x480
Power supply: DC 12V
Current consumption: 110mAh (max)
Waterproof: yes
Weight: 80g
Dimensions: 78x43x18mm
Operating temperature: -10 ° C to + 50 ° C
Operating humidity: 15% -85%

Package Contents:
1x Wifi transmitter
1x Antenna
1x Power cord
Comments
Other Products