WiFi micro spy FULL HD camera with IR LED + motion detection
Accessories
+

16GB Micro SDHC Class 10 Kingston U$ 18.70
+

Product description

WiFi micro spy FULL HD camera with IR LED + motion detection

Micro spy FULL HD camera IR LED night vision + WiFi + motion detection, is one of the smallest WiFi spy cameras in the world with real-time recording. Thanks to its high-quality processing, it is an ideal device for unnoticed image capture and thanks to the miniature dimensions, the camera is very practical and it can be put into the pocket. With the included magnetic holder that can be rotated 360° and a 3M sticker, you can attach the camera onto a wall, table, etc. The camera is equipped with high-quality CMOS optics, which takes care of quality video image in FULL HD quality with 1920*1080 resolution with sound even in low light conditions thanks to IR LED vision at a distance of up to 8 meters.
One of the smallest WiFi spy cameras in the world
The captured footages are stored on a micro SD card supported up to the size of 32GB. Camera control is possible via mobile phone via WiFi connection. It is sufficient to download the free application "HDMiniCam" (iOS, Android). After pairing, you can monitor the camera's real-time recording via the application and set the camera's functions.
Full HD video and photo resolution
Quality video footage with 160° wide angle thanks to refined lens. Your videos will be perfect and detailed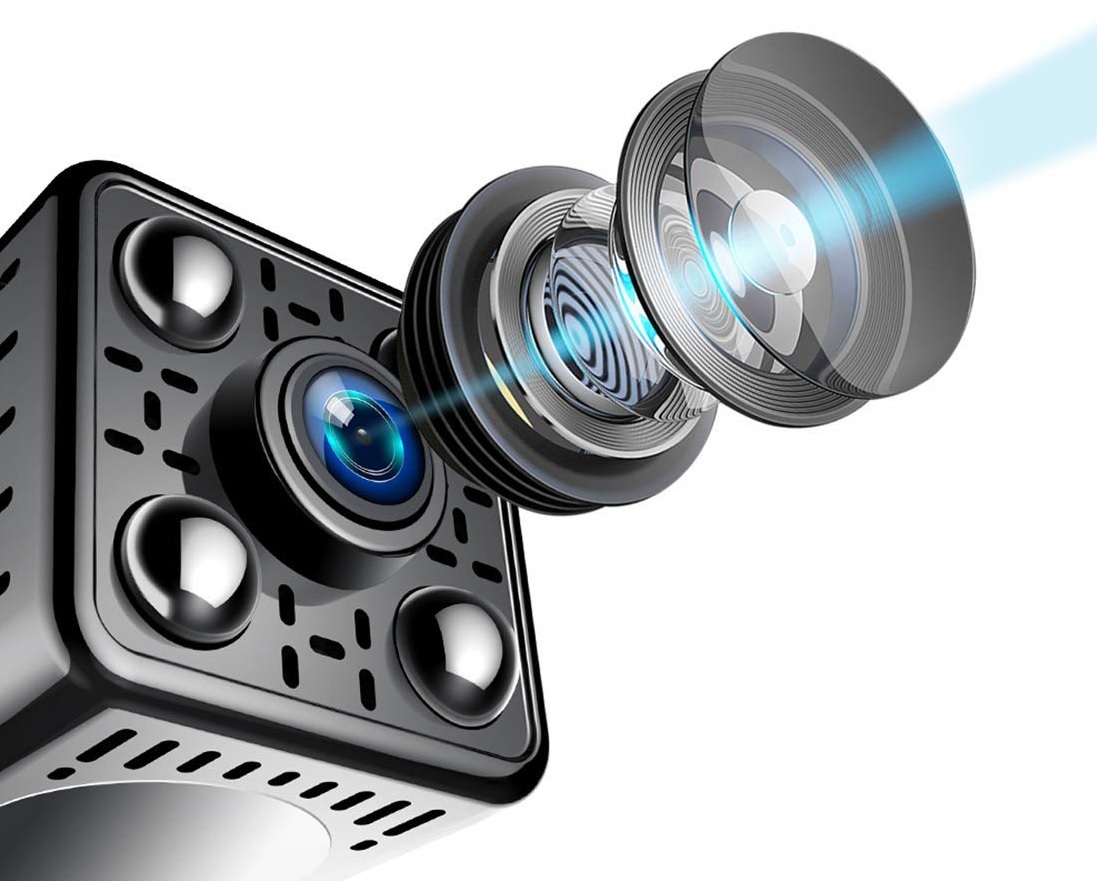 Function of divided screen "Multi-View"
Simultaneously you can watch image from multiple cameras on your Smartphone, or connect from multiple devices to the camera and watch the captured image.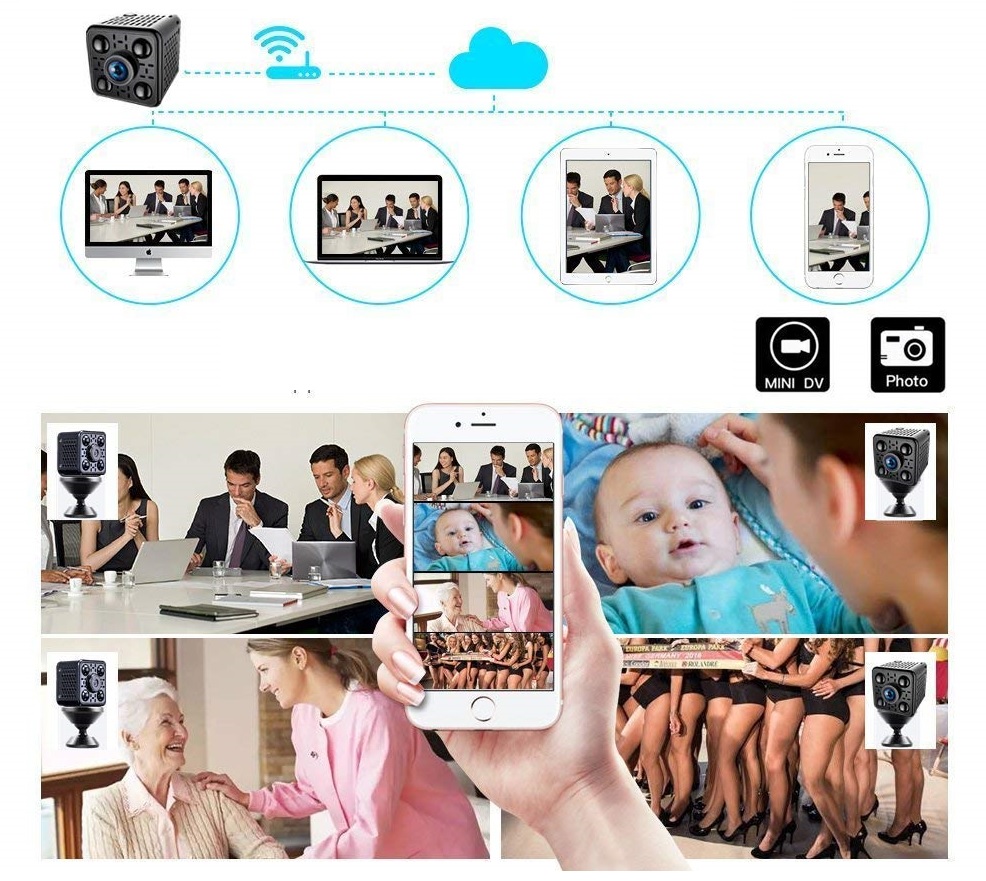 Night Vision
4 pieces of black LEDs placed next to the lens are hidden and serve for night vision of the camera with a range up to 8 meters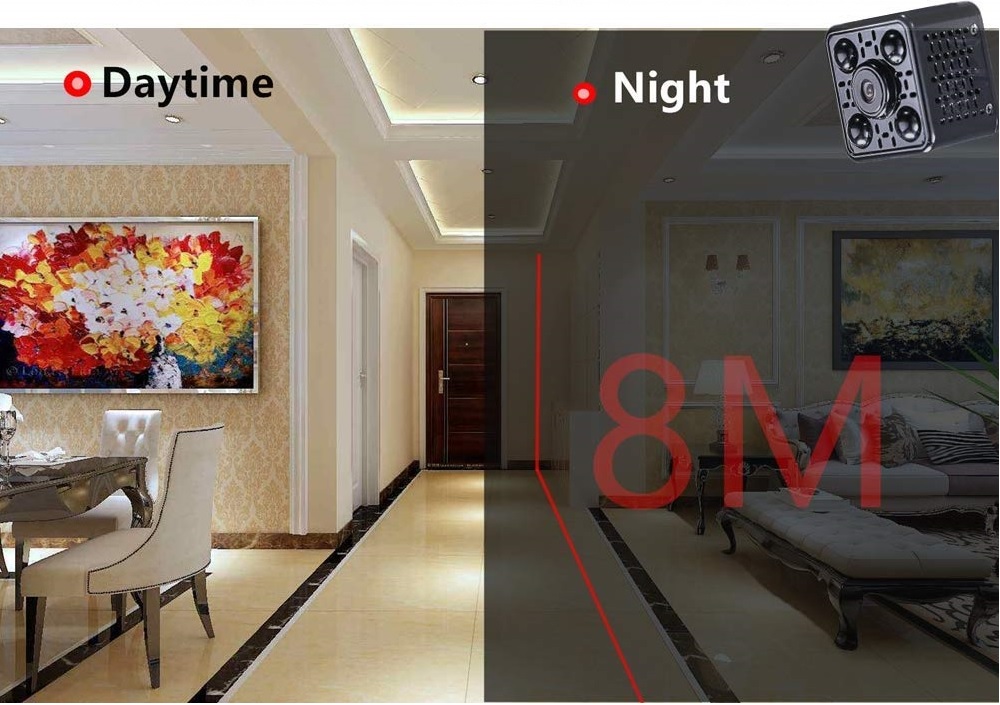 Motion detection with alarm
In the app you can set up the motion detection function and then when the sensor detects motion in the monitored room, the camera makes a photo and sends it directly to your Smartphone with a notification

Magnetic bracket for camera
In the package you will find a magnetic holder with a practical swivel joint for setting the desired camera angle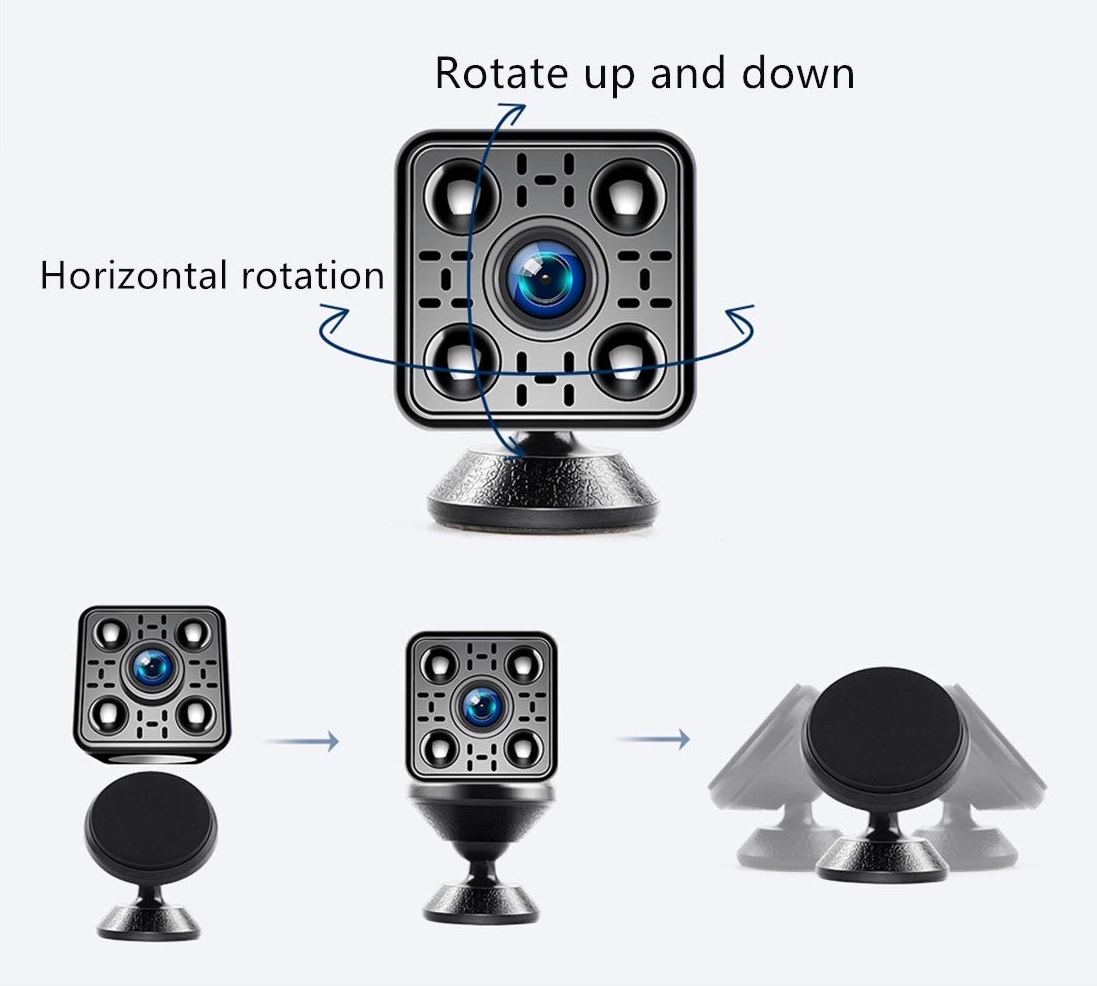 Features:

High quality image FULL HD 1080p
Compact design, portable pocket camera
IR LED - night vision at 8m
Shooting angle up to 160°
Swivel holder with magnet and 3M sticker

Specifications:

OOptics: CMOS
Video format: AVI
Video compression: H.264
Video resolution: 1920x1080p
Video frame rate: 25 fps
Scanning angle: 160°
Charging voltage: DC 5V/2A
Operating temperature: -10 to + 50° C
Dimensions: 43mm x 43mm 43mm
Weight: 80g

Package includes:

1 x Mini WiFi spy camera
1 x USB cable
1 x Swivel holder with magnet
1 x USB card reader
1 x Manual
Comments
Other Products