WiFi HD monitoring camera + motion detection
Accessories
+

16GB Micro SDHC Class 10 Kingston U$ 18.70
+

Product description

WiFi HD monitoring camera + motion detection

WiFi HD monitoring camera + motion detection is designed to protect your loved ones and your property during your absence. Do not let everything for chance and be always and everywhere informed about your situation at home. Mini camera thanks to WiFi support offers the option to connect with your smartphone anytime and anywhere. Just download the "Clever Dog" mobile app available for iOs and Android, pair both devices via home WiFi, and watch real-time monitoring of space where you placed the camera, for example home, office, shop or warehouse.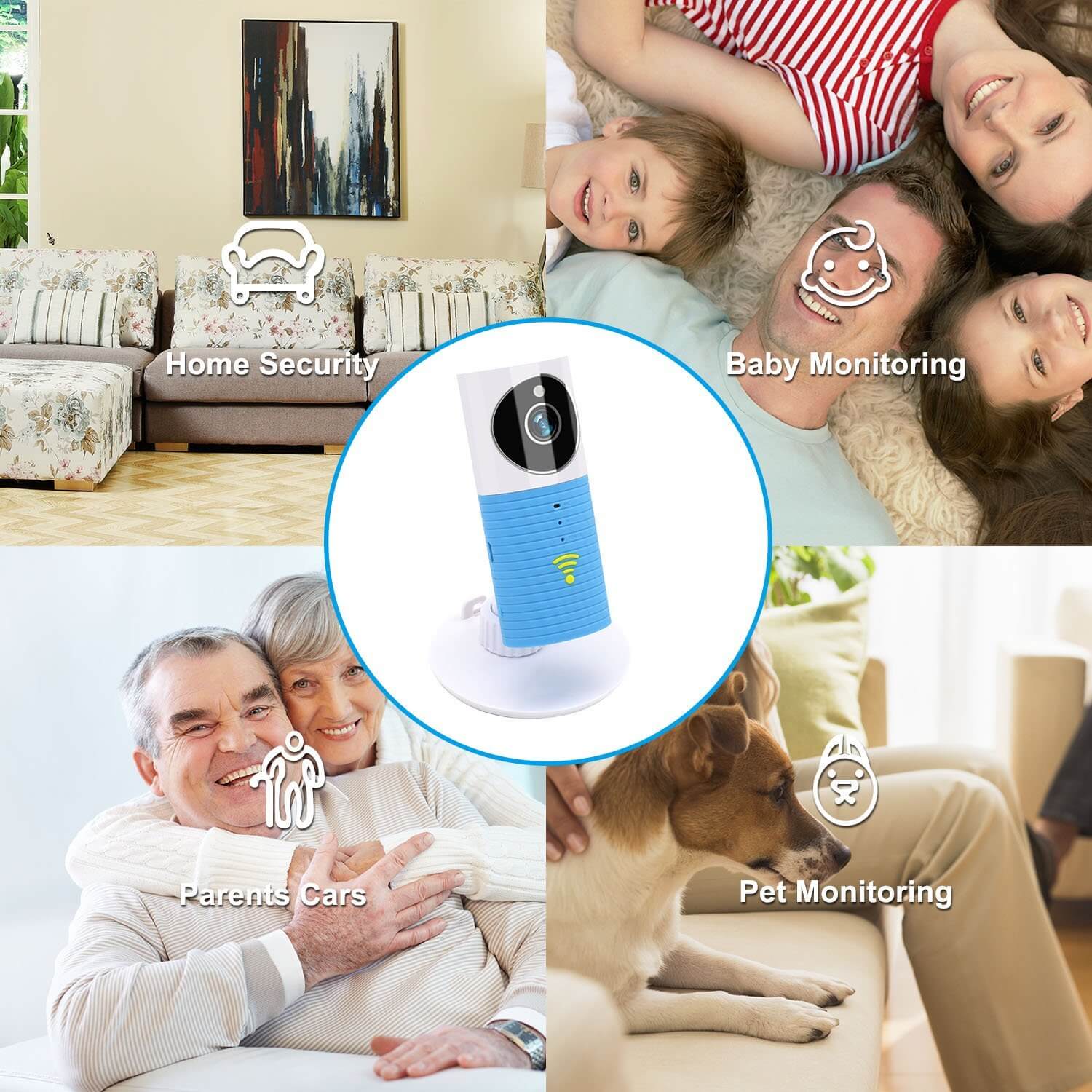 The Mini HD camera has built-in motion detection sensor that improves its usage and therefore you do not need to check all the time your home. In case of capturing the movement in the space of the camera, you will immediately receive a message on the smartphone along with the captured image, so you will be well informed about the reason of starting the alarm. You can also set a sound alarm (dog barking, beep) to warn a potential offender that he was captured. The camera also offers night-time shooting thanks to four powerful infrared LEDs that allow you to see the space in full darkness up to 5 meters. Therefore you can rely on 24 hours protection of your home.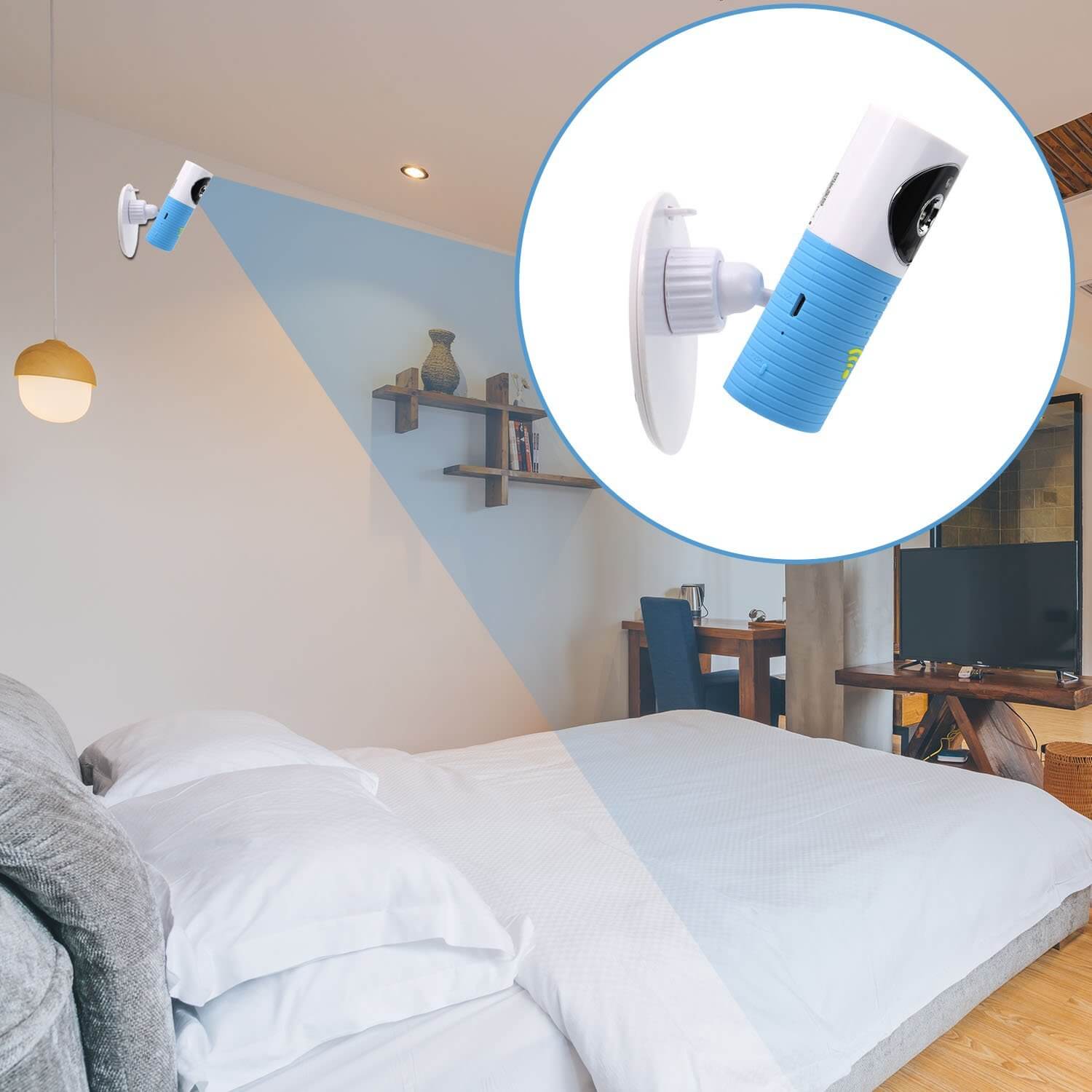 The camera also provides two-way communication, listening to and responding to what is happening while monitoring. Built-in speaker and microphone allow you to quickly contact without the need of a mobile phone or PC connection if you have two mini HD smart cameras available. Do you have a large or double-storey house and you do not want to shout for kids that it is lunch time? Just use the mobile application and talk to the kids using the camera. P2P communication technology will take care of data security, as data is not stored on any external server. The photos and records are stored on a 32GB micro SD card (not included). With high quality video compression, you can store up to 7 days of video on a 32GB micro SD card.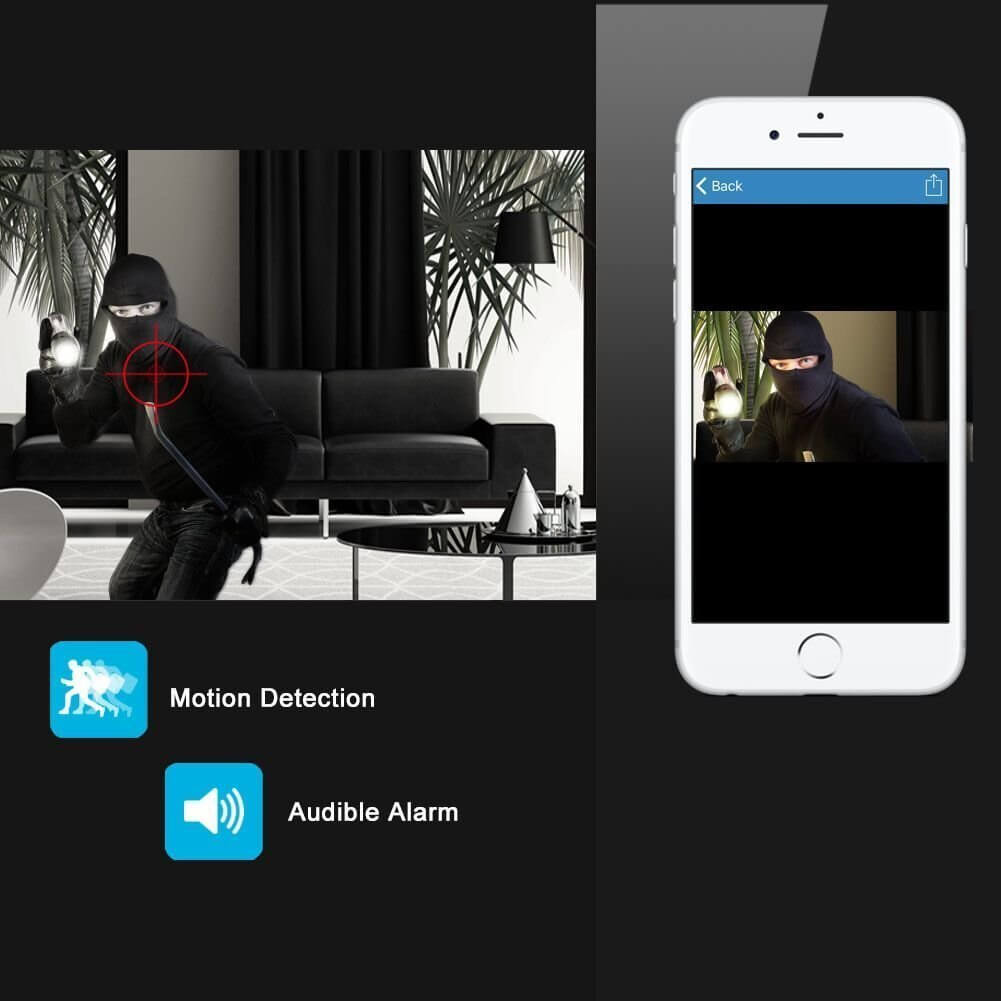 Features:
Video in real time
Two-way communication
Motion detection
Intelligent video
P2P connection
Infrared Night Vision
Specifications:
Lens: Color CMOS optics
Video compression: H.264, 720p HD
Video resolution: 720 x 576 @ 15fps
Audio: Built-in microphone and speaker
Memory: Supports micro SD cards up to 32GB
Working temperature: -10 ~ 60° C indoors
System support: iOS 6.0 or higher, Android 4.0 or higher
Dimensions: (W) 43 mm x (H) 100 mm x (D) 33 mm
Weight: 80 g
Package contents:
1x Mini intelligent camera
1x USB cable
1x Mounting stand
1x Sachet with 3 screws
1x User guide
Comments
Other Products