WiFi endoscope with Blue LED technology and HD camera
Product description

WiFi endoscope with Blue LED technology and HD camera

WiFi endoscope with Blue LED technology and miniature powerful HD camera with real-time camera image and 8 adjustable LEDs. The endoscope uses a WiFi connection to pair with a mobile phone using the free available application "HD SEE" (iOS, Android). With this application, you can view the captured image from the camera in real time, set up various functions while capturing images by taking photos or recording videos directly to your mobile phone. HD Endoscope with LED light and WiFi with long goose neck up to 5m, which is also waterproof and is suitable for exploring the most inaccessible places.
The borescope (endoscope camera) is waterproof with protection IP68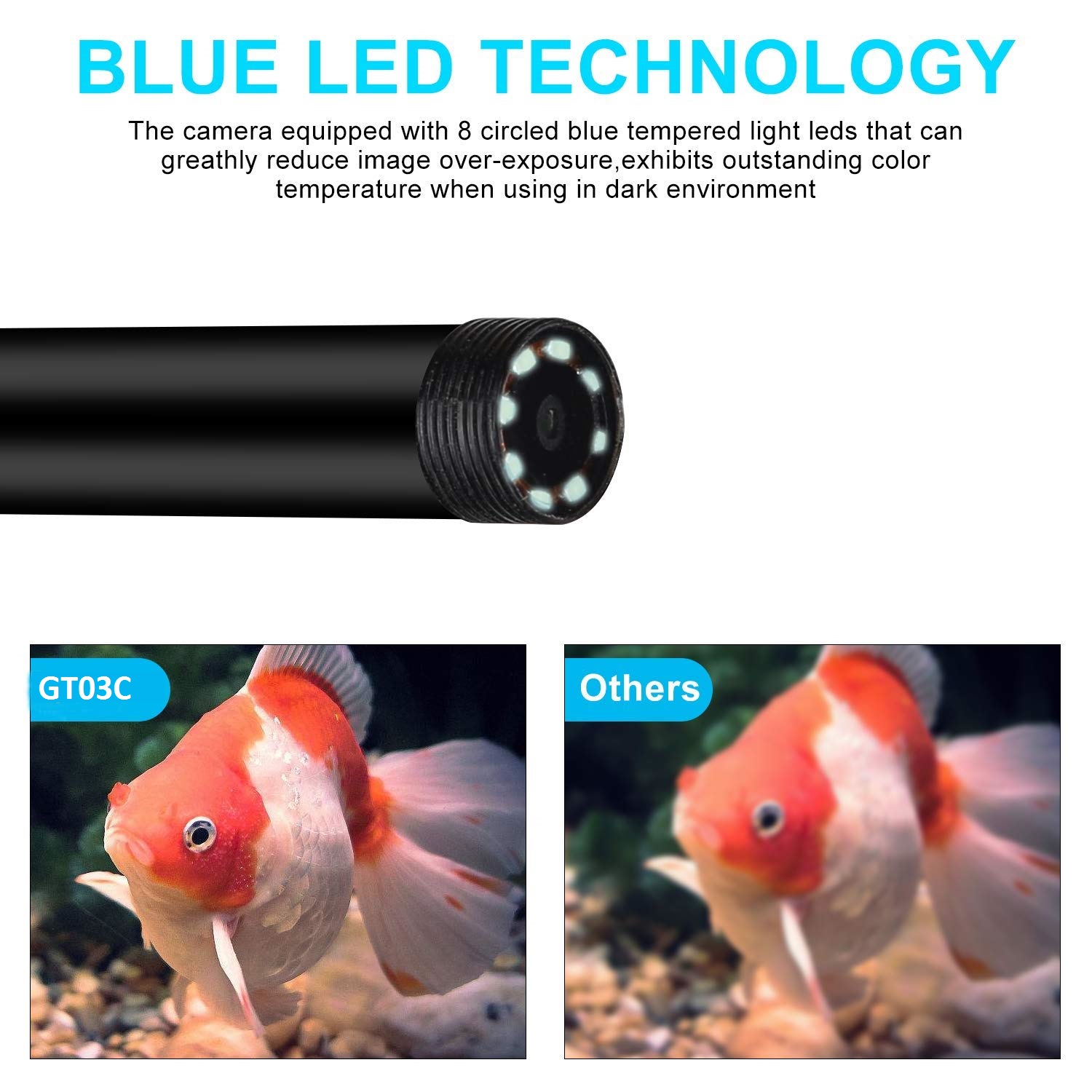 The endoscope is equipped with a miniature powerful HD camera that captures images at a resolution of 1600x1200px and is complemented by 8 adjustable LEDs for better and sharper visibility in a dark environment. The camera is located at the end of the gooseneck, which is flexible, watertight, allowing you to explore sewage pipes, cracks and crevices and other narrow spaces. The miniature endoscope design makes it easy to carry, so you can always have it at hand when needed. The integrated 750 mAh rechargeable battery ensures that the endoscope works long enough without using external cables and adapters.
Do you need to explore the hard-to-reach space or engine or chassis of your vehicle? With this endoscope it will be easy, without the need for dismounting or visiting the car service.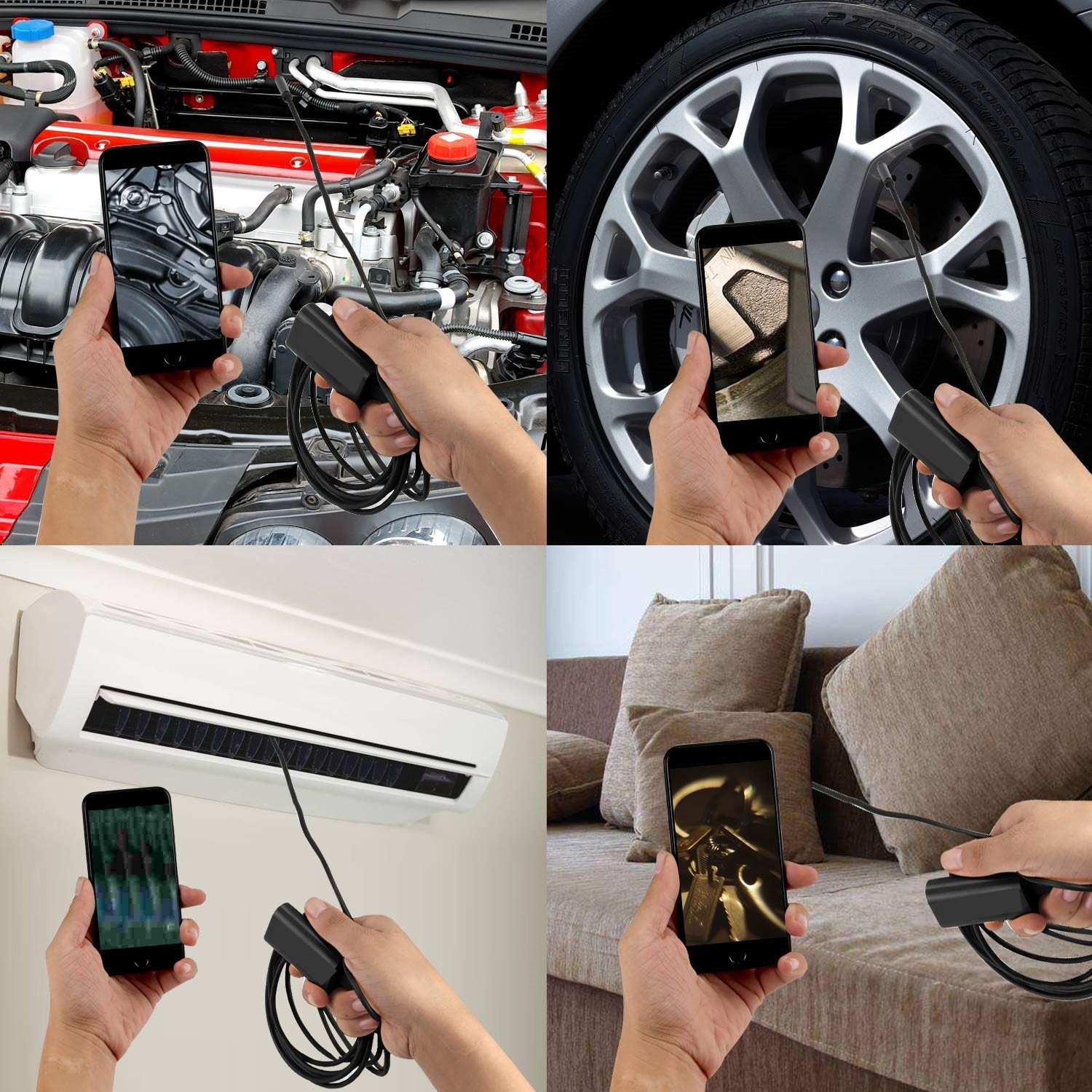 The use:
exploring the hard-to-reach pipes or cracks and crevices
use to locate technical faults in different appliances
exploring objects under water
possible use in vehicle technical diagnostics and maintenance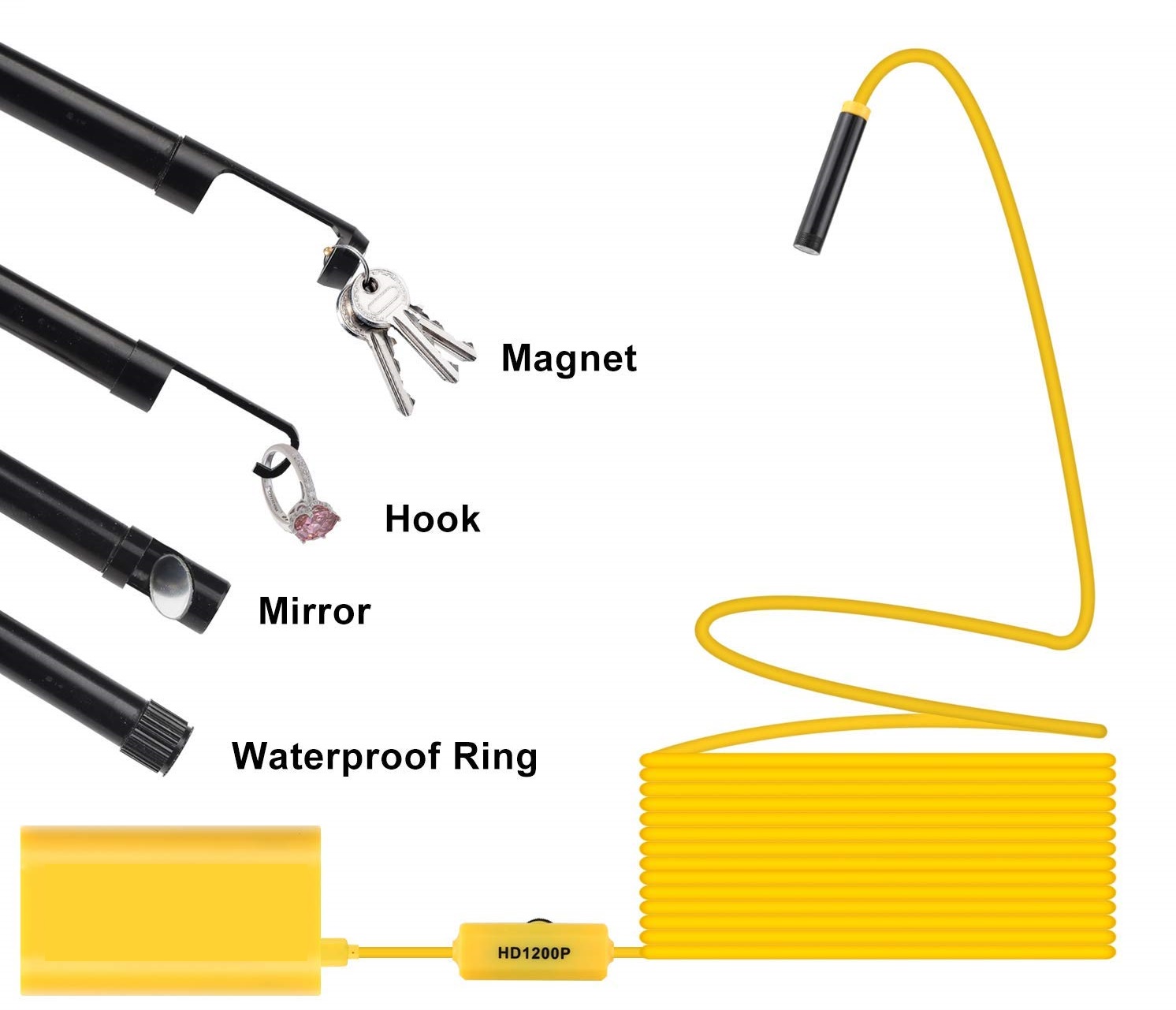 Product specification:
Sensor: CMOS
Camera resolution: 1600x1200
Angle of view: 72°
Lighting: 8 adjustable LEDs
Waterproof: IP68
Focal length: 3 to 8 cm
Length of tube: 3,5 m
Tube diameter: 8 mm
Battery: 3,7V 750 mAh lithium battery
Charging: 5V - 2A /1A
Full charge: 2 hours
System support: iOS, Android, Mac, Windows
Package contents:
1x Endoskop
1x Wireless transmitter
1x USB cable
1x Charging cable
1x Accessories (magnet, hook, mirror, waterproof ring)
1x Manual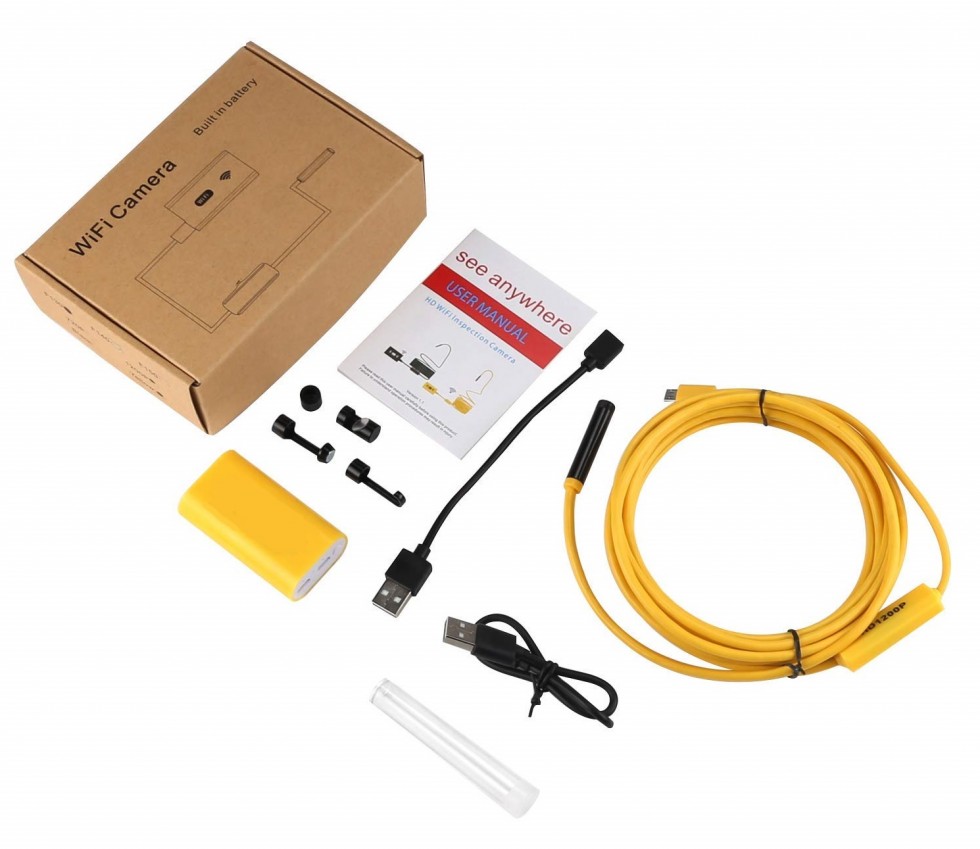 Comments
Other Products