Wi-Fi mirror link 7 inch car monitor VGA/HDMI/2xAV
Accessories
Product description

Wi-Fi mirror link 7 inch car monitor VGA/HDMI/2xAV

Wi-Fi mirror link 7-inch car monitor VGA/HDMI/2xAV with remote control - universal monitor for vehicles. This monitor is truly multifunctional with many connection options. It is suitable as a car monitor, truck, caravan, or chat for watching videos, photos, playing games, watching movies, etc. You can connect a computer and laptop via VGA interface, 2x cameras and camcorders via HDMI port, DVD player and TV Box via AV input. The monitor also has a wireless Wi-Fi connection to which you connect your monitor and your mobile phone with Android, Windows and iOS. The monitor displays the image from the phone (mirror-link, Airplay, screen mirroring, etc.). The monitor has a built-in stereo speakers and headphone output.The monitor is powered by an AC adapter or car cigarette lighter cable, both types of cables are included in the package, as well as a VGA, AV and HDMI cable., The remote control and a mounting bracket are also included.

You can connect the monitor to your mobile phone or tablet and connect up to 2 VGA reversing cameras (displaying either 1 or the second camera). Due to its size and the possibility of wireless wifi connection, it has a wide range of use. You can use the monitor screen (Mirror Link - mobile phone mirror image) when using mobile applications such as GPS navigation, or playing movies and photos.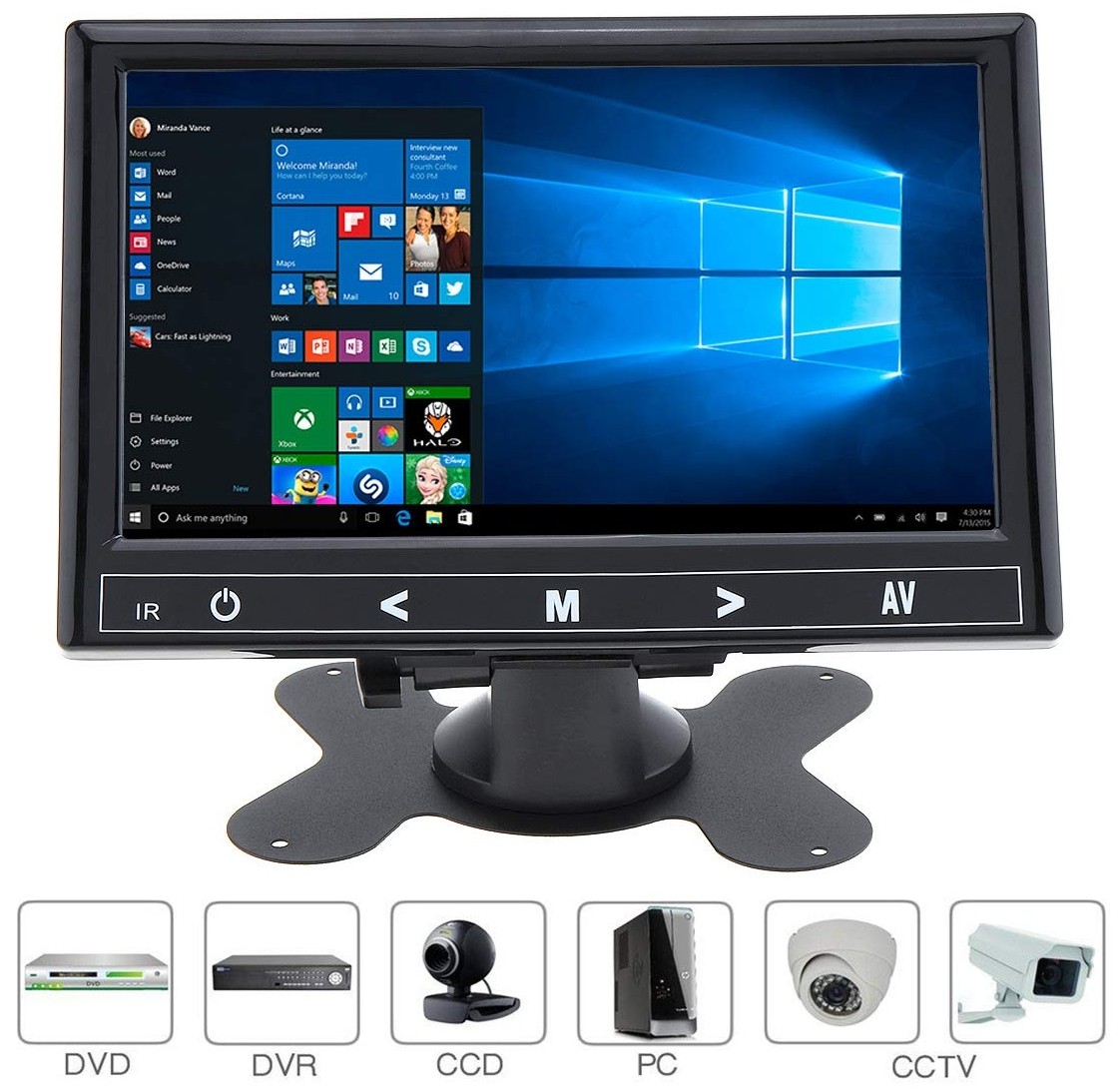 The monitor can also serve as a display device for a home or car security system. You can connect it to a DVR recorder and see the image from CCTV cameras. You can also connect a car reversing camera to the monitor to watch what is happening behind the car when reversing.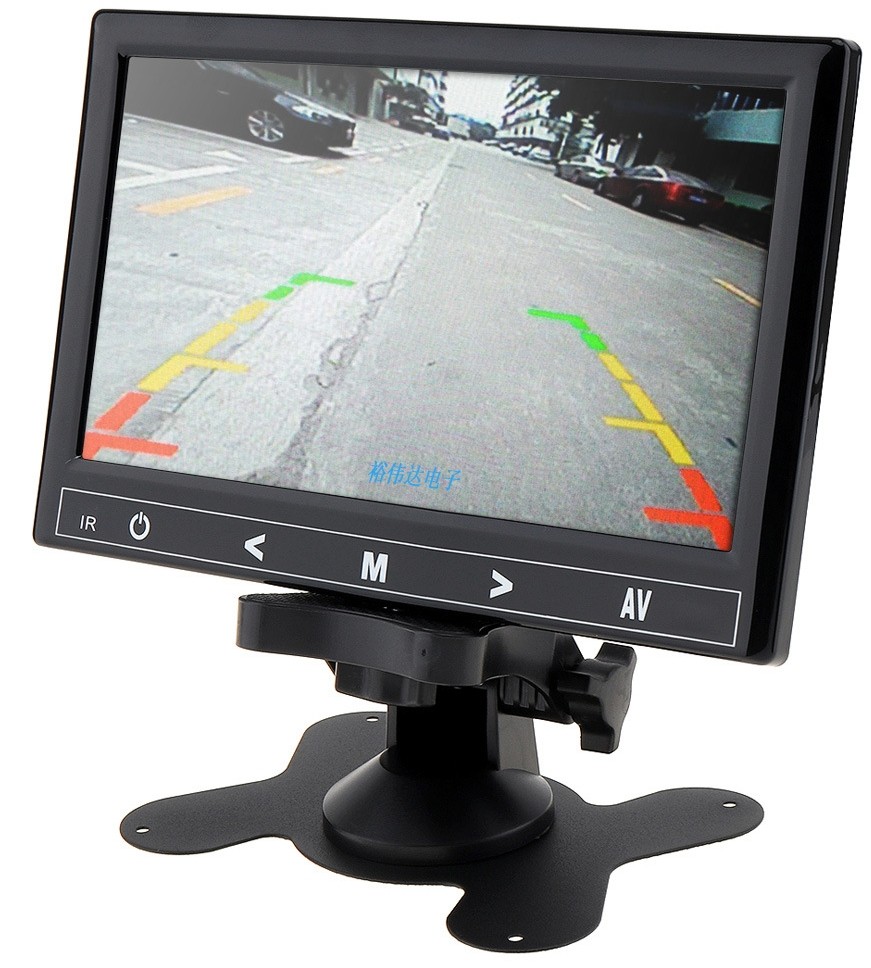 Wi-Fi, HDMI, VGA and AV connection to the monitor - universal car display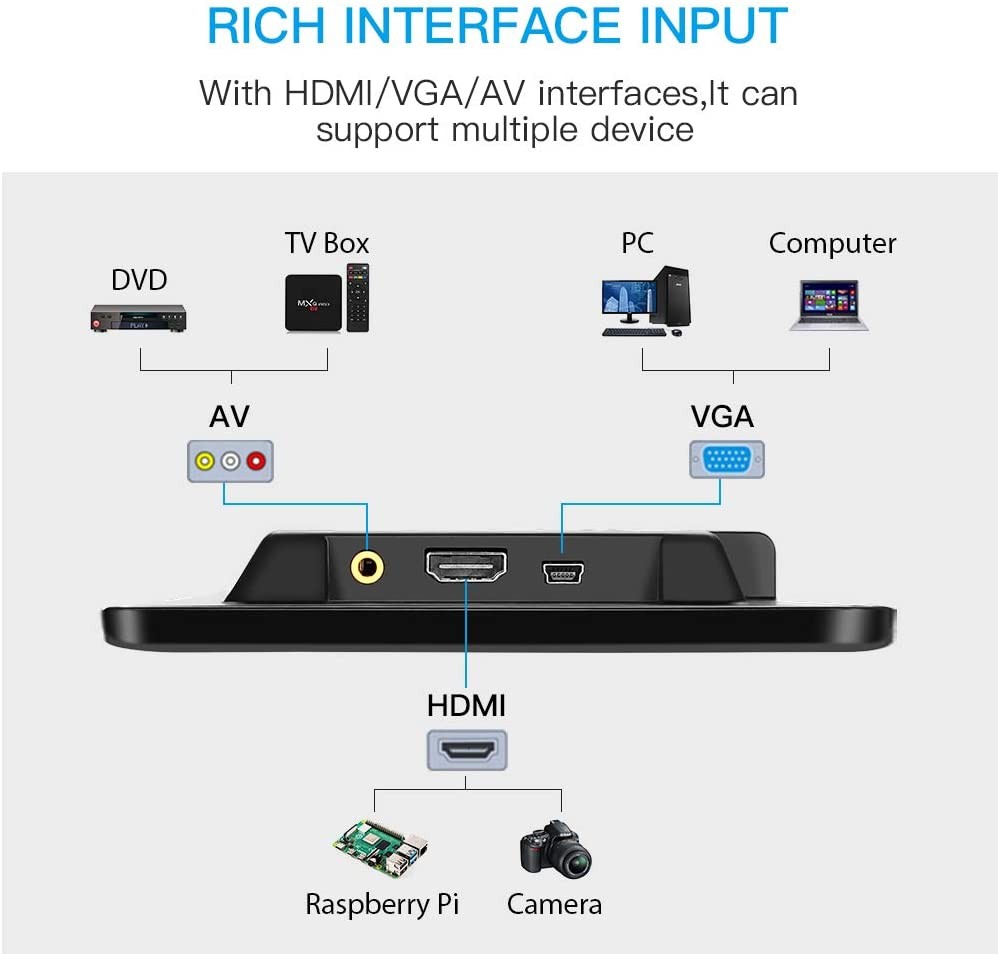 Quick and easy operation using the buttons on the display or via the remote control
You can mount the monitor with a bracket or on a wall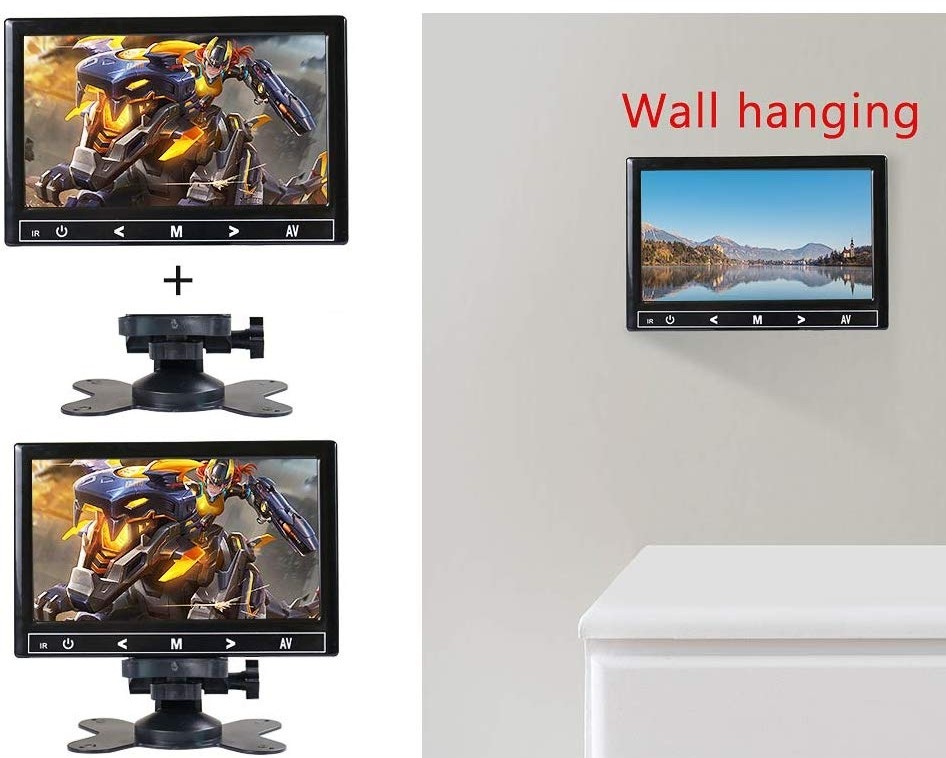 You can quickly and easily adjust the image on the monitor - to mirror or rotate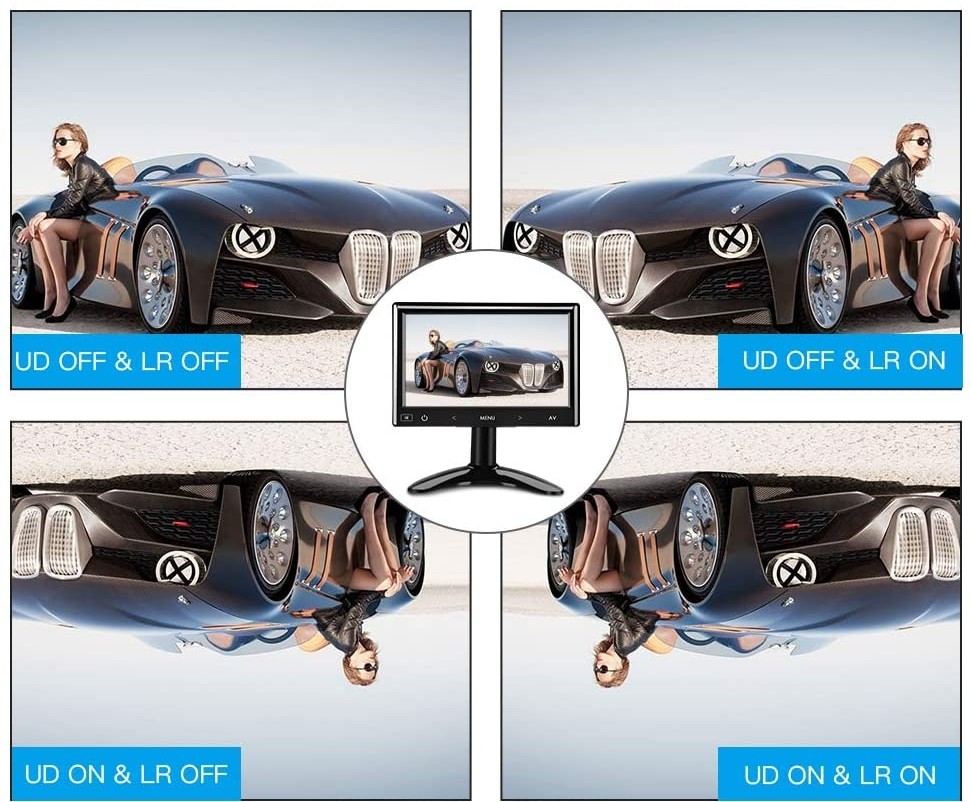 Built-in stereo speakers on the back of the monitor + headphone output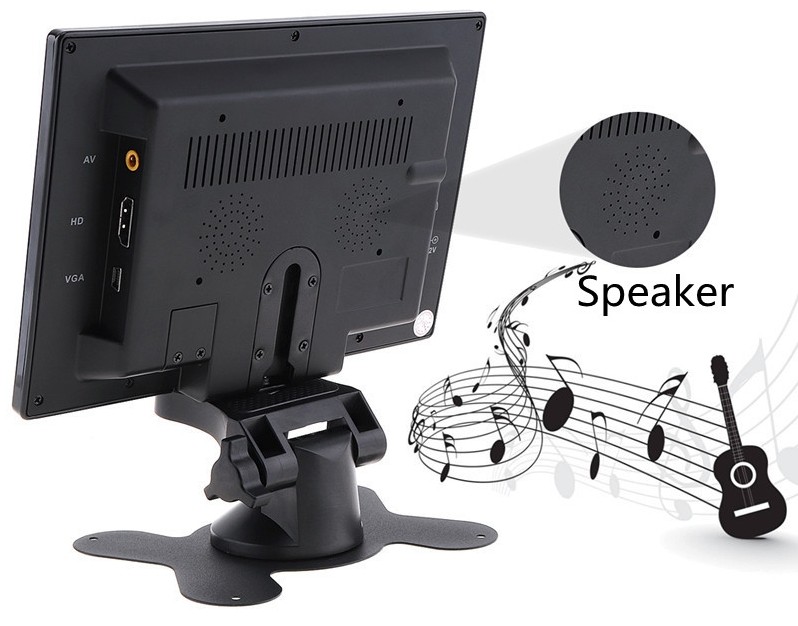 Features:

7 inch monitor


Universal use


WIFI, HDMI, VGA, 2x AV connection


Power supply, or 12V/24V in the car


Remote control

Technical specification:
Screen size: 7" TFT LCD
Aspect ratio: 16:9
Resolution: 1024x600
Brightness: 400CD/m2
Contrast: 500:1
Reaction rate: 200MS
Power supply: DC12-32V
Consumption: 7,8W
2 CVBS video input for 2 VGA cameras
Connection - inputs: 2x AV, HDMI, VGA and image mirroring from mobile to monitor via Wi-Fi
Working temperature: 0-50° C
Supported operating systems: iOS 8 and higher, Android 4,4 and higher, Windows 10 and higher
Wi-Fi: yes, 2,4 GHz, 802.11b/g/n
WiFi signal range: 5 meters
Dimensions: 17,8 x 12 x 2,1 cm

Package contents:
1x Monitor 7"
1x Power cord - mains adapter
1x Car power cable 12V
1x Remote control
1x VGA cable
1x AV cable
1x HDMI cable
1x Console
1x Sticker under the console
1x Manual
Comments
Other Products