Waterproof HD fishing camera into the water with LED light
Accessories
+

+

Micro SD Samsung 16 GB U$ 18.70
Product description

Waterproof HD fishing camera into the water with LED light

Waterproof HD fishing camera into the water with LED light + 1360mAh battery. The perfect water camera for carp fishing and sea fishermen. You can tie this camera to a fishing line and throw it into the water together with the bait to a depth of 20 meters. The camera captures an image in HD resolution of 1280x720 pixels. It has a built-in rechargeable battery with a capacity of 1360 mAh and a recording life of up to 4 hours. Videos are stored on a micro SD card, which is supported up to 32 GB (micro SD memory card is not included).

Videos are saved to the card at 3-minute intervals in AVI format. When hunting at night, you can turn on the built-in yellow LED light, which does not scare the fish, for video recording even in complete darkness. The whole camera weighs only 88 grams, is 12,3 cm high and the diameter of the camera is 3 cm. You simply mount it to the line, attach the bait to the underside and throw it into the water. Later, you can watch the video on your computer and see how the fish reacted to the bait.
Underwater camera for watching fishes - fishing camera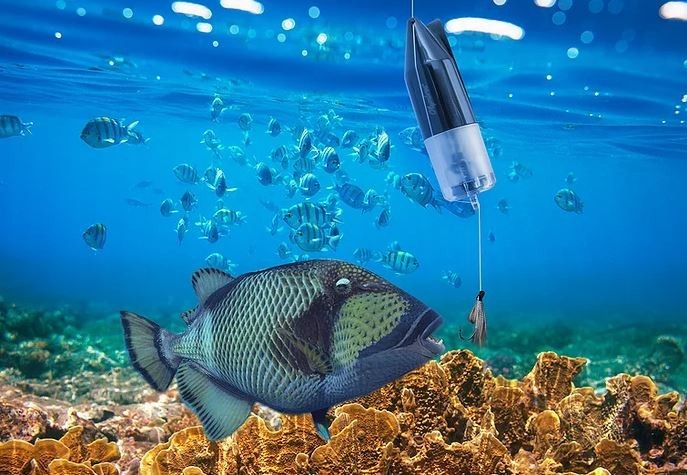 Water cameras can be used for fish monitoring, water exploration, aquaculture monitoring, sports, swimming, diving, snorkeling, surfing ...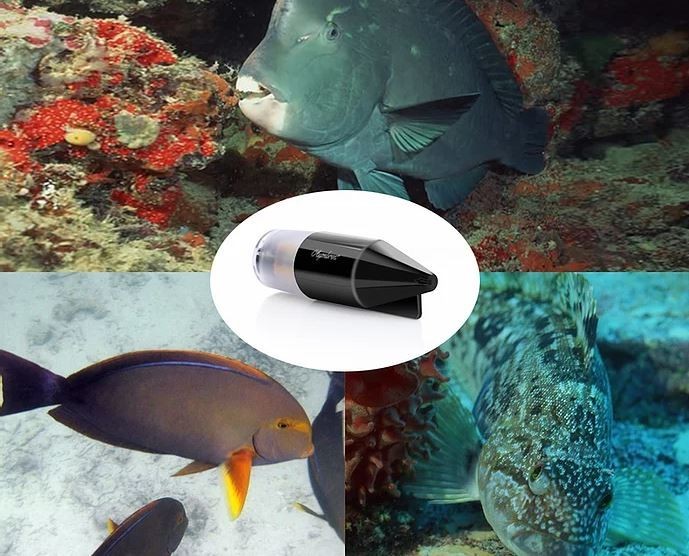 Features:
Hydrodynamic design
Waterproof up to 20 meters
LED light for shooting in the dark
4 hours of recording per 1 charge
HD 720p resolution
Specification:
Water resistance: up to 20 meters
Video resolution: HD 1280x720 pixels
Light: yes, LED
Power supply: built-in rechargeable battery with a capacity of 1360 mAh
Recording time: up to 4 hours
Charging: USB cable
Charging time: 3-4 hours
Video format: AVI
Lens: F = 2,2, f = 4,4mm 5P + 1R
Memory: support for micro SD cards up to 32 GB
Weight: 88 g
Dimensions: length - 12.3,cm, diameter - 3 cm

Package contents:
1x Waterproof fishing camera
1x USB cable
2x Spare rubber sealing rings
2x Snap hook
1x Manual
Comments
Other Products