Voice modulator 7 modes + Headset with microphone
Manufacturer
/
Products aviability
in stock
Products are in stock, ready to send.
Yes! We Ship To
Price excl. VAT
U$ 64.16
Price incl. VAT
U$ 77.00
Product description

Voice modulator 7 modes + Headset with microphone

Voice modulator 7 modes + Headset with microphone and 300mAh rechargeable battery. Suitable for karaoke, video games, recording, dubbing, or funny phone calls. Small portable voice modifier (7 modes) with built-in rechargeable battery and 3,5 mm "jack" output + headphones with microphone. Have a lot of fun with changing your voice. It has a built-in 300mAh rechargeable battery that lasts up to 4 hours of operation per a single charge. The voice changer has 7 different sounds to adjust your voice - man to woman, woman to man, little girl, child, 2x magic voice, deep voice and original voice with echo. The package also includes a metal case and stereo headphones with a microphone.
Voice modulator (Voice changer)

The device has compact size with a light weight of only 25g. Just plug in a headset, connect your device to your smartphone with a 3,5mm "jack-jack" cable and the fun can begin. Easy operation and fast switching of sound effects guarantee the trouble-free use of this miraculous voice changer.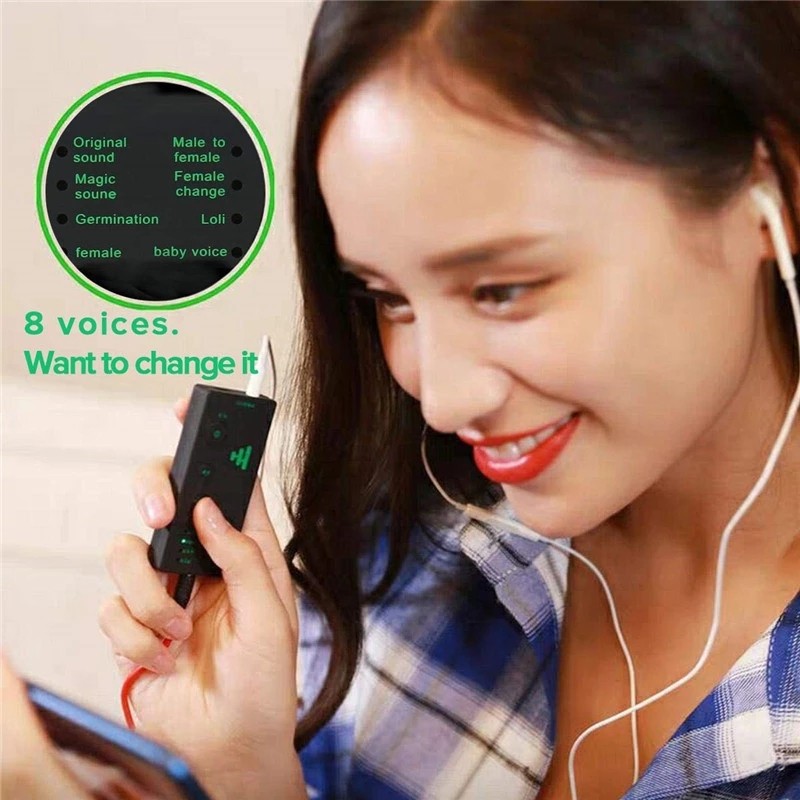 Universal use thanks to the connection via a 3,5 mm "jack" cable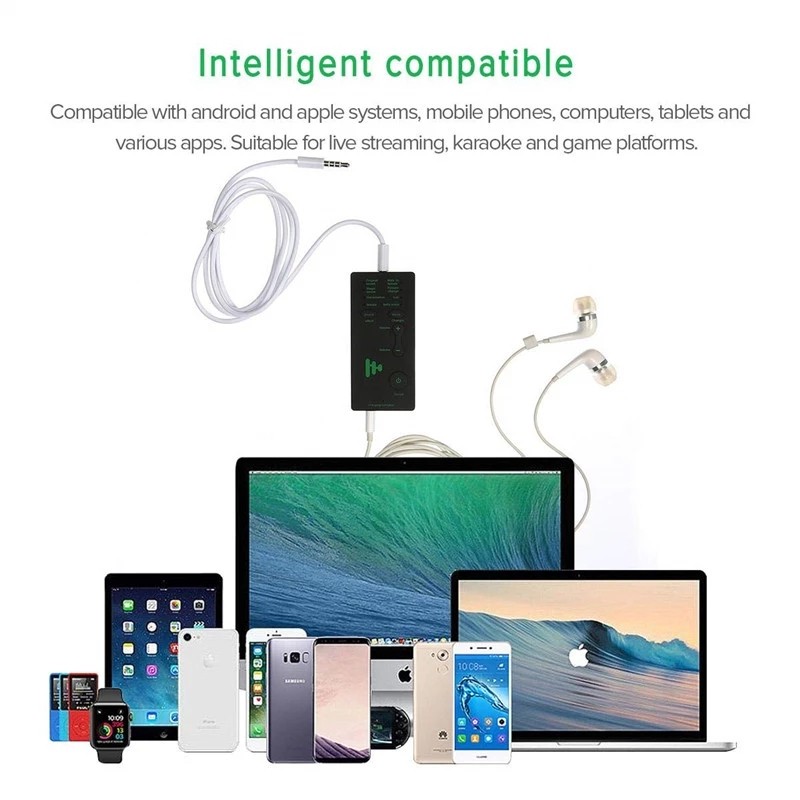 Suitable for karaoke, video games, recording, dubbing, or funny phone calls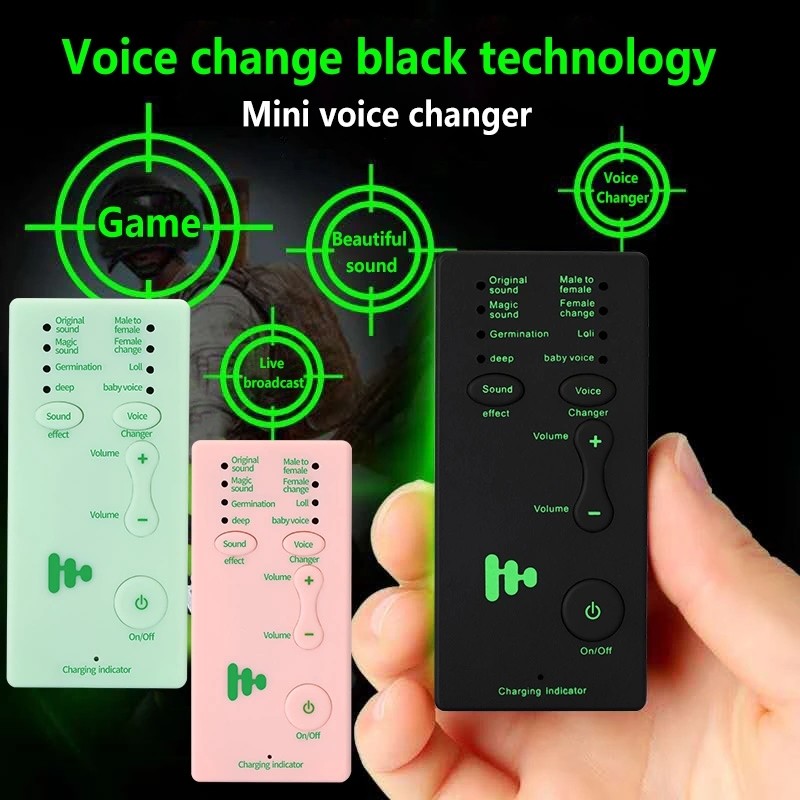 Features:
7 different sounds of voice change
Easy operation
Connection variability
Small size and low weight
Built-in rechargeable battery
Stereo in-ear headphones with a microphone are included
Specification:
Smartphone connection: 3,5mm jack
Power supply: Micro USB cable
Battery: built-in 300mA/3,7V
Charging: DC5V/1A
Battery life: up to 4 hours
Color: black
Signal to noise ratio: 106dB
Dynamic range: 106dB
Dimensions: 75x35x11mm
Weight: 25g

Package contents:
1x Voice changer
1x Jack-jack connecting cable
1x Stereo in-ear headphones with microphone
1x Micro USB cable
1x Metal cover
1x Manual
Comments
Other Products