Veho Pebble XT 5000mAh - portable battery
Manufacturer
/
Products availability

pre-order

Delivery time 1 - 3 weeks.
Yes! We Ship To
Price excl. VAT
U$ 55.00
Price incl. VAT
U$ 66.00
Product description

Veho Pebble XT 5000mAh - portable battery

Veho Pebble XT 5000mAh portable battery and charger for cell phones, MP3 players, GPS devices, Cameras and many other products.

PEBBLE™ 5000mAh portable battery pack charger for iPod, iPhone, Mobile Phones with 10 charging tips.

Charge your portable device on the move without the need for mains power. The pocket size PEBBLE™ portable battery pack will charge all popular mobile phones, including the iPhone (using your own cable), as well as digital cameras, camcorders, GPS, Nintendo DS, PSP plus many more.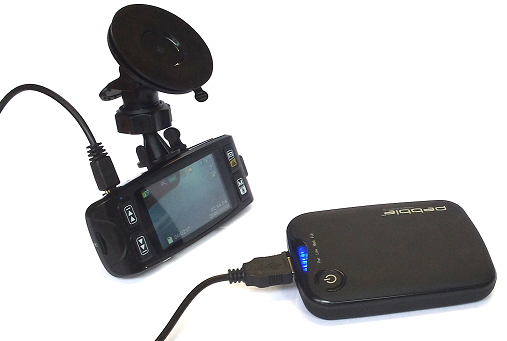 Key features:
- Huge capacity 5000mAH, (about 400% of 3Gs iPhone battery life capacity)
- Pocket size
- Complete with all adapters for most popular devices
- Auto shut off power saving mode
- Includes deluxe neoprene carry pouch with pocket for tips/leads etc
- Charges your device giving you up to 1200 hours standby (Depending on device)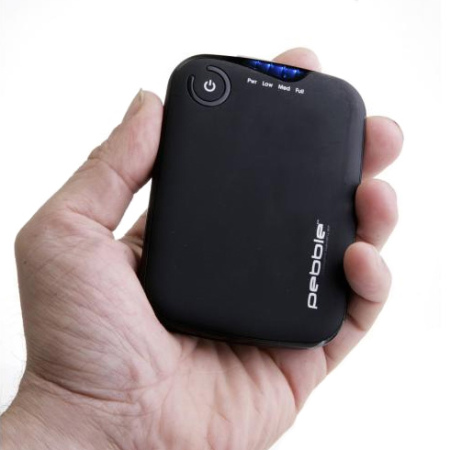 Dimensions:
9.8 cm x 7.2 cm x 1.8 cm
Specifications:
Model Number: VCC-A007-PBP
Capacity: 5000 mA
Battery Type: Li-ion Polymer
Input: 5V 1000 mA
Output: 5V 950 m
Takes 5 hours to fully charge the Pebble
Blank iPhone charged only per hour
What's Included:
1x Pebble External Battery Pack in tacton rubber touch housing
1x USB to DC Cable
1x Deluxe neoprene carry pouch (with pocket for charging tips)
10x Charging tips for various devices
1x User Manual
Comments
Other Products