Veho Pebble Pro XT-13200mAh - portable battery
Manufacturer
/
Products availability

pre-order

Delivery time 1 - 3 weeks.
Yes! We Ship To
Price excl. VAT
U$ 90.75
Price incl. VAT
U$ 108.90
Product description

Veho Pebble Pro XT-13200mAh - portable battery

Veho Pebble Pro XT-13200mAh portable battery and charger for cell phones, MP3 players, GPS devices, Cameras and many other products.

PEBBLE™ Pro-XT 13200mAh portable battery pack charger for mobile devices & notebooks

The PEBBLE™ Pro-XT is the must have accessory for all those who find themselves short on power when travelling or when away from the main power for extended periods. The PEBBLE™ Pro-XT comes with 10 connectors for the most popular laptops/notebooks/tablets and 5 connectors for the most popular phones (Samsung/Micro USB/Mini USB).

The PEBBLE™ Pro-XT has the ability to select the correct voltage for your device and the ability to charge both your laptop and your phone at the same time. The PEBBLE™ Pro-XT ships with a multi regional charging adapter so you can recharge whatever your final destination.

Not only does it charge popular mobile devices like the iPhone (Using own cable), Blackberry, iPad it also charges most common notebooks.

With its massive 13200mah rating it can charge an iPhone over 10 times and with 5 different mobile phone tips and 10 different notebooks tips (16v & 19v at 3.5A output) it is truly universal.

*Please note that this product doesn't include the Apple Lightning connector*


Key Features: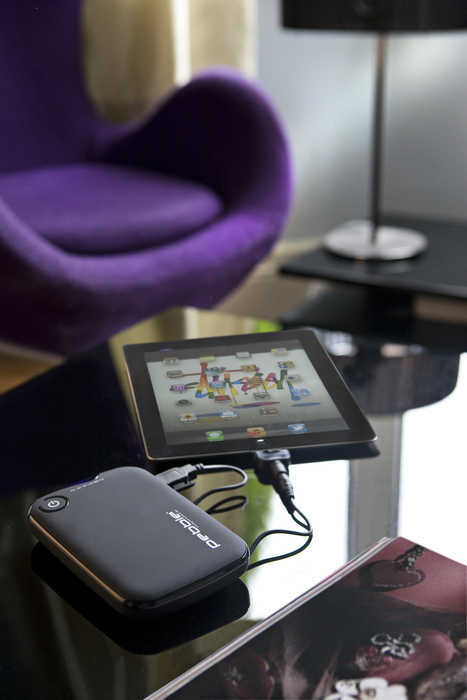 - Massive 13200mAh capacity capable of extending most popular laptops/net books/tablets up to 3.5 amp by minimum 2 to 5 hours usage time (Dependent on device specification)
- 10 Connectors for most popular Laptops/Net books/Notebooks and 5 portable device connectors for Blackberry/Smartphones/other USB portable devices
- Auto shut-off mode to protect against short circuit,over-current,over-charging,and over-discharging
- Dual port charging for laptop and phone at the same time
- Ships with multi region main charging adapter perfect for recharging on the move whatever country you are in.
Box Includes:
- Pebble Pro
- 10 Connectors for Laptops
- 5 Connectors for Phones
- Multi Region Charging Adapter
- Pouch
- Instruction Manual

Please note that the VCC-A010-PRO-XT currently doesn't contain a tip to charge any Macbook. Also please note that the PEBBLE™ Pro-XT is only designed to charge notebooks and laptops through the DC port and USB chargeable devices through the USB port. It will not charge other electronic devices that do not fall into either of these categories.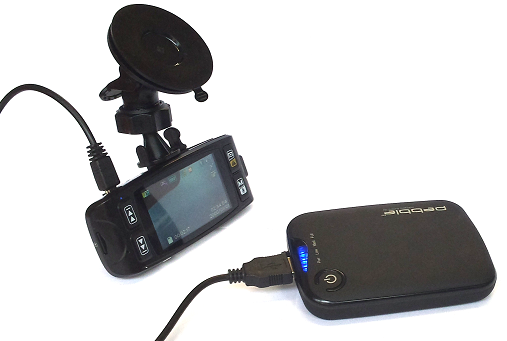 Comments
Other Products