Veho Pebble Explorer 8400mAh - portable battery
Manufacturer
/
Products availability

pre-order

Delivery time 1 - 3 weeks.
Yes! We Ship To
Price excl. VAT
U$ 82.50
Price incl. VAT
U$ 99.00
Product description

Veho Pebble Explorer 8400mAh - portable battery

Veho Pebble Explorer 8400mAh portable battery and charger for cell phones, MP3 players, GPS devices, Cameras and many other products.

The PEBBLE™ Explorer has a large 8400mAh capacity and dual USB port designed to enable charging of 2 devices at any one time.

With a 2.1A output the PEBBLE™ Explorer is designed to charge tablets in the most efficient way. This means that your tablet power is replaced as quickly as possibly when you're low on charge and away from a mains source. Don't worry if your smartphone is also low on charge because the Explorer's dual port design means it's capable of charging 2 devices at the same time. The powerful 8400mAh battery can give most tablets a complete full charge and most smartphones up to 5 charges.

The stylish blue LED power indicator means you can keep a close eye on the Explorer's exact capacity when charging your devices and also when you are recharging your Explorer. An 8 hour mains charge to the Explorer will give your portable devices hours of additional usage while you are away from the mains which makes it the perfect companion for camping, trekking, festivals as well as business users who easily drain their portable devices during a long busy day.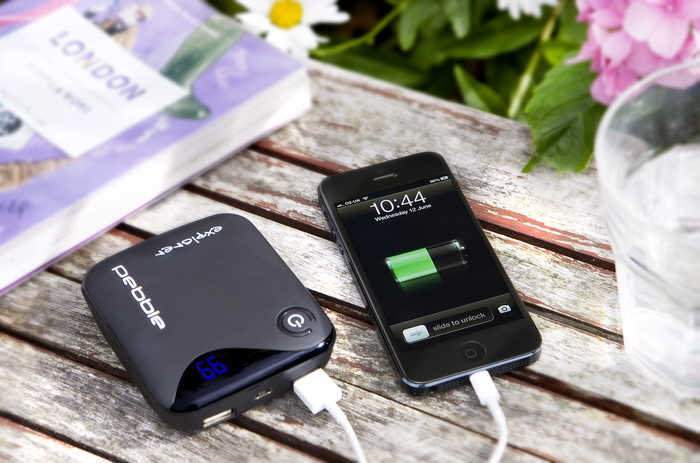 Key Features: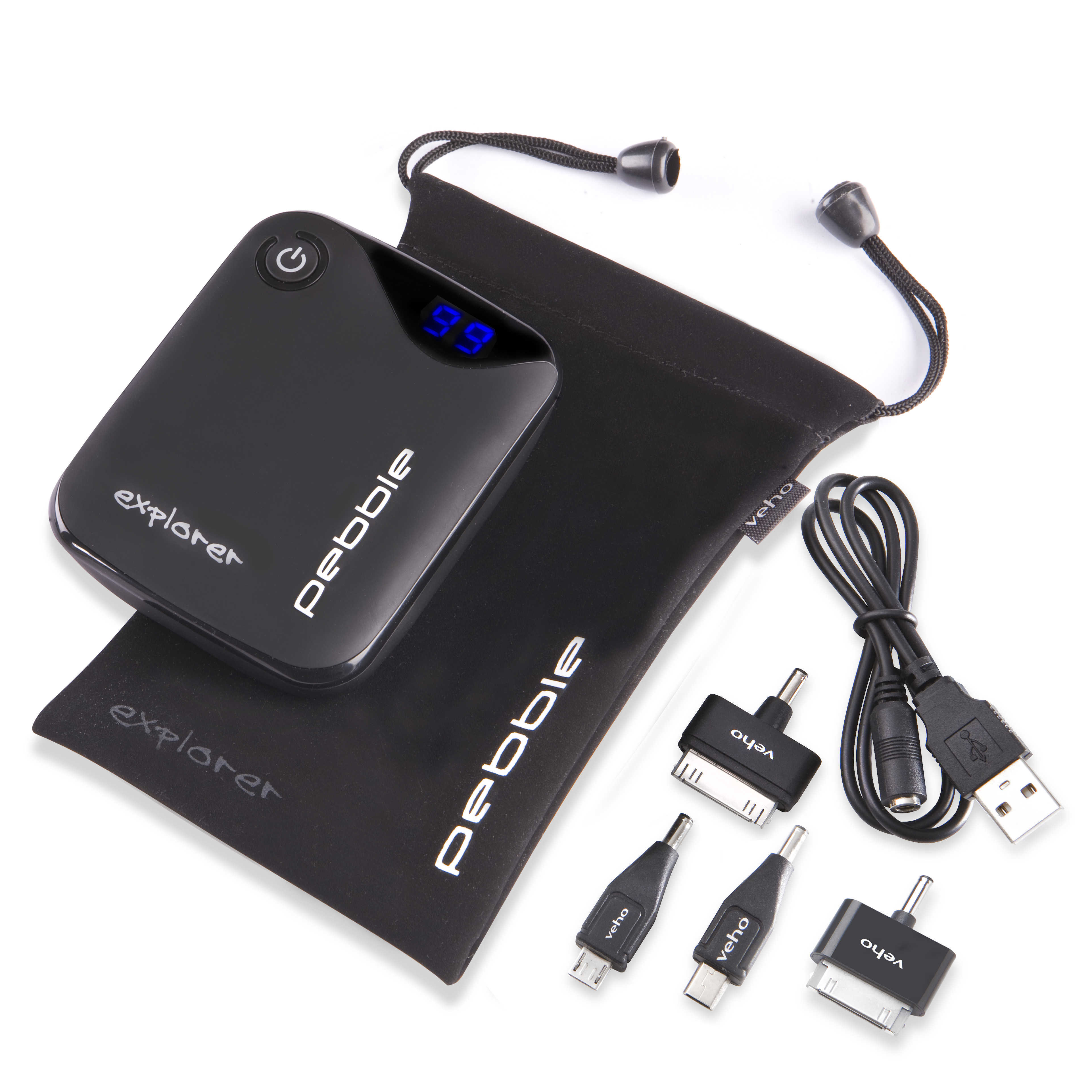 - Powerful 8400mAh portable and rechargeable battery for tablets, smartphones and USB rechargeable devices
- Dual 2.1 Amp USB outputs designed to charge tablets and smartphones fast and efficiently
- Digital LED indicator giving exact percentage charge available
- Auto shutoff mode to protect against short circuit, over-current, over-charging, and over-discharging
- 8 hour charge time will give weeks of portable battery life for multiple devices (iPads, iPods, Kindle, Samsung Galaxy, iPhones, smartphones, etc.)
In The box:
- PEBBLE™ Explorer Rechargeable Battery
- Pouch to carry connectors and cables
- Charging Cable
- Connectors Mini USB, Micro USB, Dual 30 Pin/Samsung Galaxy Tablet
- Quick Start Guide
Comments
Other Products