Spy WiFi Full HD camera with 90° angle and motion detection
Accessories
+

16GB Micro SDHC Class 10 Kingston U$ 18.70
+

Product description

Spy WiFi Full HD camera with 90° angle and motion detection

Miniature Spy WiFi Full HD camera with 90° angle and motion detection and with battery can send notifications in case of disturbing directly to your email, and with the option to watch real-time images via the mobile phone. With a miniature lens size of just 10x10 mm, you have an incredible number of options where you can place a mini pinhole camera for unobserved viewing. The image captured by the mini camera are in Full HD 1920x1080 resolution and photos in 4032x3024 resolution, which is high enough for detailed recording.

The device supports WiFi connectivity and is wireless, allowing easy installation on the wall or ceiling, and you can then control all camera functions through the freely available app Pro iCam for smartphones (iOS, Android) where you can change the video resolution, the length of each video, the recording method - motion detection or continuous recording. The security camera can be connected to a home router via WiFi or P2P, allowing you to view the picture anytime and anywhere using your mobile phone.
Pinhole camera can send notifications in the event of a space violation directly to your E-MAIL.
Snapshots are saved on a micro SD card supported up to 128GB. Camera can be powered via 1200 mAh lithium battery, permanent power supply AC/DC adapter or from powerbank connection via a USB cable. Small dimensions, discreetness and independence from external power make this camera a very useful tool compared to large security cameras. The biggest advantage of this camera is that it captures the real behavior of people who do not know they are monitored by a security camera, what in combination with small camera dimensions and a long neck of lens up to 15 cm, ensures unobtrusive installation in the interior. Thanks to 90° angle of scanning and high resolution, it is the perfect choice for monitoring of apartment, house, office, or other space in your absence.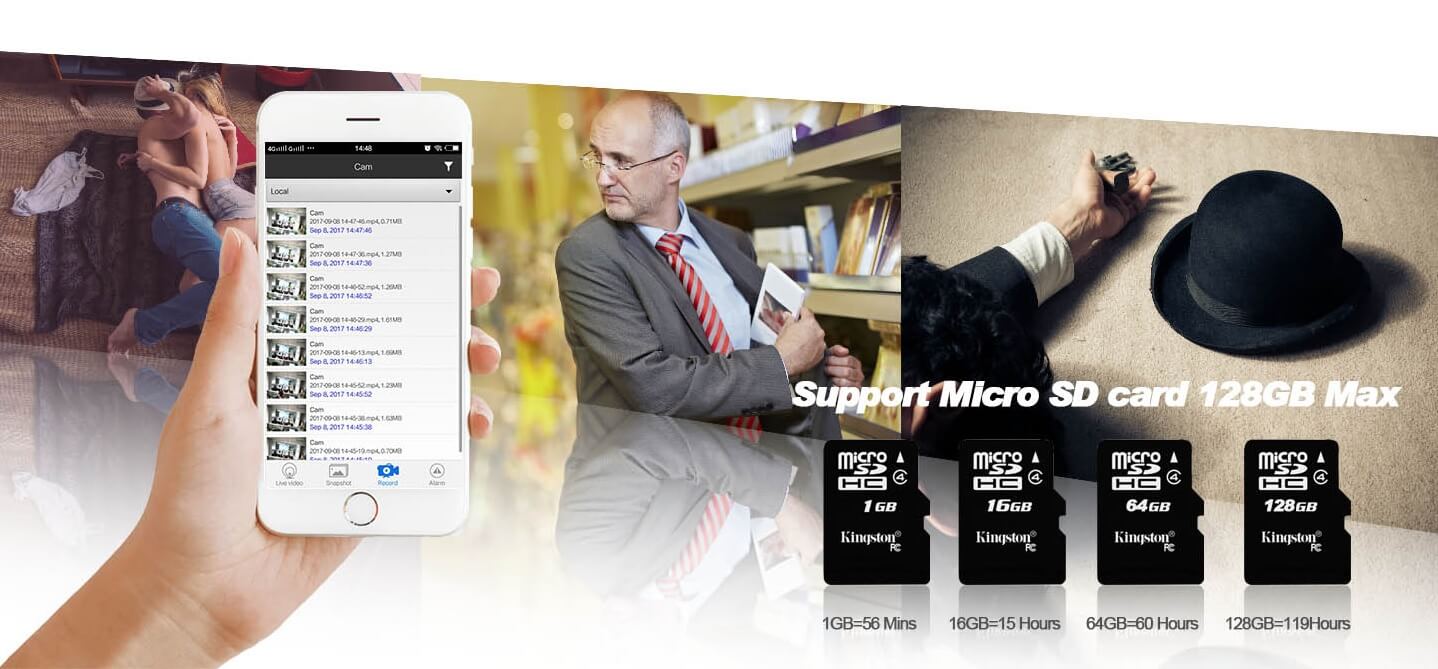 Features:
Miniature Full HD Camera
WiFi connection
Motion sensor with notification alert
Uses microSD cards up to 128GB
Mobile phone application control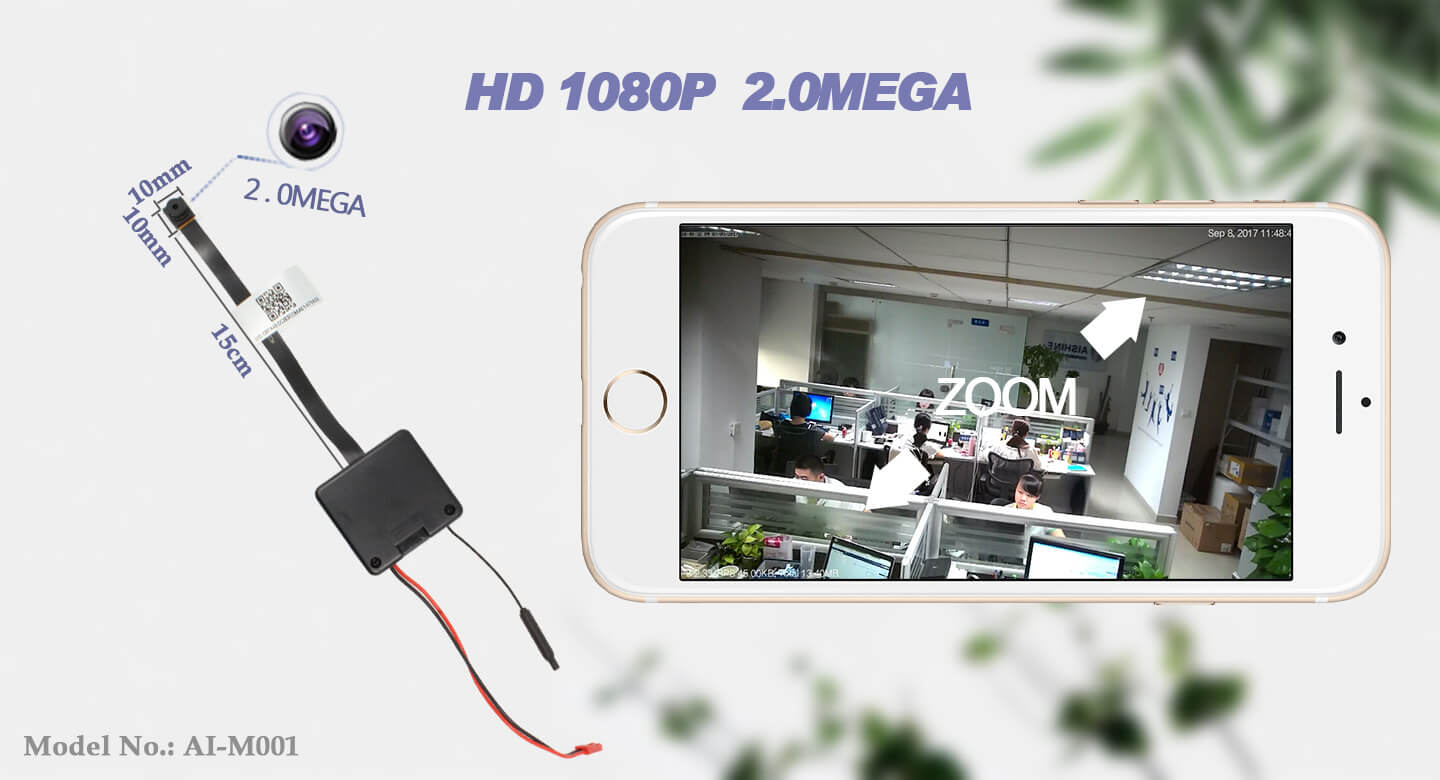 Specifications:
Image sensor: 2.0Mpx CMOS
Video resolution: 1920 x 1080p Full HD 25 fps
Photo resolution: 4032 x 3024
Video format: AVI
Compressed format: H.264
Angle of view: 90 °
Lens cable: 150 mm
Lens size: 10 x 10 mm
Battery: 1200 mAh rechargeable
Working time: 3-4 hours
Motion detection and notification notifications
Maximum capacity of the memory card: 128 GB
Operating system: iOS 7 and higher, Android 4.1 and higher
WiFi: Wi-Fi 802.11 b / g / n, P2P
Weight: 80 g
Package contents:
• 1x Mini WiFi camera
• 1x Battery
• 1x USB cable
• 1x User guide
•1x CD with software
Comments
Other Products