Spy Sunglasses with Camera and Full HD recording
Accessories
+

16GB Micro SDHC Class 10 Kingston U$ 18.70
+

Product description

Spy Sunglasses with Camera and Full HD recording

Spy Sunglasses with camera and full HD recording - unique spy shop products for best price. ISO EN 9001:2008 certified online seller. The camera in the glasses you can buy in our online e-shop.

You must definitely see the video recorded by the stylish glasses, it is a full HD resolution of 1920x1080 pixels. Glasses are very stylish and no one knows that there is a hidden camera. There is nothing easier and more practical than the camera built in the glasses. There is only one button to turn on and off the recording of your videos. Imagine that you are somewhere on holiday, concert and you can record exactly what you see. Put on the glasses and record full HD video anywhere you want.
Spy Sunglasses with camera and full HD recording 1920x1080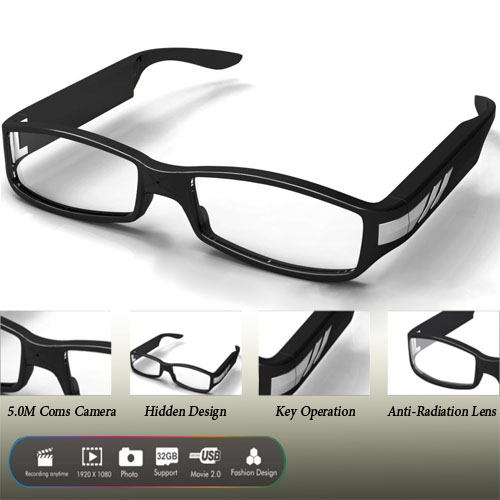 Specifications:

Model: Camera eywear V12
Sensor Technology: CMOS
Video Format: AVI
Video resolution: 30 fps/1920 * 1080 FULL HD
Photo resolution: 2560x1920
Memory: Support micro SD card (up to 32GB)
Lens: 5 Mega pixels CMOS
Interface: USB
Power adapter: 5V DC/160 mAH
Package includes:
Spy Sunglasses with camera and full HD recording
Cloth cover for glasses with camera
Cleaning cloth
USB for power
Comments
Other Products