​Spy mini camera with 20x ZOOM zoom with FULL HD + WiFi (iOS/Android)
Accessories
Product description

​Spy mini camera with 20x ZOOM zoom with FULL HD + WiFi (iOS/Android)

Spy mini camera with 20x ZOOM optical with FULL HD + WiFi (iOS/Android) to use with smartphone (mobile phone). The possibility of Live remote transmission of the image from the camera via the Internet, using the MOBILE app, it is controlled via a smartphone + video recording in FULL HD on a micro SD card. The powerful FULL HD camera records video in a resolution of 1920x1080 pixels. You connect it to your phone via a wireless Wi-Fi connection, it is controlled via a mobile application - it is compatible with Android and iOS and remote monitoring is possible.

Video recording can be saved directly to the phone or to the camera on a micro SD card - it is supported up to 128GB. The camera is powered by a built-in rechargeable battery that is charged using a micro USB cable, you can also use a power bank. A telescopic lens with a 65mm lens guarantees 20x zoom.
Small zoom camera for mobile with FULL HD resolution and 20x Optical ZOOM zoom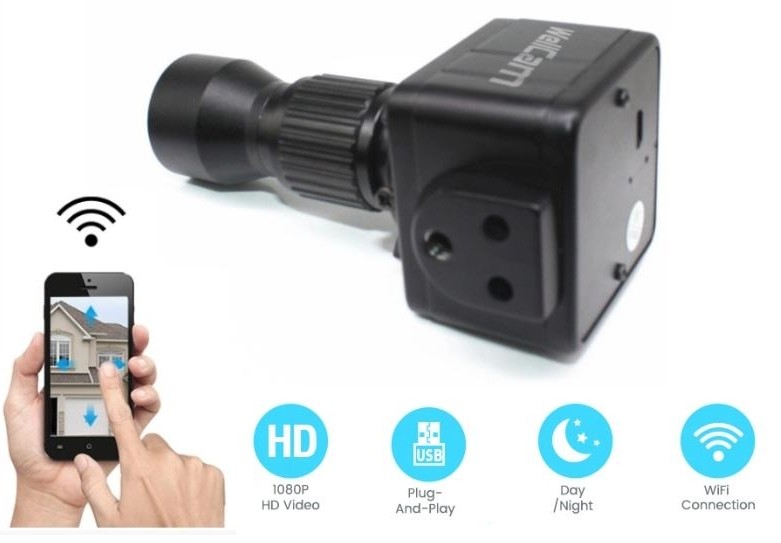 The camera has a thread for a tripod on the bottom of the body. It is the perfect video tool for watching and filming animals in nature, sports and cultural events, or even for taking photos with sufficient zoom. After connecting to a home wifi router, it serves as an IP camera - you have access to watching live image transmission from anywhere. The functions of night vision and motion detection are also important - the recording starts when motion is detected in front of the camera.
Possibility of live remote transmission of the image from the camera via the Internet using the supplied smartphone app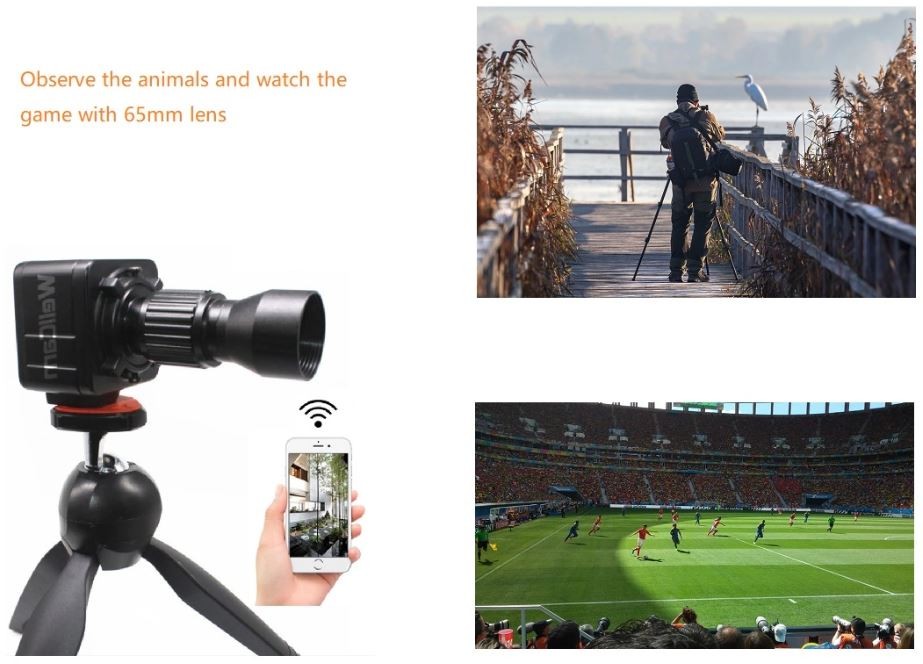 Mini WIFI IP camera 5x5,7x10,8cm with 20x zoom - 20x zoom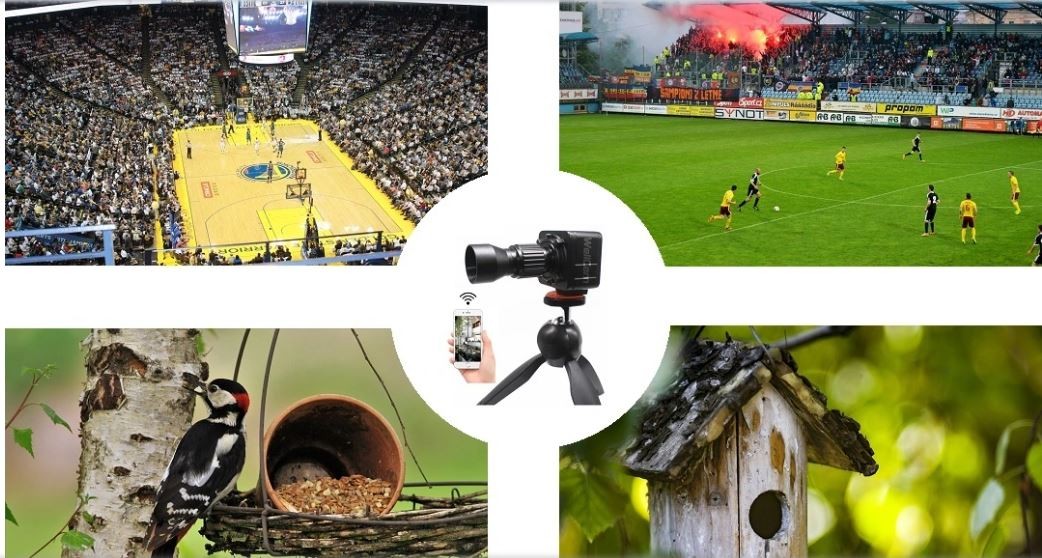 WIFI IP camera with motion detection and mobile application for Android and iOS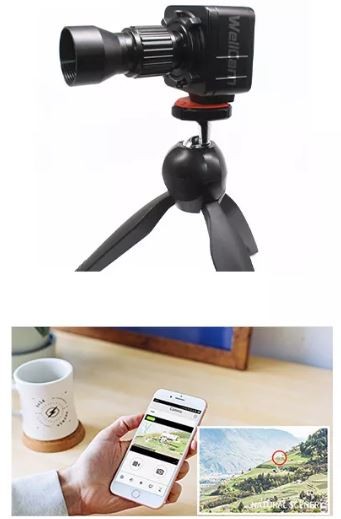 Specification:
Zoom: 10-20x
Features: video recording, photos, motion detection
Video resolution: FULL HD 1920x1080 pixels
Shooting: 25fps
Wifi: yes, 2,4GHz
Micro SD card support: yes, up to 128GB
Sensor: CMOS 1/3"
Viewing angle: 180°
Lens: 65mm
Range/visibility: 150-200 meters
Power supply: built-in rechargeable battery
Charging: DC5V/1A USB cable (requires power supply - battery not included)
Tripod thread: yes
Dimensions: 5x5,7x10,8cm
Weight: 300g
Package contents:
1x Zoom wifi camera
1x Micro USB cable
1x Manual
Comments
Other Products