Spy camera USB flash drive with HD video + sound recording and motion detection
Accessories
+

Product description

Spy camera USB flash drive with HD video + sound recording and motion detection

Spy camera USB flash drive (key) with HD video + sound hidden recording and motion detection, with support for an SD card up to 32GB. The USB stick also works as a spy hidden HD camera with video and microphone. This portable pocket small spy camera is very convenient to carry and is completely unobtrusive in the shape of a USB drive. This mini camera can be used for many purposes from espionage needs, personal security, professional monitoring or any unobserved monitoring.

For example, keep an eye on your unfaithful partner, children, tenant, roommate, babysitter, grandparents, employees, at home, in the bedroom, in the hotel, in the dormitory, at work, in the office, in the hospital, or anywhere else.
Spy camera in USB stick (flash drive key) with HD video + audio recording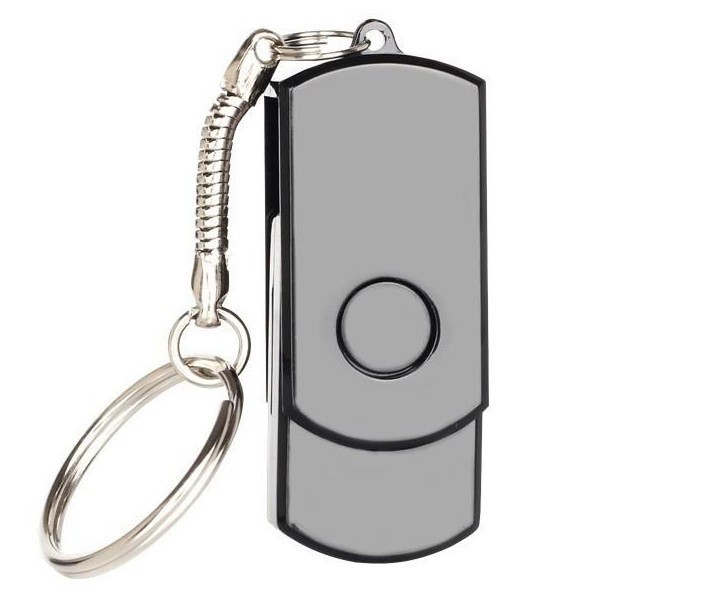 Multifunctional device - hidden camera, the device can be used for photography, video recording, web camera and TF card reader. In addition to the built-in battery, you can also connect a portable power bank or USB charger for continuous work. The camera is able to record even while charging. The camera also has recording with motion detection. The USB disk camera has an HD video resolution of 1280x960 pixels, providing you with a clear image and high-resolution video, the device has a built-in microphone. With an external SD/TF card with a storage capacity of up to 32GB, it can help to save various kinds of data, video is saved in AVI format and photos in JPG format. The working time of the battery is approx. 60 minutes per charge (with an external battery you can extend the battery life several times).
USB FLASH DISK Spy or security camera with a storage capacity of up to 32 GB micro sd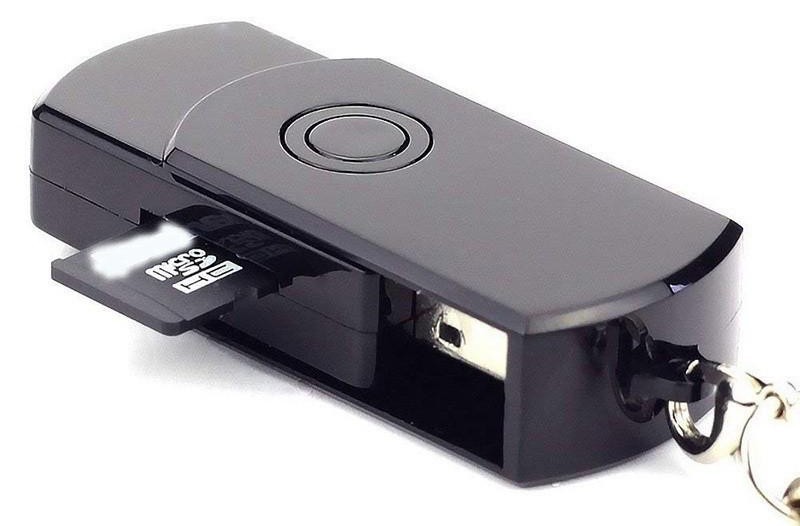 A mini spy camera with a built-in rechargeable battery that can provide up to one hour of continuous recording per battery charge, it can be quickly recharged from any PC or USB port. It can also be charged while recording video.
The HD security camera has only one button to operate and three steps to record. Before first use, remember to fully charge and make sure you have an SD card inserted in the USB drive. Supports TF/SD card with a capacity of up to 32GB (not included).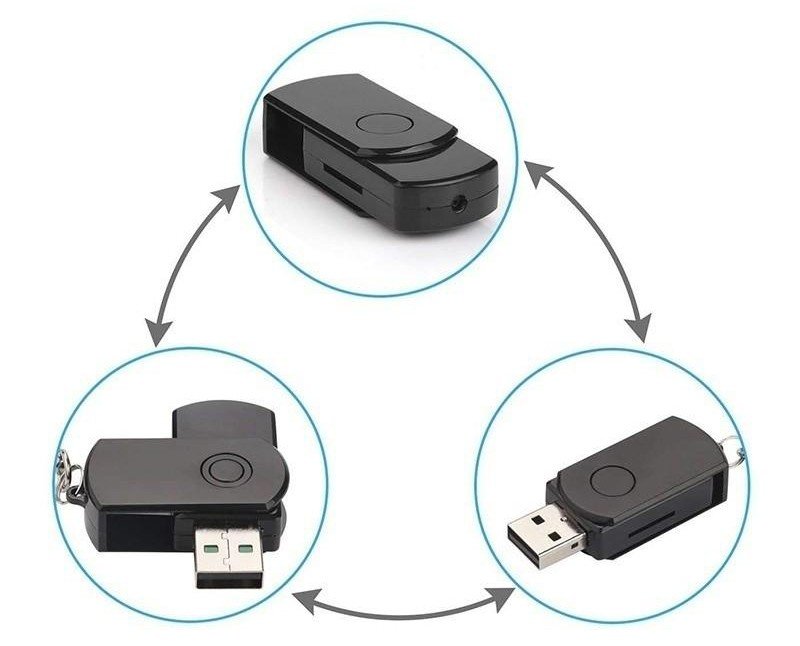 Product specifications:
The camera does not work without a memory card, the USB disk does not have its own storage space, please insert a TF/SD card before use
Fully charge the camera (about 3 hours) before first use.
The incorrect direction of inserting the memory card will also result in the impossibility of recording video or taking photos, and the computer cannot recognize it.
In standby mode and without pressing any button, the mini camera will automatically turn off after one minute to save power.

Features:
Simple operation
Elegant design
Compact size
Lightweight and portable
With motion detection
Built-in rechargeable battery
It can be used as a PC camera
Able to take a photo, video
Built-in microphone
SD/TF card support up to 32GB
Specifications:
Video format: AVI
Image format: JPG
Video resolution: 1280 x 960
Video frame rate: 30 frames per second
Photo resolution: Max. 1600x1200
Battery working time: approx. 60 minutes
Charging voltage: DV-5V
Port types: USB 2.0
Storage types: TF/SD card (not included, up to 32GB)
Microphone: Built-in
Time/date stamp in video: Support
Color: black
Dimensions (L x W x D): 48 x 18 x 12 mm
The package contains:
1x USB disk with camera
1x USB cable
1x Hanging key ring
1x Instructions for use
Comments
Other Products