Spy bluetooth earpiece + Ultra powerful 7W amplifier + mic
Accessories
+

Battery for spy earphones U$ 5.50
+

External microphone for spy headset U$ 20.90
Product description

Spy bluetooth earpiece + Ultra powerful 7W amplifier + mic

Spy bluetooth earpiece + Ultra powerful 7W amplifier + mic is latest invisible headset earpiece with external sensitive microphone. Currently TOP model on the market of spy headphones !!! Invisible earbuds - nano mini spy earpiece + 7W amplifier for security and students purposes (exams) is ideal micro headset for you.

Everyone knows the situation in your life when you would appreciate that someone could advice you or help you in a difficult situations and without anyone knowing about it. It is made for students during testing, exams, the traders during business meetings and for other situations. Improved spy earpiece is a revolutionary device that allows you to connect with someone remotely using your mobile phone, but without anyone knowing about it. For controlling bluetooth box just insert your SIM card and switch on the device.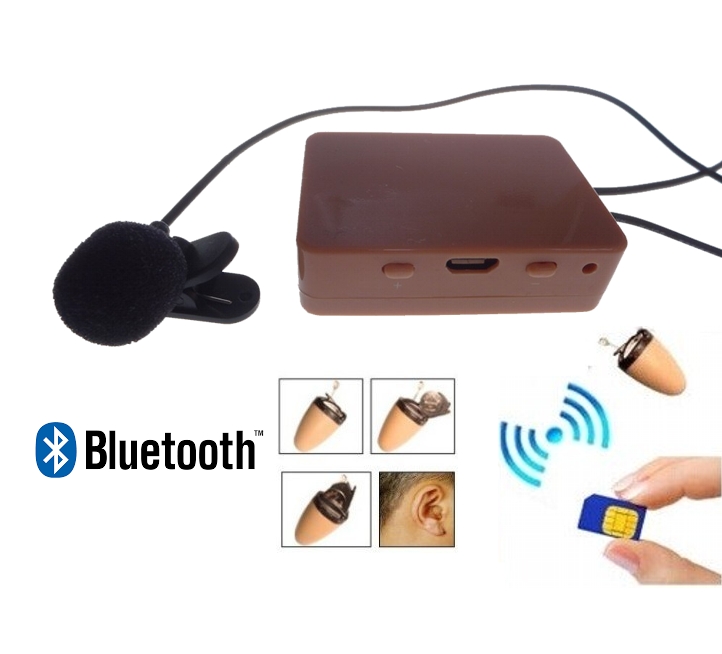 Hang on bluetooth necklace on neck to pair transmitting device with earphones and insert mini headphones into the ear. Using the ultra powerful amplifier with power 7W, the signal is transmitted wirelessly to the receiver, where the signal is converted into voice. The necklace has the extended cable better than the previous model, therefore the entire device can easily be hidden in your pocket. For communication serves sensitive microphone that you can clip on clothing. After calling on the SIM card, the device automatically receives a call and you can start communication.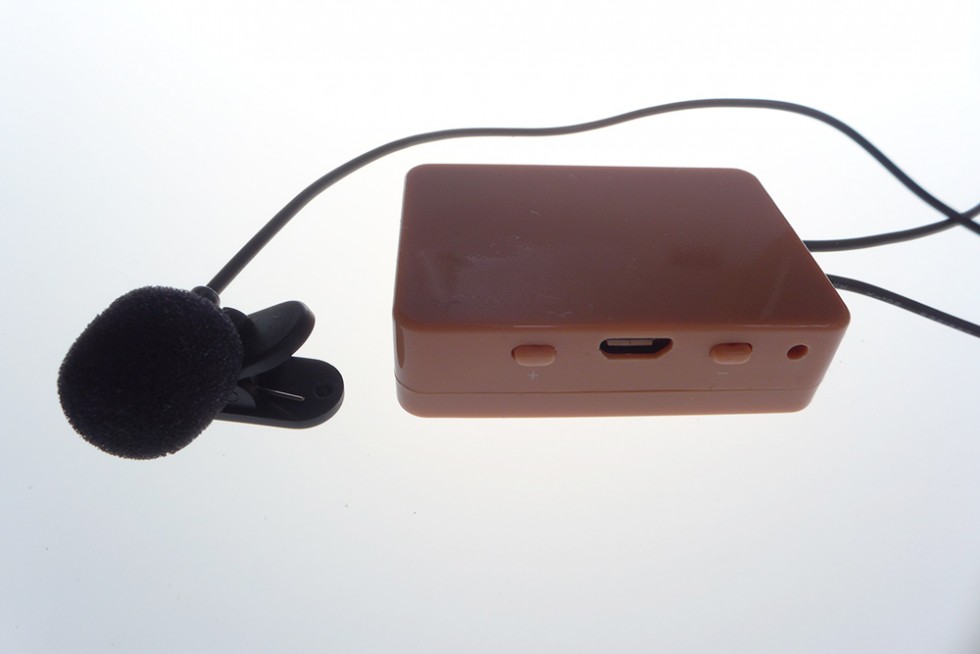 We recommend to customers not to buy cheap imitations of poor quality of spy earpiece through unverified sellers.
The guarantee of the spy earpiece - 24 months. Expert advice and service.
Spy earphones are shaped to fit into the eardrum - to be inconspicuous. It is made of non-toxic material. Spy earpiece for sale at a great price you can buy online in our e-shop. Look at our offer and find what you look for.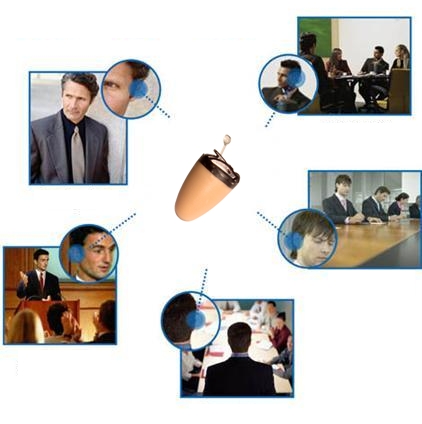 The latest improved model of the popular spy earpiece. Compared to the previous model it has improved anatomical shape, to be able to completely seal the ear against sound leakage into the environment. The handset consists of the latest sensitive receiver (coil), a stable micro speaker with a very bright and clear sound with minimized noise. The earpiece is powered by one miniature button battery. The earpiece you can easily insert into the ear canal. On the earpiece is attached a transparent hook with which you can take out the earpiece from ear. For even easier handling with the handset we offer in our e-shop the magnetic tweezers. Battery with a battery life up to 7 hours included.
Features:
Professional design, excellent sound quality
Ergonomic design, convenient handling
Battery life up to 7 hours
Simple operation and receiving calls.
Support hands-free for two-way communication.
Specifications:
Frequency Response: 180Hz-5600Hz
Distortion rate <2%
Output: 115 db
Optimum value: 40 db
Sensitivity: <100 db
Operating current: 0,65 mA
Noise: 20 db
Amplifier: 7W
Talk time per one charge: 12 hours
Operating temperature: -10° C - 60° C
Battery type: SR416SW 337
Battery life: up to 7h
Dimensions/weight: 13x6mm /0,5 g
Pack size/weight: 52x42x14mm/0,8 g

Package contains:
1x Spy earpiece
1x Clip microphone
1x Bluetooth loop 7w for hanging on neck
1x USB cable
1x Power Adapter
1x Battery
1x Manual
Comments
Other Products