Spy bluetooth earpiece SET - Earphone with GSM pen + Nano SIM support
Accessories
+

Battery for spy earphones U$ 5.50
Product description

Spy bluetooth earpiece SET - Earphone with GSM pen + Nano SIM support

Spy bluetooth earpiece SET - Earphone with GSM pen + Nano SIM support​ - best mini invisible spy earbuds - test helper for students, but also for other purposes. GSM pen for SIM card with spy handset - inconspicuous eavesdropping and communication via mobile phone with another person. Each of us knows situations in life when you would appreciate someone advising you, helping you in a difficult situation without anyone knowing about it.

It is intended for students during exams, for businessmen during business negotiations and in other situations. The improved model of the spy handset is a revolutionary device that will allow you to connect with someone remotely through your mobile phone, but without anyone noticing. Activating the device is very simple. Insert the SIM card into the GSM pen and turn on the device.
Spy earpiece for exam cheating with GSM pen + Nano SIM support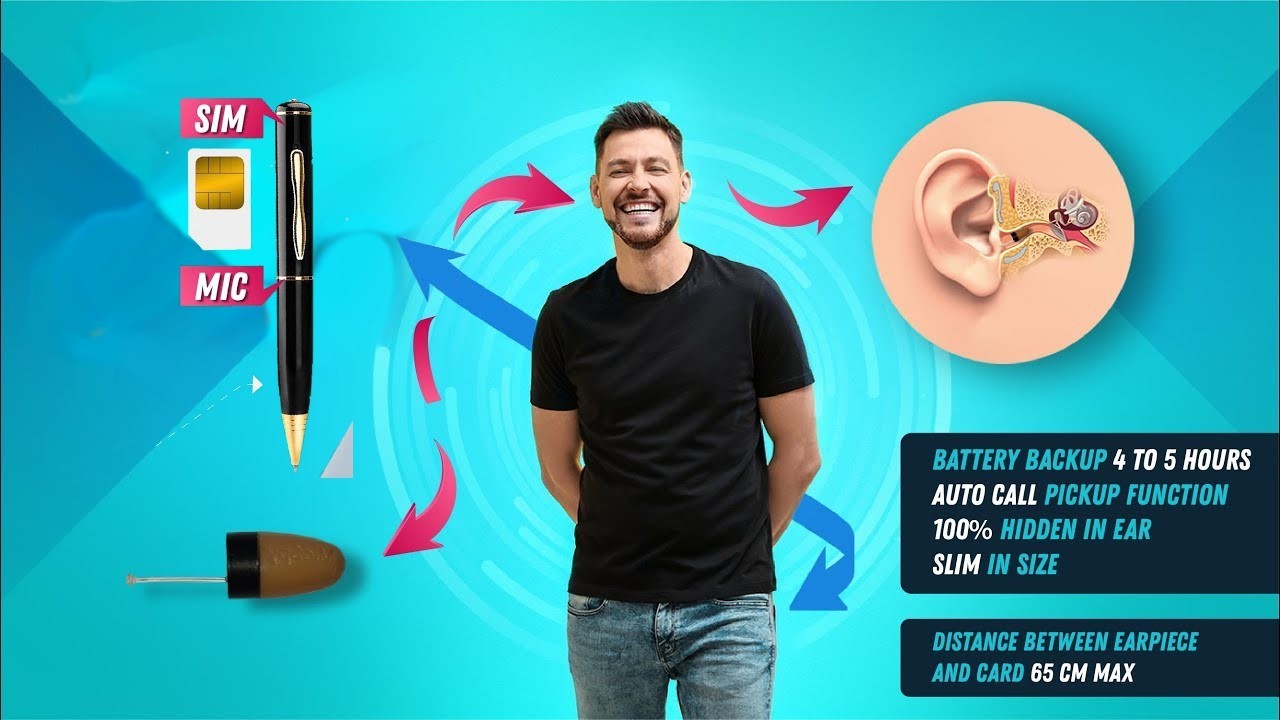 Place the pen near the earpiece to pair the transmitter (pen) with the earpiece and insert the mini earpiece into the ear. A signal is transmitted wirelessly to the handset, where the signal is converted into voice. The entire device is wireless and thus absolutely unobtrusive. A sensitive microphone is used for communication, which is built directly into the pen. After calling the SIM card, the device automatically accepts the call and you can start communication.
Spy earbuds - Micro Earpiece wireless and invisible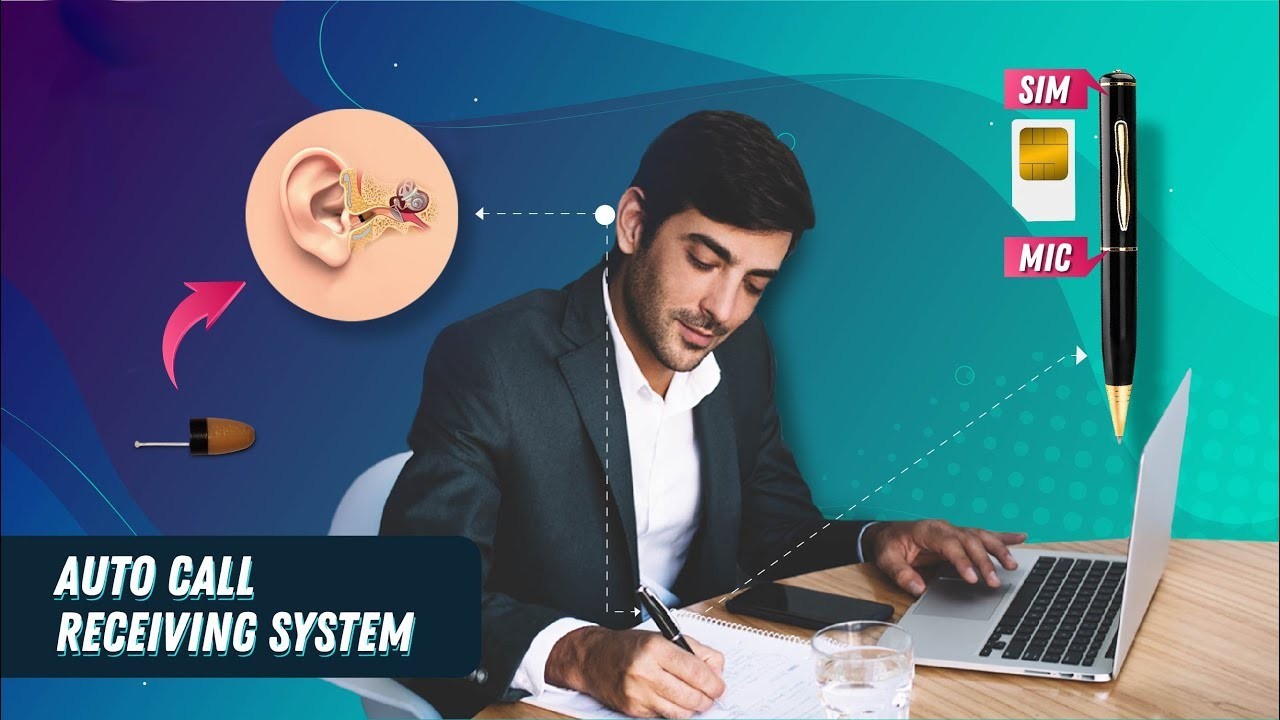 This spy pen also serves as a full-featured writing pen, thus increasing its stealth. The handset is powered by one miniature button cell battery. You simply insert the earphone into the ear canal of your ear. A translucent hook is attached to the handset, with which you can just as easily remove the handset from your ear. For even easier handling of the handset, we offer magnetic tweezers in our e-shop. The pen has a built-in rechargeable battery with a capacity of 300mAh, which is recharged using a micro USB cable.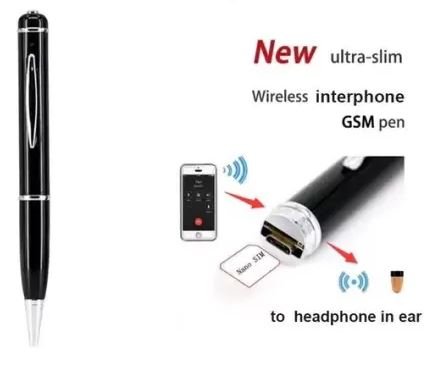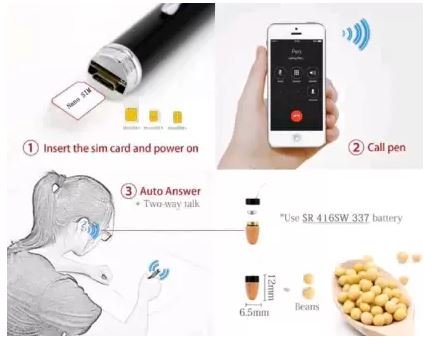 Specifications:
SIM card type: Nano SIM
Built-in microphone: yes, with a sensitivity of 38dB - it will also captures whispers
Reach: up to 60 cm
GSM networks: 850/900/1800/1900 Mhz (works worldwide)
Powering the pen: built-in rechargeable battery with a capacity of 300mAh
Battery life: up to 4 hours
Handset battery: 1,55 V (337 SR 416SW) Battery life up to 5 hours
The GSM pen contains a 15W amplifier

Package contents:
1x Spy headset with battery
1x GSM pen
1x Manual
Comments
Other Products