Smoke detector camera FULL HD + WIFi + IR LED
Accessories
+

16GB Micro SDHC Class 10 Kingston U$ 18.70
+

Product description

Smoke detector camera FULL HD + WIFi + IR LED

Smoke detector camera FULL HD + WIFi + IR LED night vision. Smoke alarm camera for online hidden monitoring of people via WiFi with support (Android/iOS) will guarantee you security and control of your home or work space. Hidden spy camera - keep an overview of what is happening in the space you want to monitor. Nowadays, it is important that we protect our privacy and what we love. Conventional cameras are still frequently used, but sometimes we don't want the camera to be visible or too noticeable. This hidden camera is located in an imitation of the smoke sensor, which ensures that no one will notice it and you will record everything you need. Spy hidden camera that you can buy online for a good price directly at our store.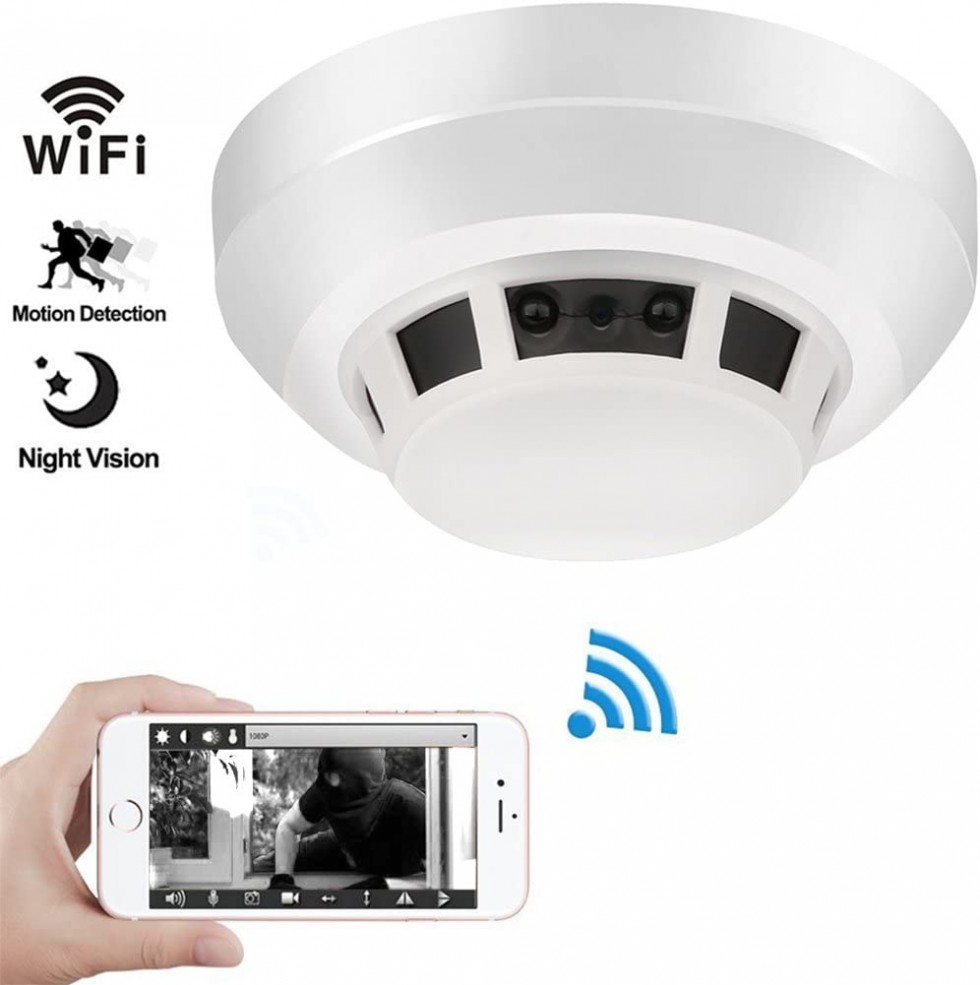 Hidden camera to your apartment also has the advantage of watching and monitoring, for example your pets or children while you are at work - it does not act as distracting as conventional cameras and thanks to its design fits perfectly into the room. Thanks to the 90 degree recording angle and wall mounting, the camera captures much more images than if it was laid for example on the table. It also records video with audio and supports micro sd cards up to 32GB.
Hidden camera smoke detector​ - online monitoring of animals, house, conferences or children via WiFi.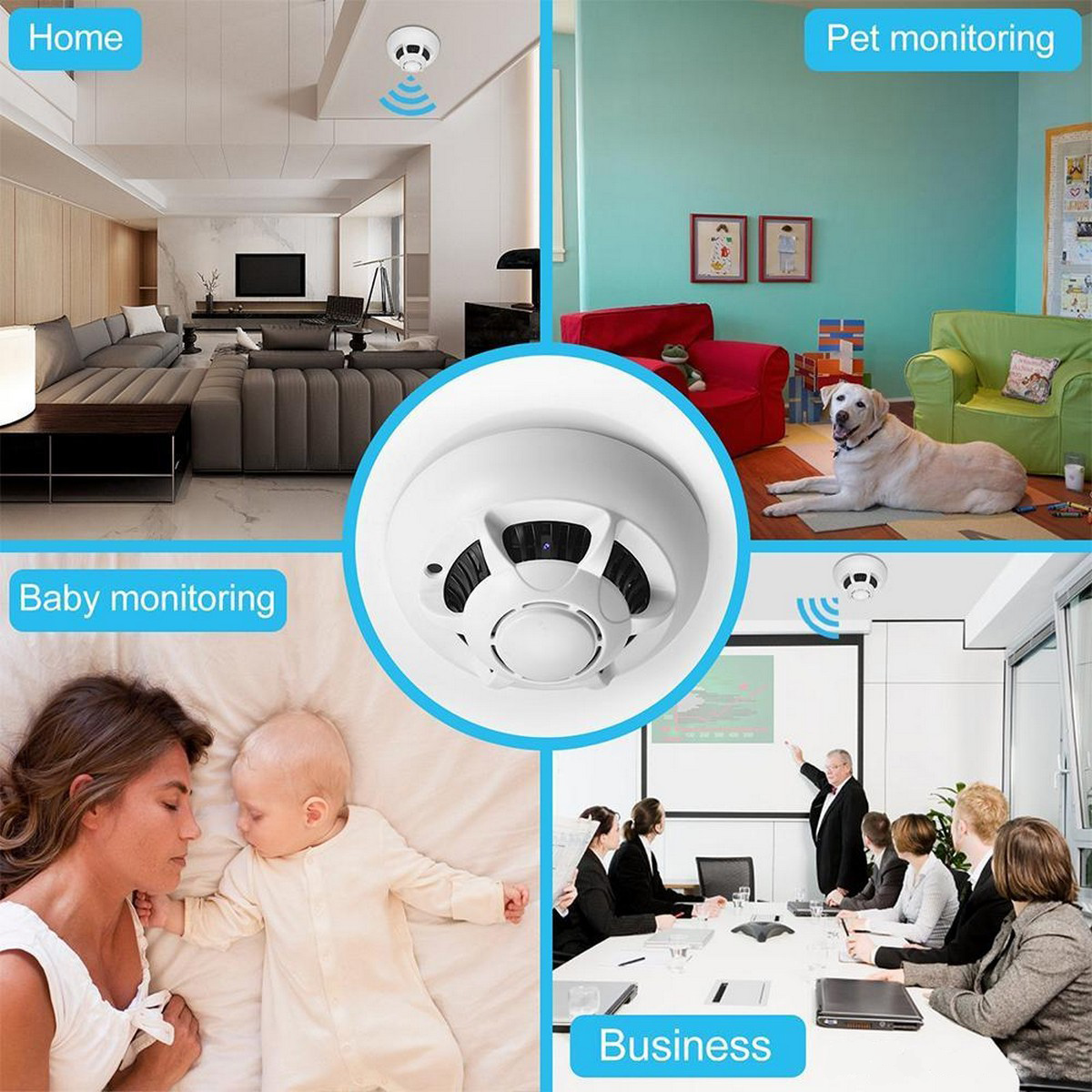 The biggest advantage is that this video camera has WiFi. You can connect to it through the application available for both Androi and iOS, and you can easily watch what's going on wherever you have internet access. You can also change camera settings or save images or videos directly to your mobile phone. The spy camera records videos in Full HD - you can also change the camera resolution in the settings via the mobile, what can save the data while watching live stream. IR night vision improves the visibility in bad light conditions, so you can see exactly what happens even without daylight. The camera in the smoke detector records material on a micro SD card up to 32 GB. The camera can operate 1,5 hours when fully charged - but it has the great advantage that it can also be powered directly from the power source and so it is only limited by the size of the memory card.
Unobtrusive camera hidden in the imitation of smoke sensor.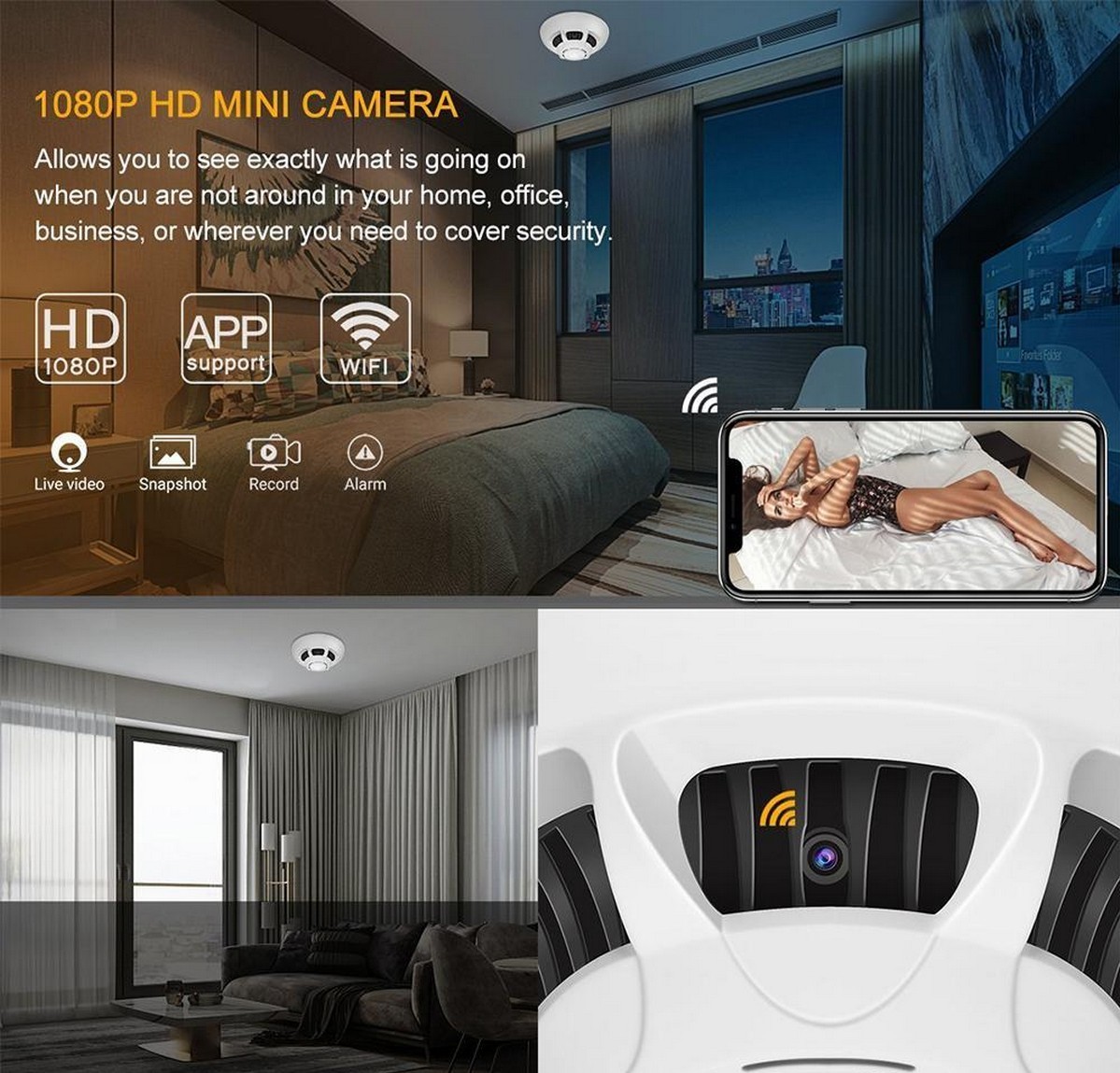 Technical specifications:
Resolution - 1920 * 1080P / 1280 * 720P / 640 * 480P - 25fps
Video format - AVI
Compression - H.264
Shooting angle - 90 degrees
Motion detection - up to 6 meters
Min. illumination: 0,05lux
Maximum recording time - up to 2 hours
Memory type - Micro SD card (not included)
Maximum capacity micro SD: 32GB
Battery capacity: 2000mah
Power consumption: 260mah/3,7V
Package contents:
1x Camera in smoke sensor
1x Cable
1x Adapter
1x Mounting rail
1x Manual
Comments
Other Products