Reversing set WiFi camera 120° with 720P AHD+ IP68 + 8x LED lights + 7" LCD monitor
Accessories
Product description

Reversing set WiFi camera 120° with 720P AHD+ IP68 + 8x LED lights + 7" LCD monitor

Reversing WiFi camera set 120° with 720P AHD with IP68 protection + 8x LED lights + 7" digital LCD monitor. The set is suitable for trucks, technical vehicles, agricultural vehicles from the PROFIO ELECTRONICS brand. The set includes a 7 inch monitor and a wifi HD camera, which you can also use as a powerful LED reflector (because it also contains 8x LED white lights) to illuminate the space at night.

High-quality wireless digital transmission technology 2,4GHz + 720P AHD, ensures an image without interference, a clear image. At the same time, the monitor also serves as a DVR recorder for recording from cameras (it is stored on an SD memory card up to 128 GB in size). It is possible to add another 3 wifi compatible cameras from our offer to the given set.
Reversing set suitable for lorries, trucks, buses, caravans, agricultural machinery, etc.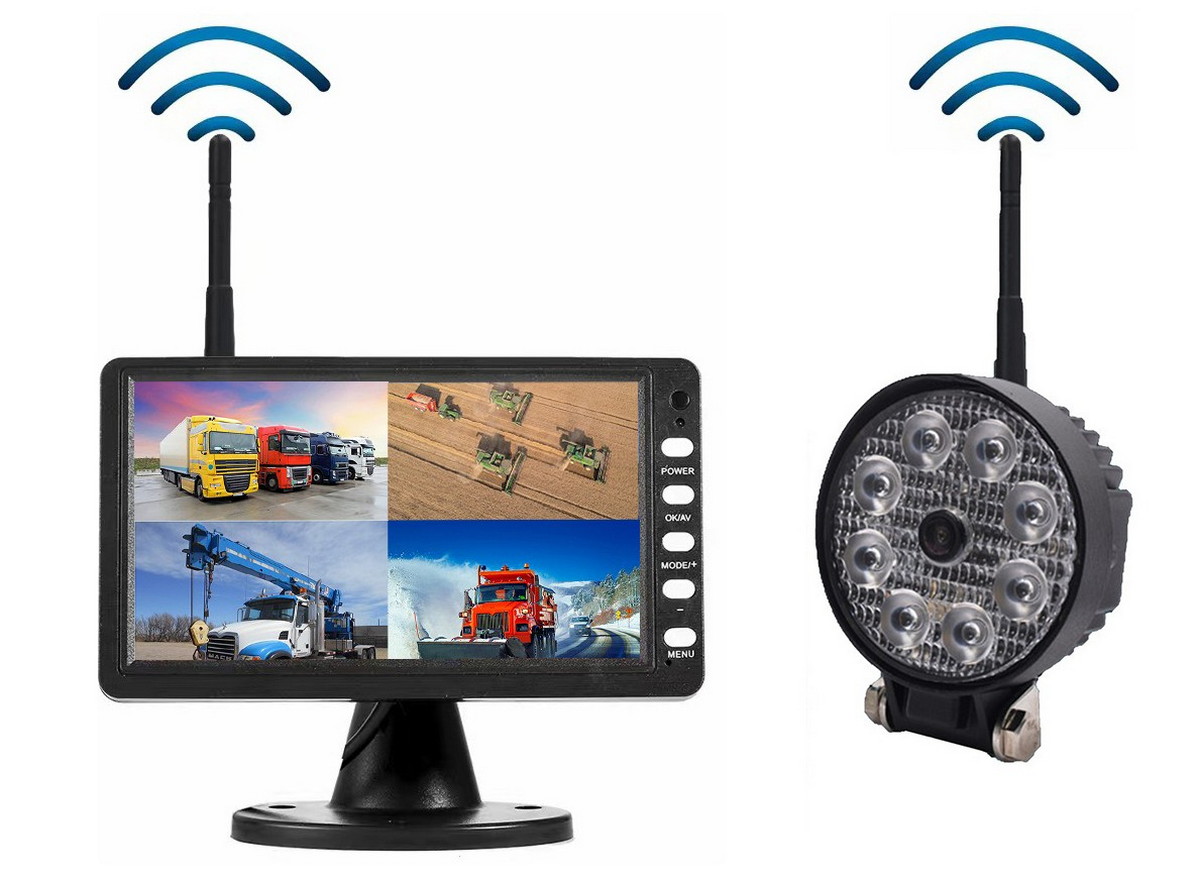 Distance of wireless transmission in open space up to 100 meters. You can set the image division with the display of 1/2/4 cameras and with the function of recording and saving video, H.264 compression format. High-quality wireless camera with working light, built-in receiver module, HD 720P resolution, 3D noise reduction, fast response to dynamic video, multi-light 3 LED lamp control mode (warm light, neutral light, cold light), special lens, night lighting up to 50 meters, wide viewing angle, waterproof technology - waterproof IP68, shock-resistant design, suitable for indoor and outdoor use.
Work set - Wifi camera with powerful white LED light and many functions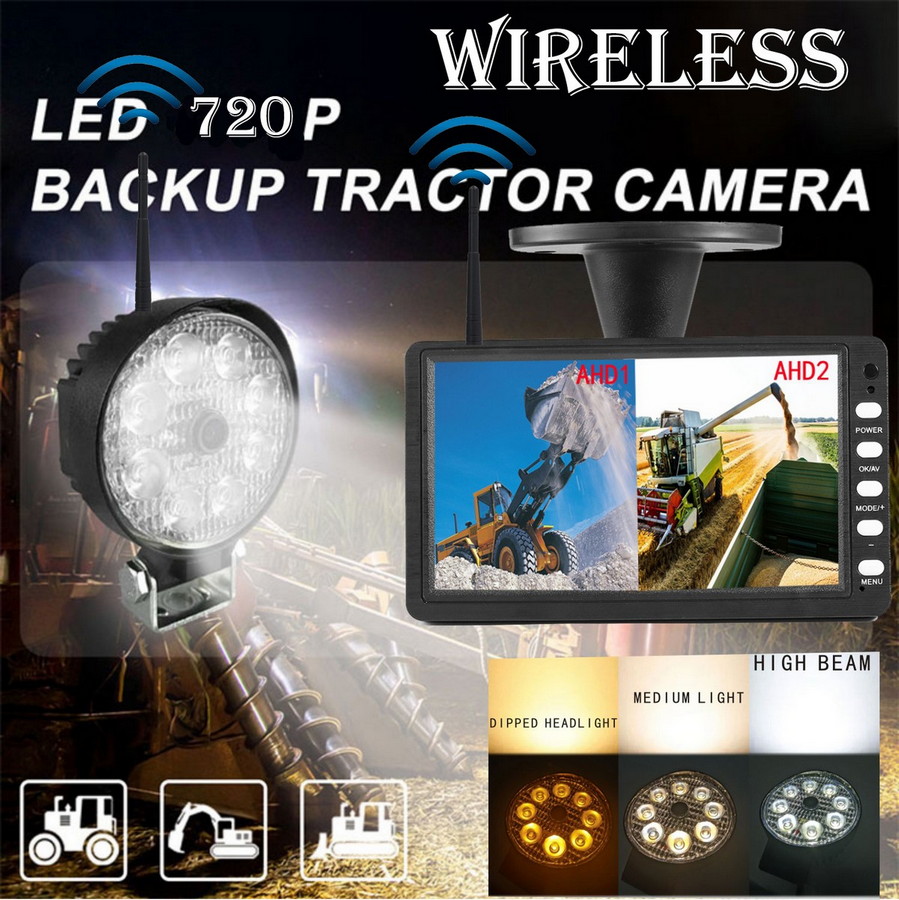 The WiFi camera is made of solid aluminum alloy, it is shockproof and waterproof with protection up to IP68. The camera itself has built-in 8 LED lights for lighting in the dark, thanks to which handling the vehicle (parking, maneuvering or lighting the area in front of the vehicle) will not be a problem even in the dark. This wifi camera with LED light also provides the option of connecting via cable, through connecting cable from a cinch connector to a 4-pin connector for connecting a reversing monitor.
This AHD system is a combination of the best technology that is developed for a van, minibus, caravan, bus, truck, semi-trailer, tractor, combine harvester and other agricultural or construction machinery and vehicles. You will appreciate the AHD system especially when installed on larger motor vehicles, where you need multiple views from different angles. At the same time, the monitor also serves as a DVR recorder for recording from cameras (it is stored on an SD memory card up to 128 GB in size).
The reversing set includes 1x 7" WIFI AHD monitor for the cabin and 1x WIFI AHD reversing camera (it is possible to add 3 additional compatible wifi cameras from our offer). The camera has a solid and durable construction (aluminum) and meets the ISO standard IP68. Since the set is wireless, installation is easy, you don't have to worry about wiring and connecting cables. However, that is not all that this set can offer you. The monitor also works as a DVR recorder, which means that it records the footage from the camera and stores it on an SD card with support for up to 128 GB (not included in the package).

Possibility to connect additional cameras - the monitor has 4 channels. The large 7" display with 720P resolution offers a clean, clear and sharp image, on which you can see everything you need. If the memory card is full, the device automatically deletes old files and replaces them with new ones - in case of an accident, you always have the recording saved. If the cable is connected the other way or incorrectly, it has a built-in isolation circuit against interference or a short circuit.
Multi-light LED lamp brightness mode (warm light, neutral light, cold light)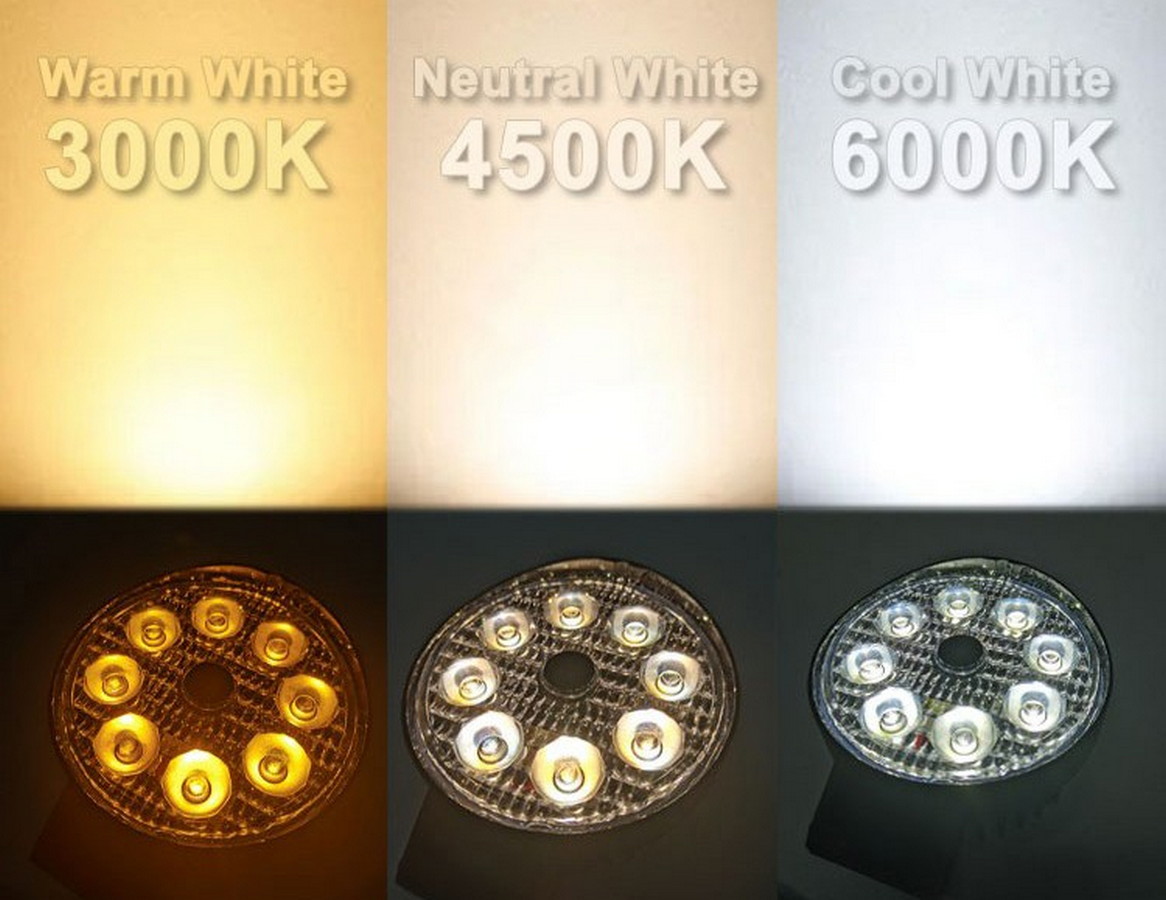 Product features:

8 LED lights for lighting in the dark

Aluminum camera body - shockproof, waterproof IP68

Adjustable monitor viewing options/4 channels: split screen 1/2/4

Possibility to connect additional cameras - the monitor has 4 channels

Adjustable brightness/contrast/color

3 LED lamp control modes
(warm light, neutral light, cold light)

Memory card support in the monitor: max. 128GB

Loop recording - recording on an SD card

Auxiliary guide liness for reversing: on/off, custom setting w/h/l

The monitor is powered by ACC/fuses/radios/etc

The camera can be powered from reversing lights or by connecting to a fuse box

Option to connect 3 additional compatible wifi cameras (only from our offer)
Technical parameters:
Model: Profio X965
TFT LED monitor
Screen size: 7 inches (16:9)
Resolution: 1024 (H) 600 (V)
Viewing angle: U: 85/H: 85, R/L: 85
Brightness: ≤600 cd/m2
Contrast: 600:1
Reception frequency: 2400-2483,5 MHz (built-in 2,4G)
Reception sensitivity: -78 dBm
Display output: 1/2/4 camera image display
Transcoding Mode: Real-time video display status
Video compression format: H.264
Maximum SD card capacity: 128 GB
Color system: PAL/NTSC
Power consumption: ≤ 10W (in12V)
Input power: DC12-32V
Mirror function: Set mirror/positive image (optional)
Reverse delay: 0~15 seconds can be set (optional)
Reverse scale: Reversal can be set (on or off)
Dimensions: 182x123x28 mm (without antenna)
Weight: 280 g
Camera with 8x LEDs
Image sensor: color AHD
TV system: PAL/NTSC
Effective resolution: 720p
Viewing angle: 120°
Case material: aluminum alloy
SNR: ≥44dB (Auto Gain Control on)
Wireless transmission: Built-in 2,4G wireless digital transmission
Operating frequency: 2400-2483,5 MHz
Transmission distance: up to 100 meters in an open area
Minimum lighting: 8 LED lights for lighting in the dark
3 LED lamp control mode (warm light, neutral light, cold light)
The possibility of connection by cable, through the connection cable from the cinch connector to 4pin
Waterproof: IP68
Power supply: DC 12-32V
Working temperature: -20 degrees to 60 degrees (relative humidity < 93%)
Dimensions: 11 cm diameter x 4,2 h (without antenna)
Weight: 355 g

Package contents:
1x TFT LED monitor
1x power cable for DC 12-32V
1x connection cable from cinch connector to 4pin
1x monitor stand
1x antenna
1x 3M adhesive sticker
1x WiFi camera with 8x LEDs
1x power cable for DC 12-32V
1x antenna
1x set of mounting screws
1x user manual
Comments
Other Products