Qbit GPS locator with real-time active listening via Smartphone
Accessories
Product description

Qbit GPS locator with real-time active listening via Smartphone

Qbit GPS locator with the real-time active listening via Smartphone. Compact, lightweight tracker device design for superior mobility and reliability. It will give you a whole new level of awareness and convenience in viewing. GPS tracking device - Miniature gps locator with active listening - Qbit. It is ideal for tracking the location of your children, seniors or property. The tracking device is equipped with GPS and allows you to view location in real time from your PC, tablet, or Smartphone. At the same time it is able to withstand the extreme environment and is watertight (meets IPX5). Integrated battery life lasts up to 3 days. Thanks to the small design of the device, it can be easily hidden on the monitored person or property. The tracking works in a simple way, just send a text message, and you will receive a response with a link to the Google maps where the tracked object is located.
The Qbit GPS locator provides tracking with SMS directly to your mobile phone, where will be the link to the Google maps and after clicking on that link, the current location of the tracked vehicle will be displayed. Another form is via iOS and Android supported mobile app, which helps you find the location of the vehicle you are tracking and the various necessary data. The latest form is GPS tracking via an internet browser.
Forms of GPS tracking

Vibration and sound alarm
The GPS device Qbit, in case of vibration capture or loud sound above 70 decibels, sends an SMS message to the default SOS phone numbers. A useful function for seniors in situations when they feel sick or fainted, and their family members will be informed of the potential danger.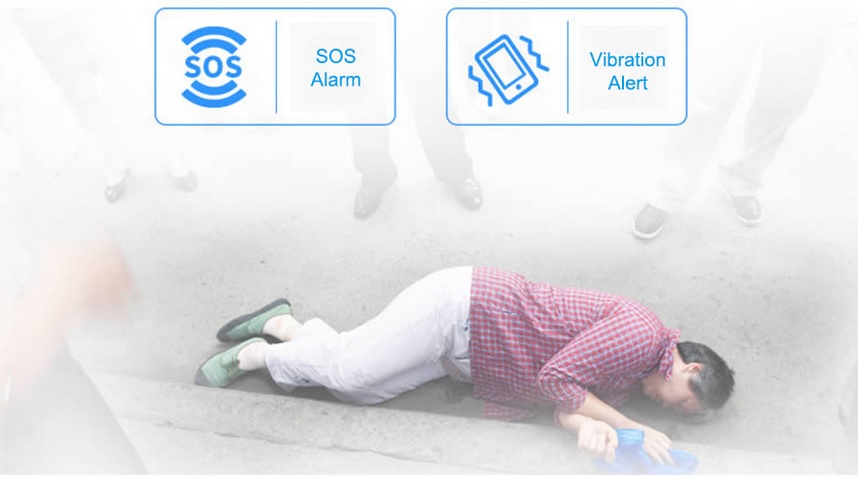 Voice tracking
A useful feature is active listening around the Qbit device remotely over a mobile phone, or two-way phone communication is also possible. However, only preset mobile numbers can be used, so there is no risk of interception by unknown people.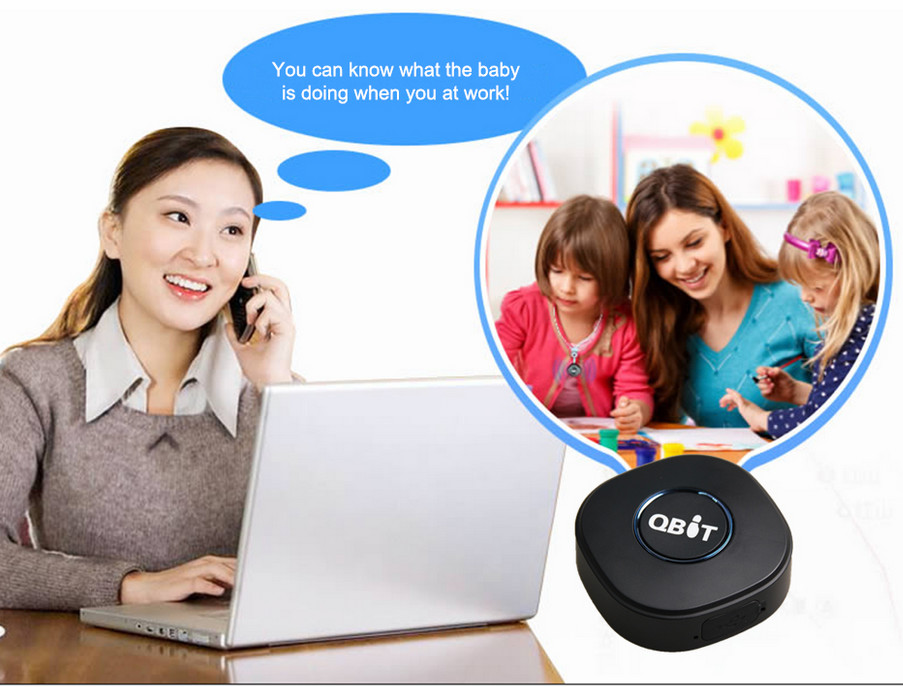 Specifications:
Model: GPS device - Qbit
GPS: GSM & WCDMA, GSM 1800/1900, HSPA + (21Mbps) EDGE GPRS
GPRS: Class 12
Localization accuracy: less than 10M
Waterproof: IPX5
Dimensions: 43,2 mm (L) x 43,2 mm (W) x 15,7 mm (H)
Weight: 31g
Package contents:
1x GPS tracking device - Qbit
1x USB charging cable
1x Manual
Comments
Other Products