Professional HD-SDI CCTV Camera with IR Night Vision up to 50m
Product description

Professional HD-SDI CCTV Camera with IR Night Vision up to 50m

Robust professional HD-SDI CCTV Camera - unique surveillance shop products for best price. ISO EN 9001:2008 certified online seller. HD-SDI Security IR CCTV Camera with Night Vision - security camera particularly suitable for monitoring of entrances and exits through license plate recognition function and high image quality in Full HD resolution. This professional HD-SDI CCTV robust camera offers Full HD 1080p image resolution and with IR Night vision up to 50 m is ideal for license plate recognition. It's up to 7x the resolution of standard CCTV systems and better than SKY HD. It's a great versatile camera for all types of objects. Uses standard RG59 coaxial cables, for easy and simple installation. Uncompressed image is sent to the DVR device. Has 50 meters IR night vision and 6 m number plate recognition, so is an ideal choice for universal coverage and monitoring of entrances and exits.

The camera has advanced Xvision DSP chip, which processes images in real time and improves them with digital noise reduction and a wide dynamic range, the result is a beautiful image without white or black spots. Colors are accurate and sharp images will offer you even the smallest details to be seen clearly.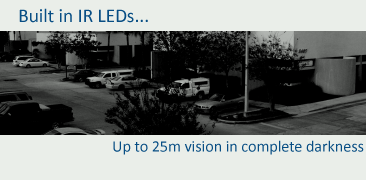 The camera is designed for indoor and outdoor use, can be mounted on a wall or ceiling and has a high quality 3.0 to 12.0 mm lens with 23-92 ° viewing angle.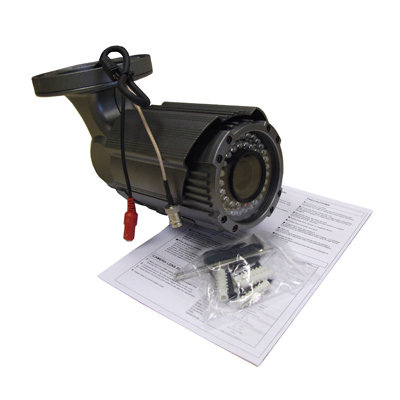 Technical parameters:
Brand: Xvision Professional
Model number: XHC1080VB
Resolution: 1080p
Water resistance: Yes
Anti-vandal resistant: No
Mounting: Wall
Dimensions (WHD in mm): 140x115x254
Sensor 1080P
DSP Type: Advanced Xvision 1080P
DSP Function: Automatic white balance, automatic gain control, automatic electronic shutter, backlight compensation, WDR (wide dynamic range), DNR (Digital Noise Reduction), NPR (6 m number plate recognition)
Minimum illumination: 0.0003 Lux (IR off), 0 lux (IR on)
Night Vision 50m IR night vision
Lens type: Mega Pixel Lens
Lens size: 3.0 to 12.0 mm
Viewing angle: 26-92 °
Operating voltage: 12V DC 500 mA
Recommended power supply: 12V DC 1250 mA (not included)
Video output: BNC plug
Power supply: DC plug
RS485 Control: No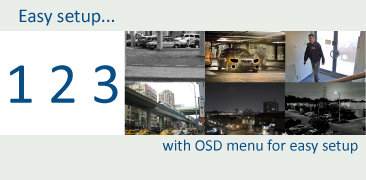 Comments
Other Products