Professional DVR for 32 cameras - Hybrid, HD, Internet, VGA
Accessories
+

1TB 3.5" SATA Hard Drive for CCTV U$ 141.90
+

2TB 3.5" SATA HDD for CCTV U$ 185.90
+

HDD for CCTV - 4TB 3.5" SATA U$ 372.90
Product description

Professional DVR for 32 cameras - Hybrid, HD, Internet, VGA

Professional DVR for 32 cameras - unique surveillance shop products for best price. ISO EN 9001:2008 certified online seller. DVR for 32 cameras at a competitive price and high quality image in Full HD. The high performance ensure 2 processors. Recorder disposes with an internal capacity of up to 24TB. This powerful hybrid DVR is capable to record up to 32 cameras - 16 analog and 16 IP, with resolution up to 1080p full HD. DVR is equipped with two powerful processors to ensure high performance and super fast remote monitoring. It has at disposal up to 24 TB of internal capacity and also4 external eSATA drives can be connected to recorder, with total storage capacity up to 36 TB.

It has VGA, BNC and HDMI output with high resolution and all outputs can work simultaneously (for multiple monitors). Output is up to 1080p.

Analog cameras are recorded in full D1 (704x576) resolution and in real time, along with an audio track for each camera. IP cameras are recorded at resolutions up to 1080p which is full HD. 16 cameras can record at D1 resolution in real time, 8 cameras at 720p, or 4 at 1080p.

Backup is quick and easy thanks to built-in USB port for connecting to USB hard drive or USB key.

Dual Stream Internet and network connectivity is standard, like is a live viewing via Android, iOS (iPhone / iPad) and mobile phones with Windows.

IPhone / iPad and Android applications enable advanced features that allow you to view camera, playing, DVR configuration and receive PUSH VIDEO, this means that the DVR will alert you when motion is detected. When you are notified on your phone, just press one button and the application starts playing the record that caused the alarm.

To DVR recorder you can connect from your Windows computer, allowing more viewing and DVR playing and backup of recordings.

For easy operation and setup the DVR has on-screen GUI and can be controlled on the front panel, remote control or mouse (optional).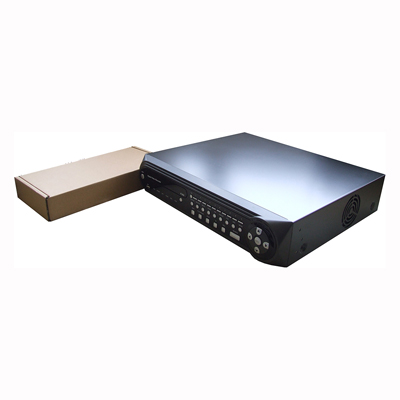 Technical specifications:
Video / Audio Inputs: 16 analog camera inputs, 16 audio inputs
Alarm Inputs / Outputs: 16/1
Compression record: H264
Recording / Resolution: 400 fps/704x576, 200 fps/1280x720, 100fps/1920x1080
Recording modes: Alarm / Motion detection, continuous, planned
Maximum recording capacity: 24 TB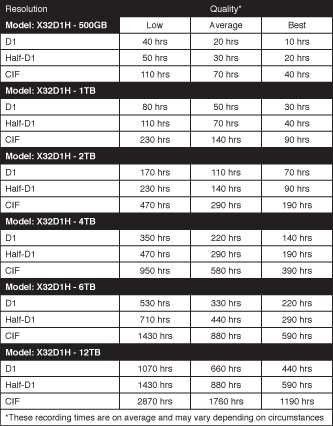 Multi play 16 cameras
Backup methods: USB Flash Drive, DVD (optional), eSATA, Network / Internet
Monitor - Outputs: VGA, HDMI
Spot Monitor Outputs: BNC
Controls: Front panel, IR remote control, USB mouse (optional)
Network / Internet: yes
Network / Internet: From a computer running Windows or Mac: Live View, PTZ Control Multi-site/DVR, audio, Playing, backup, images, Configuration, 2 way audio, video push.
For Android: Live View, audio, playing, images, PTZ, 2-way audio, backup, multi-site/DVR control, Push Video.
For iPhone / iPad: email alert, Live View, audio, playing, images, PTZ, 2-way audio, backup settings.
From the Blackberry e-mail alerts, Live View images, PTZ control multi-site/DVR.
From Windows Mobile: Live View, PTZ control multi-site/DVR, emai alerts, audio, playing, backup, settings.
Note E - mail: Yes (with pictures)
CMS Software Features: live viewing, playing, backup, configuration, alarm / alert motion detection, PTZ control, Emap compatible with: XPR6A, XPR12A & XPR20A
Other Features: PTZ (Speed ​​Dome) Control - max. 8 users, POS, E-SATA
Product dimensions (W - vh in mm): 440x89x460
Weight (kg): 6 without HHD
Shipping dimensions (W - vh in mm): 540x240x545
Shipping weight (kg): 9,4
Operating voltage: 100-240 V AC
Comments
Other Products