PIR camera with lamp
Accessories
+

16GB Micro SDHC Class 10 Kingston U$ 18.70
+

Product description

PIR camera with lamp

PIR detector with built-in camera and lamp - unique spy shop products for best price. ISO EN 9001:2008 certified online seller. Ideal guard of your property. Suitable for use in day and night.

PIR motion detector with camera and lamp - Keeps your home safe and you can avoid any trick of thieves with this motion detector alarm. Alarm motion detector with camera even records audio and video at the distortion of peace of your home. The distance of a capture is up to 6m nad high performance of Led lamp 10W will light up area up to 15 m.

The record of camera is at resolution of 1280x720 or 640x480 pixels and 30 frames per second, and then it is saved to inserted micro SD card. If tha capacity of micro card is full, the camera will rewrite older fils and it will save new ones. It can be connected by AV cables to device with display (LCD).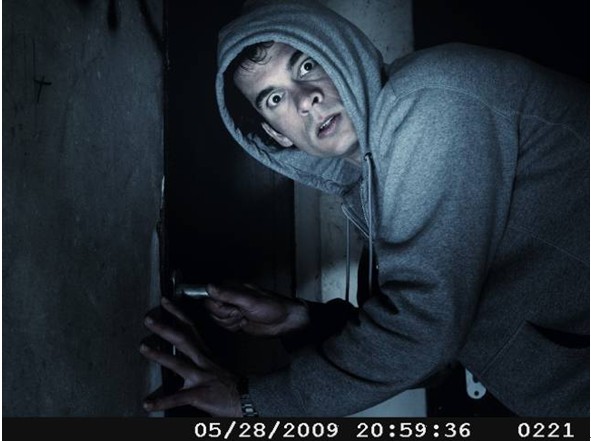 Place the detector on windows, doors or any other area you want to keep under review and its passive infra-red sensor (which automatically reacts to any change in temperature and movement) does the rest. When the sensor is launched, the detector automatically starts recording video to micro SD card (up to 32GB) and also directs its ultra bright white light on the target.
This detector surprises any thief, and also it should frighten intruders and keeps your home safe. The detector is easy to install and requires minimal service.
Technical specifications:

* Image sensor: 1/2,5 "CMOS
* Minimum illumination: 0 Lux (IR on)
* White Balance: Auto
* Angle of view: 90 degrees
* Video format: AVI
* Video resolution: 1280x720 or 640 x 480 pixels
* Frames per second: 30 fps
* Recording video duration: 10 seconds loop
* Vision distance: Up to 15 meters
* Performance of LED diode: 10 W
* Operating voltage: 220 V
* Type and size of memory: SD card (up to 32GB)
* Motion detector range: up to 6 m
* Sensor Type: PIR (passive infra-red)
* Sensor Trigger speed: <1 second
* Operating temperature: -10 ° C 40 ° C

Package contains:

* PIR Motion detector with camera and lamp
* Power supply adapter 220 V

Dimensions:

* Measuers approx. 13,3 cm (T) x 9,0 cm (W) x 20,0 cm (L)
* Weight approx. 680 g
Comments
Other Products