Pinhole Wireless FULL HD 1920x1080 camera with extra long cable
Accessories
+

16GB Micro SDHC Class 10 Kingston U$ 18.70
+

Product description

Pinhole Wireless FULL HD 1920x1080 camera with extra long cable

Pinhole Wireless FULL HD 1920x1080 camera with extra long cable, with which you can place and hide camera more comfortable and with battery capacity of 3000 mAh that allows you to record 4 hours. The records from a camera can be watched online via WiFi on your PC using the supplied software, or through the application on your mobile phone. It is recording video in resolution 1080p / 720P / 640P / 320P. The camera also allows continuous power supply through AC/DC adapter so is not limited with battery stamina. In case that you are unable to connect the camera with the AC/DC adapter, you can increase battery capacity by connecting to external power bank. Wireless micro camera is an ideal choice for you if you need to record a meeting or inconspicuously monitor the areas. The big advantage is the extremely long cable to the lens up to 60 cm.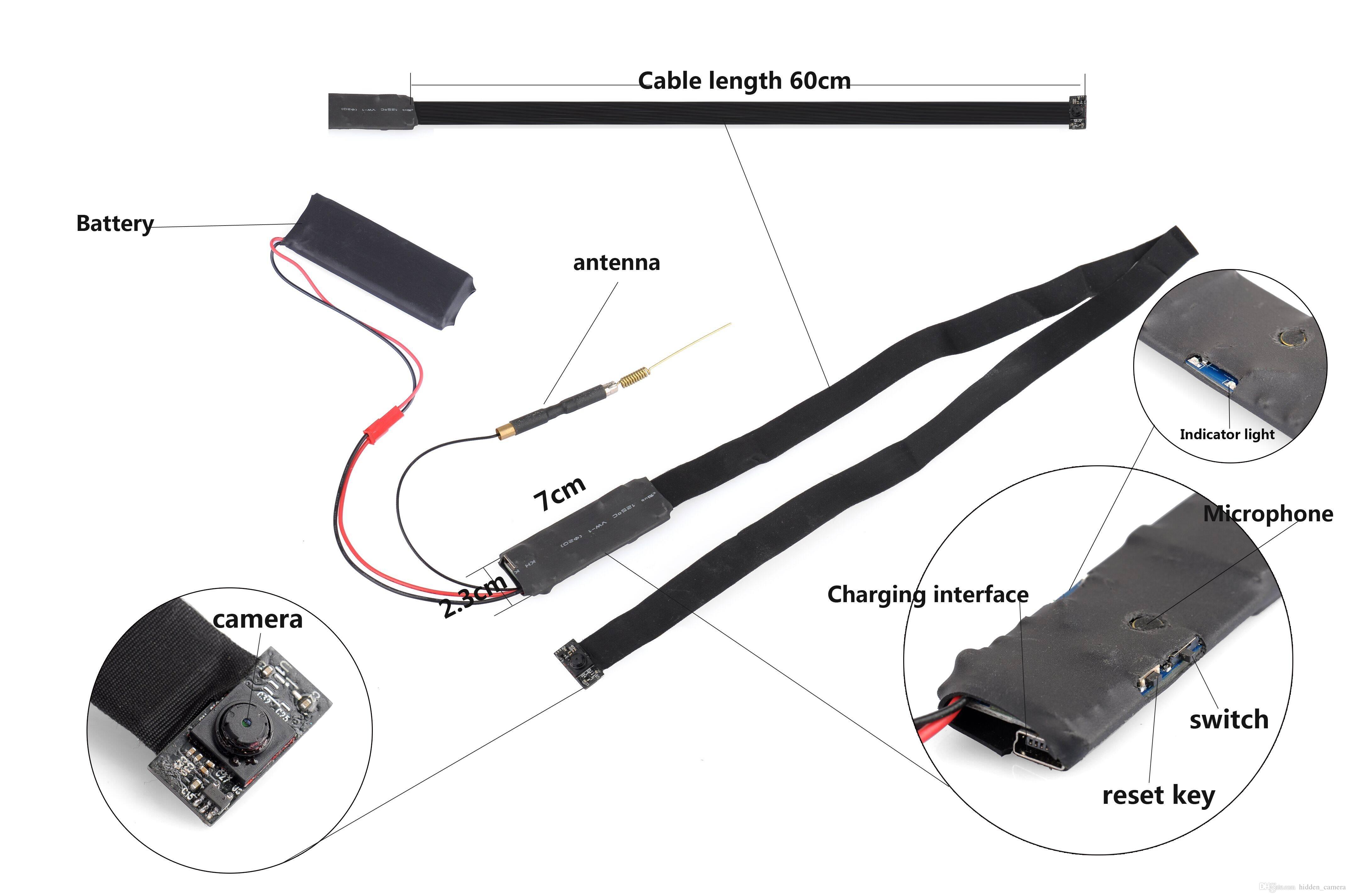 The recording can be saved through WiFi directly to your mobile phone via app that supports Android and iOS, or to the camera where the recording is saved to the microSD card with support up to 32 GB. Camera creates its own WiFi access point that is protected by encryption and password, so you are protected to the unauthorized access to the camera. When you set the motion detection, the camera will record video only when a movement is detected, so it saves space on the card and extends the time of recording. Small size, not conspicuous and independence from external power make this camera very useful tool in comparison to large security cameras. It allows you to hide camera indoors or wear it as supplement of clothing.
Features:
Length of lens cable up to 60 cm
Video with resolution up to 1080P / 720P / 640P / 320P
Memory card support up to 32GB
Possibility of permanent power supply
Motion detection function
Specifications:
Pixel: 1,8 Megapixel COMOS
Lens Resolution: 1080P / 720P / 640P / 320P
Frame Rate: 25fps
Video format: AFS
Angle of view: 140 °
Motion detection within 6M
Minimum illumination. 1 Lux
Battery capacity: 3000 mAh
Maximum recording time: up to 4 hours
Maximum memory capacity of 32 GB

Package includes:
1x Mini Wireless Pinhole Camera
1x Li-on battery
1x USB cable for power supply
1x USB adapter
1x Software CD
1x Manual
Comments
Other Products