Pinhole spy GSM camera on SIM card with remote listening
Accessories
+

16GB Micro SDHC Class 10 Kingston U$ 18.70
+

Product description

Pinhole spy GSM camera on SIM card with remote listening

Pinhole spy GSM camera on SIM card with remote listening which will always warn you in time what is happening in the monitored area. If you need to monitor the interior of office, house, apartment or car, and be informed early about events, this GSM SIM pinhole camera is designed just for you. Just buy at any operator a SIM card with a phone number that you can insert into pinhole camera. The camera also includes a slot for microSD card up to a maximum capacity of 32 GB, which will record video and audio. The device is easy to operate using command SMS, which you send from your mobile phone to GSM spy camera. After initial calibration SMS when the camera will remember your phone number for further communication, you can set SMS with commands necessary functions for monitoring. The basic function is the sound detection.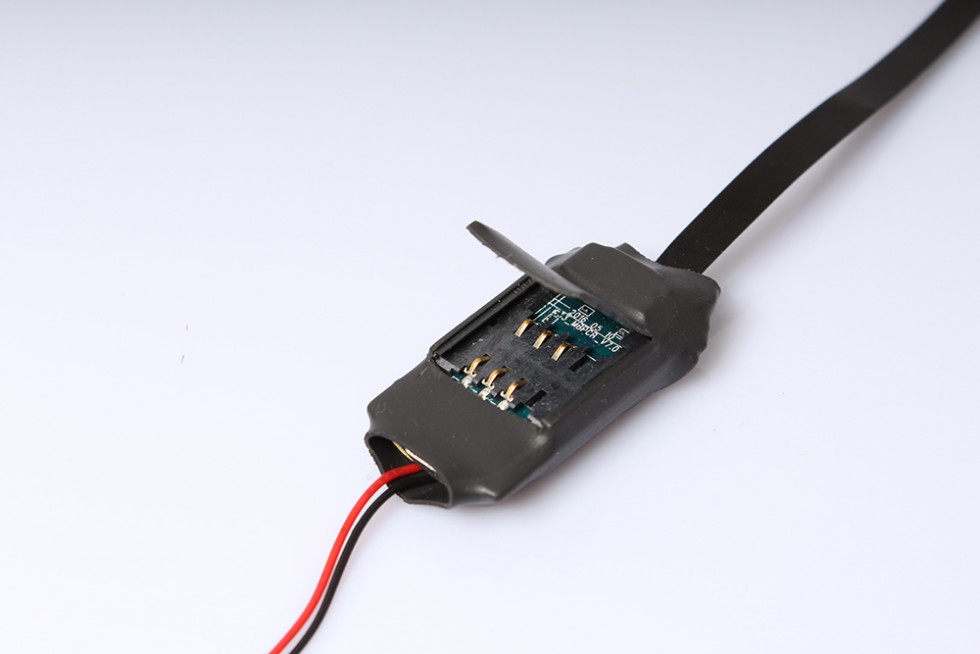 When detecting sound above 40 db, the device will automatically will call you and through a sensitive microphone you can hear what is happening to a distance of six meters. Then you can send an SMS with commands for video recording. Video with audio will be stored on the memory card in intervals of 30 minutes. You can also choose a command for only recording of the sound track. After calling to the phone number in camera, the device will automatically pick up your call and you can hear what is happening around the camera. Motion detection function saves your photo in JPG format on the microSD card.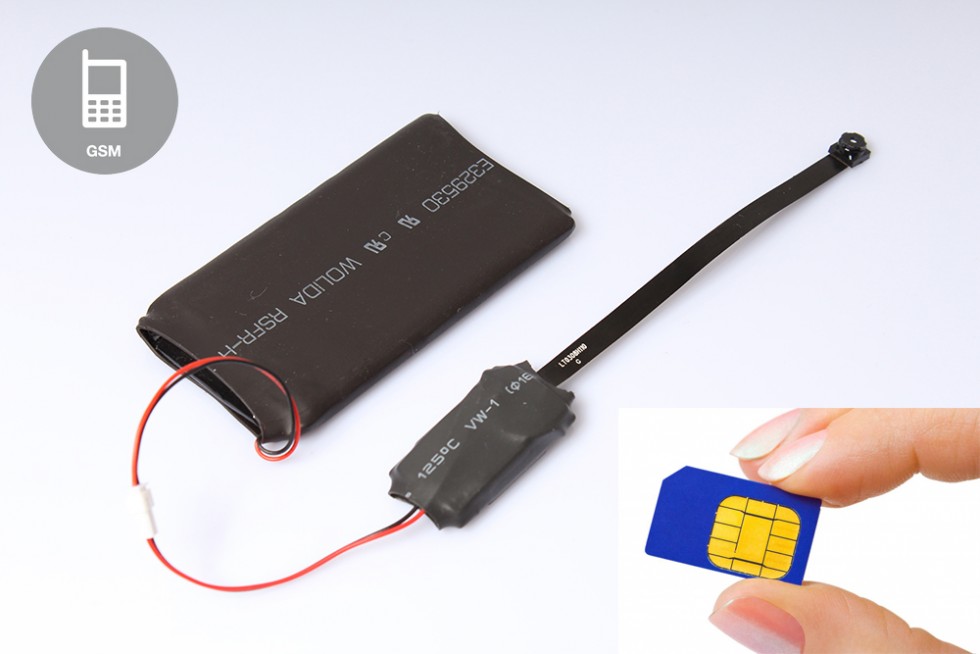 Via a command SMS, the SIM security camera can send you information SMS with details about battery status, the free capacity of the memory card, information about the actual process (if you are recording video or audio only). Another option is to format the card or reset your device via SMS. Battery with a capacity of 2500 mAh ensures a long operating GSM SIM camera. In the standby mode it can work up to 12 days. Talking time is up to 150-180 minutes. SIM security camera can also be connected to a permanent power supply or POWERBANK, to help increase operation time according to capacity of external battery charger.
Features:
Spy Camera with GSM SIM card
Control via SMS command
Support SIM cards of all operators
In standby mode works up to 12 days
Automatic callback of camera to your phone number when detecting sound
Specifications:
Video resolution: 320x240
Photo resolution: 640x480
Frame rate: 10fps
Video format: AVI
Angle of view: 70 °
Audio recording: yes 6m
Minimum illumination: 1 Lux
Battery capacity: 2500mAh
Standby time: 12 days
Talking time: up to 15-180 minutes
The maximum memory capacity: 32 GB
Working frequency: GSM850 / 900/1800 / 1900MHz
Working temperature -20ºC to + 55ºC
Package includes:
1x GSM SIM pinhole spy camera
1x USB cable for power supply
1x 2500mAh battery
1x Manual
Comments
Other Products