Pinhole camera with a wide angle lens 185 °
Accessories
+

16GB Micro SDHC Class 10 Kingston U$ 18.70
+

Product description

Pinhole camera with a wide angle lens 185 °

Pinhole camera with a wide angle lens 185 °- new and unique camcorder, which is very usefull spy product. Outdoor or indoor recording in high video quality. Spy mini pinhole camera with built-in microphone and fishey lens. It reaches a wide area in places where the other objectives have no range. The camera is controlled by remote control. The camera has features like video recording, photo camera, motion detection, and sound recording. Spy camera can be installed into a drilled hole or to wear as part of a garment.
We really recommend this pinhole spy camera for its excellent technical features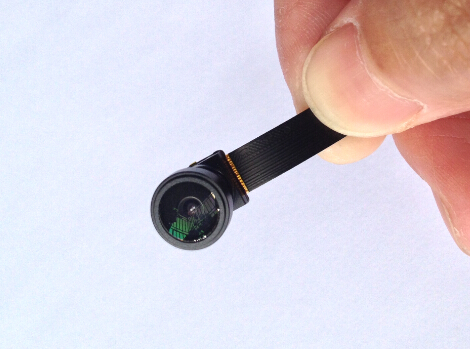 Video is recorded on the MicroSD card support up to 32GB. Camera has a Full HD resolution of 1920/1080 at a frequency of 30 fps. Lengt of recording is up to 7 hours (1 GB = 7-8 minutes). Camera has 2500mAh lithium battery that can be recharged via USB or adapter. The camera can also record while the battery is charging.

Device parameters:
8 cm strip of camera cable
2,4GHz wireless remote control
Support recording while charging the camera
4 recording features: video recording, photo camera, motion detection, and separate sound recording
Support Micro SD SD Card to 32GB
2500mAh Li-on battery - up to 7 hours of recording
Video resolution: Full HD 1920/1080 30 FPS
Video Compression: Format: H.264
Video Format: MOV
Support: TV output
Package contains:
1x Pinhole camera with ultra wide angle
1x Li-on Battery
1x Remote Control
1x USB cable
1x Cable
1x Manual
Comments
Other Products