​Pen voice recorder - audio recording pen (sound detection) + 16GB
Product description

​Pen voice recorder - audio recording pen (sound detection) + 16GB

​Pen voice recorder - audio recording pen (sound detection) + 16GB memory​. Easy unobserved sound recording and saving with one click, inconspicuous dictaphone perfectly camouflaged in an elegant black metal pen. Portable sound recorder hidden in the pen. The recorder has a built-in, rechargeable lithium battery that when fully charged, offers continuous recording of voice and sound for up to 38 hours in WAV format. The included headphones can be used to play audio files. Discreet audio recording anywhere.
You can store up to 5,000 songs or 180 hours of recordings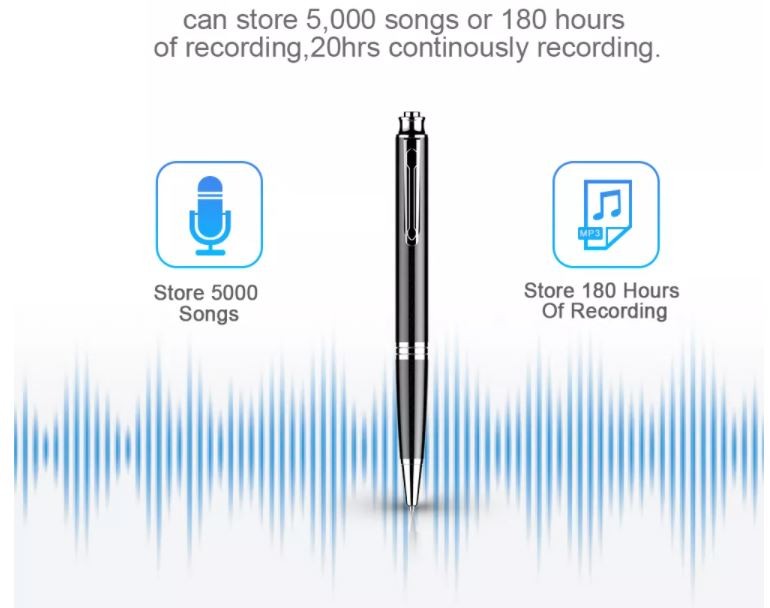 Thanks to its portable compact design, you can always easily store the voice recorder or hide it as a spy device in a pocket, for example, so that you can record secret or discreet conversations or various audio details. The voice recorder is the ideal mobile recorder for capturing sounds over longer distances. You can easily transfer recorded audio files to a computer using a USB cable.
Digital voice recorder pen​ - looks like an ordinary writing pen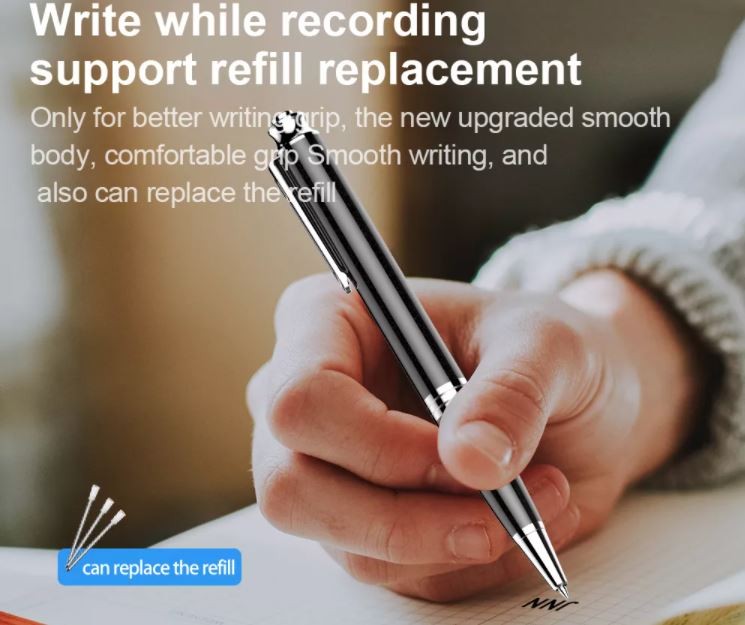 Easy one-click recording and saving - a secret spy pen with sound recording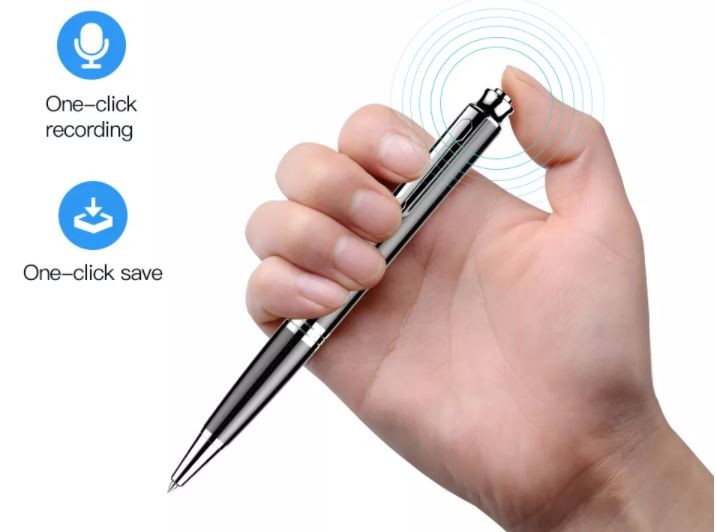 Digital voice recorder in an elegant pen - 16 GB internal memory. It is an innovative pen that combines an elegant design and at the same time a pleasant design to use all its functions. The digital dictaphone hidden in the pen records sound in top quality thanks to the reduction of ambient noise and is therefore a great addition to training, business meetings, business and other purposes of recording conversations. The integrated 16 GB memory provides plenty of storage space for recording long-lasting voice recordings, also thanks to the built-in lithium battery, which can be used for approximately 38 hours of continuous recording.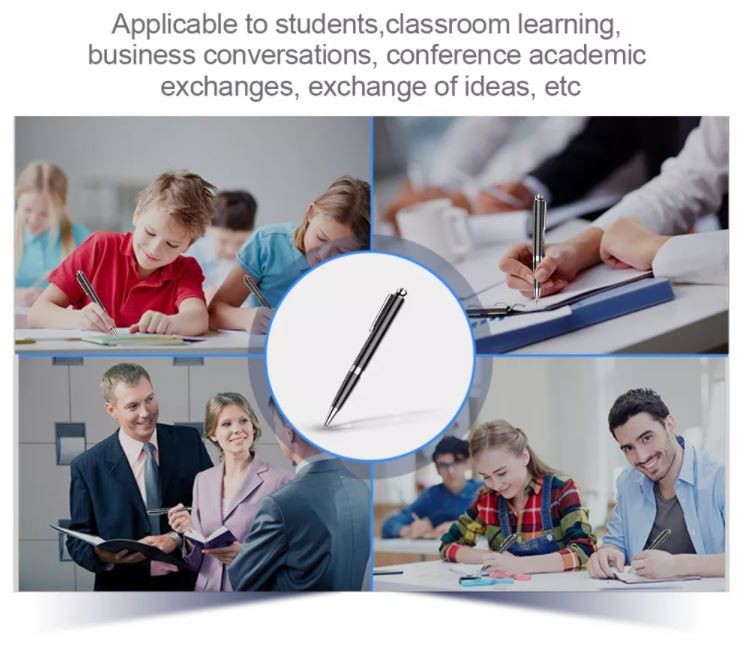 Important is the sound detection function - saving space - records only when sound is recorded, at the silence, the recording stops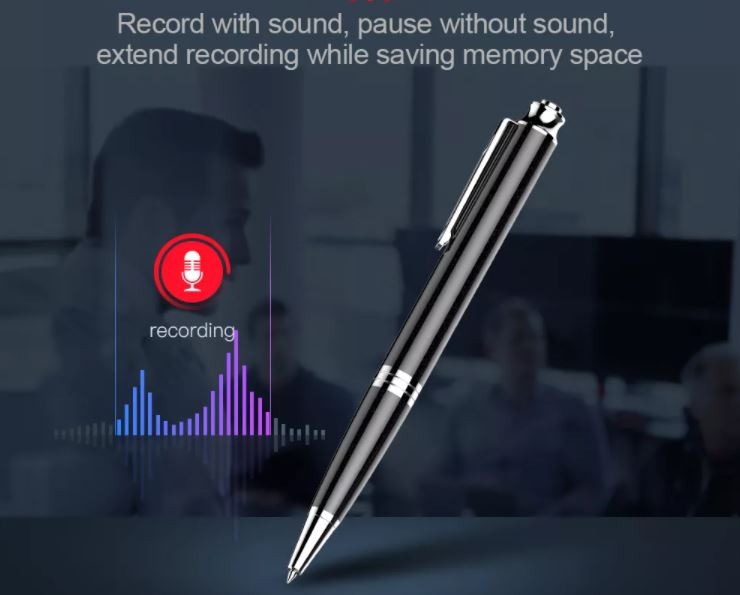 The digital pen contains a classic pencil + 3 spare refills, so you can write notes and simultaneously record sound from meetings, conversations, phone calls without noticing the surroundings. Various other files can be uploaded to the integrated 16 GB memory, so the pen also performs the classic function of a portable USB flash drive. The digital pen is portable and practical thanks to the dimensions of a classic pen, it will serve in various life situations, when an inconspicuous way of recording sound is also needed.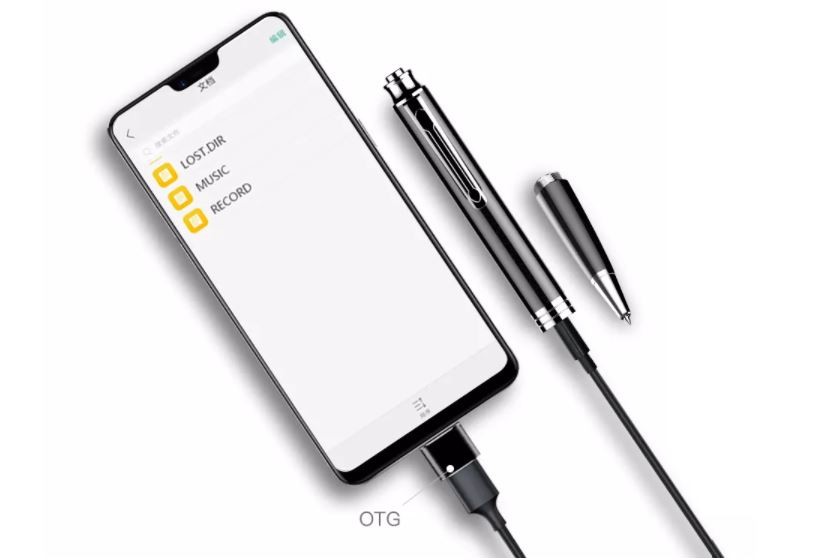 Features:
A full-featured pen
Voice recorder
Built-in 16GB memory
MP3, WMA and WAV player
USB flash drive
Stereo headphones
Specification:
Color: black
Memory: 16GB
Material: CNC metal - titanium-copper alloy
One press recording: yes
Battery: rechargeable built-in lithium
Audio format: WAV
Recording time: up to 38 hours
Standby time: up to 68 hours
Supported playback formats: MP3 / WMA / WAV
Microphone: yes, built-in
Frequency: 48kHz
Bitrate: 192 KBPS
USB interface: yes
Dimensions: 13,5x1,2 (diameter) cm
Weight: 32g
Package contents:
1x Recording pen
1x USB cable
1x Stereo headphones
3x Pen refill
1x Manual
Comments
Other Products