Pen camera HD 1280x720 + 4GB memory
Product description

Pen camera HD 1280x720 + 4GB memory

Pen camera HD 1280x720 + 4GB memory - unique spy shop products for best price. ISO EN 9001:2008 certified online seller. The new model of camera in pen has built-in quality camera that records video or makes puctures of excellent quality. Spy Pen is also has a microphone, an integrated rechargeable battery and internal memory of size 4 GB. This new improved model has even better video recording, makes pictures ans also has a larger button for comfortable work with pen. Controlling of Spy Pen is very simple - using one button.
Pen camera HD 1280x720 + 4GB memory
Recording is started by button on top of the pen. First press starts recording, second press stops recording. It´s signalized by orange and blue LED light on the opposite side of the pen to stay hidden. Each video is saved on the internal memory in the form of the date and time of record in the file name.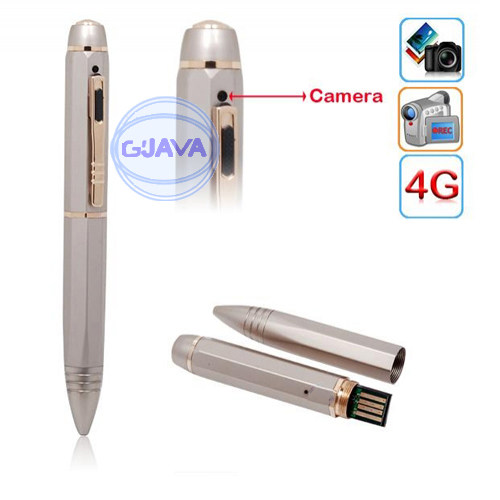 Recharge can be done either through the USB port of your PC or through USB charger that is included in the package. When connected to a PC, the device can be used as well as classic Flash Disk for data storage.
Features:
Miniature Mini DVR Spy camera pen hidden in the writing pen.
Built-in high sensitive microphone
Suitable for any computer with a USB port. USB 2.0 standard and backwards compatible with USB 1.1.
Writing pen is a fully functional pen for writing on paper and pen cartridge can be changed.
Technical Specifications:
Recording time: about 2 hours (per 1 battery recharge)
Video recording in AVI: HD (1280 * 720 pixels) at 30 fps video format
Integrated 180mAh rechargeable battery
Shooting mode, JPEG format, 4032 x 3024 resolution
Internal memory: 4GB
Dimensions: 150mm x 15mm x 15mm
Weight: 45g

Package contents:
Pen camera HD 1280x720 + 4GB memory
Extension USB cable
Manual
Comments
Other Products