Mouse voice to text translator for 112 languages - Dosmono C402
Product description

Mouse voice to text translator for 112 languages - Dosmono C402

SMART Mouse - Unique voice to text translator for 112 languages - Dosmono C402. Real-time speech translation + Wireless intelligent USB optical mouse. Can transform speech into text and translate it into 112 languages , 97% translation accuracy. Dosmono C402 - Always have your interpreter at hand. With this smart mouse, you will no longer have a problem understanding the text or writing an e-mail in a foreign language. Everything is controlled very quickly and easily - with the buttons on the mouse .

You can set up and control your mouse with free software that is compatible with Windows and Mac operating systems. After installing the s i software, you set the input language you speak and the output language into which it will be translated in text form. The mouse has a built-in 500mAh rechargeable battery with a lifespan of up to 32 hours of normal operation . It is charged using a micro USB cable.
SMART Mouse - A unique voice-to-text translator for 112 languages in a computer mouse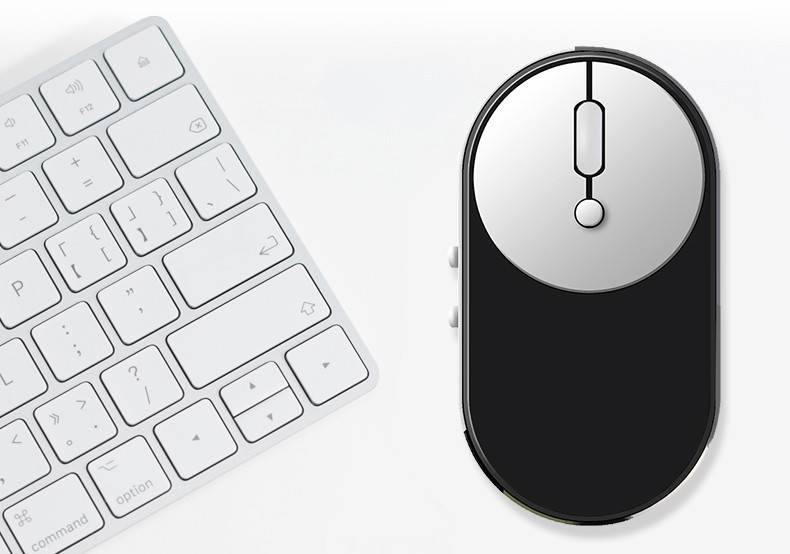 The mouse can change your speech into translated text in a foreign language, change your speech into text, translate text and perform voice instructions - control commands by voice. All this at a speed of 400 words per minute and with 97% translation accuracy. You can choose from up to 112 world languages.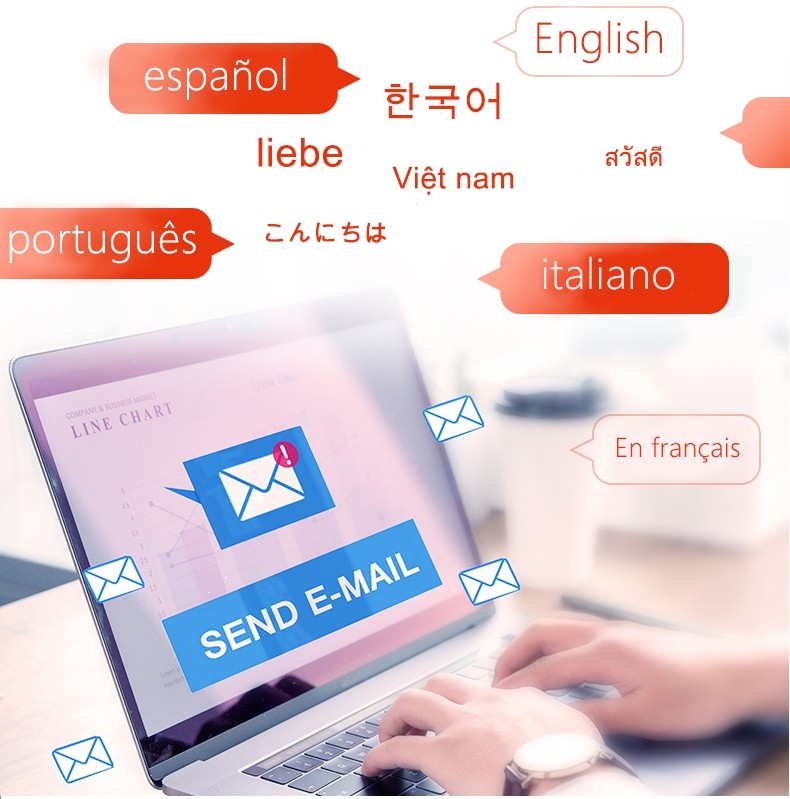 After pressing the side button on the mouse, just say the phrase and it will be translated and written in the translated language. After pressing the second button, you can tell the command and the mouse will launch the desired action - it can be launching a web page, opening a program, or opening a file. You can select several such instructions/commands.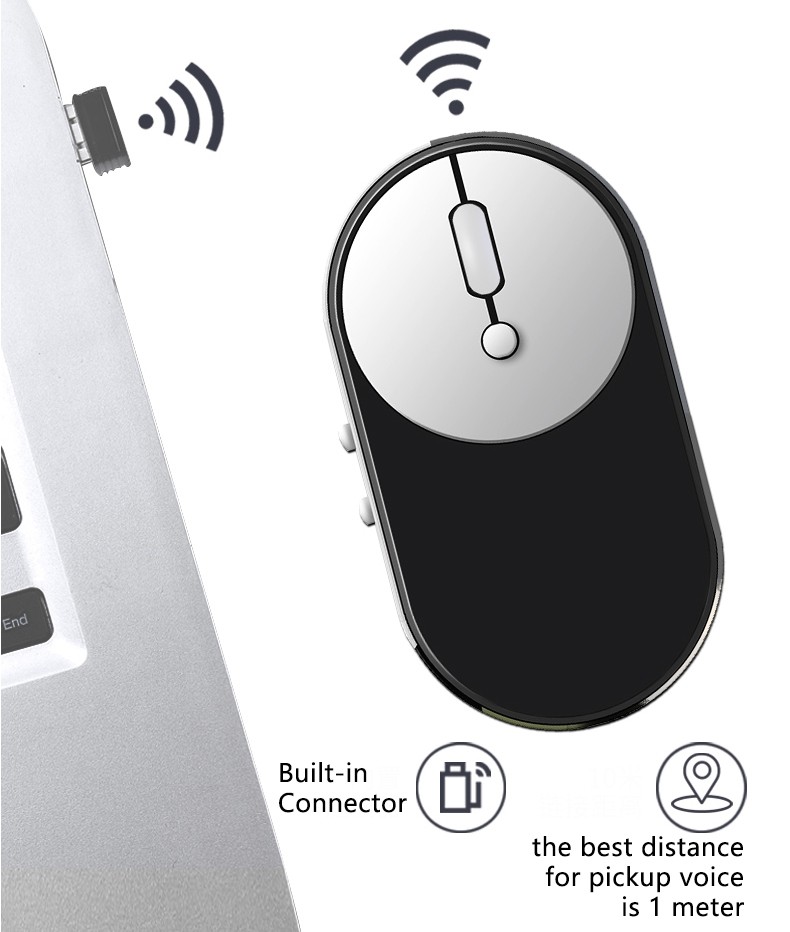 After pressing the third button, on the top of the mouse, your speech will change to text. You can dictate what you need and the text will be displayed in written form, e.g. in a text editor (word, notepad, etc.). Typing speed is up to 400 words per minute.
The intelligent mouse will find its application at home, at work, at school, when traveling, etc.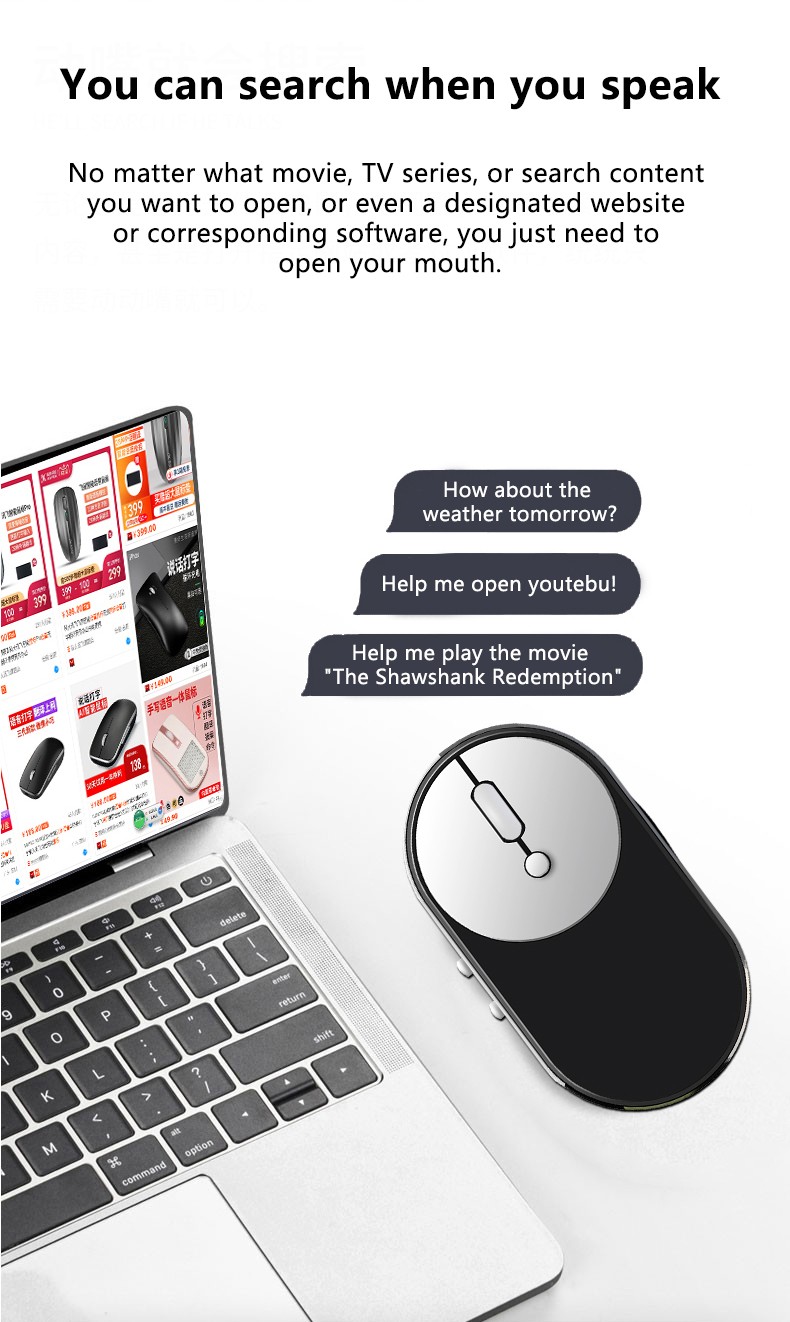 Supported languages for voice translator (112 languages):
Mandarin (China), Cantonese (China), Traditional (China), English (US, Australia, Canada, UK, India New Zealand, Ireland, Philippines, South Africa, Ghana, Kenya, Nigeria, Tanzania, Jamaica, Dominica, St. Kitts, Fiji, Belize, Bahamas, Guyana), Japanese, Korean, Russian, French (France, Canada), German, Arabic (Israel, Jordan, UAE, Bahrain, Algeria, Saudi, Iraq, Kuwait, Morocco, Tunisia, Oman, Palestine, Qatar, Lebanon, Mauritania, Yemen), Czech, Danish, Dutch, Finnish, Greek, Hebrew, Hindi (India), Hungarian, Icelandic, Indonesian, Italian, belarusian, Bengali, Bulgarian, Catalan (Spain), Croatian, Estonian , Filipino, Latvian, Lithuanian, Mongolian, Nepali, Lithuanian, Farsi, Polish, Portuguese (Portugal, Brazil), Romanian, azerbaijani, Afrikaans, Serbian, Slovak, Slovenian, Spanish (Spain, Mexico, Argentina, Bolivia, Chile, Colombia, Costa Rica, Ecuador, El Salvador, US, Guatemala, Honduras, Nicaragua, Panama, Paraguay, Venezuela, Peru, Uruguay, Puerto Rico, Dominican), Swedish, Tam il (India), Thai, Turkish, Ukrainian, Urdu, Vietnamese, Uzbek, Kazakh, Kyrgyz, Macedonian, Marathi (India), Pashto (Afghanistan), Malaysian, Bokmar, Norway, Vietnamese, Ukraian, Nepali, Sinhala - Sri Lanka, Armenia, Bengali - Bangladesh, India, Javanese, Sundanese - Indonesia, Khmer - Cambodia, Swahili (Tanzania, Kenya), Tamil (Singapore, Sri Lanka, Malaysia).

Features:

Conversion of speech to text


Real-time translation of speech into 112 languages


Plug and play connection via 2,4G wireless transmission


The software works with Windows and Mac


Voice commands - just say
Specification:
Model: Dosmono C402
Type: wireless optical mouse
Transmission frequency: 2,4G
OS: Windows and Mac
Interface: USB
Number of buttons: 6
Resolution: 1000DPI
Battery: built-in rechargeable 3,7V/500mAh
Charging time: 1 hour
Operating time: 32 hours
Charging: using a micro USB cable 5V/1A
Range: up to 10m
Voice range: up to 2m
Number of languages to be translated: 112
Translation accuracy: 97%
Typing speed: 400 words per minute
Dimensions: 111.2x63,1x26,2 mm
Weight: 90,6g
Package contents :
1x Dosmono translating mouse C402
1x Micro USB cable
1x Manual
Comments
Other Products