Miniature spy camera I95
Accessories
+

Micro SD 4GB Class 4 U$ 8.80
+

Micro SDHC 8GB Class 4 U$ 11.00
+

16 GB micro sd class 6 U$ 20.90
Product description

Miniature spy camera I95

I95 is the smallest camera in the world - unique spy shop products for best price. ISO EN 9001:2008 certified online seller. It's amazing that a such miniature camera will work as a high quality digital videorecorder and camera, and is guaranteed that it will attract more attention than his big colleague!

Miniature spy camera I95 brings great value and relative to the price of big camera, this mini camera is much cheaper. The quality of image is fully comparable with our mini DVR and with spy cameras and you will be satisfied with the results. Buy this mini camera for universal use or as a unique gift, or put it on the key ring and you will be ready to capture spontaneous moments in your life with one simple press.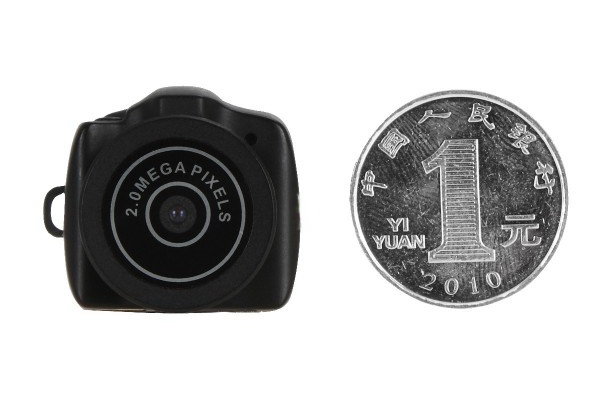 The smallest camera in the world for sale, you can buy online in our e-shop for accetable price. Look at our offer and find what you look for.
Features mini camera:
• Video resolution: 640x480 px
• Highly sensitive built-in microphone
• Weight: only 20 grams
• Operating buttons - start recording very quick and easily
• Minimalist design
• Connection to PC via USB port
• Photo resolution 1280 x 1024 px
Comments
Other Products