Mini WiFi HD camera with viewing angle 150° + IR night vision
Accessories
+

16GB Micro SDHC Class 10 Kingston U$ 18.70
+

Product description

Mini WiFi HD camera with viewing angle 150° + IR night vision

Mini WiFi HD camera with a viewing angle of up to 150 ° + IR night vision. Thanks to the high-quality German optics CMOS and IR LED, ensures clear images in HD quality even at night up to 5 meters. Along with the built-in magnet, this unique camera offers a wide range of use. Thanks to a miniature body and magnet, you can attach the camera to any metal surface, for example onto the bicycle frame, so you can record your ride. Also included is a set of magnets with 3M stickers and a magnetic rotating bracket allowing the camera to be fixed almost to everywhere, and you can easily hide it to ensure the 24-hour protection, completely unnoticed.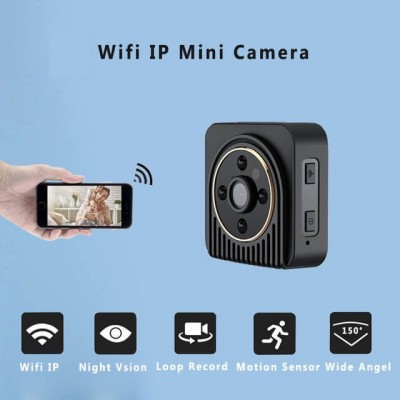 Camera control is possible via mobile phone through WiFi connection. It is enough to download the SIPC app that supports both Android and iOS. After pairing, you can watch real-time recording from the camera via the app. At the same time, if the camera sensor detects movement in the room, you will be alerted to a cell phone about possible robbery. Therefore, it can serve as a home security device during your absence. Connecting to the camera is also possible in the form of IP (WAN), allowing you to watch camera recording from anywhere in the world.
The camera has a built-in lithium battery that you can charge with included USB cable. The camera records are stored on a micro SD card supported up to 32GB (not included).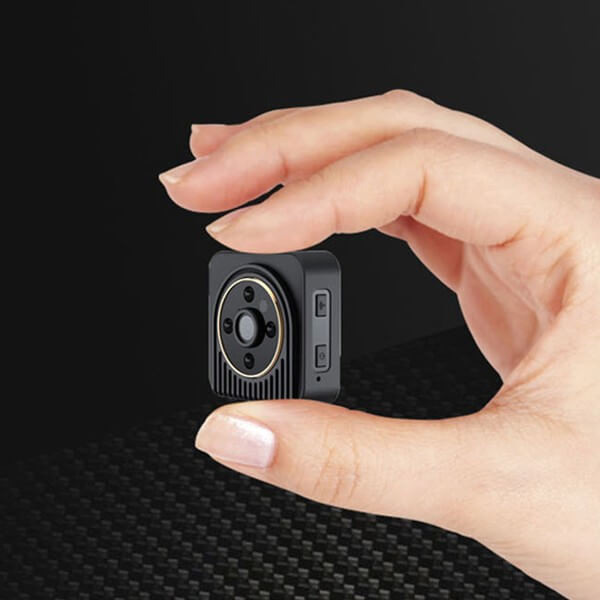 Features:

High quality image in HD + IR night vision
Compact design with magnet in the body of the camera
Recording even in low light conditions
Video and photo resolution: 1280x720p
Angle of view up to 150°
Motion detection function with subsequent alert

Specifications:

Video format: MP4
Optics: CMOS
Video and photo resolution: 1280x720p
Angle of view: 150°
Interface type: Mini USB
Memory media: Micro SD card up to 32GB
Battery type: Polymer lithium
Battery capacity: 600 mAh
Weight: 40g

Package includes:
1x Mini HD Camera
1x USB cable
1x Rotary magnetic holder
2x Pellets
1x Expansion console
1x Magnetic suction clip
2x 3M stickers
1x Manual
Comments
Other Products